Día mundial de los océanos
"World oceans day"
¡Hola, espero la estén pasando bien!
Hi, I hope you are having a good time!
Cada 8 de junio es el #Diamundialdelosoceanos , al tratarse de esta fecha, este peixinho viene a hacer de las suyas. Siento que el mar tiene una superficie y profundidad inmensa y aún falta amucho por conocer. Si algún día volviese a visitar el mar, espero que sea de noche o madrugada y sobre todo en otoño/ invierno. Esto con el objetivo de observar el paisaje natural y los animales que habitan en las piedras o arena…sería chévre volver a ver las estrellas de mar y los muy muy.
Every 8th of June is #WorldOceansDay, and on this date, this little fish comes to do his thing. I feel that the sea has an immense surface and depth and there is still so much to know. If I were to visit the sea again one day, I hope it would be at night or in the early morning and especially in autumn/winter. This would be with the aim of observing the natural landscape and the animals that live on the rocks or sand...it would be great to see the starfish again and the muy muy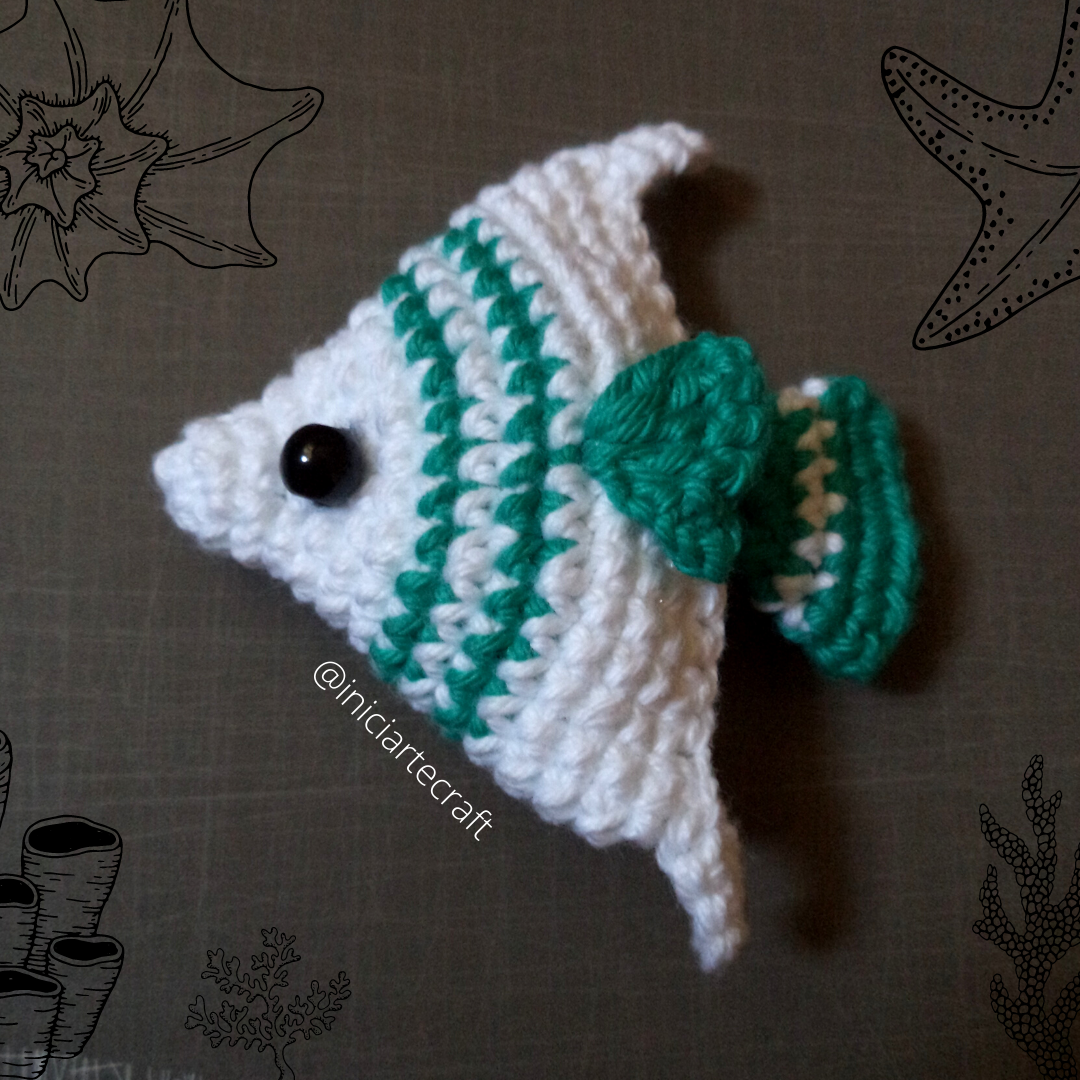 Por otro lado, como algunas sabrán, me encantan los llaveros. Creo que son como compañeritos que te acompañan por todos lados. Además, alegran la vista, jaja. Recuerdo cuando recién descubría el mundo de los amigurumis y en la búsqueda de estos pequeñines, encontré a este
peixinho
de Queiroz Atelie. El video tutorial está en portugués, entiendo el idioma aunque hablo muy poco. Bueno, al tratarse de videos tutoriales, patrones escritos o gráficos el idioma no es tan importante porque todos llevan una misma lógica.
On the other hand, as some of you may know, I love key rings. I think they are like little companions that go everywhere with you. Besides, they make your eyes happy, haha. I remember when I was just discovering the world of amigurumis and in the search for these little guys, I found this peixinho by Queiroz Atelie. The video tutorial is in Portuguese, I understand the language although I speak very little. Well, as they are video tutorials, written patterns or graphics, the language is not so important because they all have the same logic.
Materiales /materials:
Hilos de algodón (4 hebras) / Cotton thread (4 strands)
crochet 2 mm
tijera / scissor
napa siliconada / silicone coating
aguja lanera / wool needle
perlitas decorativas / decorative perlites
A tejer/ To weave:

Como les comenté es súper sencillo. Se inició con un anillo mágico, luego se realizó aumentos. Para las partes sobresalientes, se tejió cadenas y se regresó con puntos bajos, cerrando ambos lados del tejido. La cola fue tejida con aumentos de puntos bajos y las aletas con puntos altos en un mismo punto. Para los ojos se utilizó perlitas decorativas.
As I told you, it is very simple. We started with a magic ring, then we knitted increases. For the protruding parts, chains were knitted and returned with single crochet, closing both sides of the fabric. The tail was knitted in single crochet and the fins were knitted in single crochet. Decorative beads were used for the eyes.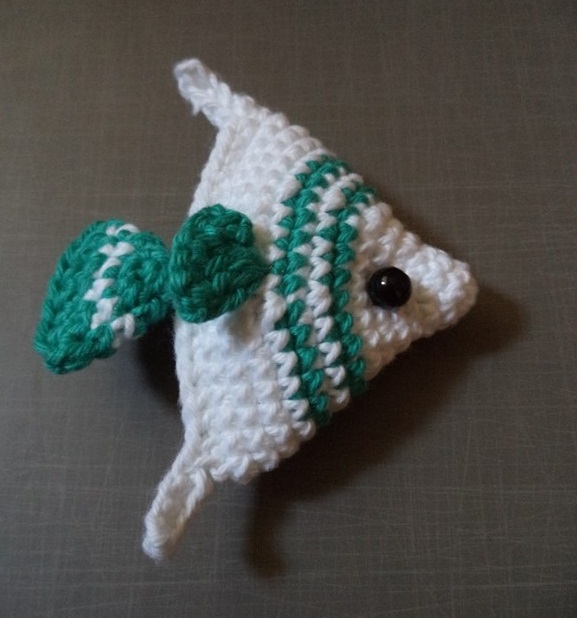 ¡Y eso es todo!,

¡…Hasta la próxima!
See you next time!
  Dato curioso: El mundo marino está lleno de colores, espero tejer una colección de más pececitos / The marine world is full of colours, I hope to weave a collection of more little fish.

---
►Encuéntranos en:
Instagram
Creary
Pinterest
Facebook