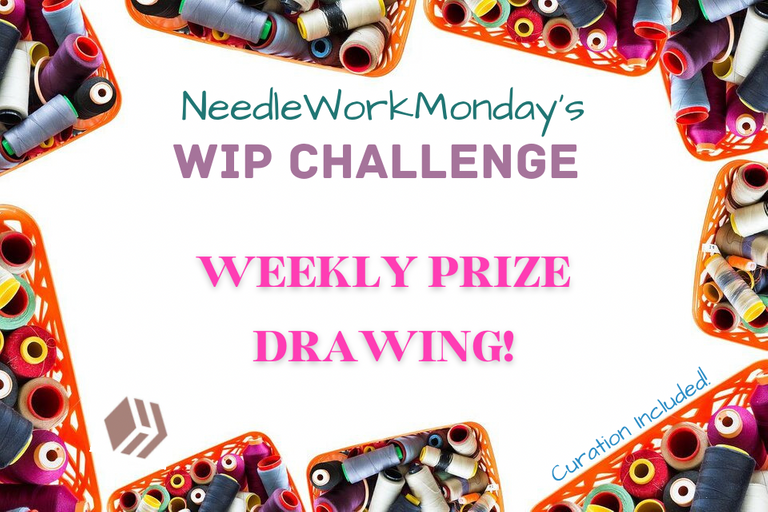 photo source
You know what time it is! 🤩
For those who participated in the fifth week of our WIP Challenge from Friday July 29th thru Friday August 5th, your name was put into a drawing to win some Hive and HBD! 😆🥳
The following 23 participants were included: @miangel100pre, @blezyn, @racn, @nkemakonam89, @creacioneslelys, @bimpcy, @multifacetas, @dimmablogs, @kesityu.fashion, @jurich60, @neumannsalva, @tere.alv, @vickoly, @adeife2, @fiberfrau, @lauramica, @yolimarag, @monica-ene, @philomenob, @chacald.dcymt, @gladymar1973, @lrscarmen and @jewelsofaura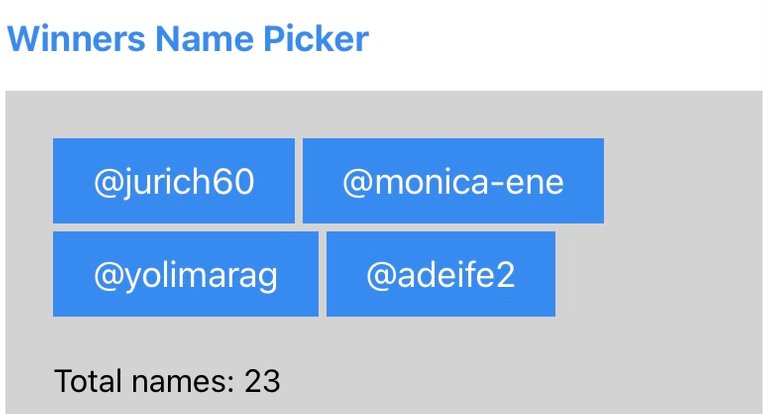 Congratulations Ladies!!! 🎉
You have each received 2 HBD & 3 Hive!!! 🤩
You each will also be added on as a 5% beneficiary of this post!
Now, let's have a look at what took place last week…
WIP Update On 2nd Granny Square Bucket Hat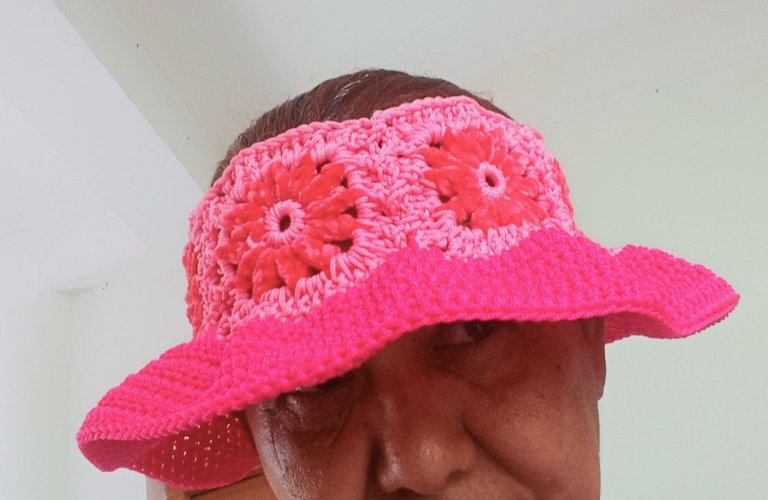 @Jurich60 continued working on her Granny Square Bucket Hat joining the seven squares and then completing the brim. She also took time to get those yarn ends tucked in and then using a lighter for a cleaner look. She'll be finished with this in no time 😀!!


---
A second WIP is now completed. Maybe this dress isn't so bad for a hivestyler. I learnt a lesson never to create darts on stretchy fabrics.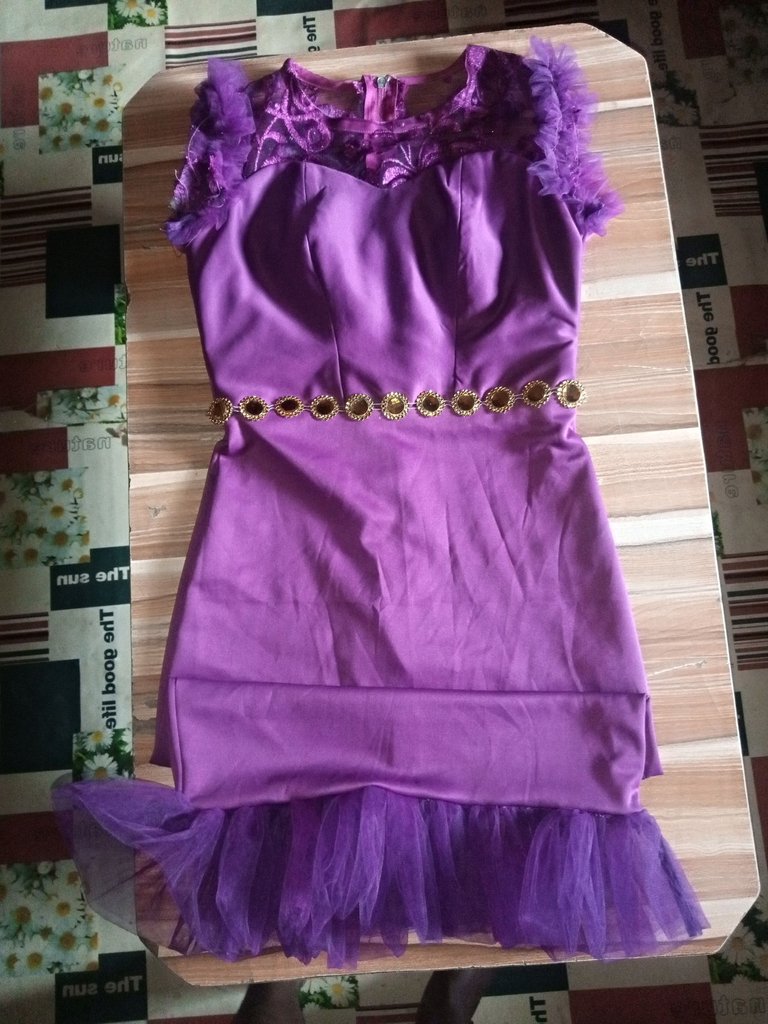 We have a completed dress!! Way to go! @Monica-ene learned a valuable lesson while finishing this dress and that is to never create darts on a soft stretch material. In order to get it to fit right she had to make some extra adjustments. It's still a very pretty dress and an accomplishment was made! We're so proud of you!! 🥳👏🏽


---
[ESP-ING] My WIP project #1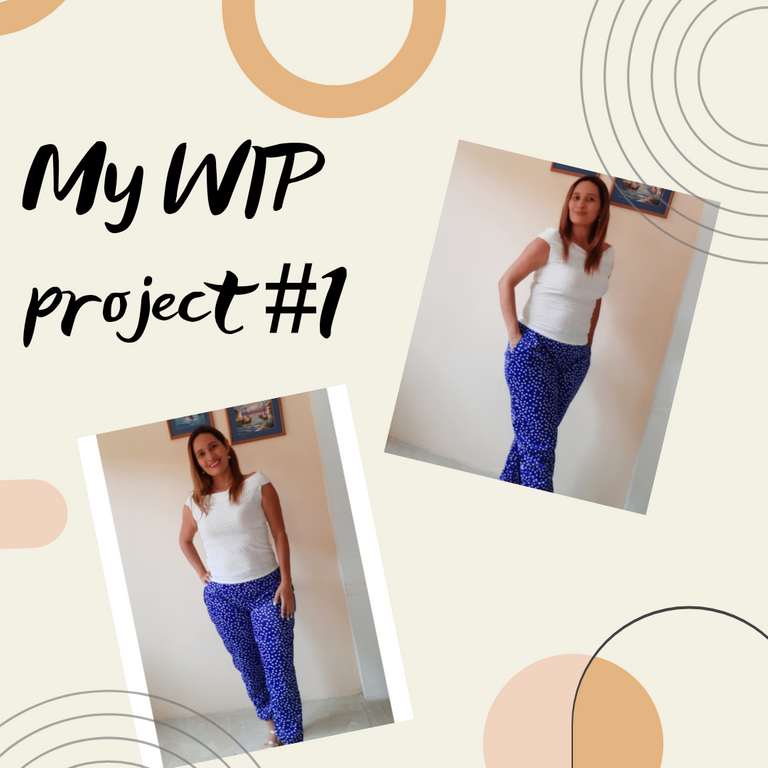 This was @yolimarag's second go at making a pair of pants and she did quite an amazing job. She hand sewed the pockets and then began sewing all of the other pieces together. You can see that she is happy with the results and plans on presenting another WIP project to us soon. Yay, keep it going!! 🎉


---
WIP of my diy wedding dress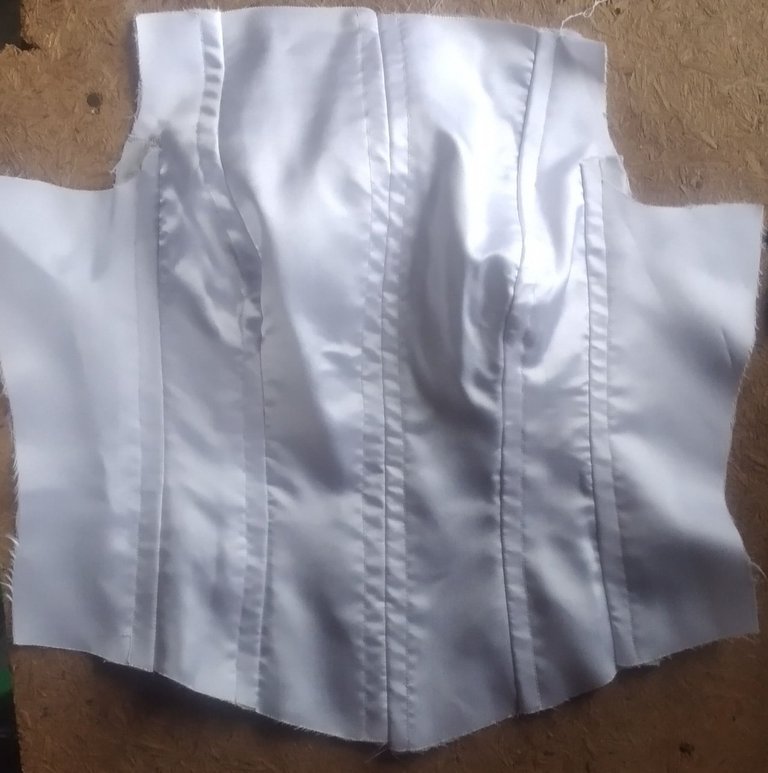 I hear wedding bells 💒!! That's correct, @adeife2 is preparing for her wedding by making her own wedding dress. She is making a ball dress and we got to see the making of the Victorian corset upper bodice. You can already see how beautiful this dress will be. We say Congratulations on your wedding and for this progress! Keep up the great work, this is so exciting! 😍


---
Thank you all for participating in this challenge! We hope it continues to encourage you to move forward with your projects bringing back the zeal you once had for them. 😊
Remember, our goal is to turn those WIPs into COMPLETES! If we just focus on getting a bit further each time we work on them we can succeed and achieve our goals!!
We'll see you right here next week for another round of prize drawings! 😍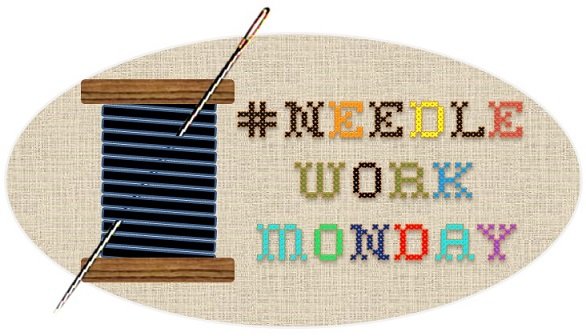 Join our Discord channels!
NeedleWorkMonday Founder:
Administrator:
Moderator:
Community Builders:
Today's prize drawing/curation was written by @crosheille ~