Hello everyone! I wrote this blog for the 3d printed dice tower that I painted myself.
When I made the dice tower, I first painted it white. I didn't want to waste my black spray paint and the reason I chose white is because the character I play is a priest, a cleric.
Since he is a healer and someone who casts life spells on his friends with his spells, and since many games have such spells in white, I thought it would represent it better.
I hope you like it!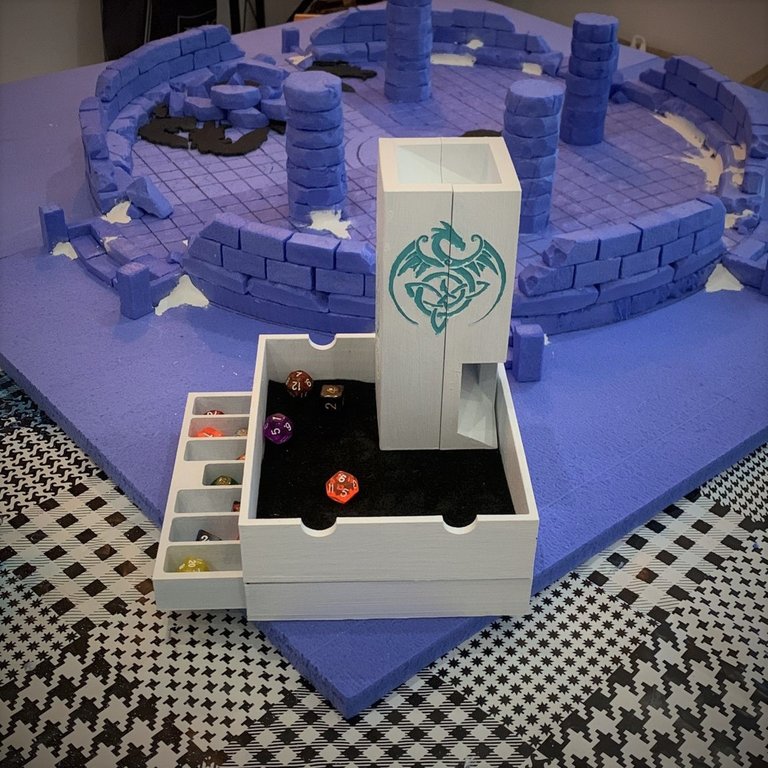 Let's talk about how it got to this stage.
In the first stage, it was very difficult to paint it white because the resin was dark blue. It had to be covered in white. Honestly, I had to finish the whole spray bottle.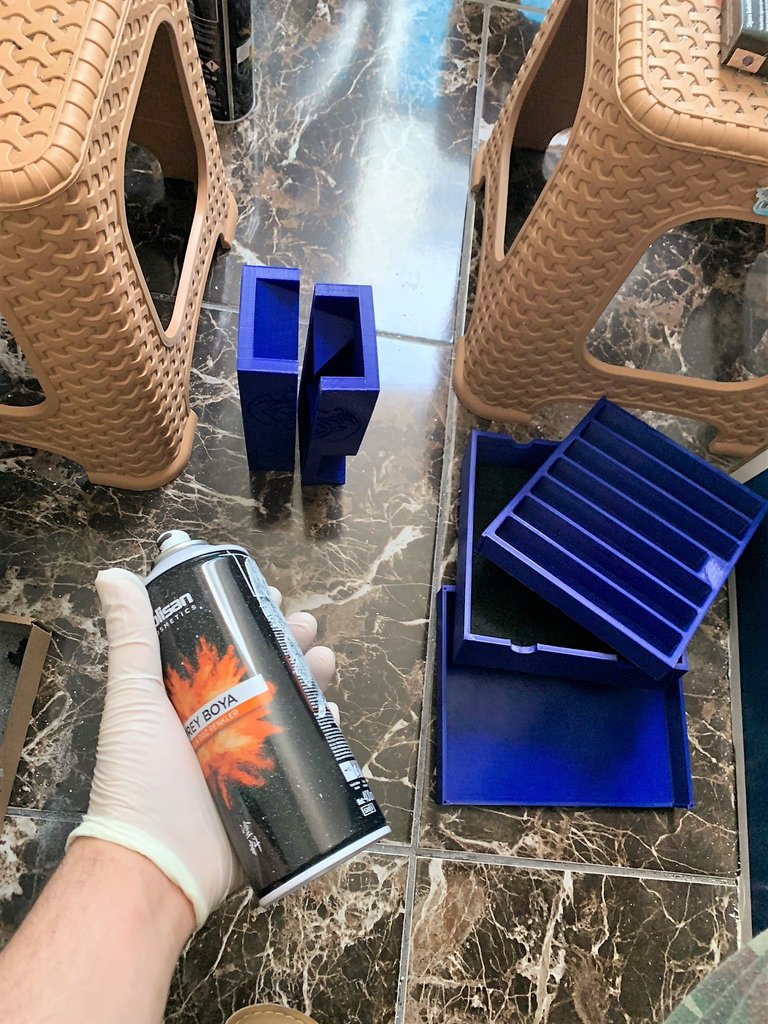 Then even that wasn't enough and I went over it again and again with acrylic paint using white because the dark navy blue underneath was still not covered.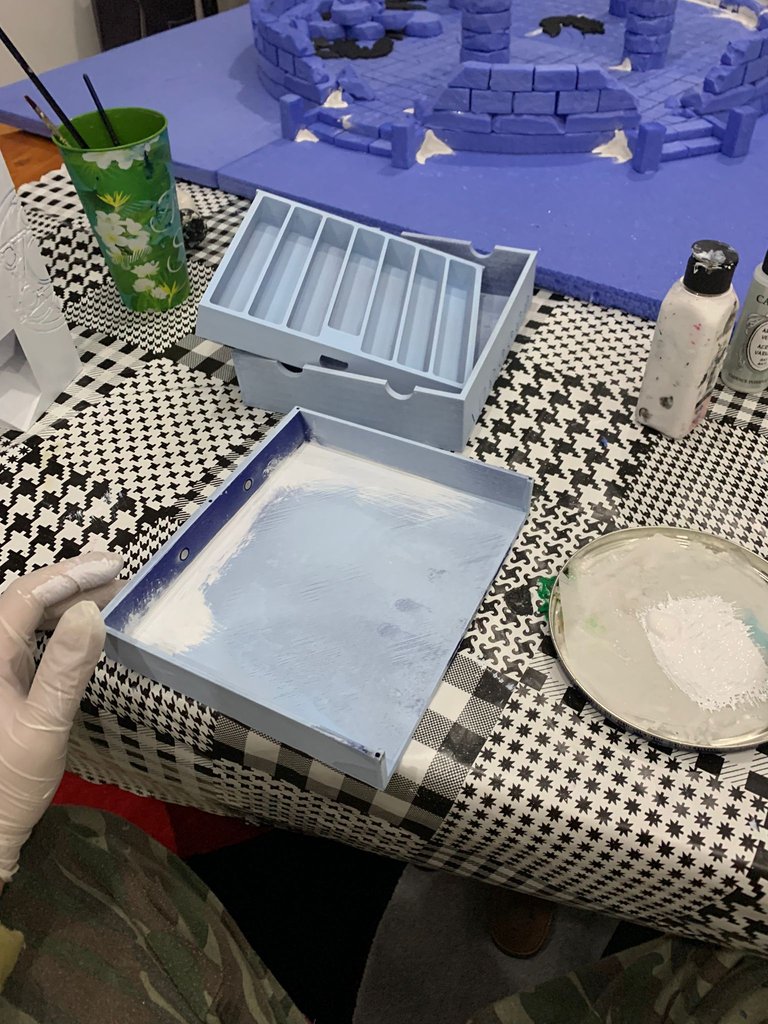 Since acrylic is not a fast drying paint, I used a hair dryer so I saved time and had enough paint to paint them all in quick succession.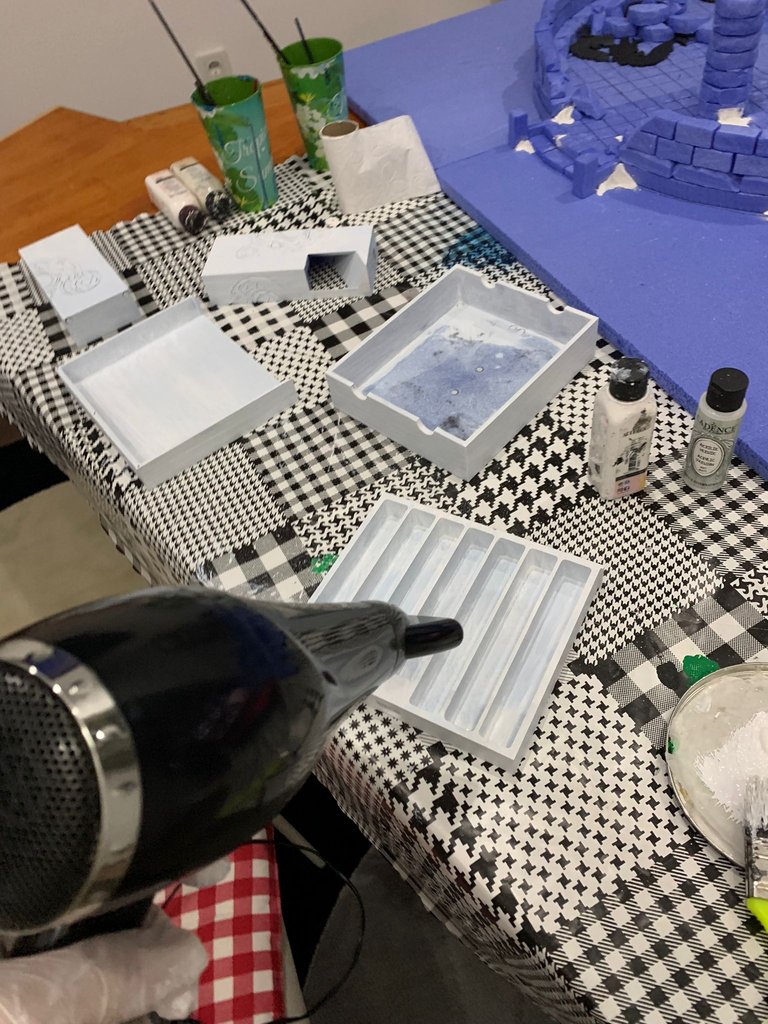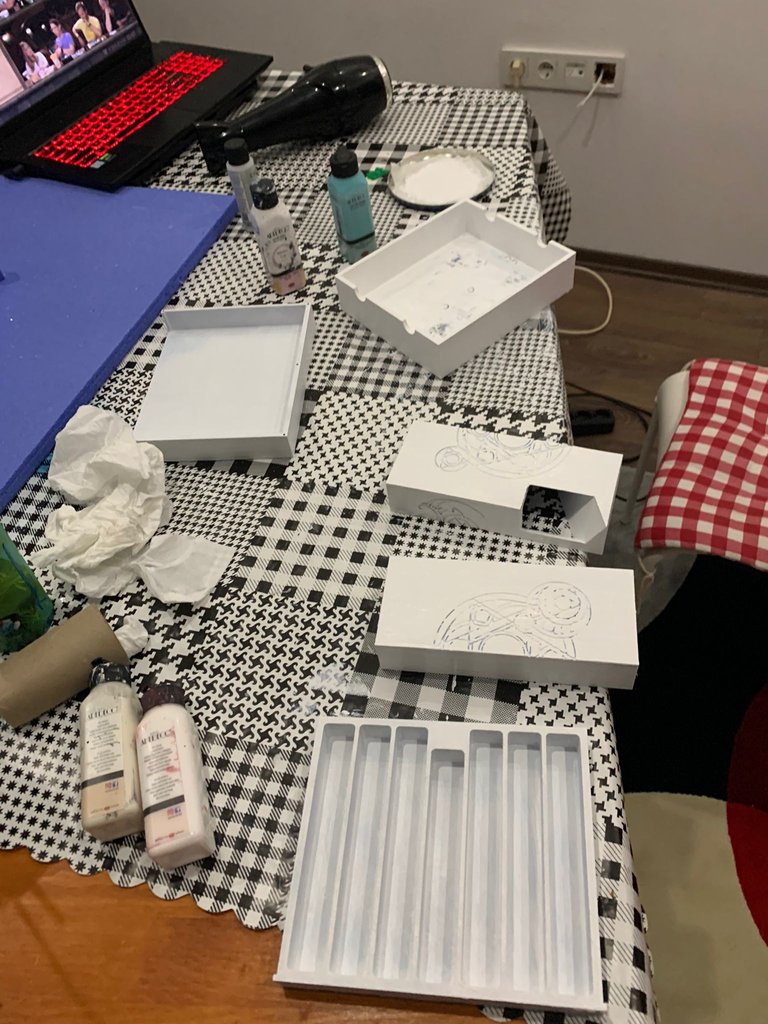 Then I used my finest brush to fill in the gaps, but since the spray white paint had filled in the gaps, I had to scrape them again with a knife. At this stage it was obvious that I was doing something wrong. I quickly realized that I had to go over it again with white because I didn't have a finer brush. You can see the difference.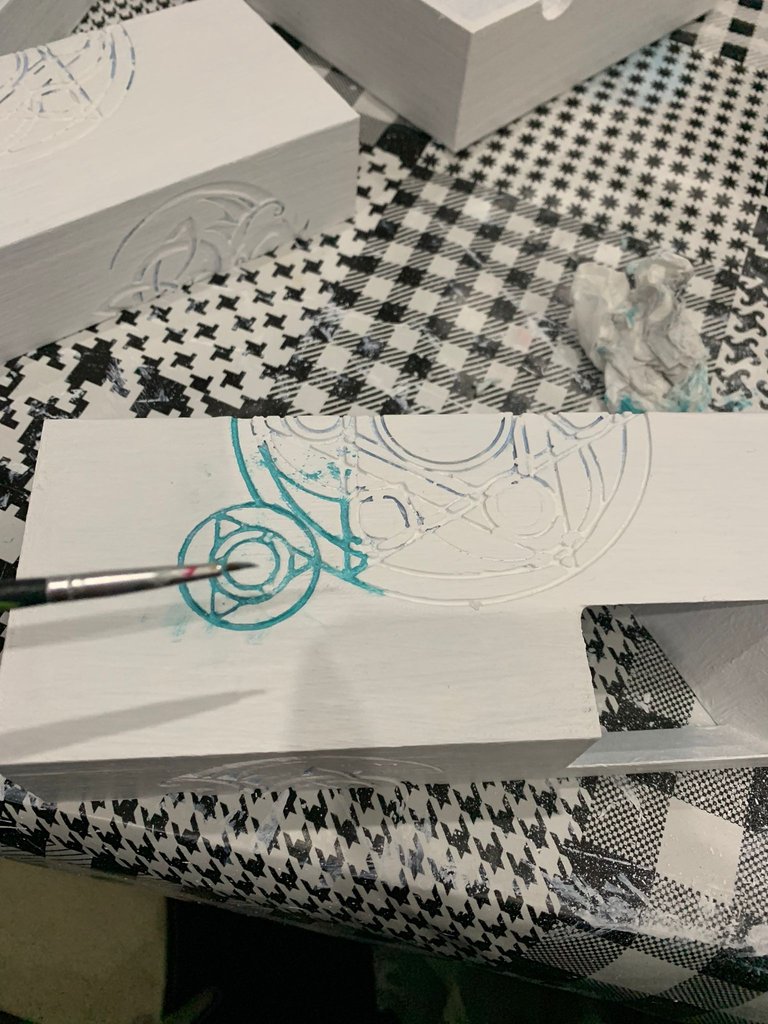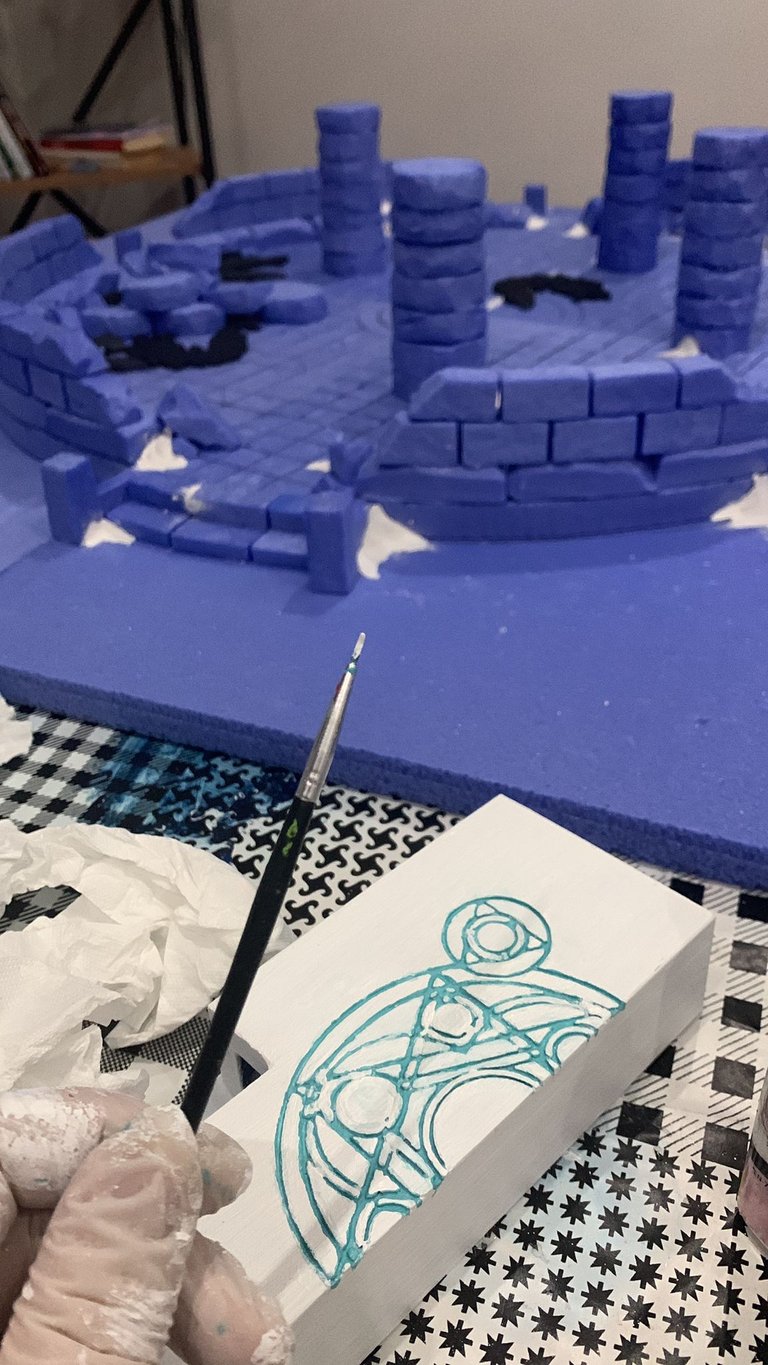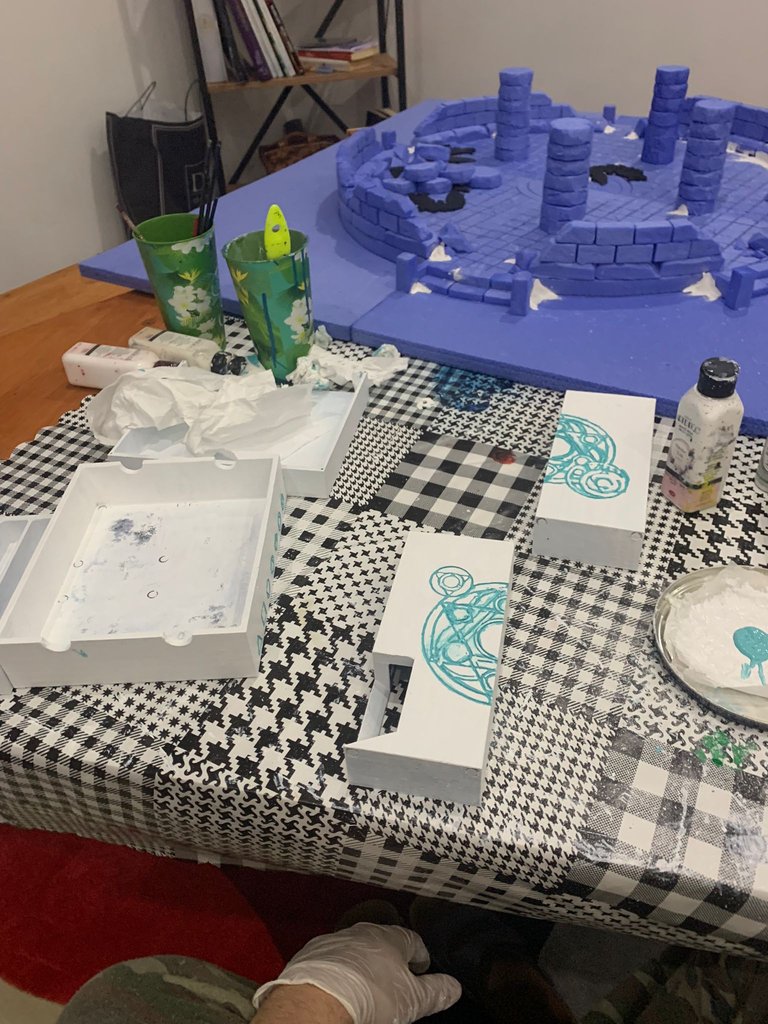 It was overflowing too much to the edges!
I was very upset and there was nothing I could do about it. So I took white again and repainted the overhangs with a thin paint brush.
This was the stage that took the longest time because I didn't want to paint it over and over again, so I was careful, but time passed quickly because I was watching Critical Role while I was painting.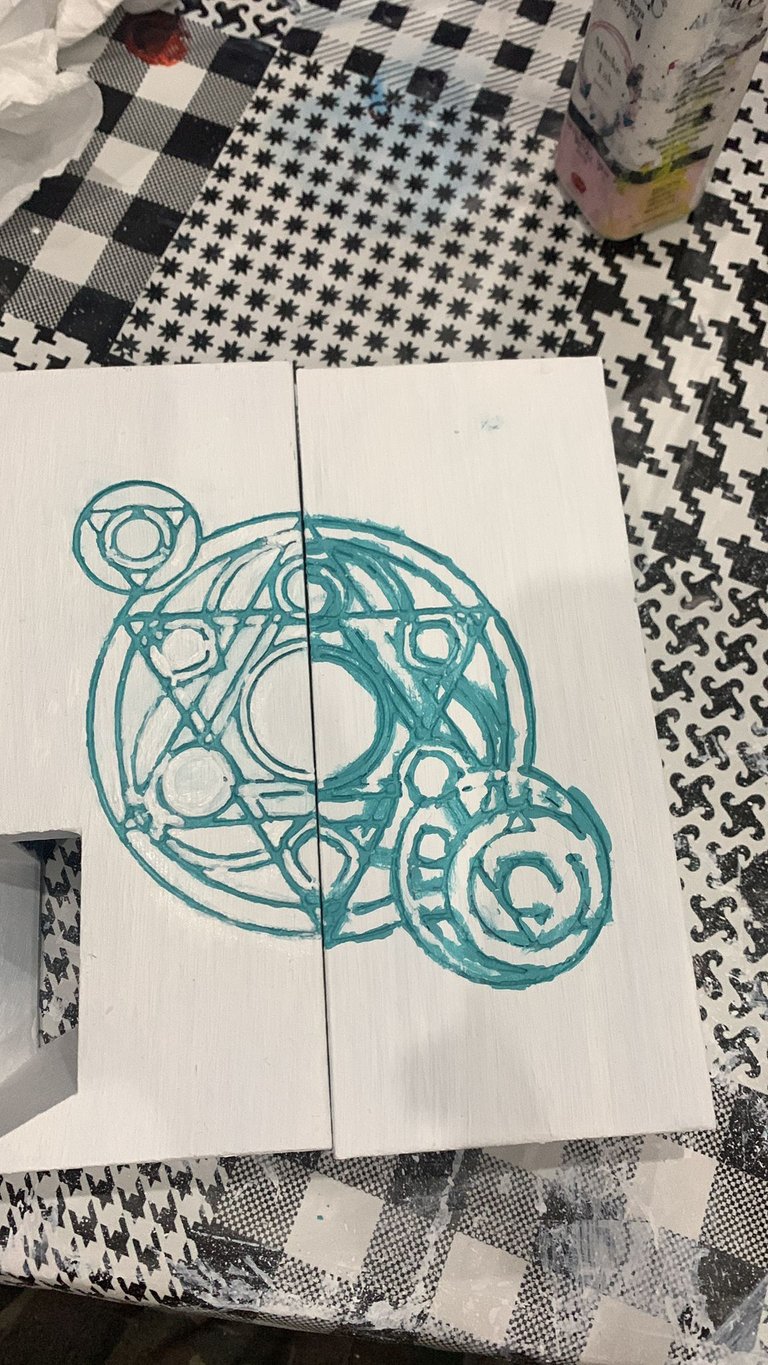 When I repainted the white areas, it really started to look a bit better. I went around the fine embroidery again and again and carefully painted as thinly as I could.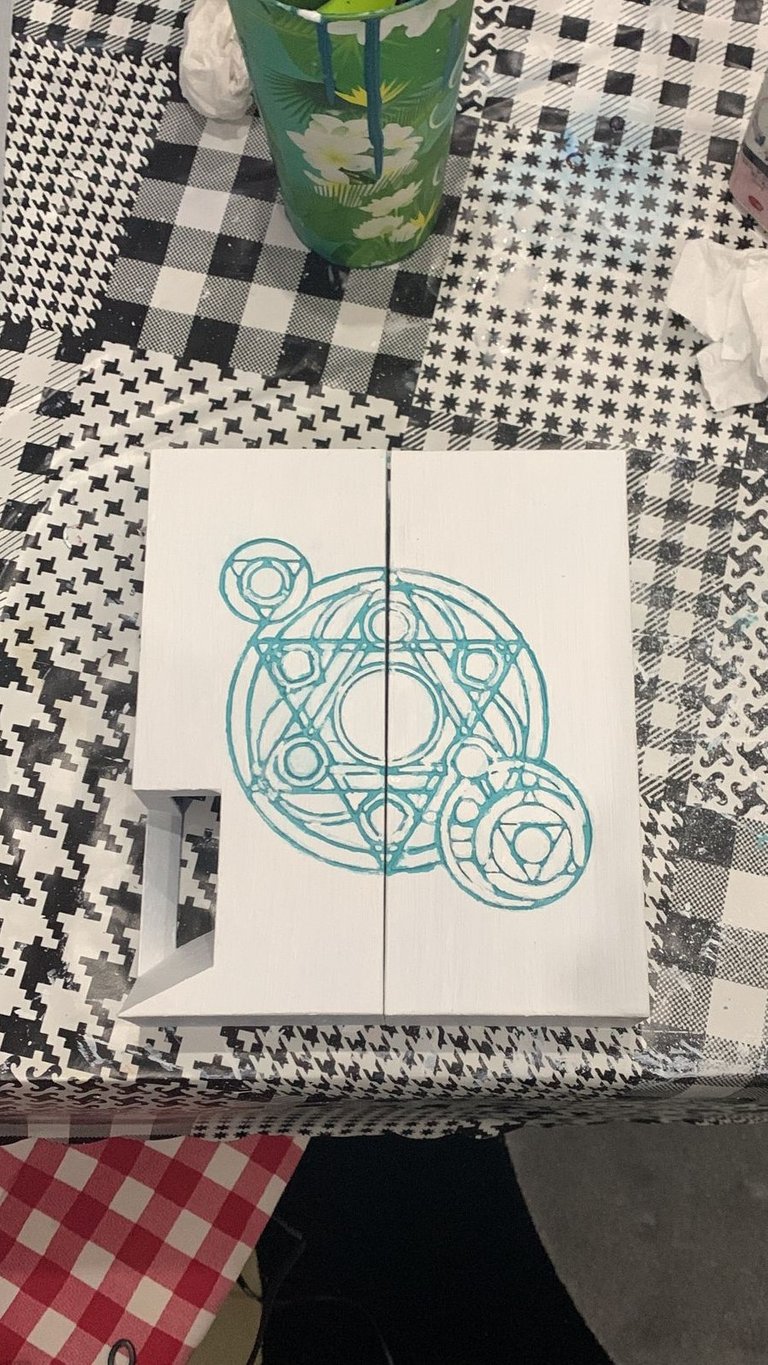 And here's the final product!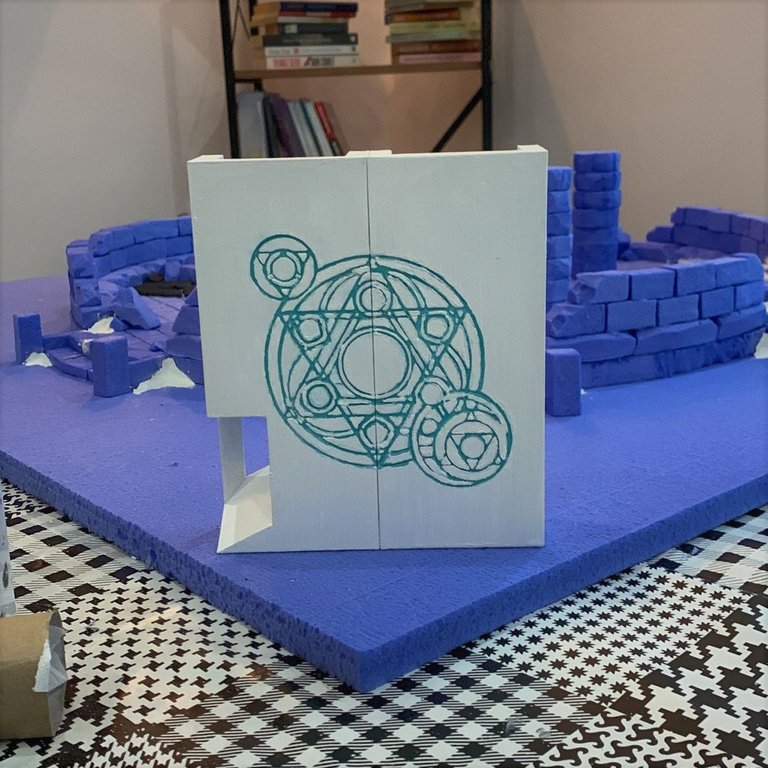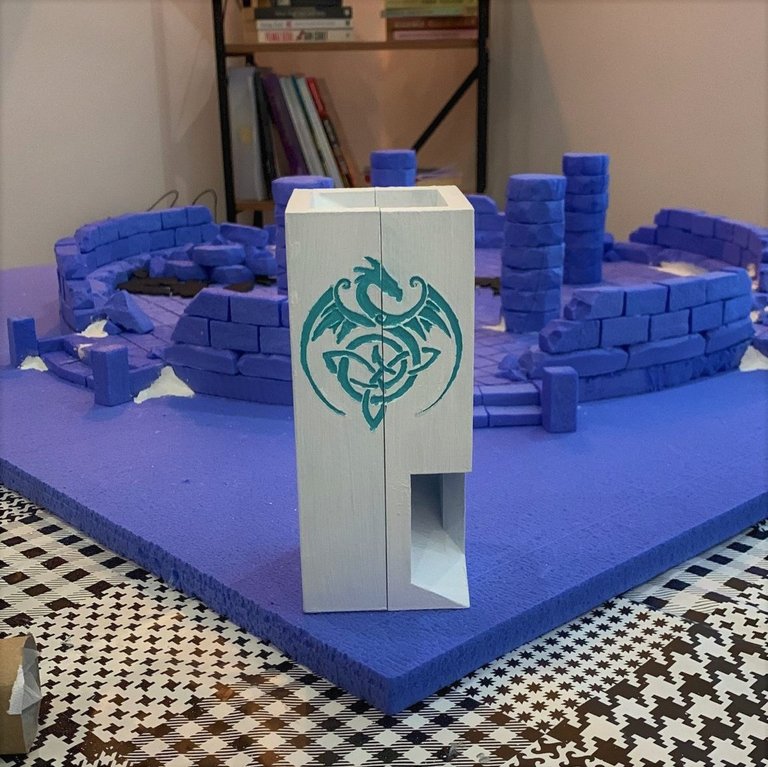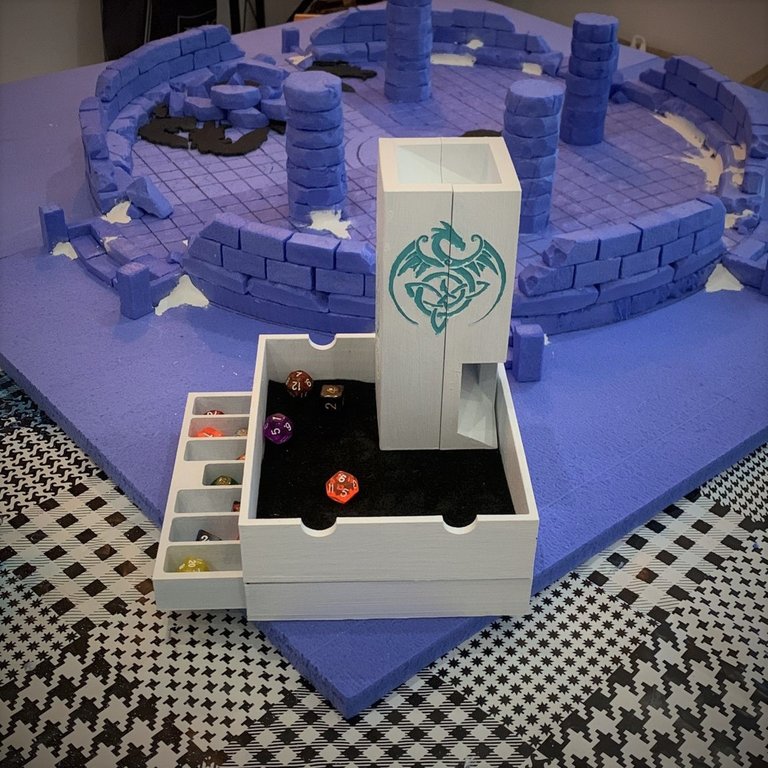 Thank you so much for reading my blog! In the coming weeks, I plan to share the construction of the battle arena you see in the background. I hope I'm in the right place!
Hello to everyone again and have a good week, see you soon!
---
You can find the mini painting activities we have done in the past weeks below!
Painting Condition Rings for Our Dnd Tabletop Game
We Painted a Dragon (Tiamat) 3d Mini for DnD Game With My Friends