Feliz dia apreciada comunidad de HIVE.
Happy day dear HIVE community.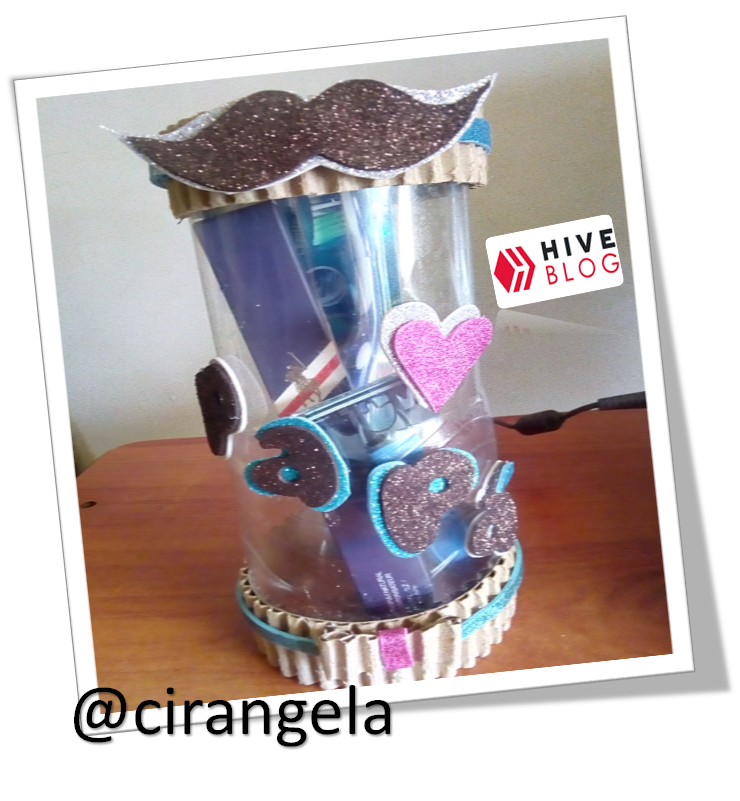 Se acerca el "dia del padre", un dia muy especial, donde como todos los días recordamos lo afortunados que somos por tener un papá en nuestras vidas. un padre que educa con su ejemplo de amor, fuerza y valentía, "para ellos lo mejor del mundo". Recuerdo siempre una de las primeras canciones que aprendes en preescolar "Qué lindo, qué lindo ser amigo de papá". "Como mi papito no encuentro otro igual".
Es por ello que en este post, les dejo un tutorial muy sencillo para elaborar una caja de material reciclado, decorada para cualquier detalle que quieras regalar a papá en su dia.
Para elaborar la caja necesitamos los siguientes materiales.
Una botella plástica.
cartón.
Foami.
Silicon liquido.
lápiz.
Tijera.
Una vez organizado todo el material "Manos creativas a la obra"
Father's Day is approaching, a very special day, where as every day we remember how lucky we are to have a dad in our lives, a father who educates with his example of love, strength and courage, "for them the best in the world". I always remember one of the first songs you learn in preschool "How nice, how nice to be daddy's friend". "Like my daddy I can't find another one like him".
That is why in this post, I leave you a very simple tutorial to make a box of recycled material, decorated for any detail you want to give to dad on his day.
To make the box we need the following materials.
A plastic bottle.
Cardboard.
Foami.
Liquid silicon.
pencil.
Scissors.
Once organized all the material "Creative hands to work".
Primeramente corta la parte superior de la botella.
First cut off the top of the bottle.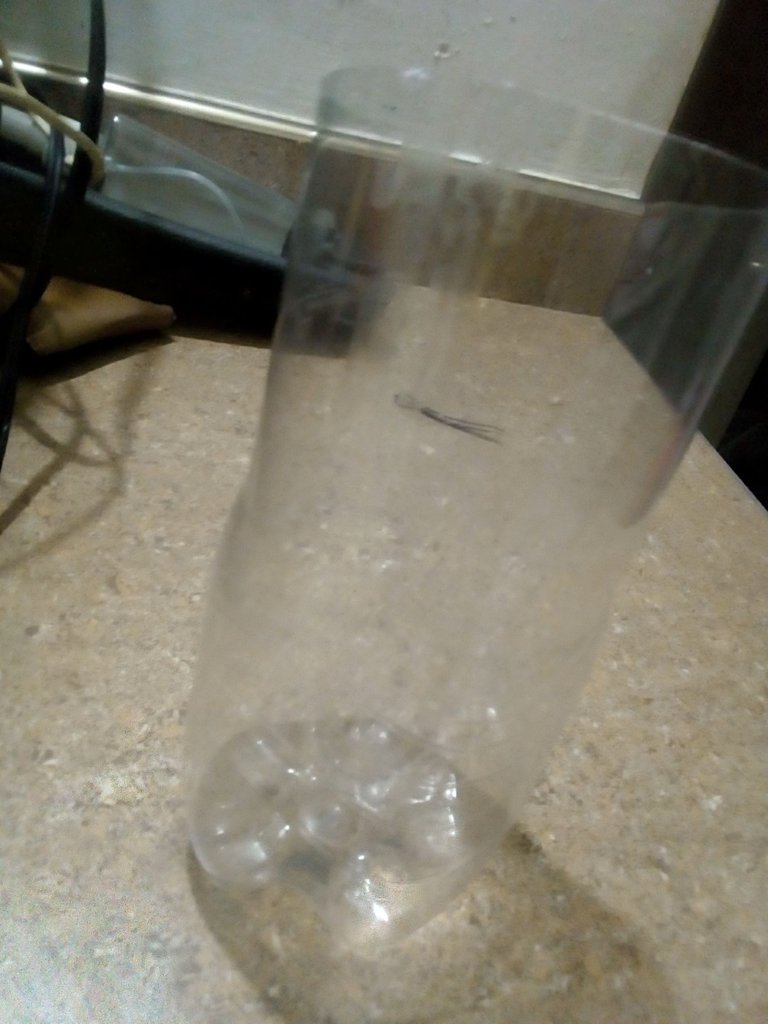 Toma el cartón y marca dos listones de 3 cm de ancho y de 15 cm de largo, recorta, retira una capa de cartón para dejar descubierta la parte corrugada. Utiliza un listón para pegarlo en la parte de abajo de la botella.
Take the cardboard and mark two strips of 3 cm wide and 15 cm long, cut, remove a layer of cardboard to leave the corrugated part uncovered. Use a ribbon to glue it to the bottom of the bottle.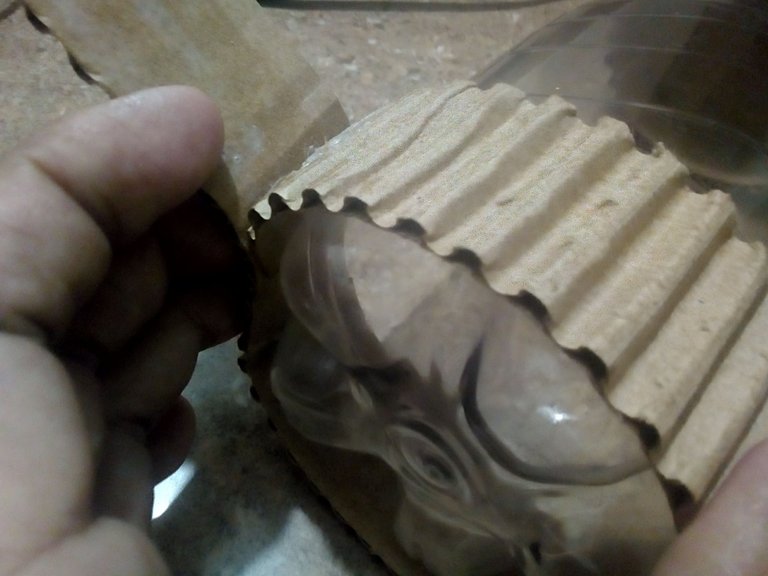 Toma otro trozo de cartón y traza un círculo de 3 cm de diámetro, pega una de los listones del cartón, al borde del círculo, para elaborar la tapa. listo estos pasos ya tienes la caja lista.
Take another piece of cardboard and draw a circle 3 cm diameter , glue one of the cardboard strips to the edge of the circle to make the lid.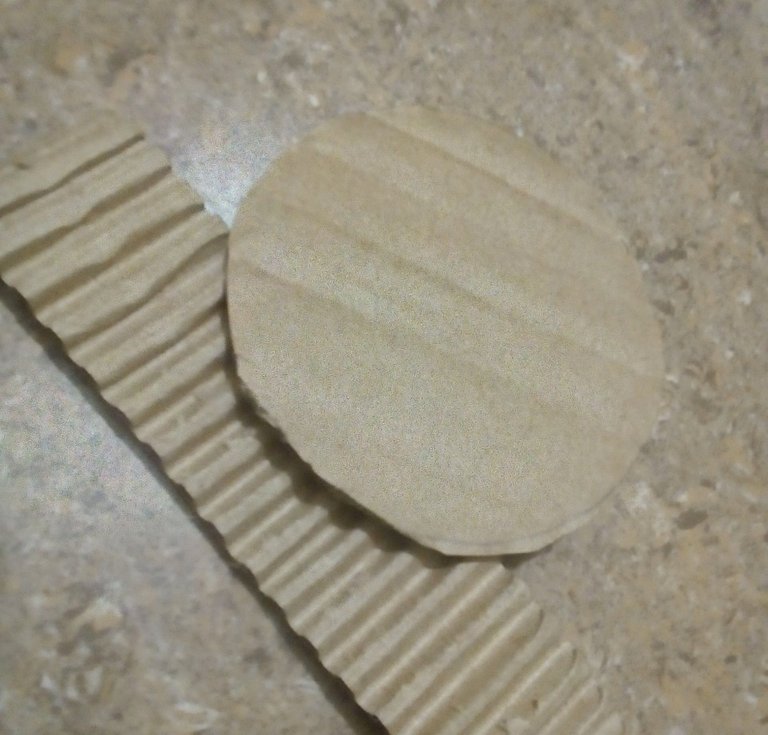 Para decorar, dibuja los moldes en papel, la palabra papá, el bigote, y el corazón, recorta y transfiere al foami, cada letra llevo un fondo, pega en la tapa el bigote y en la parte delantera al centro pega el corazón y la palabra papá.
To decorate, draw the molds on paper, the word daddy, the mustache, and the heart, cut out and transfer to foami, each letter will have a background, glue the mustache on the lid and in the front center glue the heart and the word daddy.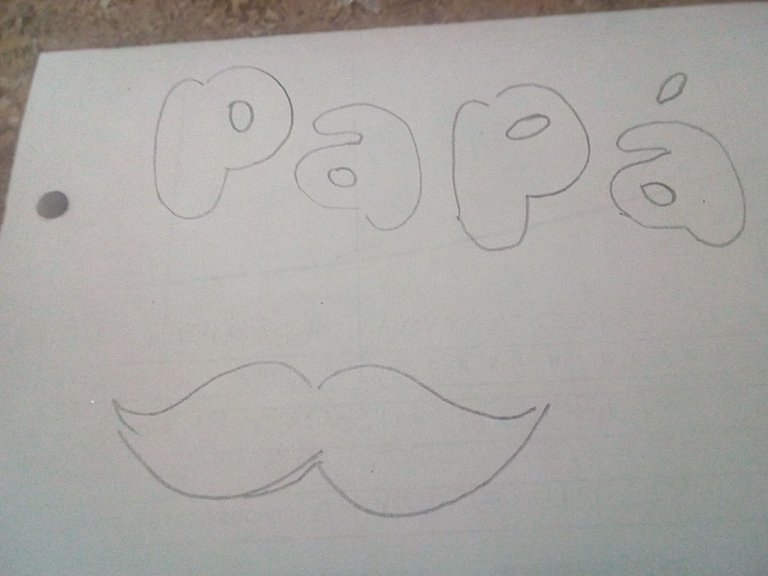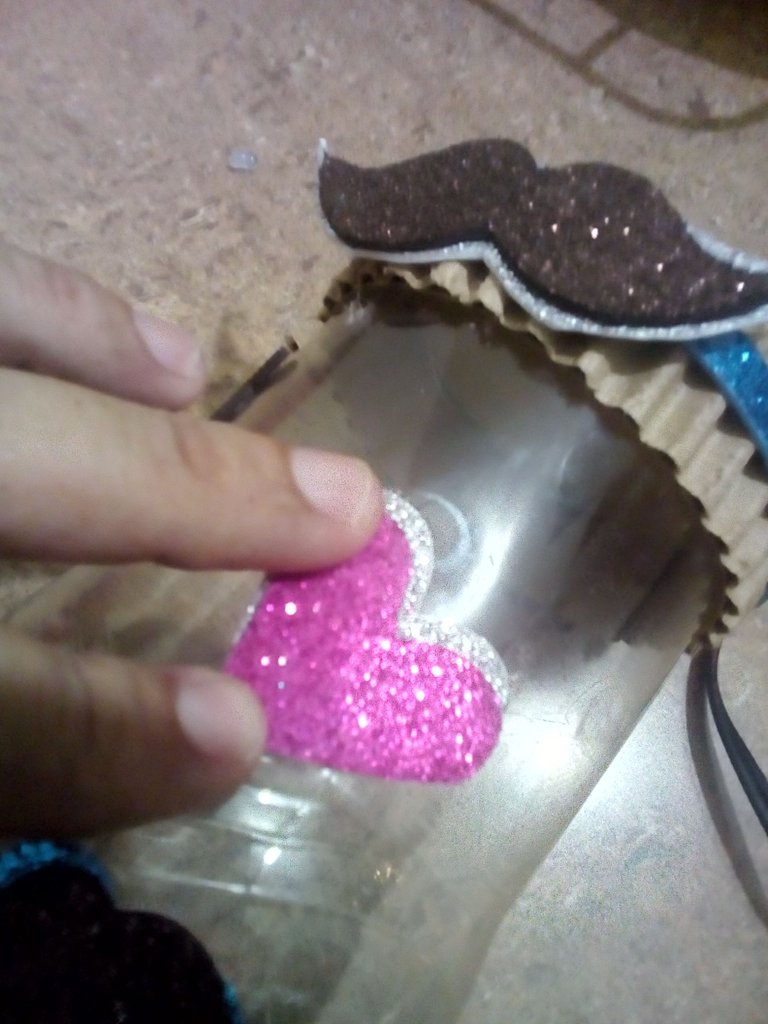 Para la corbata, dibuja en un listos corrugado la silueta de la corbata, recorta y arma, coloca al centro un trozo de foami y pegala en la parte de abajo de la caja.
For the tie, draw the silhouette of the tie on a corrugated paper, cut out and assemble, place a piece of foami in the center and glue it to the bottom of the box.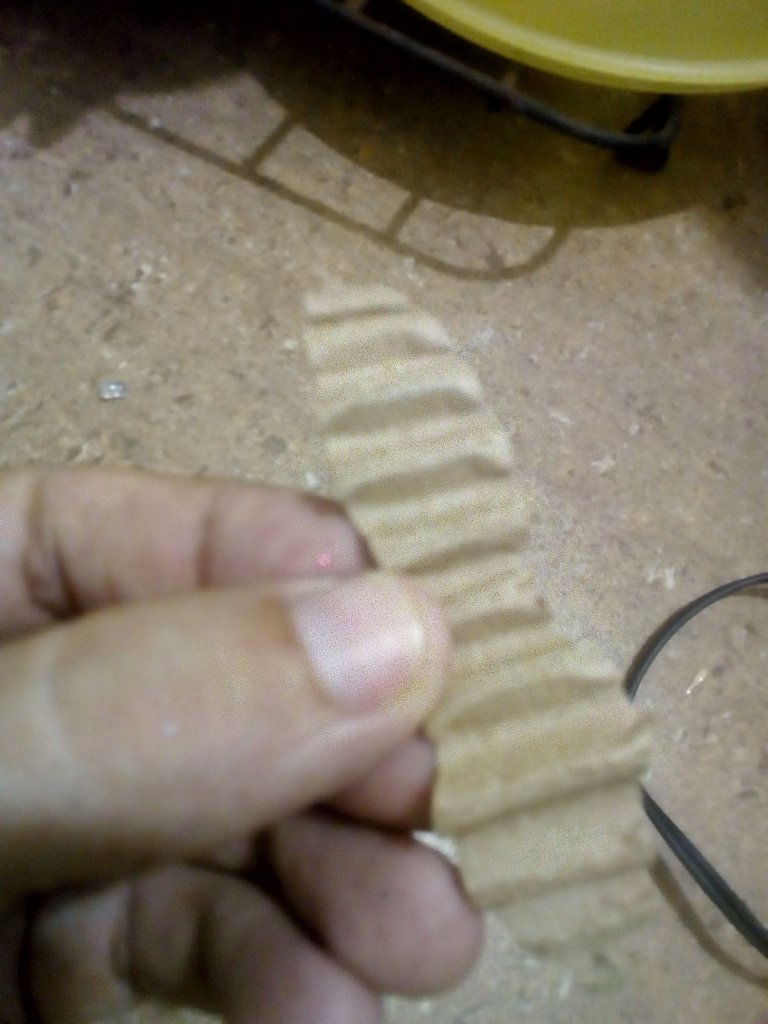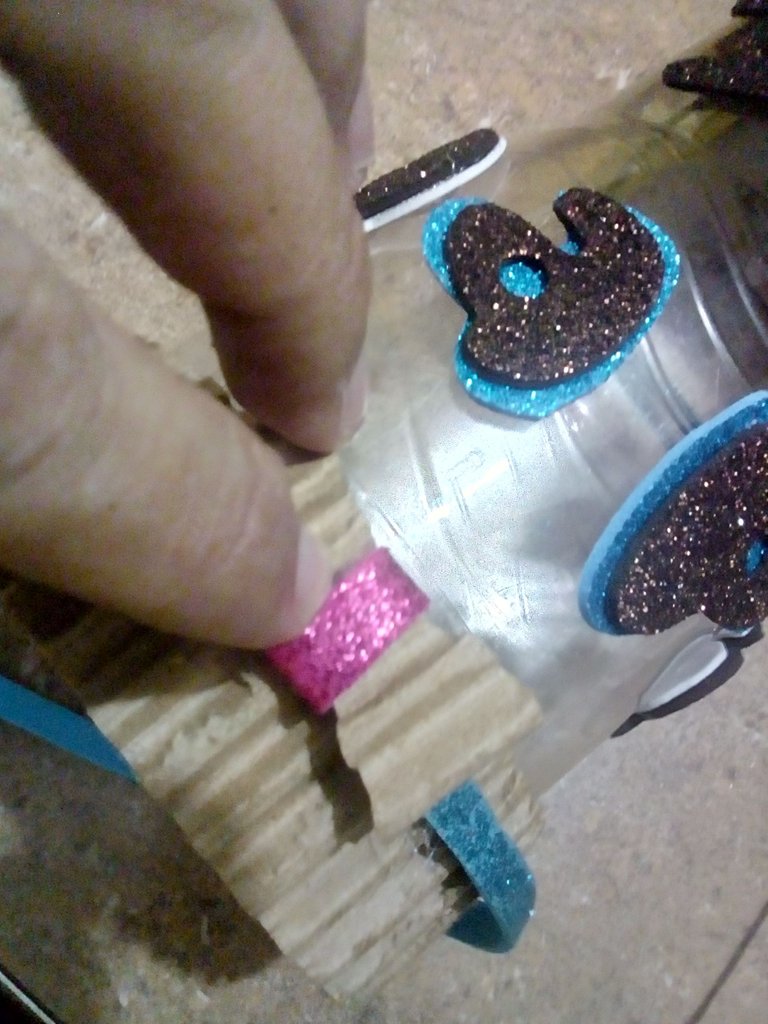 Finalmente ya tienes lista tu caja, para guardar el detalle especial, que tengas para papá, es una manualidad con material reciclado sencilla, pero hecha con mucho amor para ese ser especial.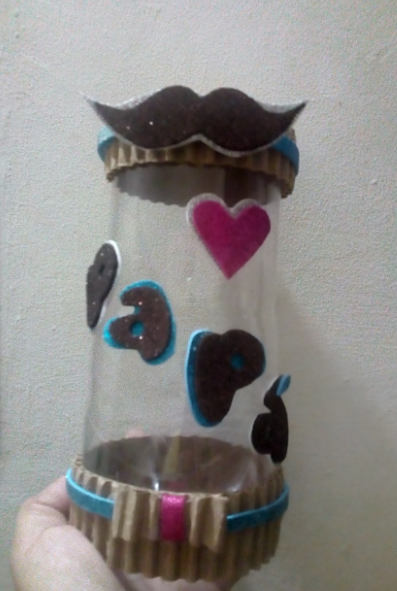 Puedes utilizar los colores de foami de tu preferencia, de seguro a tu papi le va a encantar, anímate, crea esta fácil manualidad, con pocas herramientas.
Finally you have your box ready, to keep the special detail you have for dad, it is a simple craft with recycled material, but made with lots of love for that special someone.
You can use the colors of foami of your choice, your daddy will love it for sure, cheer up, create this easy craft, with few tools
"FELICIDADES PAPÁ". Celebrar el día del padre, es celebrar la concreción de muchos logros, es la renovación del compromiso y la responsabilidad que conlleva la paternidad. Se vive más intensamente, a partir de ser padre.
Un "PADRE" es aquel que mima a sus hijos, pero los corrije, el que le dice: TE AMO sin ningún motivo ni ocasión, es aquel que vive amando cada DETALLE de ellos, aquel que aunque cansado este se levanta por que su bello fruto tiene hambre, es aquel que no se cansa de ADMIRAR la belleza de sus hijos"
CONGRATULATIONS DAD. To celebrate Father's Day is to celebrate the realization of many achievements; it is the renewal of the commitment and responsibility that fatherhood entails. It is lived more intensely, from being a father.
A "FATHER" is the one who pampers his children, but corrects them, the one who says: I LOVE YOU without any reason or occasion, is the one who lives loving every DETAIL of them, the one who even if tired gets up because his beautiful fruit is hungry, is the one who never tires of ADMIRING the beauty of his children".
"Crea y regala amor al planeta al reciclar".
"Create and give love to the planet by recycling".
Fotografías propias de autor.
Author's own photographs.
Traducido con (https://www.deepl.com/translator)