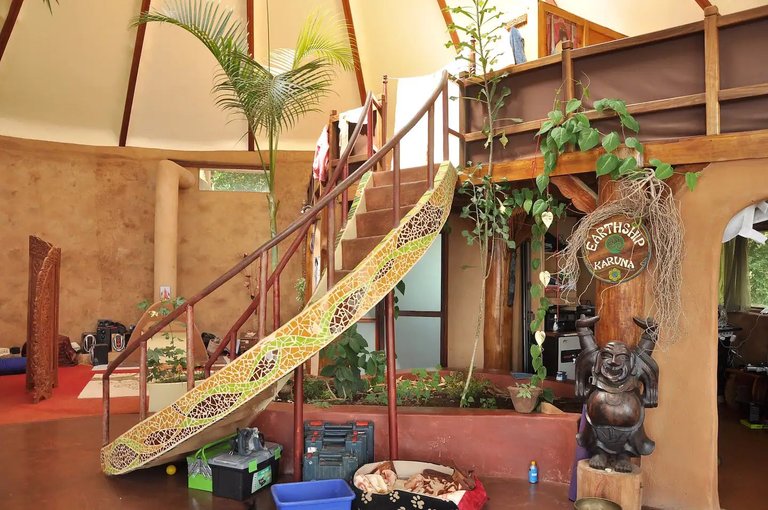 Taking on a new Earthship build project is quite a huge commitment and one that also excites me right now.. When i left Portugal last November my last project got suddenly cancelled as the land was deemed a fire risk area and permission to build was denied. It was quite a shock and would have been my fifth Earthship build, with Earthship Karuna being my first and biggest solo project. I have previously only built in India, and i have to say it is such a joy to build here, if for no other reason for the lack of regulatory red tape and other issues that make building in Europe a very difficult and expensive task. I told myself i would not take on another build for a VERY long time, but now just 6 months later am i eating my words.. Lets see!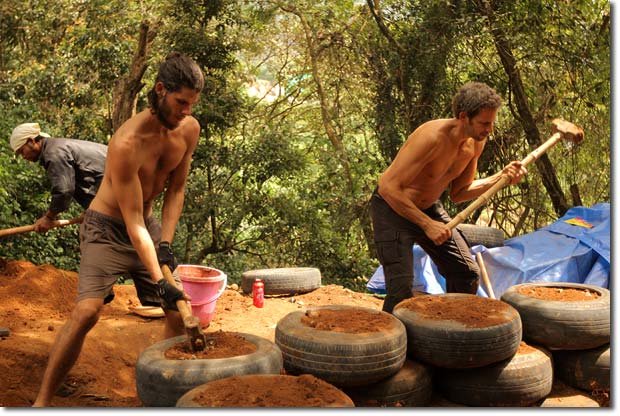 There are quite a few reasons why I like this project, and most significant is that it's just down the road from where I am living, near Bangalore in South India. The person who has asked me for help is an old friend who i don't know well, but know well enough to say that i think it would be fun working with her and creating something very special on her new land. It is quite a decent size, around 4 acres so she wants to build 2 Earthships which is very interesting! Potentially I could also build one for myself as a much better base. Currently im back in an apartment, which is less than desirable for me as i do much better in natural spaces. So the prospect of being able to live in an Earthship again in a location i really like does peak my interest.
When i build i always take it as an opportunity to teach.. so if i did this i would surely also have a workshop as a big part of the build. Earthship biotecture is so perfect for India for so many reasons. The climate alone is a huge reason, with the proposed location having summers of 45 degrees Celsius. An Earthship could keep you very comfortable even at these temperatures with little to no cooling. Also with the lack of power and water in India an Earthship can provide non interruptive power from solar and a huge backup of water from rain harvesting in case the wells get low during the summer months. This area is also rich in clay which is a great resource for all of the plastering work.
Since COVID there are a lot more people wanting to get out of the cities in India, and with a population of some 1.3 billion people, there really are not enough homes in rural areas. There is plenty of land, but very poor infrastructure, which also lends itself well to Earthships. All in all, i am quite excited that i could potentially help a lot of people to learn how to do this and one day build for themselves.
I will return there next week after a 6 week traveling holiday and we will have a good chat! I will of course check the land out, but from what i can see in the photos it looks quite suitable. Then i think she just has to finalise the land purchase and who knows what will happen next. I know she is very keen to have her own space, and the timing is perfect as we finish with summer time and move into a much easier climate for building work. A bit of monsoon rain never hurts when your working hard in the heat!
Ill post more soon once i know more.. I will feel into it a bit more too, as i am acutely aware of how much time and energy these projects take to complete.. but as some of you will know.. there's not much i like more than building Earthships!
---
If you would like to check out some workshop posts i made on Hive a few years ago they are all tied up here:
https://peakd.com/ccc/eco-alex/a-compilation-of-all-my-earthship-eco-building-and-workshop-posts-on-hive
Here are a few pics of Earthship Karuna. Still in great condition and performing well 10 years later.