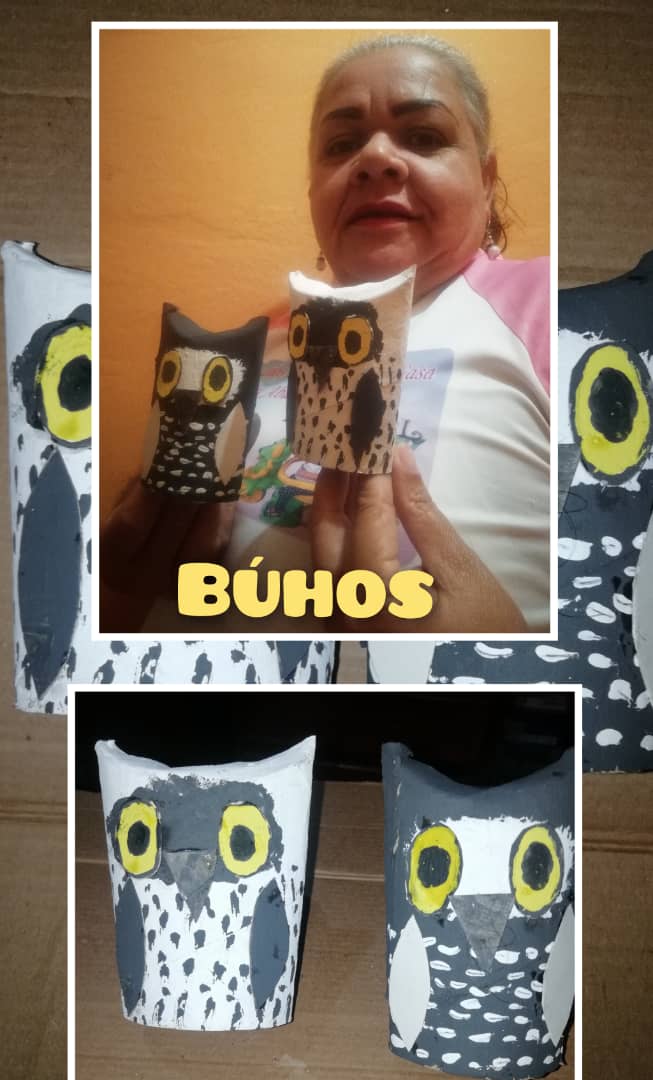 Hello hive community, I hope you are in excellent health.
It is a pleasure for me to share with you my creative work today, some beautiful paper owls, another fun recycling craft ideal to share with the little ones. It is very cheap, easy and quick to do.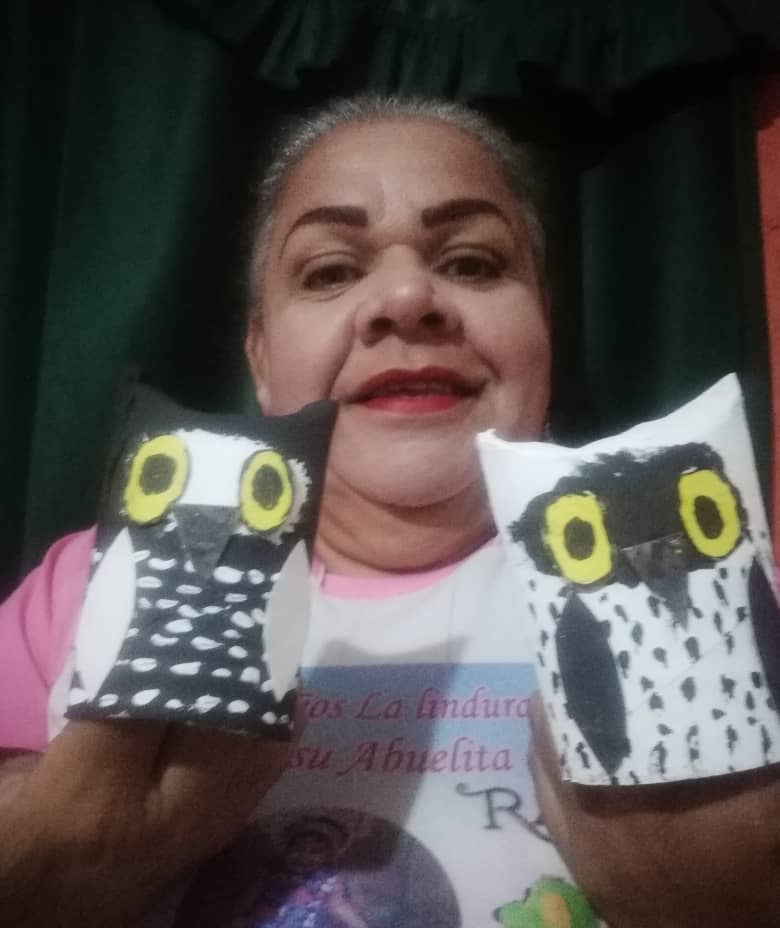 I invite you to dare to do it; now I explain to you step by step, how I did it:
Materials:

2 rolls of toilet paper
Job
Scissor
White, black and yellow paints
Cardboard cutouts
Step 1:
The edge of the toilet paper roll is folded and fixed to simulate a slit.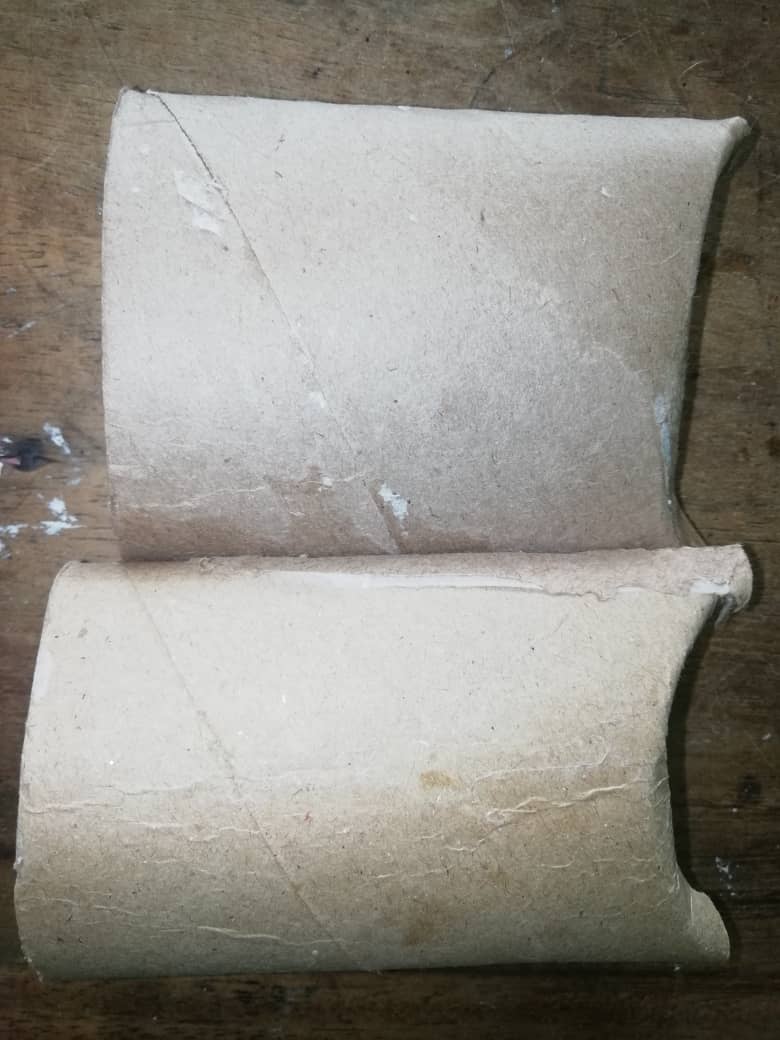 Step 2:
One roll is painted white and one black and allowed to dry.
Step 3:
The eyes, nose and wings are cut out and colored.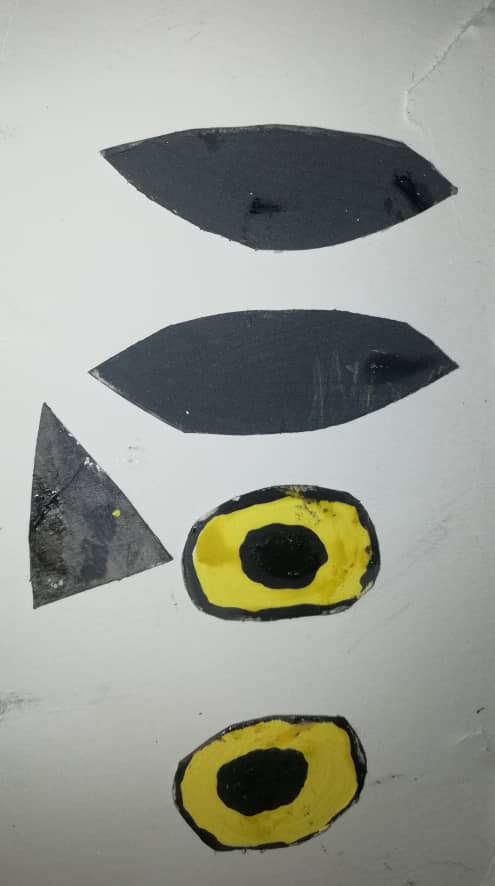 Step 4:
Black details are painted to white and white details to black, and the eye area and demarcated with a cotton soaked in paint.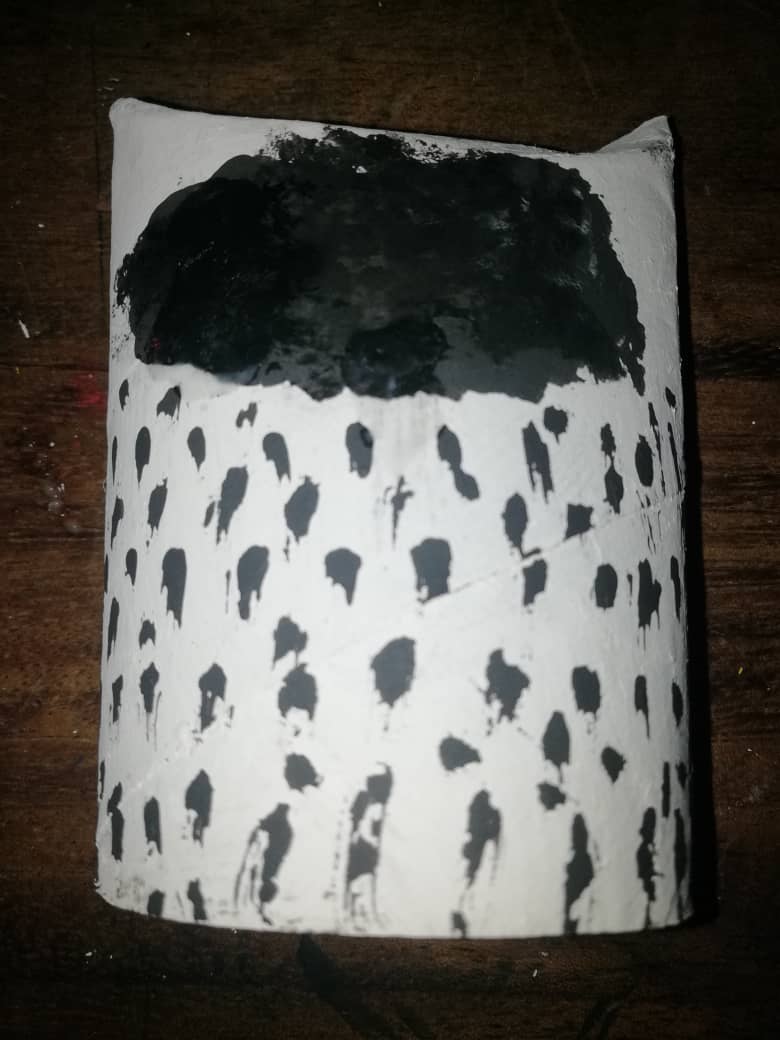 Step 5:
The eyes, nose and wings are glued on and allowed to dry.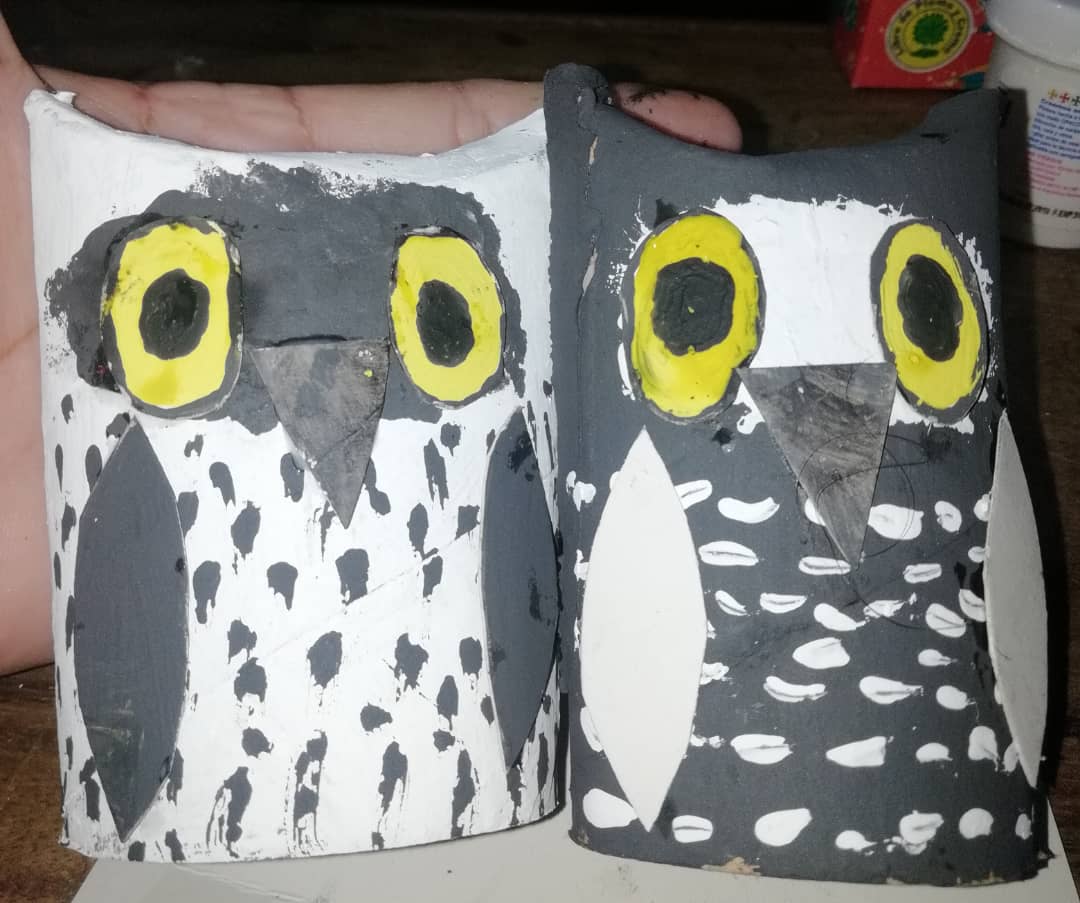 And voila, we already have some beautiful and fun owls, with which children can amuse themselves.
Thus, by using useful material, recycling and reusing, we contribute to the protection of the Planet.
Do not forget to use the mask.
Thank you for visiting my blog, I hope you are encouraged to do it.
Hola comunidad colmena, espero se encuentren en excelente estado de salud.
Es un placer para mi poder compartir con ustedes mi trabajo creativo de hoy, unos hermosos búhos de papel, otra divertida artesanía de reciclaje ideal para compartir con los mas pequeños. Es muy económico, fácil y rápido de hacer..
Los invito a animarse a realizarlo; ahora les explico paso a paso, como lo hice:
Materiales:
2 rollos de papel higiénico
Pega
Tijera
Pinturas blanca, negra y amarilla
Recortes de cartón
Paso 1:
Se dobla el borde del rollo de papel higiénico y se fija para simular una hendidura.
Paso 2:
Se pinta un rollo blanco y uno negro y se deja secar.
Paso 3:
Se recortan los ojos, la nariz y las alas y se colorean.
Paso 4:
Al blanco se le pintan detalles en negro y al negro detalles en blanco, y se demarca con un algodón empapado en pintura el área de los ojos.
Paso 5:
Se le pegan los ojos, la nariz y las alas y se dejan secar.
Y listo, ya tenemos unos hermosos y divertidos búhos, con los que se pueden divertir a los niños.
Es así, como utilizando material de provecho, reciclando y reutilizando, contribuimos con la protección del Planeta.
No olvides usar el Tapabocas.
Gracias por visitar mi blog, espero se animen a realizarlo.