Aparece en escena,
una tetera pequeña,
lleva varias tapas,
que de ella se bajan.
Appears on the scene, a small teapot, it has several lids, which are lowered from it.
Parecen enfadadas,
las tapas que en la tetera estaban,
poco a poco se arman,
en dos bandos ahora están organizadas.
They look angry, the lids that came in the teapot put away, little by little they arm themselves, in two sides they are now organized.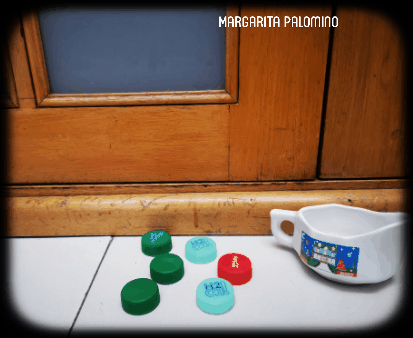 Y como si fueran seres malvados,
empiezan una batalla sin recato,
esto atrae un perro opaco,
que destruye la batalla que se esta dando.
And as if they were evil beings, they start a battle without reserve, this attracts an opaque dog, which destroys the battle that is taking place.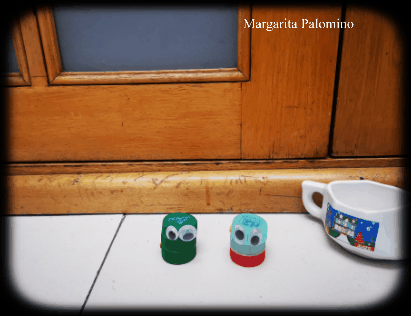 Las batallas no son buenas,
así lo entienden las tapas aquellas,
regresan a su tetera,
como si jamás hubiera existido pelea.
Battles are not good, that's how those lids understand it, they return to their teapot, as if there had never been a fight.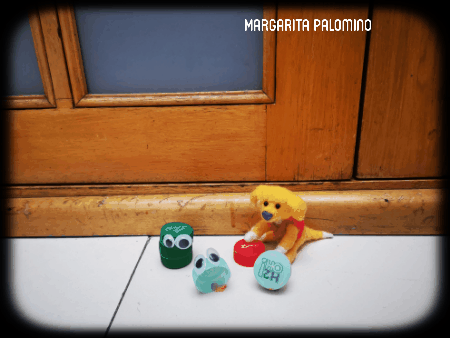 ---*---
Créditos Margarita Palomino