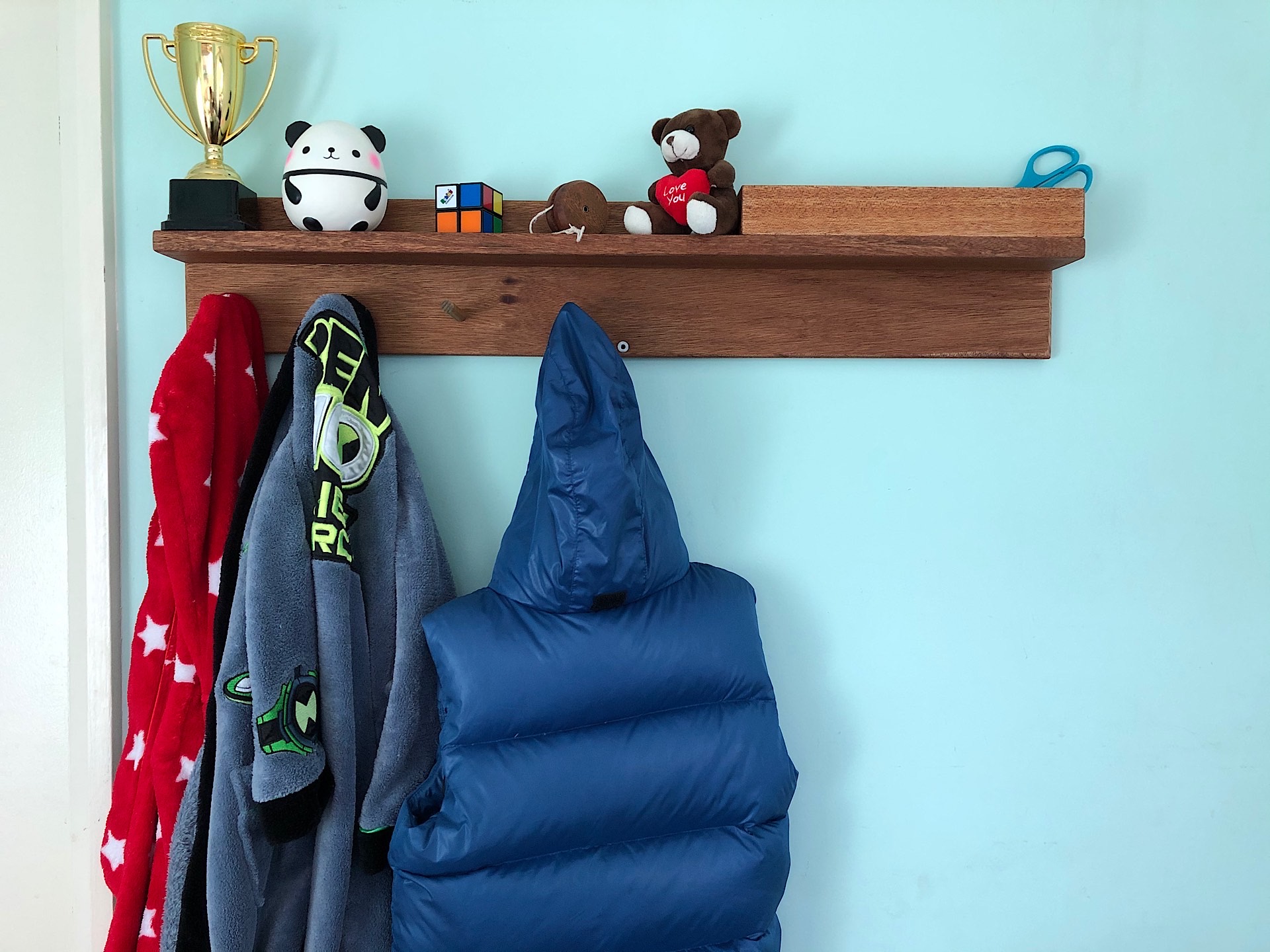 We are setting up a room for my son and he started having fun customising it. He wanted a coat hanger and I suggested we should go online and check some designs he likes so I could try build one for him.
He settled on the following Entryway Organizer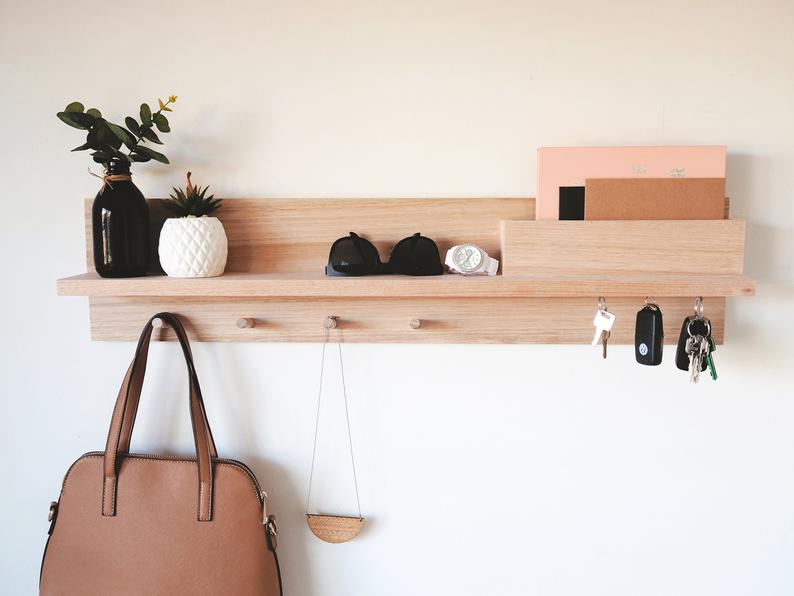 Source: https://www.etsy.com/au/listing/609356510/entryway-organizer-all-in-one-80cm-oak
The design is simple but looks good. I went in my workshop to see what scrap would I could use and found a piece of quality plywood from an old organ we discarded a long time ago.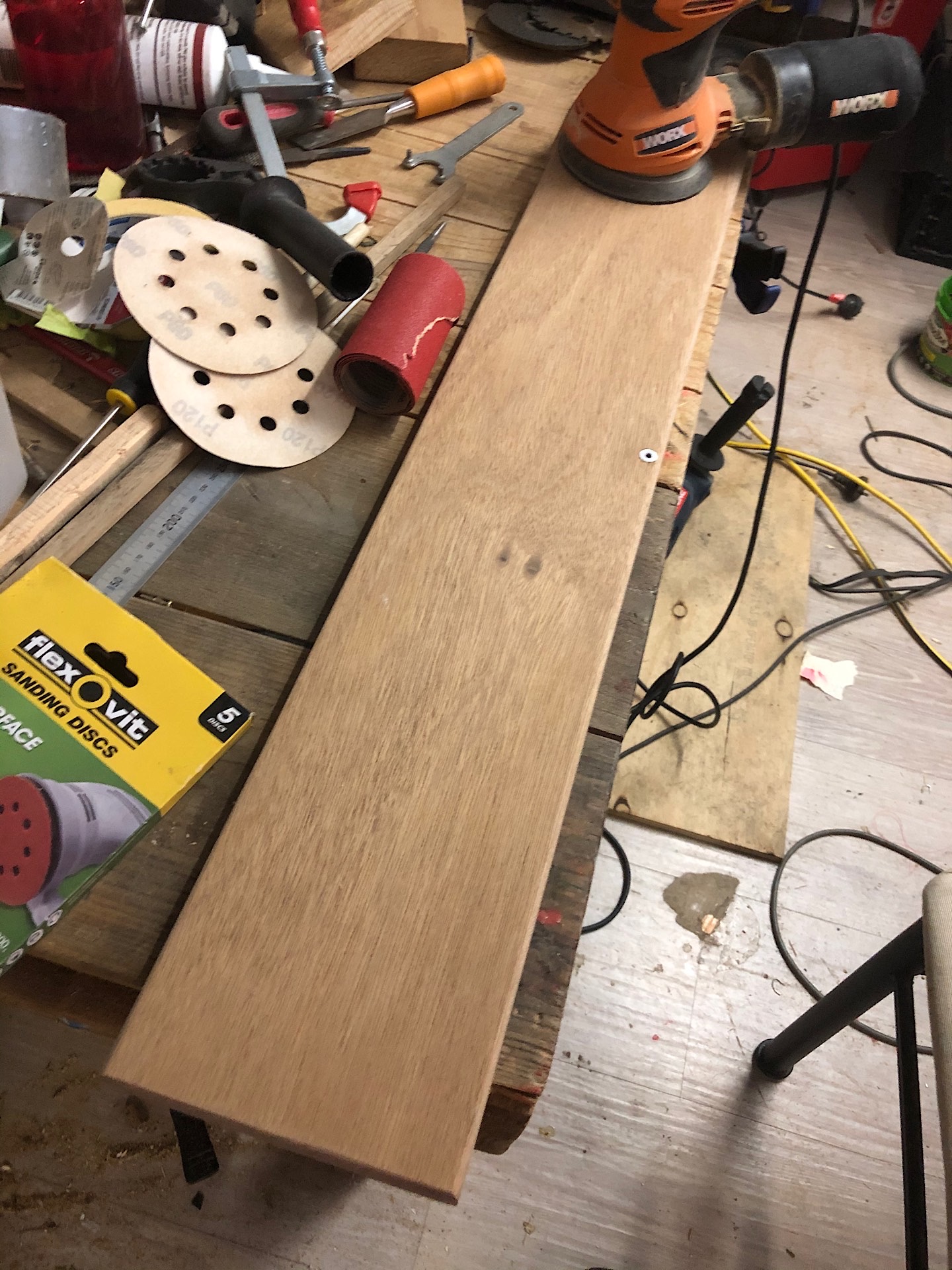 The first step was to sand the wood to remove the existing stain and smoothen the grain. I started with 80 grit followed by 120 and 240 grit sand paper using my random orbital sander. The corner were also sanded down to create a radius.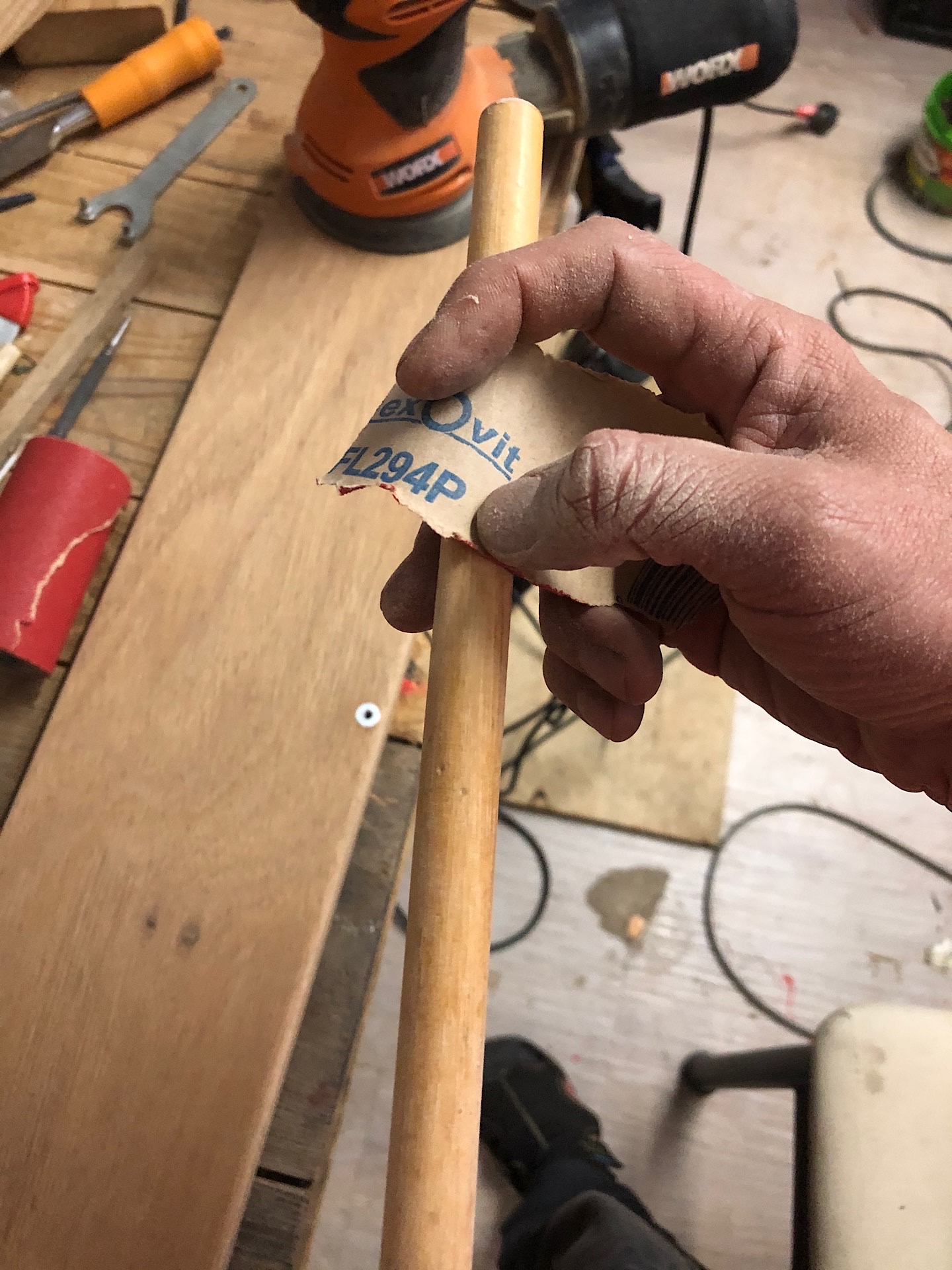 I then used a piece of round stick cut to make the hanging "hooks". The diameter of the resulting dowels is 10.5 cm but my drill bit is 10 cm. So using a file, I reduced the diameter on one end to match the diameter of the four hole. A little bit of PVA wood glue held them sturdily in place.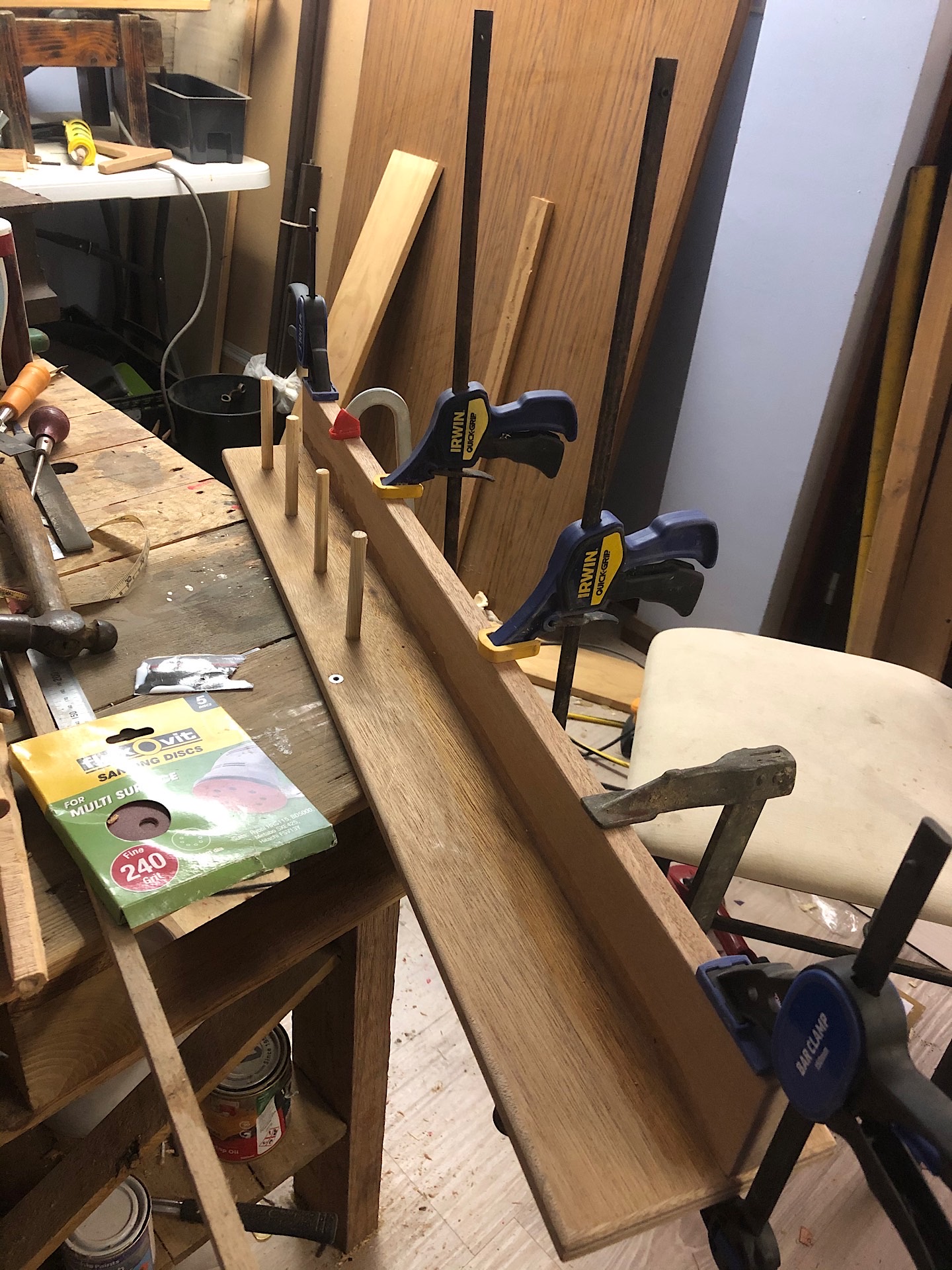 Using a piece of flooring hardwood, I made a little shelf to be glued on the base board. I clamped it overnight.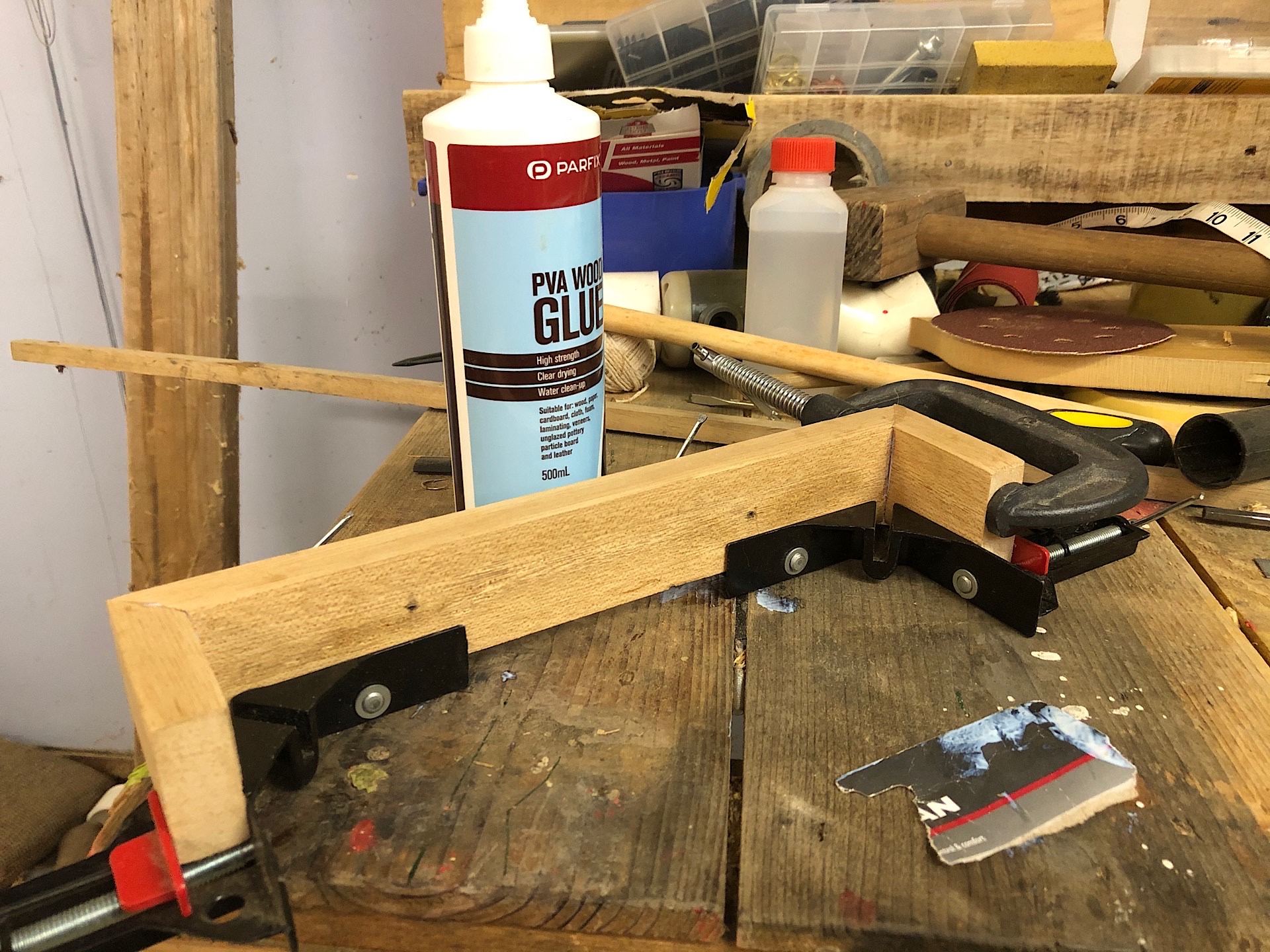 The organiser box is built from another piece of flooring of a lighter color. The angles were made by mitre butt joint and held by PVA wood glue. More clamping for the night.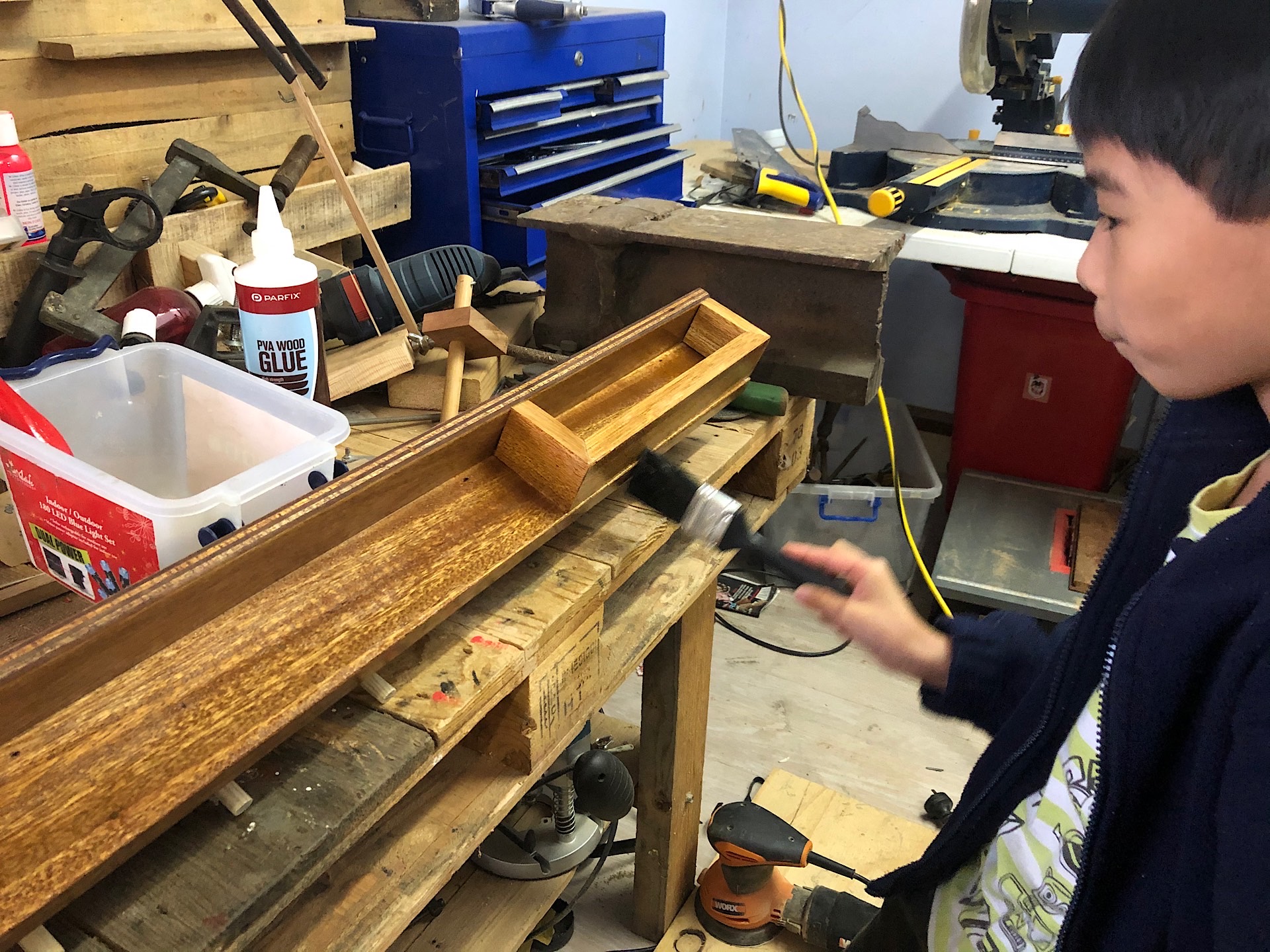 The next day, at lunch time, San helped me oil the coat hanger with a natural oil. It's a process I really enjoy because it is revealing the beauty of the wood. San enjoyed it too as he loves painting.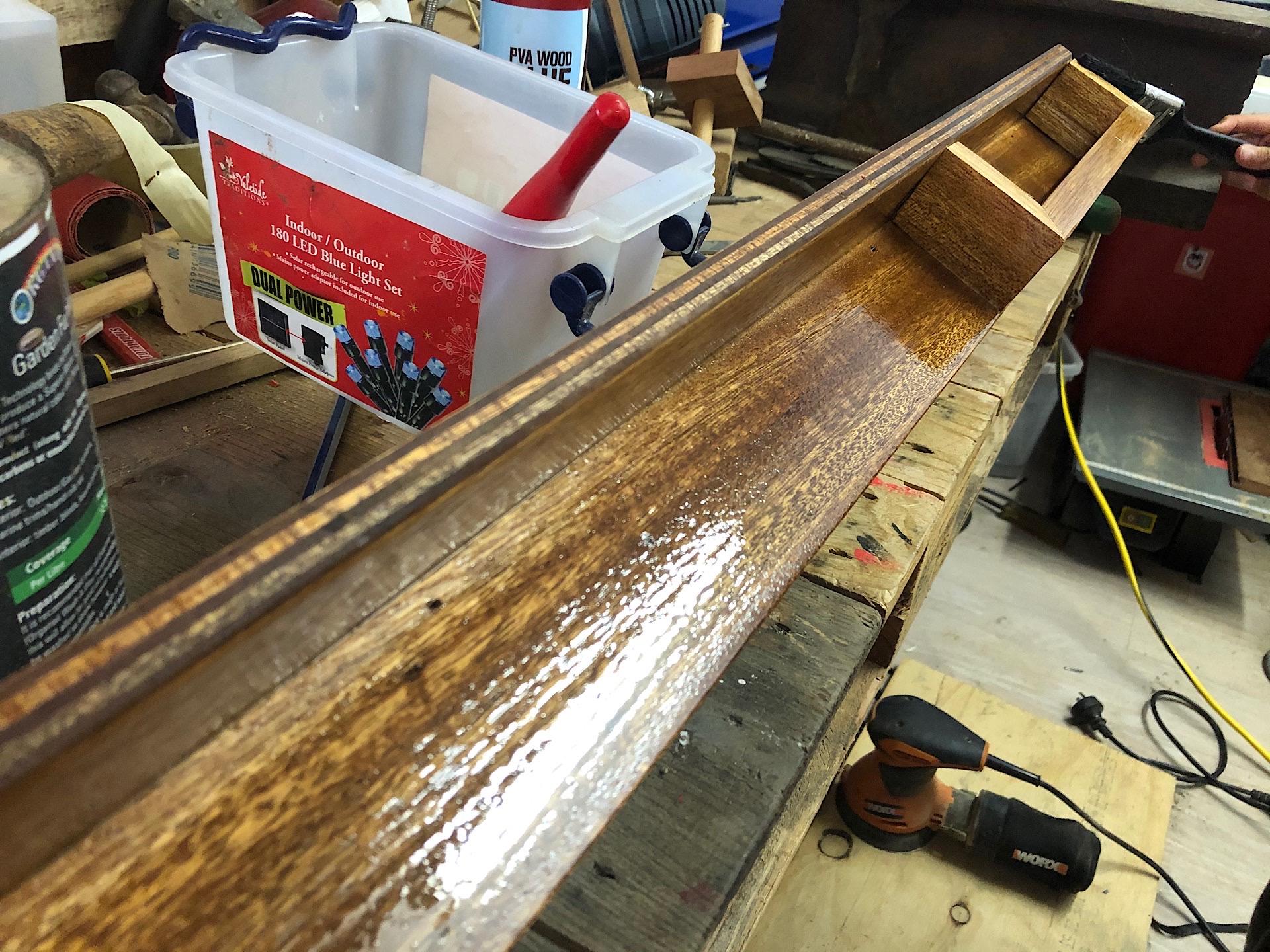 It's all shiny now that it's wet but as it dries out it will get matt. This natural oil contains tung oil and beeswax and will protect the wood.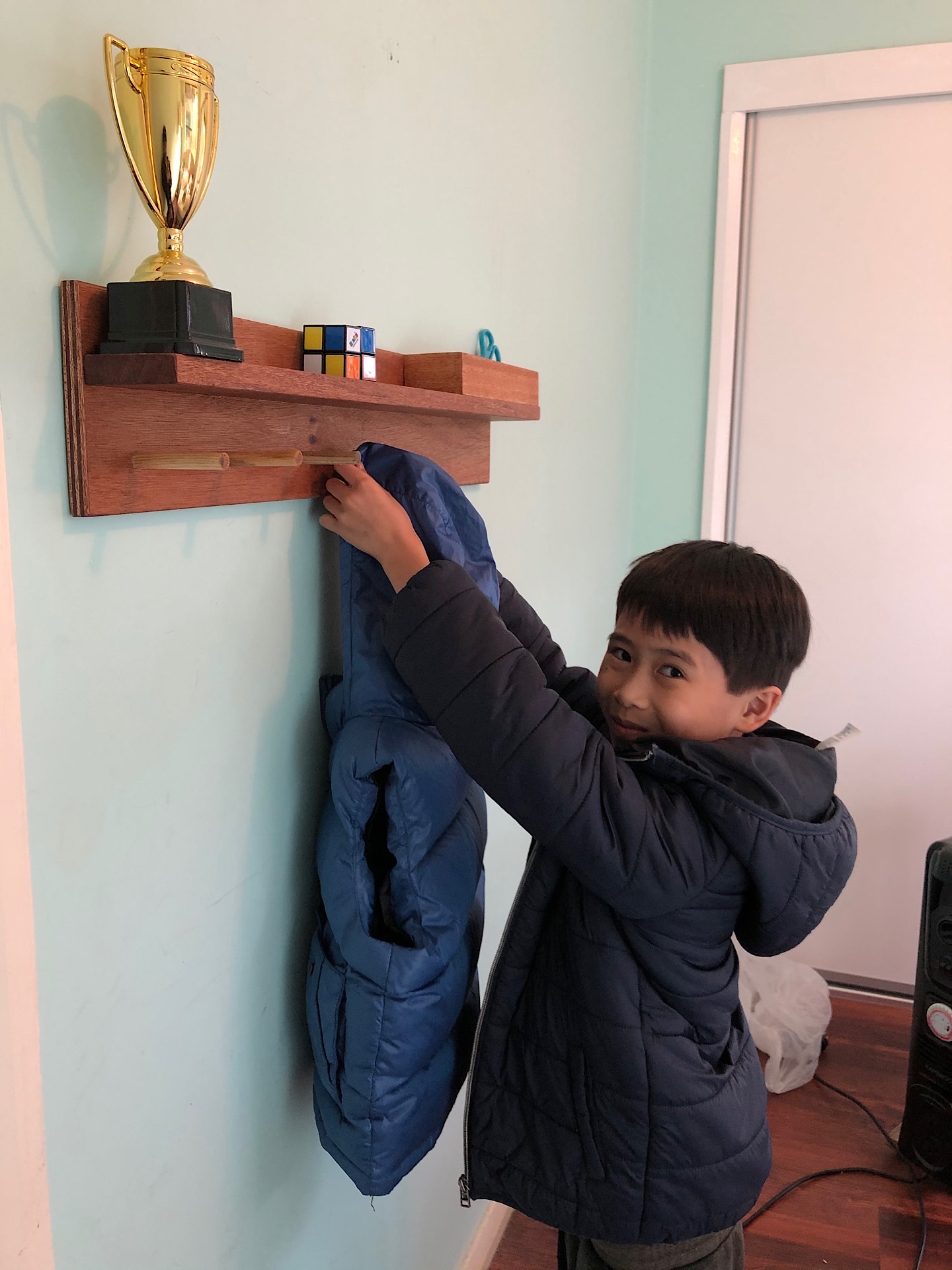 We did not oil the back of the hanger because we are using 3M double sided mounting tape instead of drilling a hole in the wall. The hanger is not heavy even with all the stuffs on so the mounting tape (rated for 10 kg) will be more than enough.
Here is a close-up look at the coat hanger: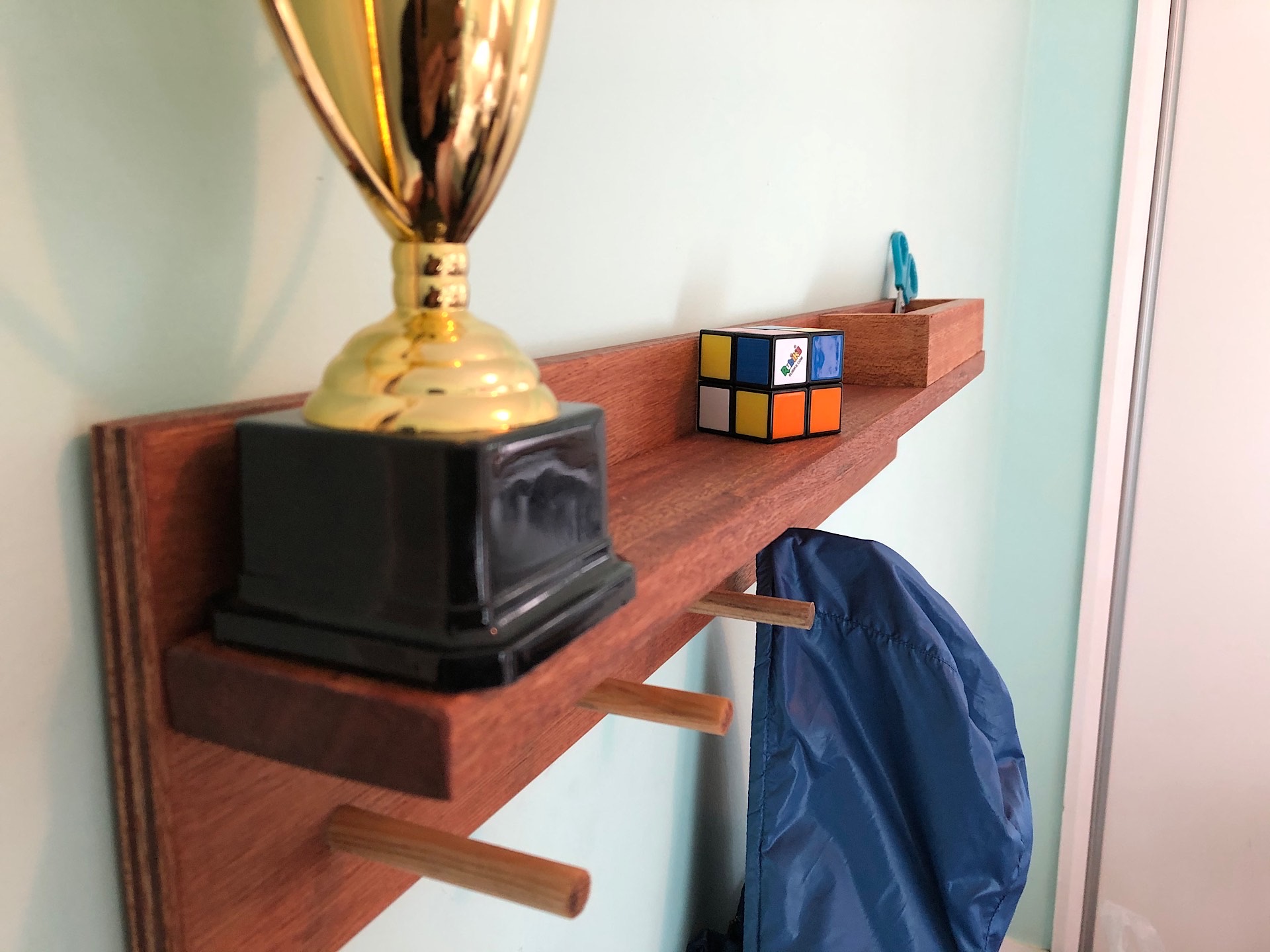 It has many little construction flaws but that's giving it character. Overall I'm very happy with the result and San is delighted with it.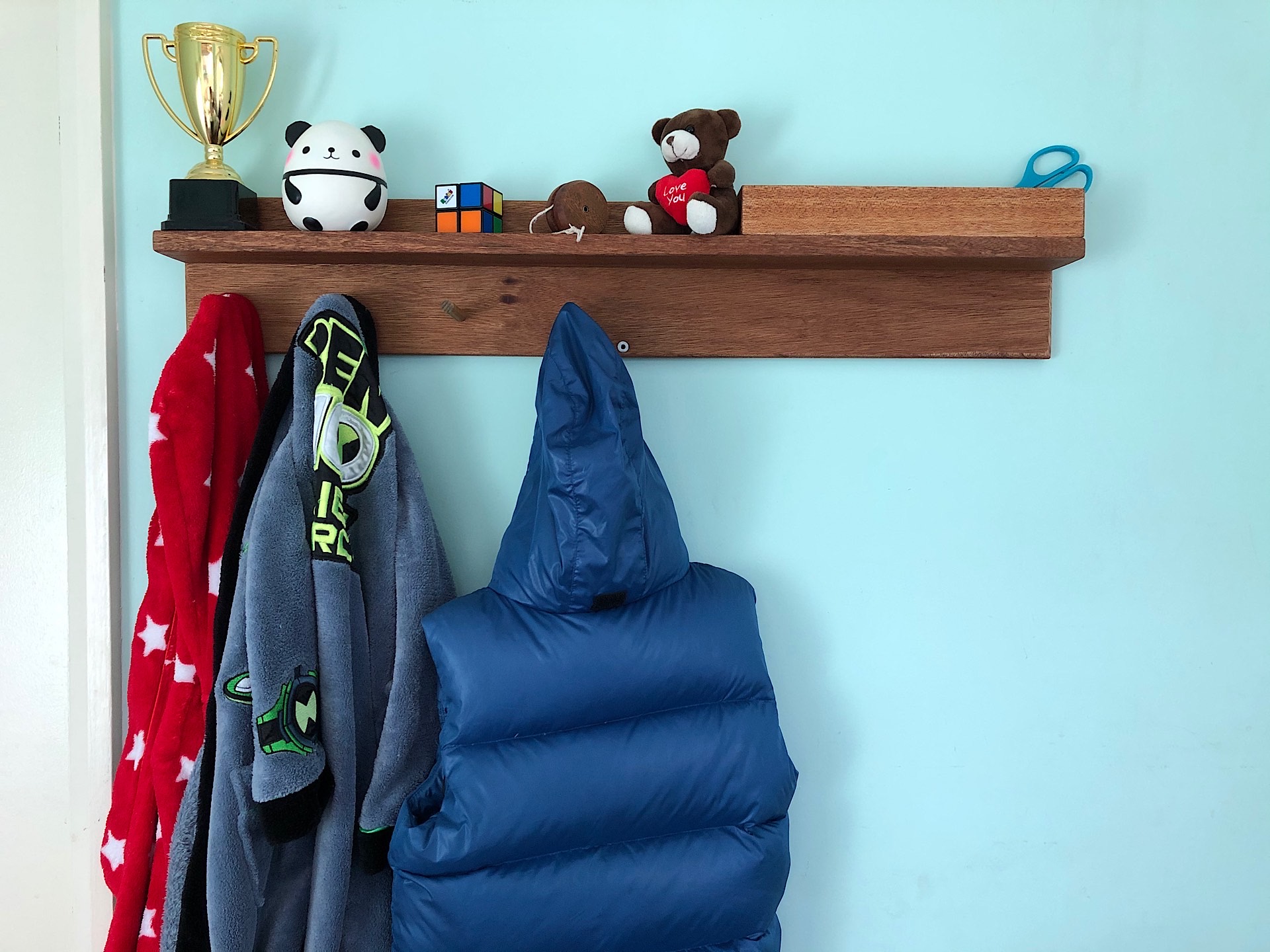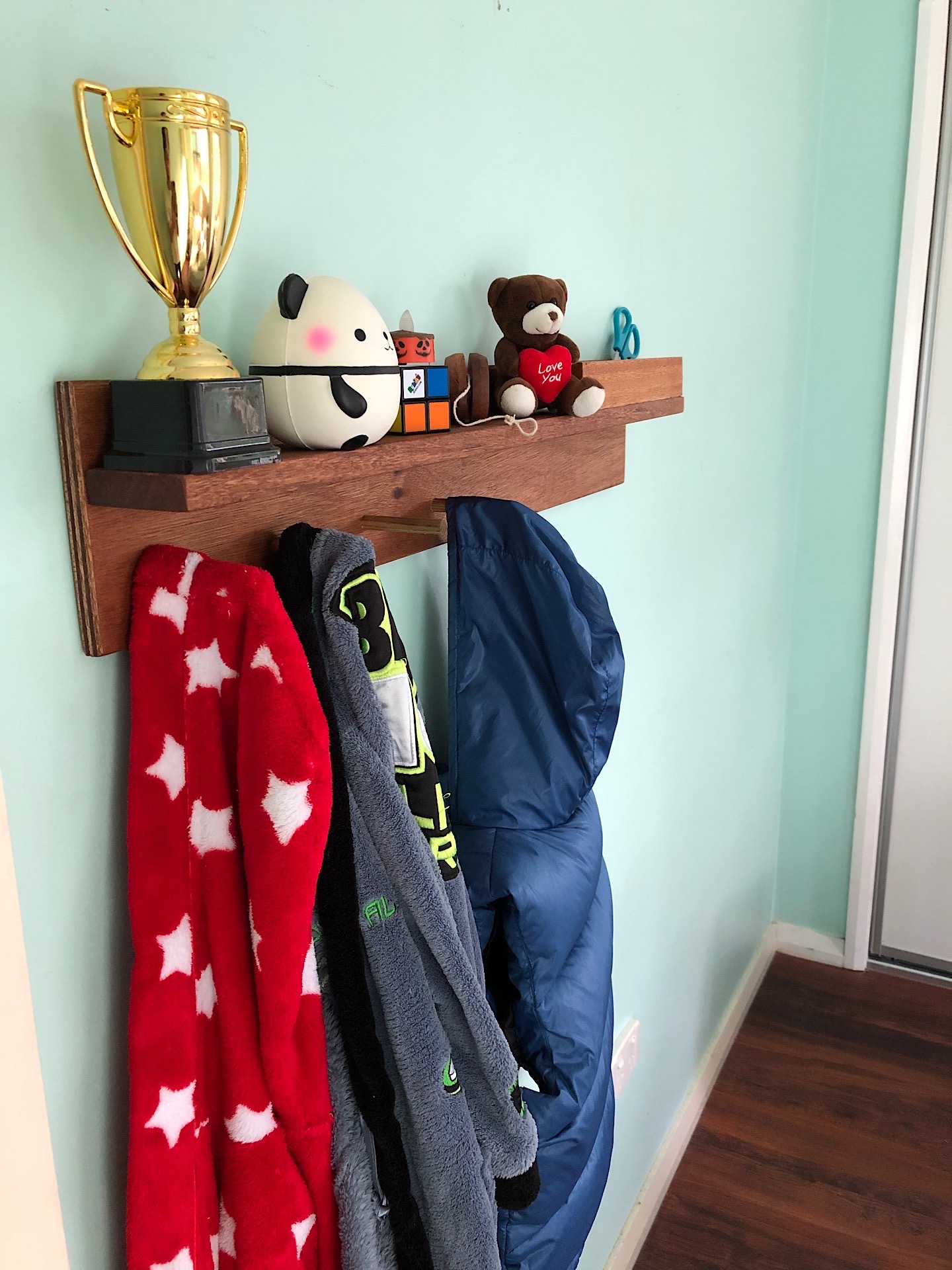 ---

---
I'm also a Hive Witness, I have been helping some communities and contributing to the Condenser (the software that powers this blogging platform). Support me by voting for my Witness