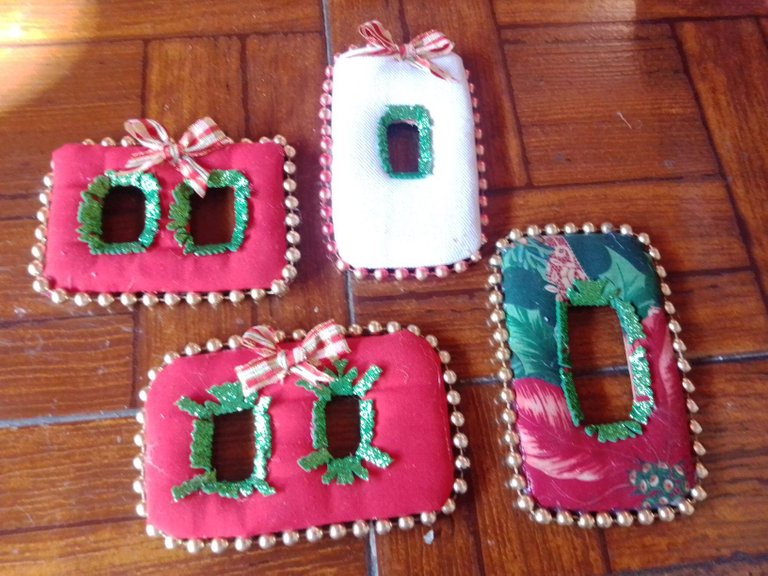 Decorando cada rincón de la casa con ambiente navideño. Saludos amigos, en esta ocasión le tocó a los enchufes e interruptores, algo original, muy diferente que no encontrarás en ningún almacén. Adornando la navidad y a poner bonita la casa. Lo puedes hacer a tu estilo y con pocos materiales.
Decorating every corner of the house with a Christmas atmosphere. Greetings friends, this time it was the turn of the plugs and switches, something original, very different that you will not find in any store. Decorating Christmas and making the house beautiful. You can do it your style and with few materials.

Materiales / Materials:📏✉️✂️
Para decorar los interruptores y enchufes, vamos a necesitar retazos pequeños de tela en colores de Navidad, también pueden ser estampados , silicón de barra o líquido, cartón de cajas, goma espuma o gusta para acolchar, papel para hacer el molde, tijera, exacto, collares navideños dorados y rojo para el contorno, retazos de foami Verde, 1/2 mts de cinta navideña.
- To decorate the switches and sockets, we will need small pieces of fabric in Christmas colors, they can also be stamped, bar or liquid silicone, cardboard boxes, foam rubber or like for quilting, paper to make the mold, scissors, Exact, gold and red Christmas necklaces for the contour, pieces of green foam, 1/2 meters of Christmas ribbon.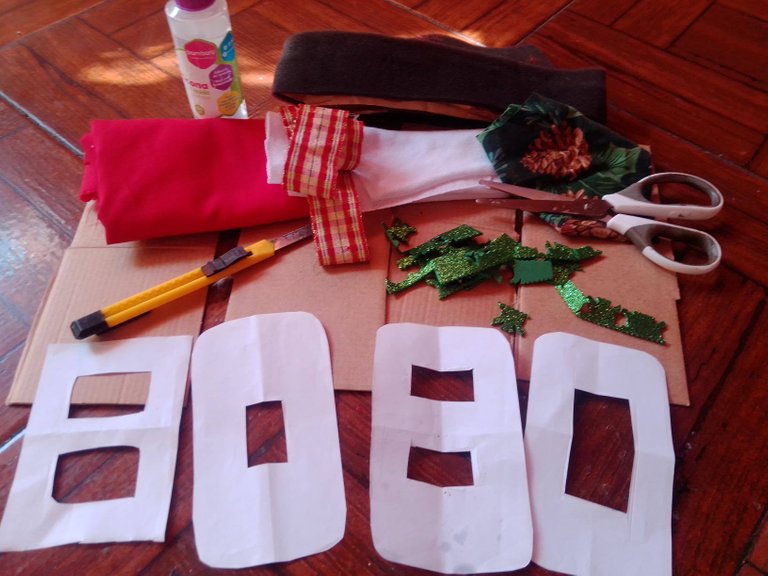 Elaboración / Elaboration:✂️
El primer paso es sacar el modelo del interruptor y enchufe con papel y marcarlo en el cartón y recortamos.
- The first step is to remove the model of the switch and plug with paper and mark it on the cardboard and cut out.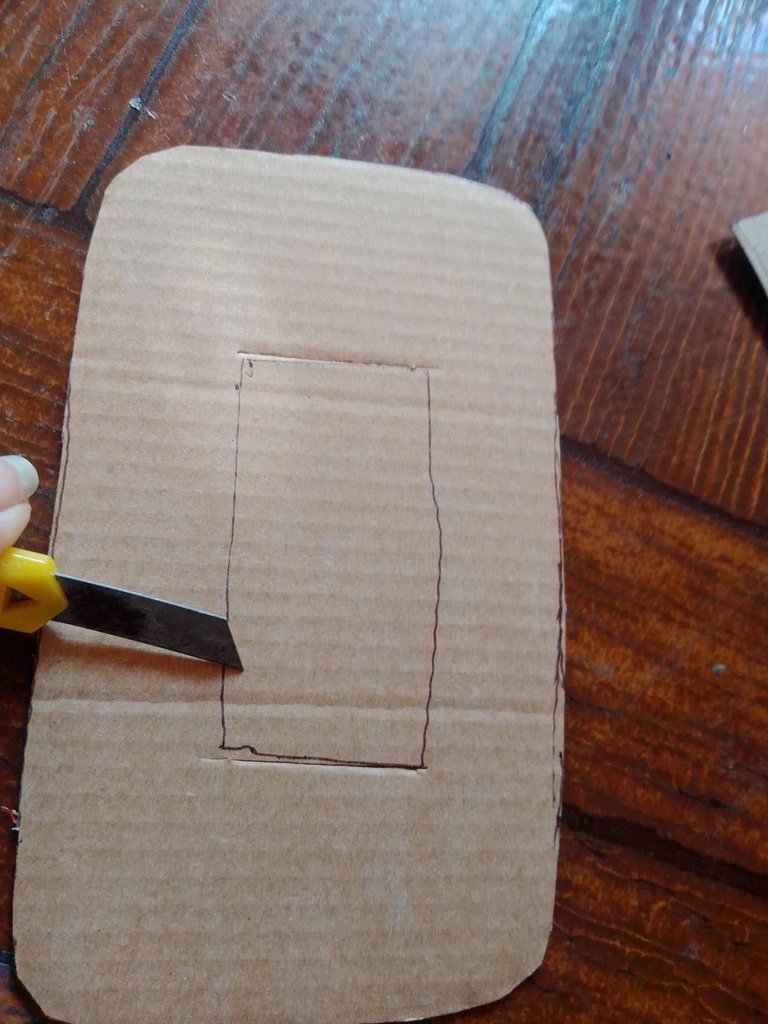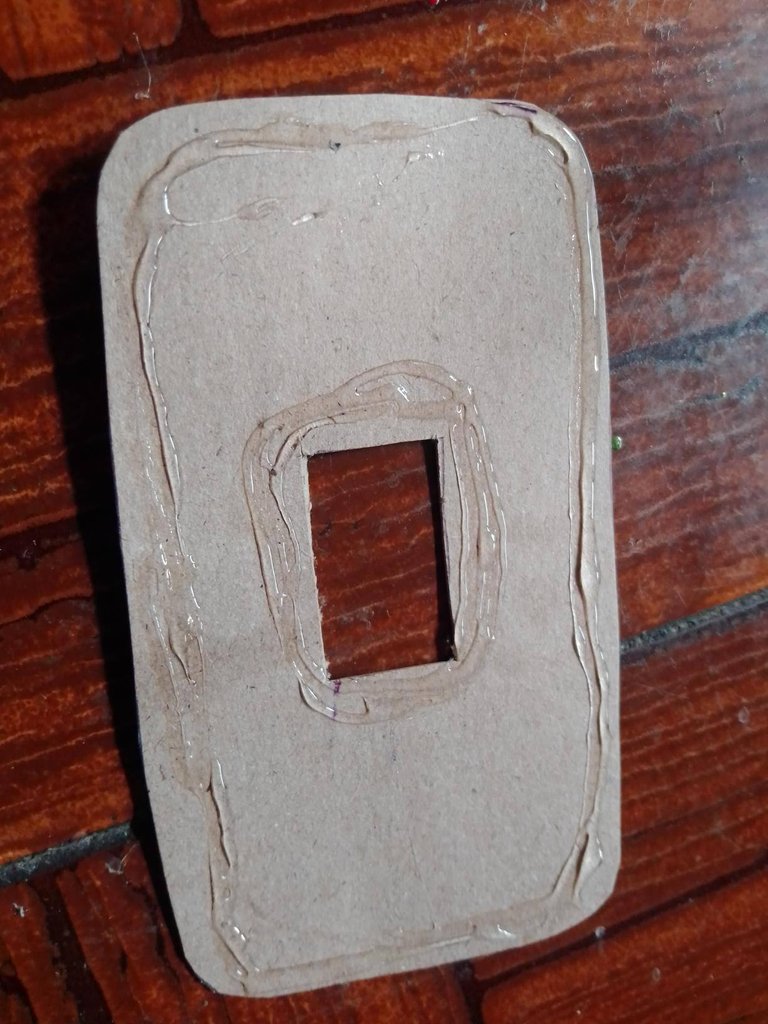 Luego acolchar con la goma espuma.
- Then pad with foam rubber.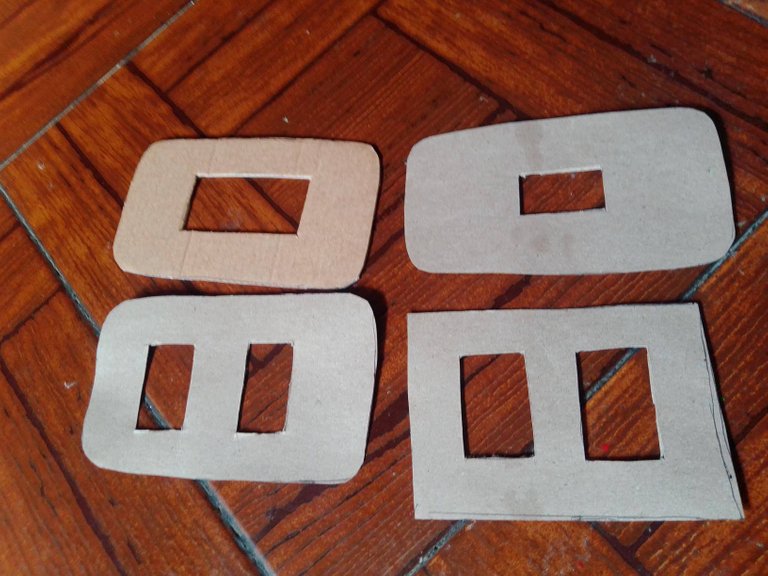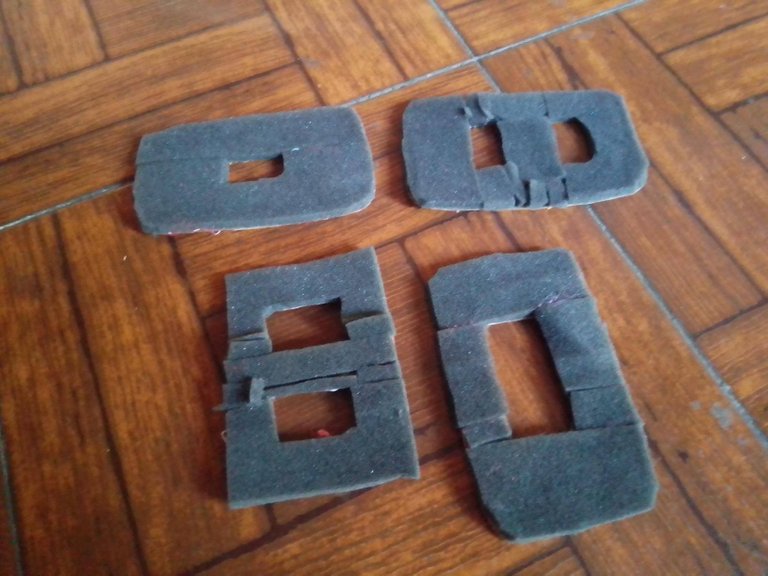 Recortamos en tela dejando un margen para doblar.
- Cut the fabric leaving a margin to fold.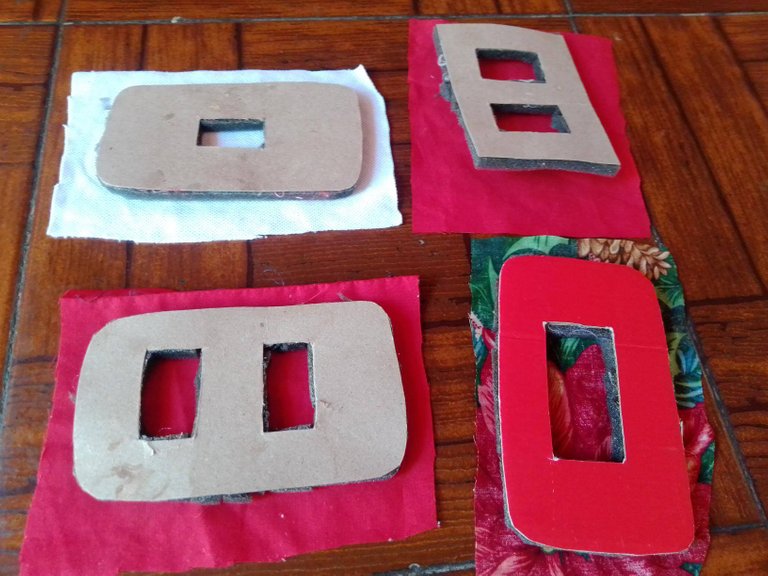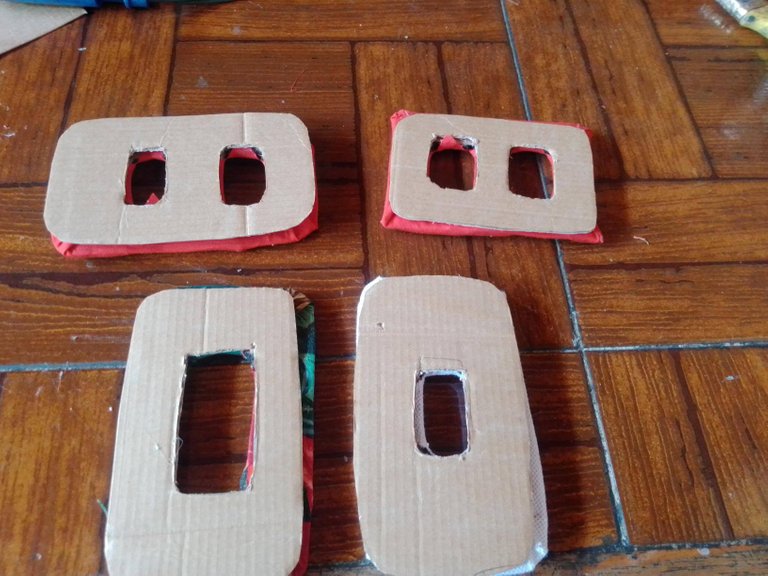 Le damos la forma en el centro y los pegamos.
- We give the shape in the center and glue them.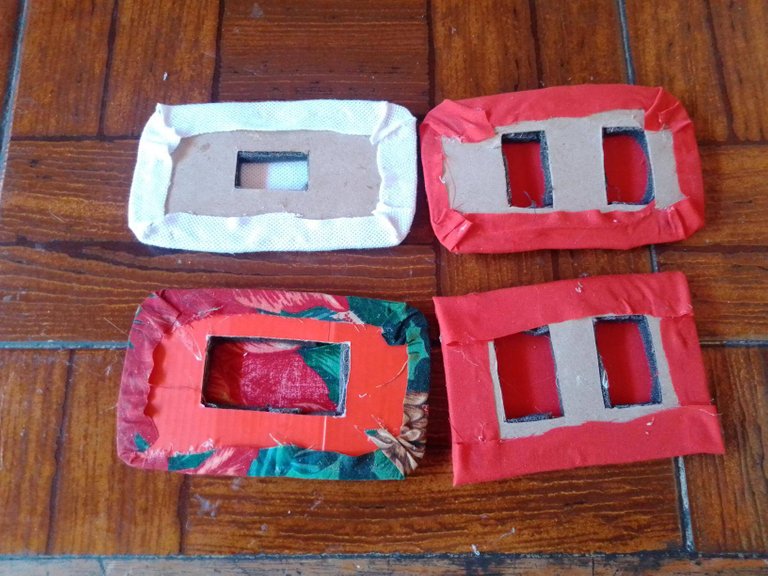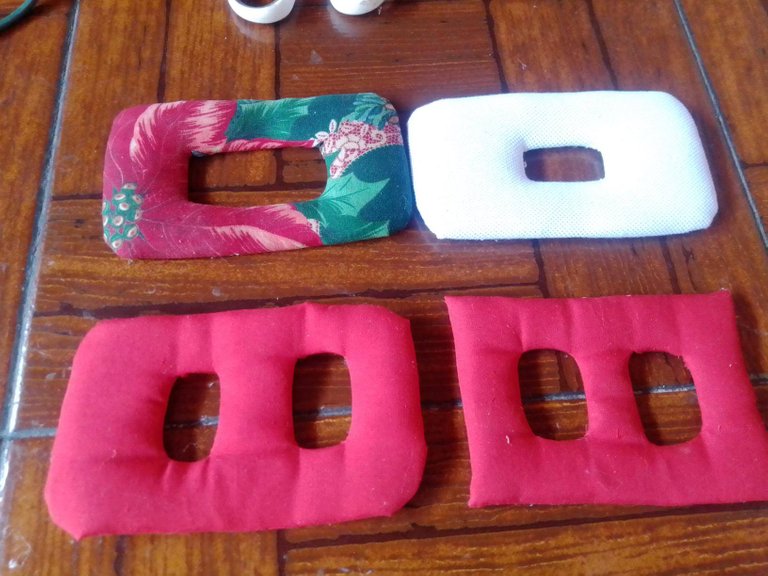 Ya tenemos los cuatros modelos, ahora a terminarlos.
- We already have the four models, now to finish them.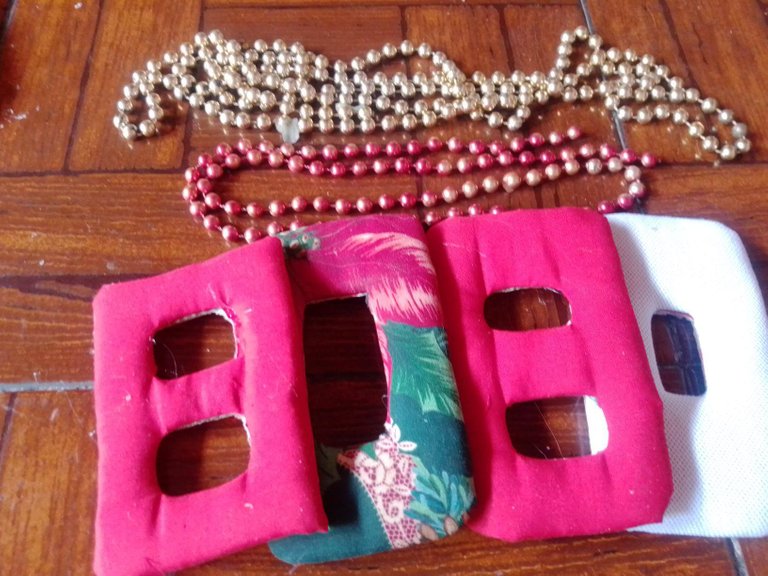 Decoramos los orificios con foami verde alrededor.
- We decorate the holes with green foam around it.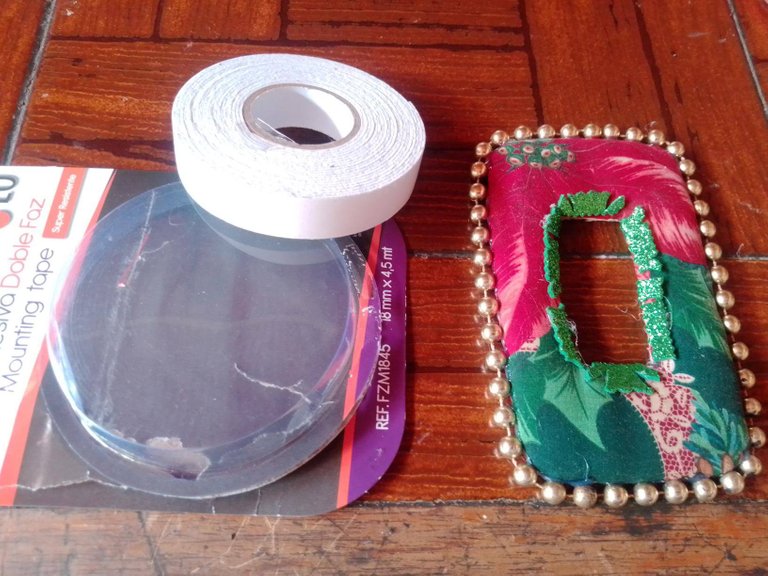 Fijamos el collar alrededor con suficiente pega.
- We fix the necklace around with enough glue.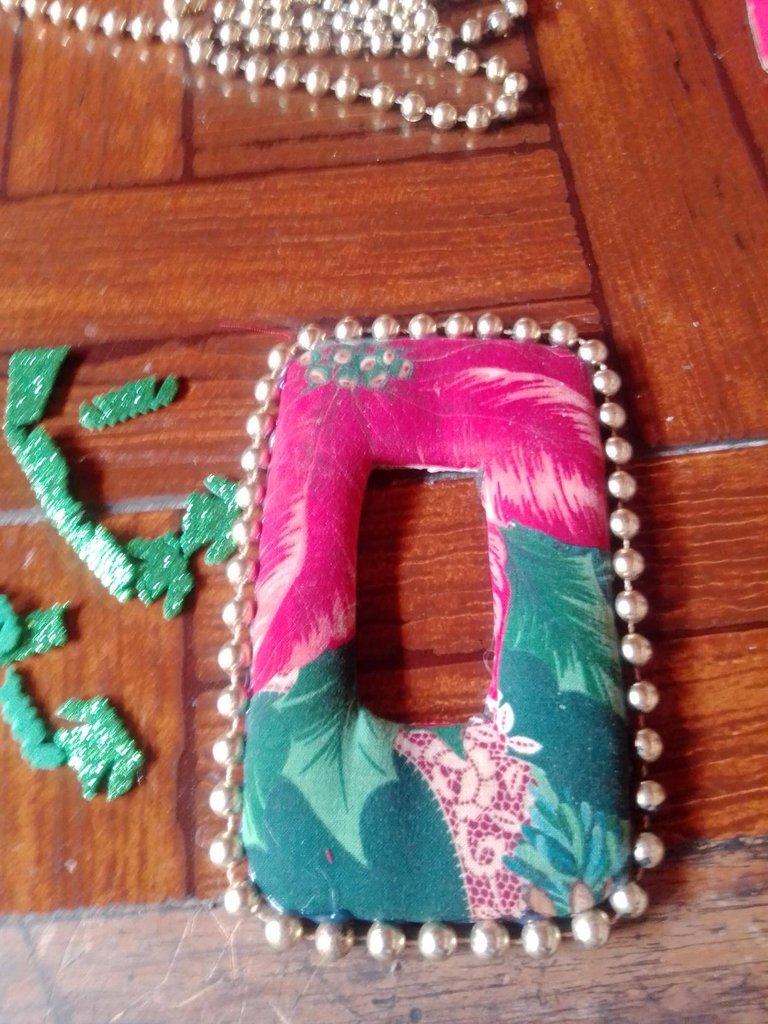 Cubrimos la parte trasera con cartón.
- We cover the back with cardboard.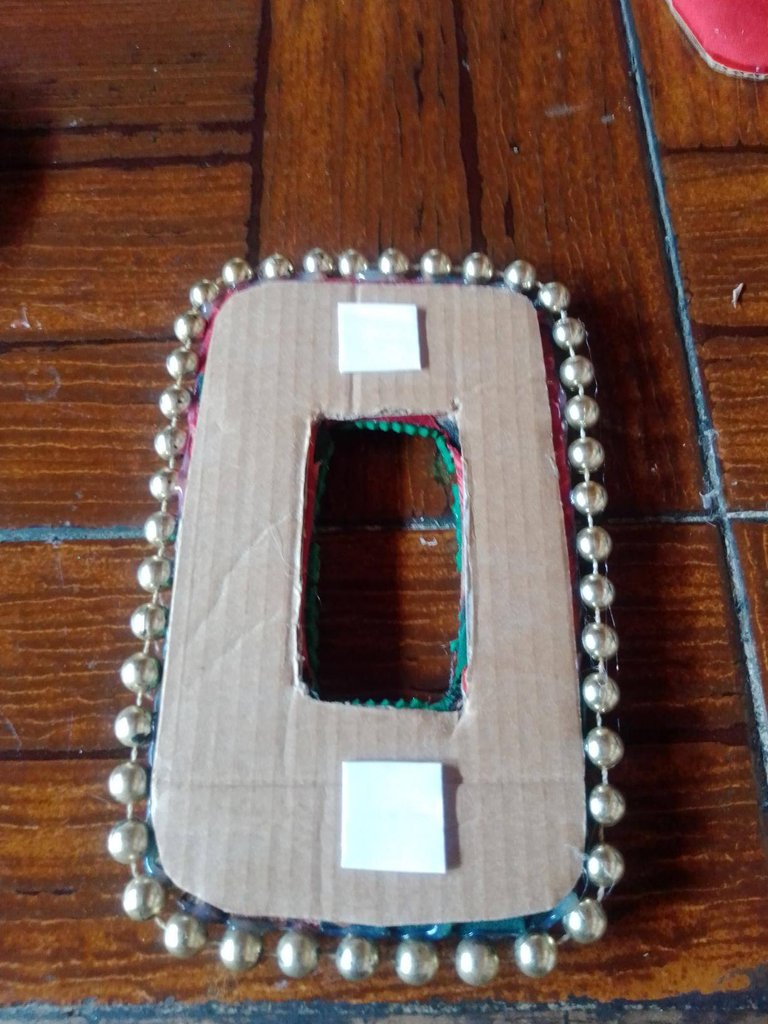 Para fijarlos utilicé cinta doble fax, o sino también con silicón.
- To fix them I used double fax tape, or but also with silicone.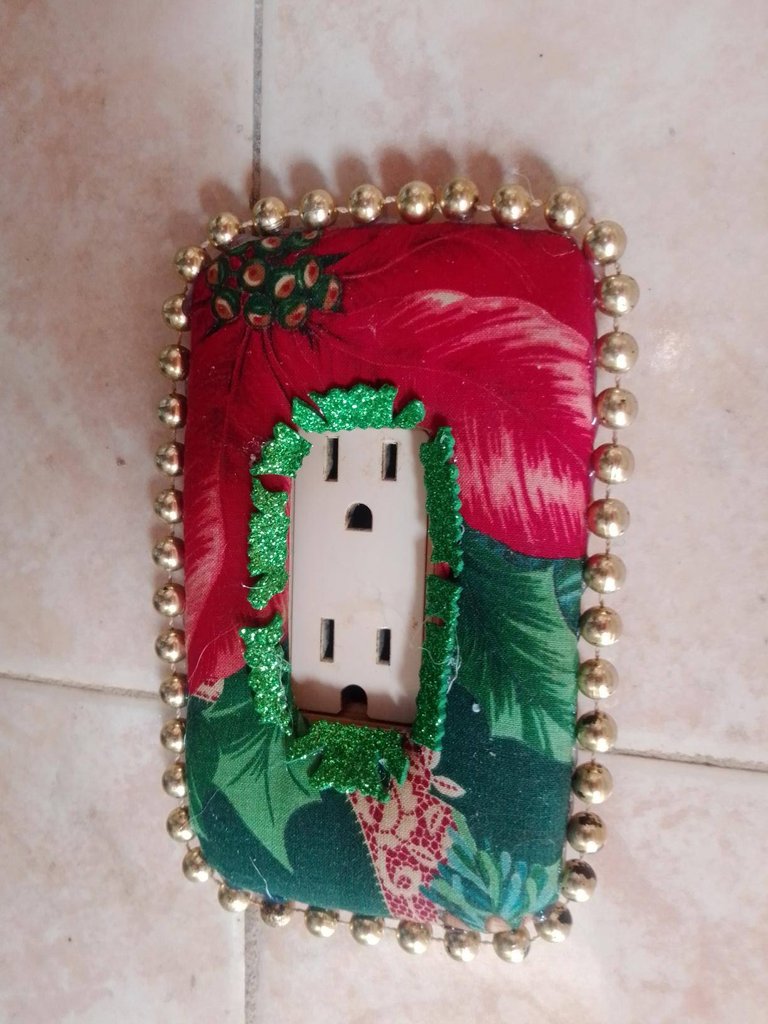 Y un lacito de cinta de toque final.
- And a finishing touch ribbon bow.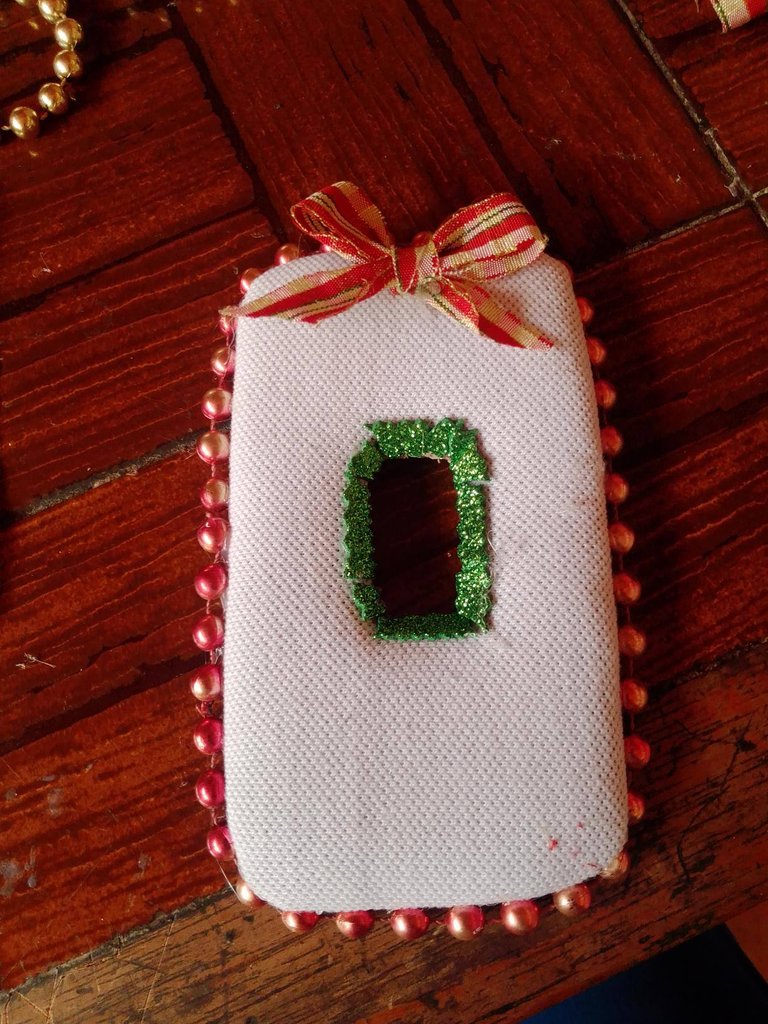 🔌Miren como cambiaron los interruptores y enchufes, ¿les gustó? ¡Anímense!🎅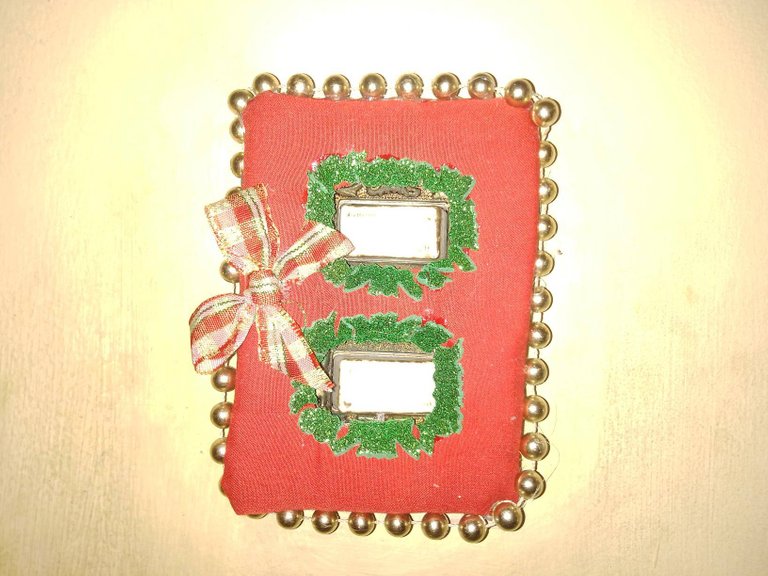 Look how the switches and sockets changed, did you like it? Cheer up!

Otras de mis publicaciones/Other of my publications

Las fotos son de mi propiedad tomadas con mi celular Blu Advance L4 A350a Dual Sim Quad Core
The photos are my property taken with my Blu Advance L4 A350a Dual Sim Quad Core cell phone
CONTENIDO 100% ORIGINAL
100% ORIGINAL CONTENT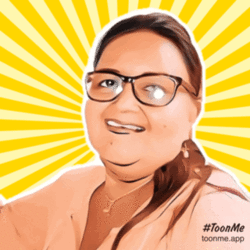 Los gif fueron creados por el programa ToonMe.app y EzGifMaker
The gifs were created by the ToonMe.app program and EzGifMaker