Saludos amigos de hive e insectos de mundo hoy les cuento que salí como de costumbre a mi trabajo a eso de las 8.pm ya que trabajo en una distribuidora de ventas de respuestos ,como me toca realizar el aseo del pasillo y el sitio de ventas posee un piso rústico y suele atrae todo tipo de insectos.
Greetings friends of hive and insects of the world today I tell you that I left as usual to my work at about 8.pm since I work in a distributor of sales of spare parts, as I have to do the cleaning of the aisle and the sales site has a rustic floor and usually attracts all kinds of insects.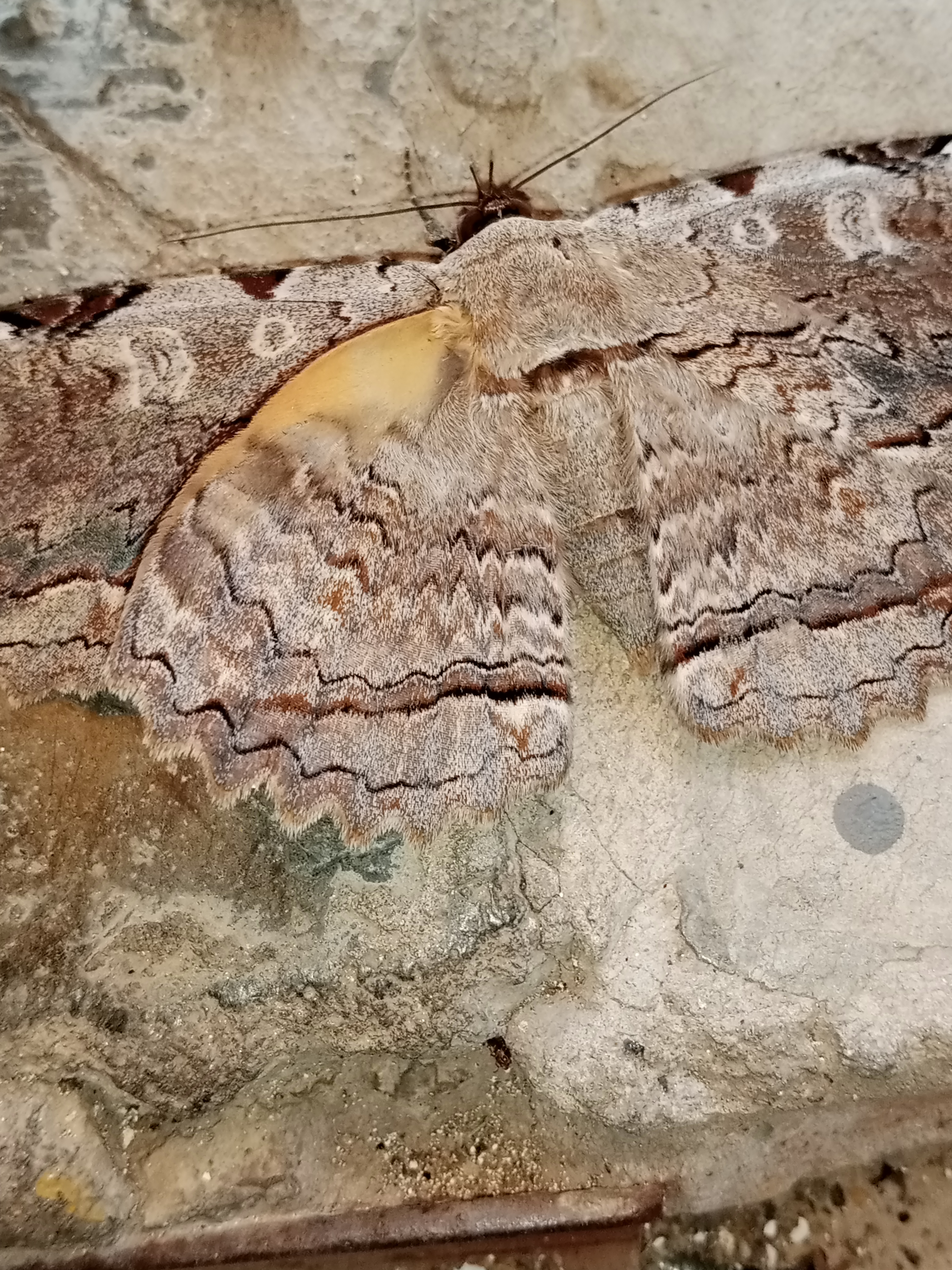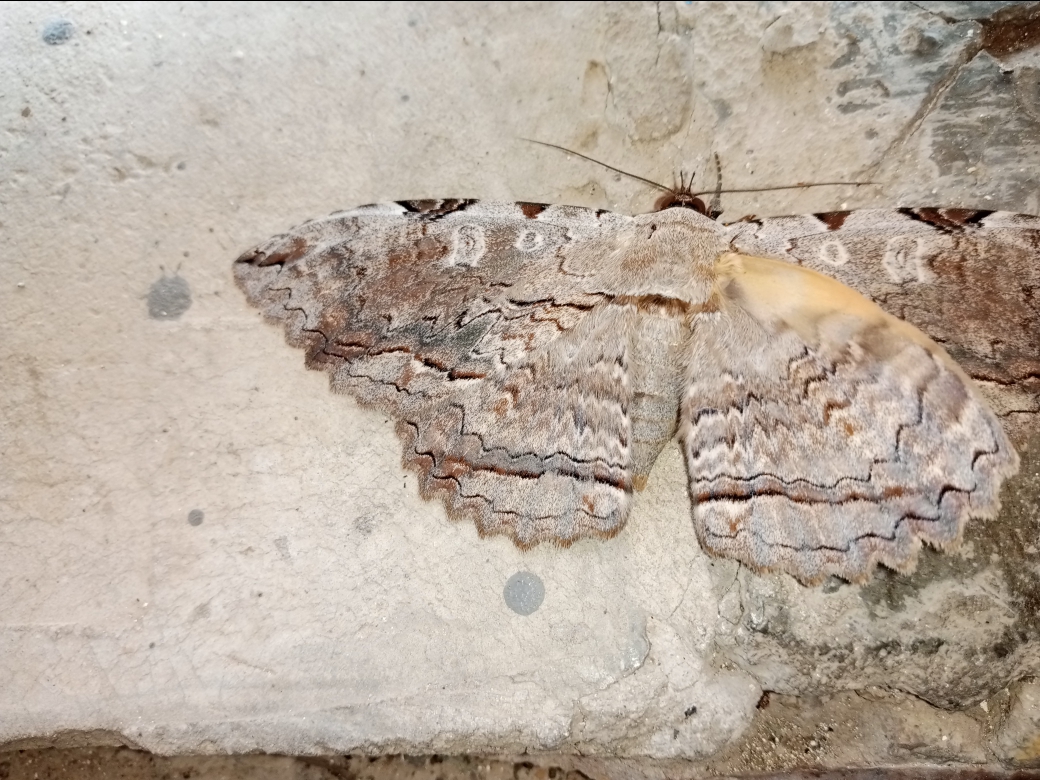 Así que salí más temprano al trabajo como de costumbre y les cuento qué me sucedió algo inesperado al llegar a la distribuidora qué mientras realizaba la limpieza me tope con esta polilla que se encontraba en una orilla del piso bien camuflajeada que se confundía con el cemento así que antes de comenzar a realizar mi trabajo decí tomar esta foto que hoy les comparto.
So I went out early to work as usual and I tell you that something unexpected happened to me when I arrived at the distributor that while I was cleaning I came across this moth that was on the edge of the floor well camouflaged that was confused with the cement so before starting my work I decided to take this picture that I share with you today.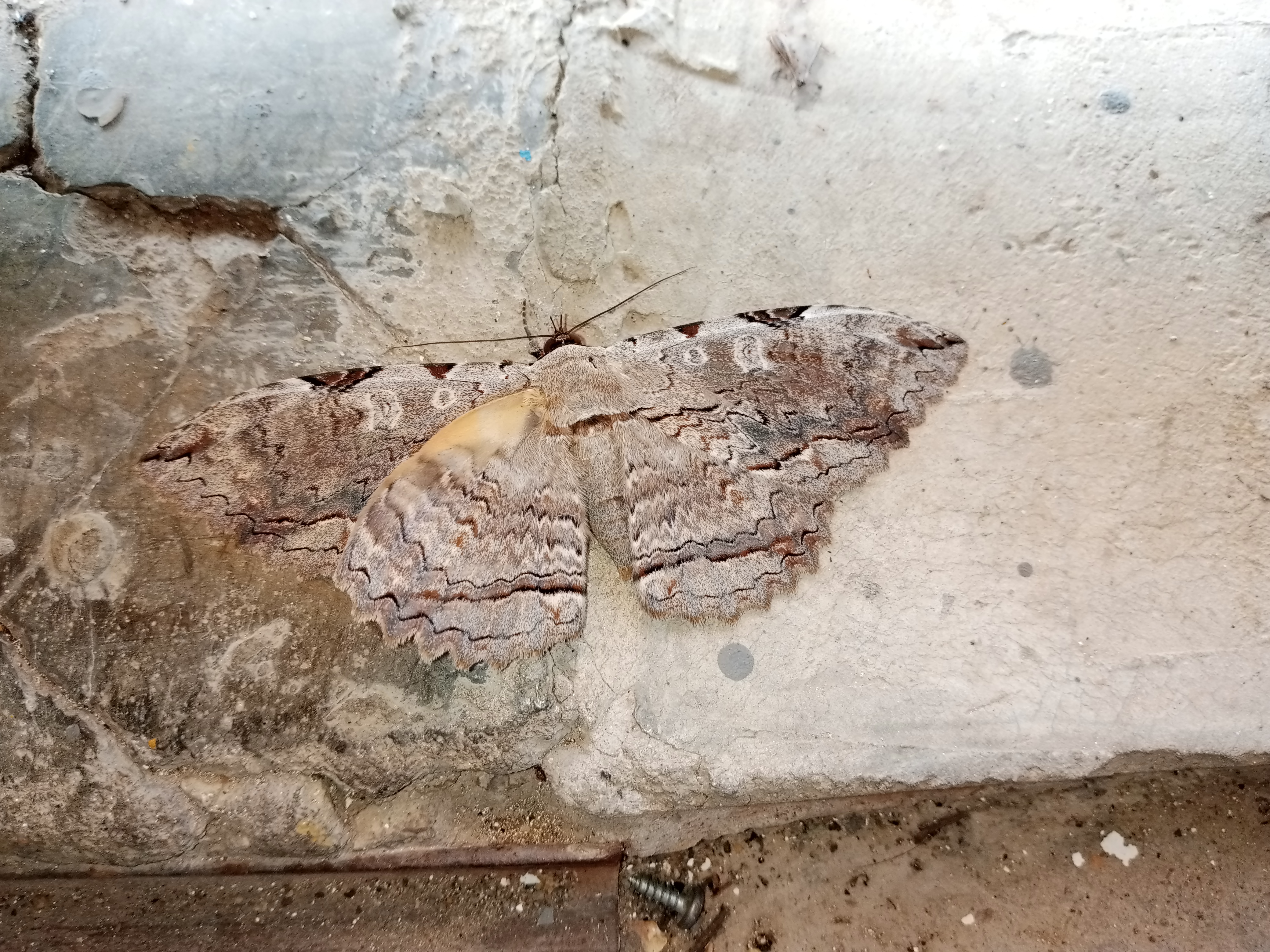 Es increíble ver qué a simple vista esta polilla pareciera ser parte del piso de la oficina que si no pasó mi cepillo en es momento jamás pensaría que era una mariposa de ese tamaño, no solo se puede camuflajear en piso sino también en las hojas secas, la corteza de los árboles secos .
It is incredible to see that at first glance this moth seems to be part of the office floor that if it did not pass my brush at that time I would never think it was a butterfly of that size, not only can camouflage on the floor but also in the dry leaves, the bark of dry trees.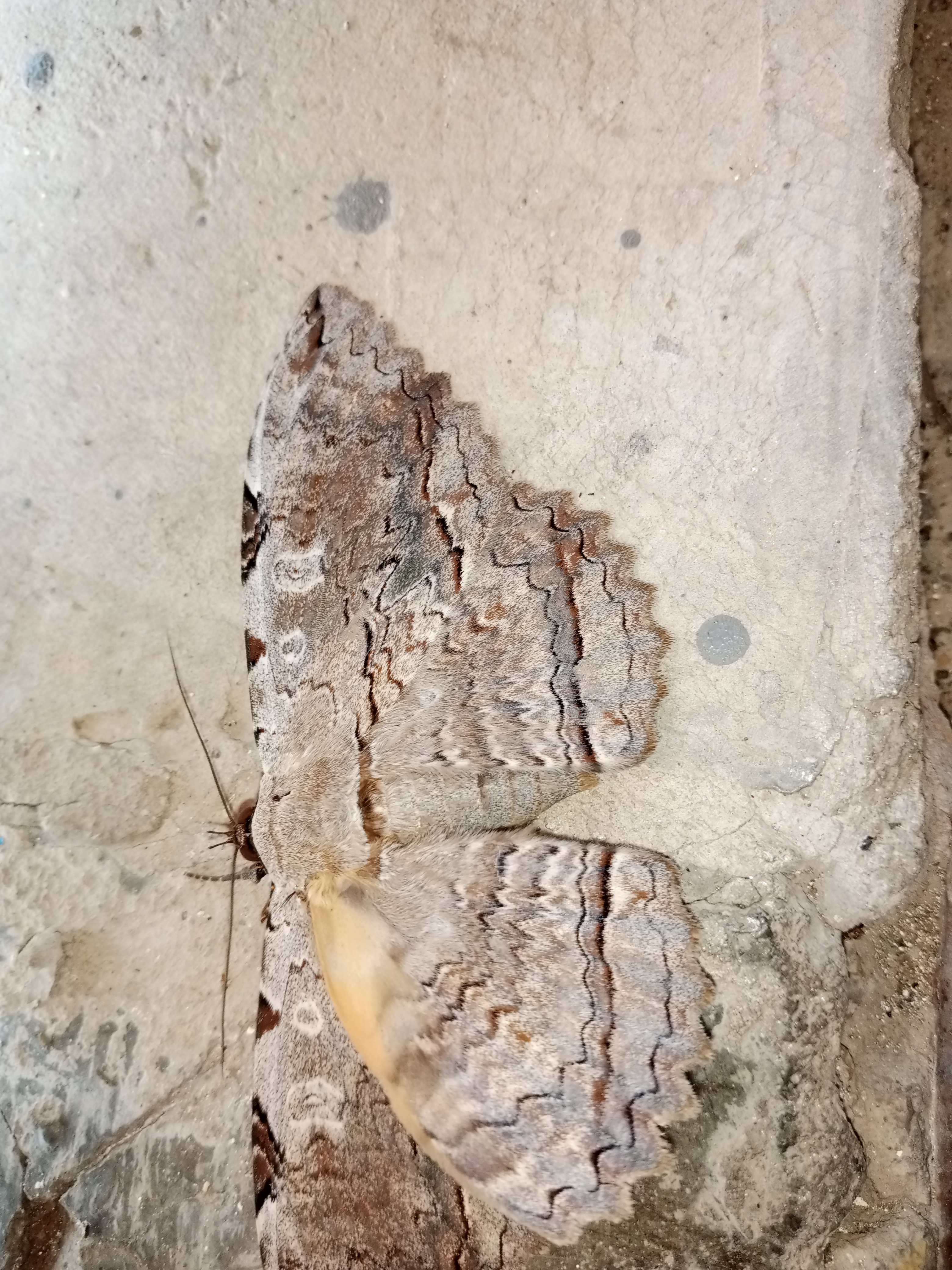 Uno de mis compañeros de trabajo me comentó que en el campo era muy común ver este tipo de polilla en los troncos de los árboles secos y que esta polilla su camuflaje era una especie de ventaja que tenían ella porq así sus depredadores no la veían y no eran comida por su enemigos.
One of my coworkers told me that in the countryside it was very common to see this type of moth in the trunks of dry trees and that this moth's camouflage was a kind of advantage it had because its predators did not see it and were not eaten by its enemies.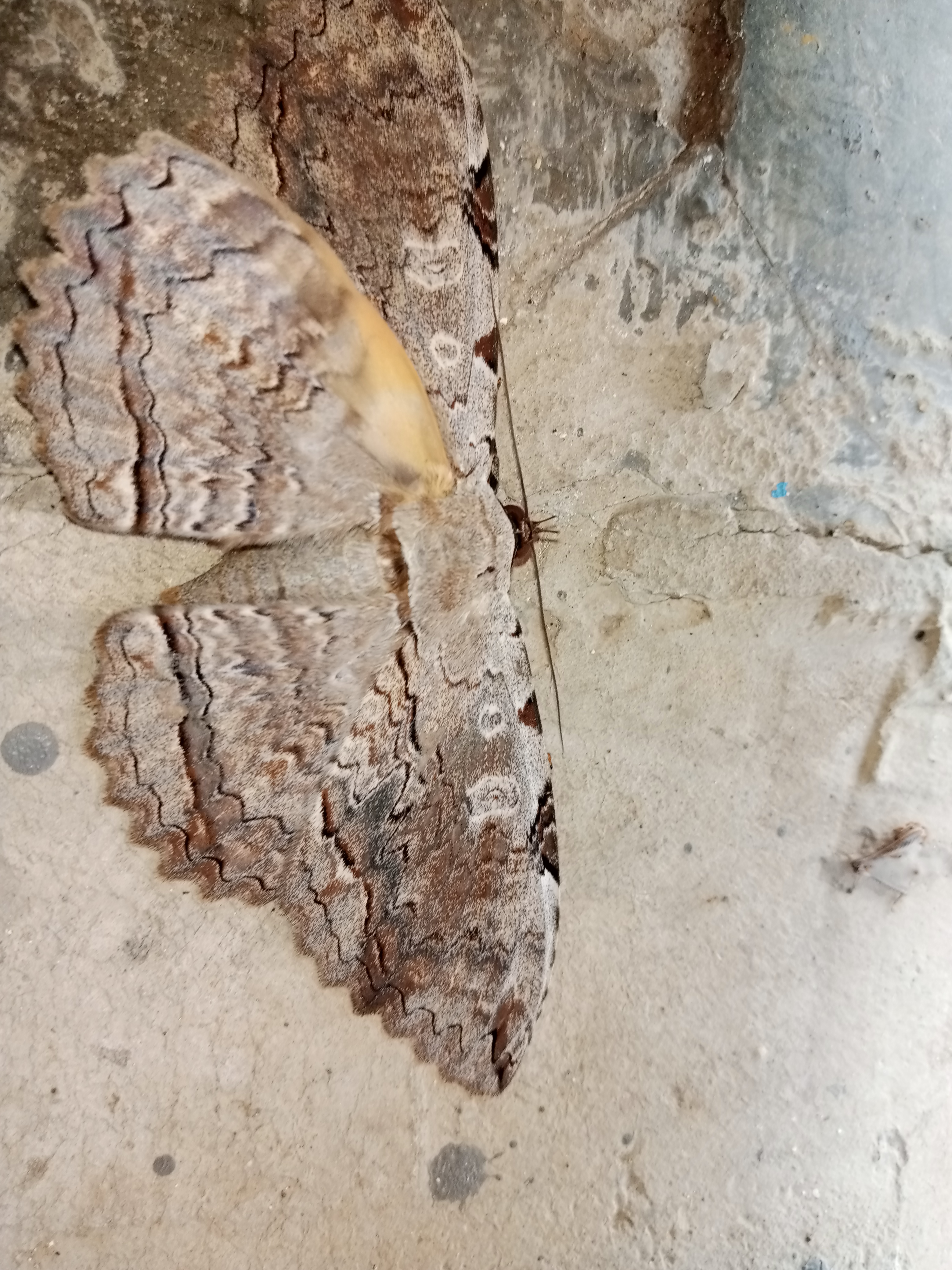 El nombre científico de está polilla es Thysania agrippina y se encuentran en México, América Central y la parte norte de América del Sur Es una especie muy escurridiza Sus alas son generalmente de color blanco cremoso, pero también pueden ser de color marrón claro. Las líneas negras y marrones zigzaguean a lo largo de las largas alas de la polilla, dándole un patrón bastante regular. Sus colores y patrones ayudan a la polilla bruja blanca a mezclarse con los árboles en su entorno tropical huyendo así de su enemigo principal como lo son los murciélago y los depredadores de la noche.
The scientific name of this moth is Thysania agrippina and it is found in Mexico, Central America and the northern part of South America. It is a very elusive species. Black and brown lines zigzag along the moth's long wings, giving it a fairly regular pattern. Its colors and patterns help the white witch moth blend in with the trees in its tropical environment, thus fleeing from its main enemy such as bats and nighttime predators.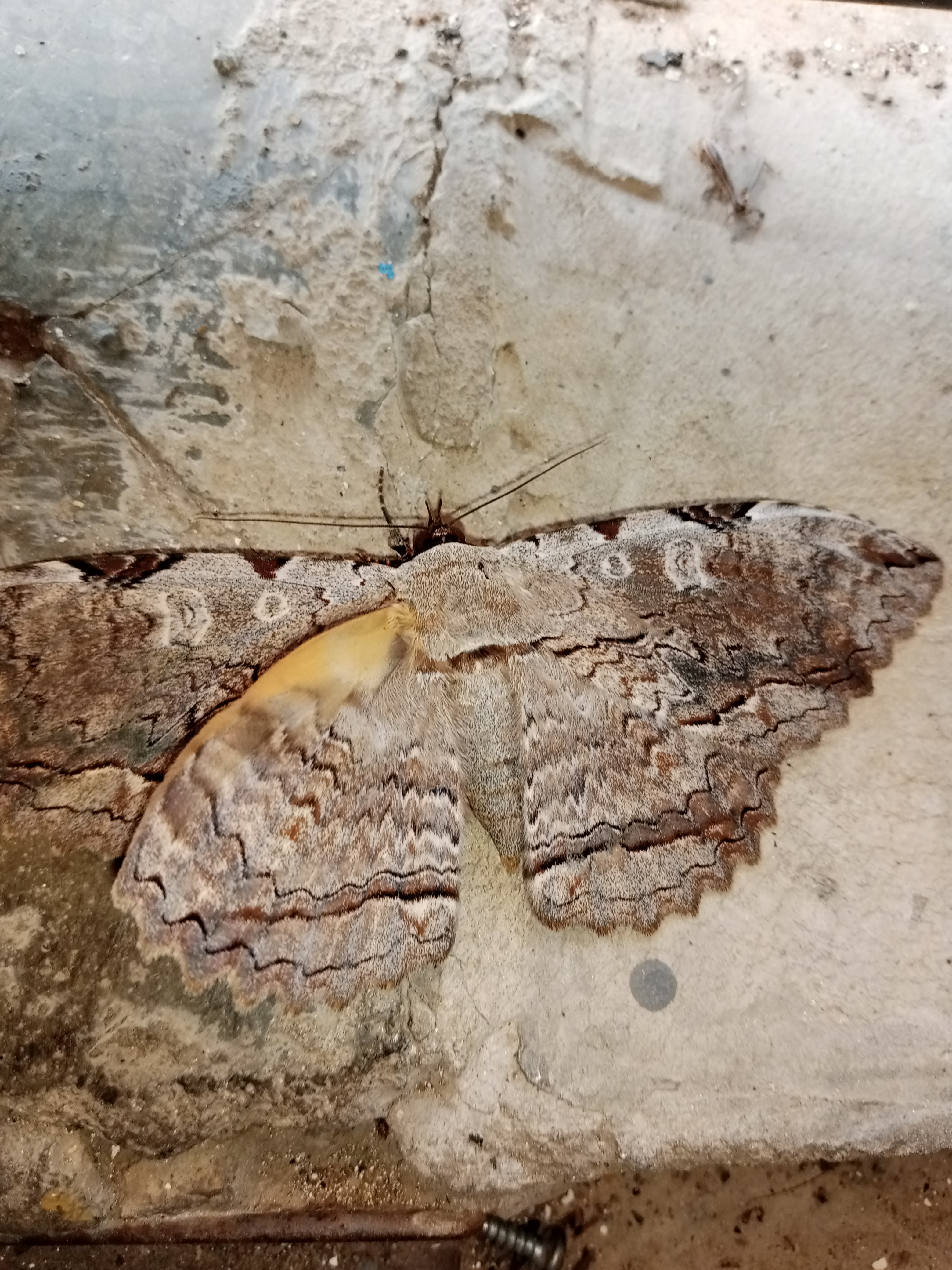 @mellys



Ubicacion los llanos centrales de Venezuela
Location the central plains of Venezuela.
<The photos are of my authorship taken with my phone
Infinix hot 11