HI EVERYONE specially hive gamers and Dcity.io players how are you..
Yesterday I posted about dcity.io and start campaign for new president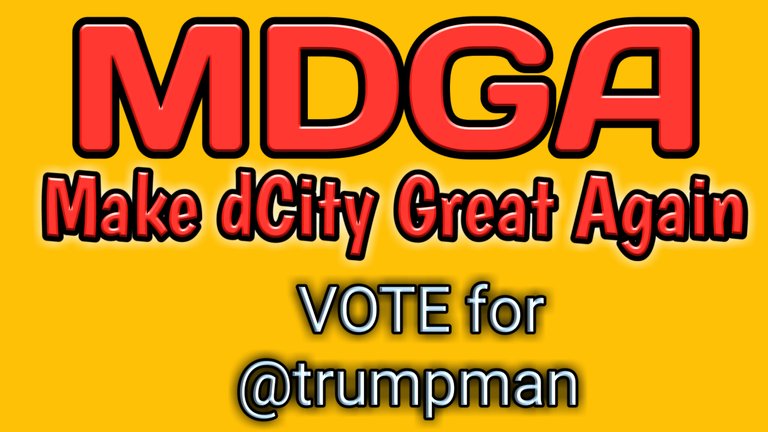 My campaign is going good and every response me very wel
Spacially thanks
@trumpman
to register for presidential candidate
He start here here many peoples play dcity but many don't know how to VOTE for president.
Here Iam going to show how to find your president
When he was On 5th number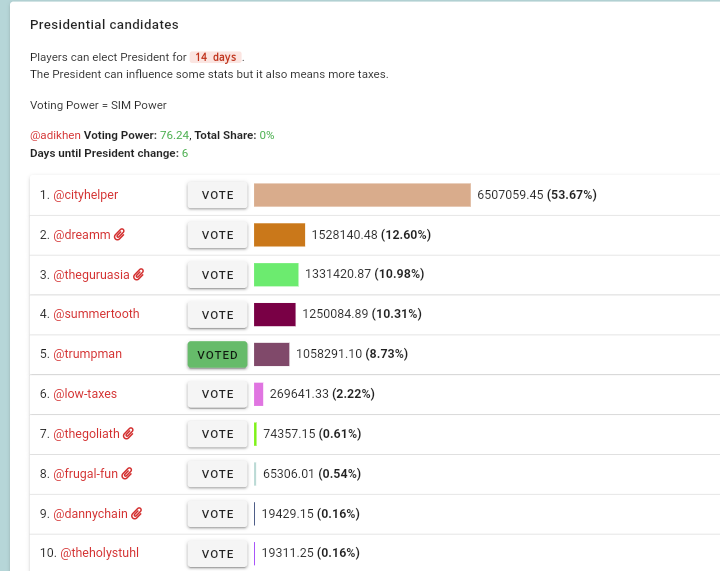 why i voted to trumpman
Yesterday in dicord New president promise to us he will set Zero taxxx like nothing and his goal is all payer come to play this game they enjoy and buy more cards to boost his game.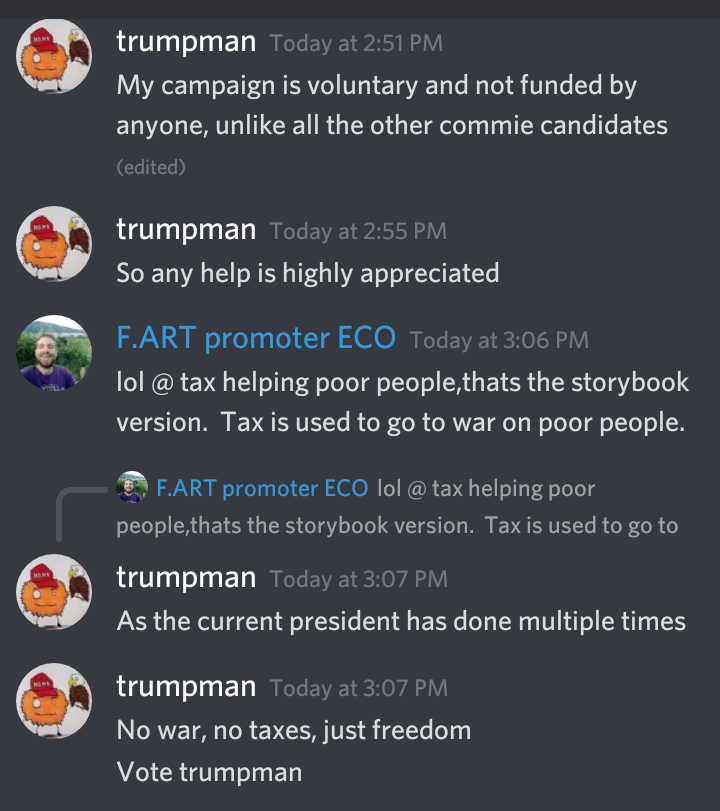 @trumpman is also very active and strong mameber of @leofinance community he is also have big experience in finance. So we can trust. He have many other strong players as advisors
@dalz @onealfa @taskmaster4450
Remember One thing
He is not doing for himself he want to end socialism and he want to make it more fun able.
congrats you are on Fire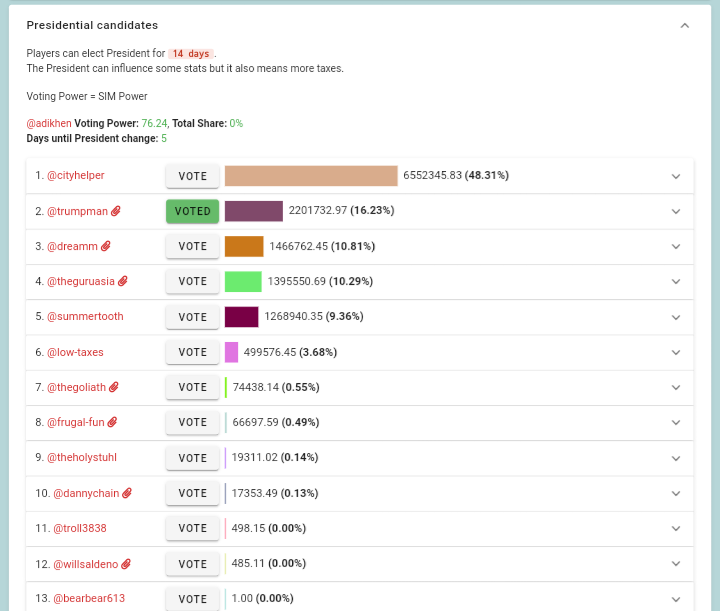 One more thing to remember your VOTE is important for end the socialism
How to vote for presidential candidate
Go to the task bar on @dcity you can find there Government.

When you click You will see is
presidential candidate

Feel free to VOTE @trumpman for end the unnecessary taxs and stupidity that's doing dreamm
Share your thoughts with us
Once again thanks
@jarvie @steemcity @bozz @r1s2g3 @pixelfan @hermes.apocrypha @abrockman @get-rich @johannesboldt @drillith @emsonic @kishan006 @invest2learn @weirdestwolf
Bring on second number
We love trumpman to end the socialism