A sketch of a new art. Small sketch drawing process. Usually I used to send you a finished sketch, but this time I photographed the process on time, I did not forget as usual.
Taking a photo of the drawing process is a little difficult, it is distracting, confusing. But I try to do at least a little bit of the drawing process.
To create a sketch, I needed a thick sheet, a simple pencil and an eraser.
I draw art for a postcard. This art has a bit of black humor. The art reads "I would love to finish you off." But all this, of course, with love =)
Эскиз нового арта. Небольшой процесс рисования эскиза. Обычно я вам привыкла отправлять готовый эскиз, но в этот раз вовремя сфотографировала процесс, не забыла как обычно.
Делать фото процесса рисования немного трудно, это отвлекает, сбивает. Но я стараюсь сделать хотя бы немного процесса рисования.
Для создания эскиза мне понадобился плотный лист, простой карандаш и ластик.
Я рисую арт для открытки. Этот арт немного с черным юмором. На арте написано "Я бы с удовольствием тебя прикончила". Но все это конечно с любовью =)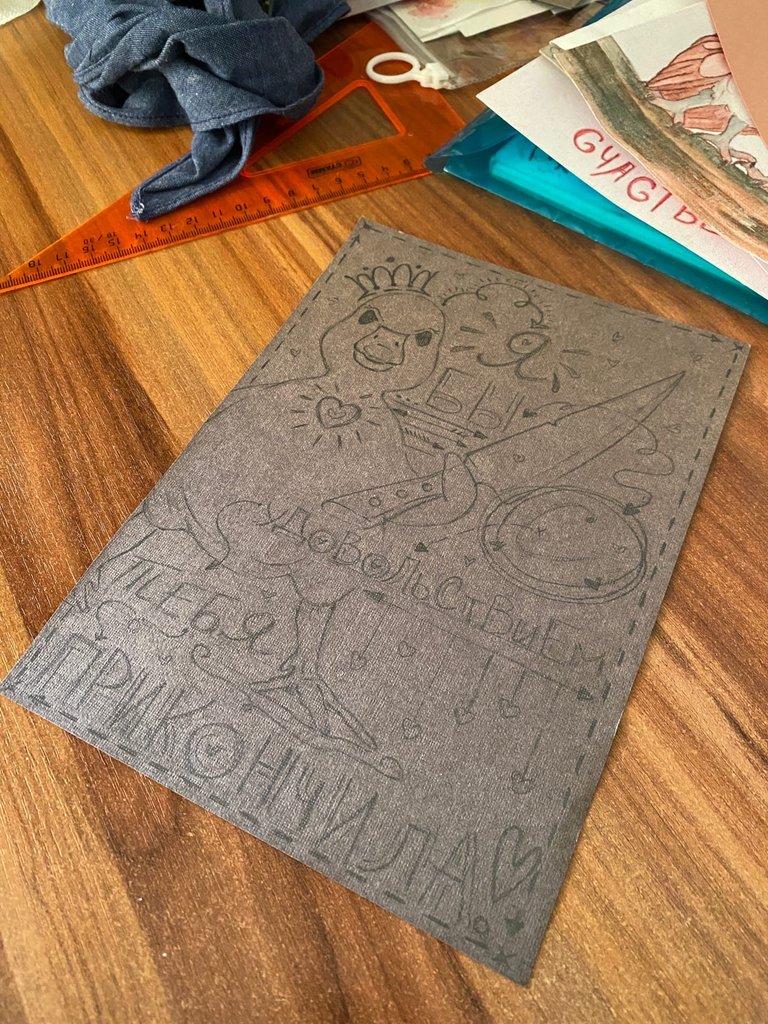 Process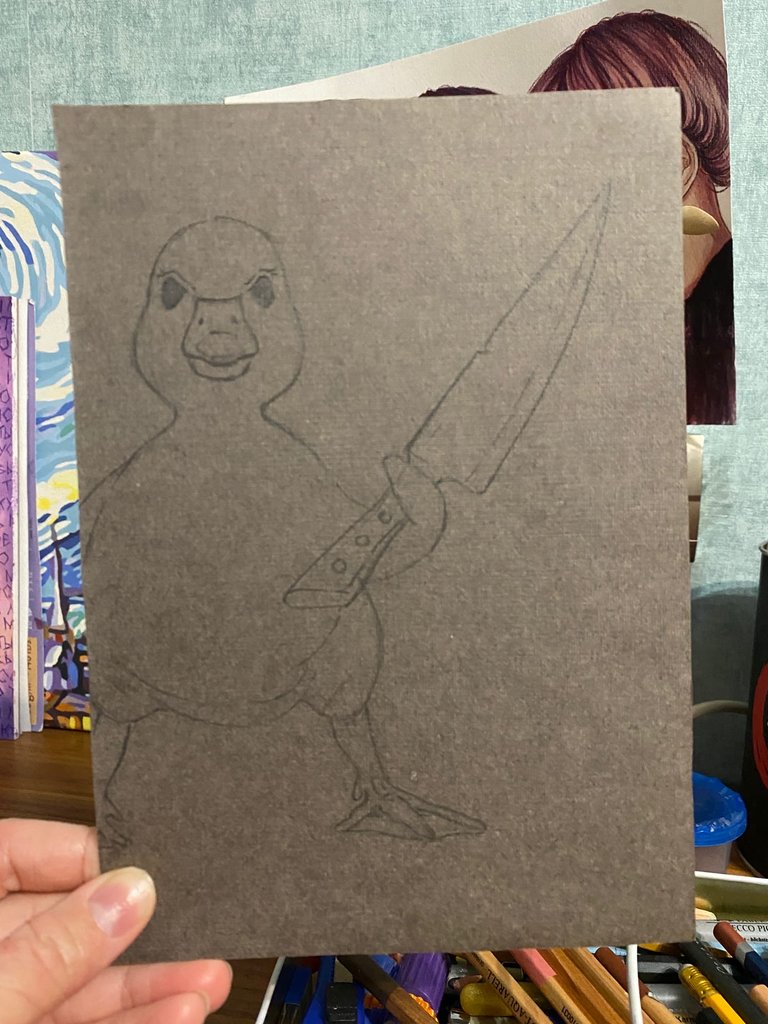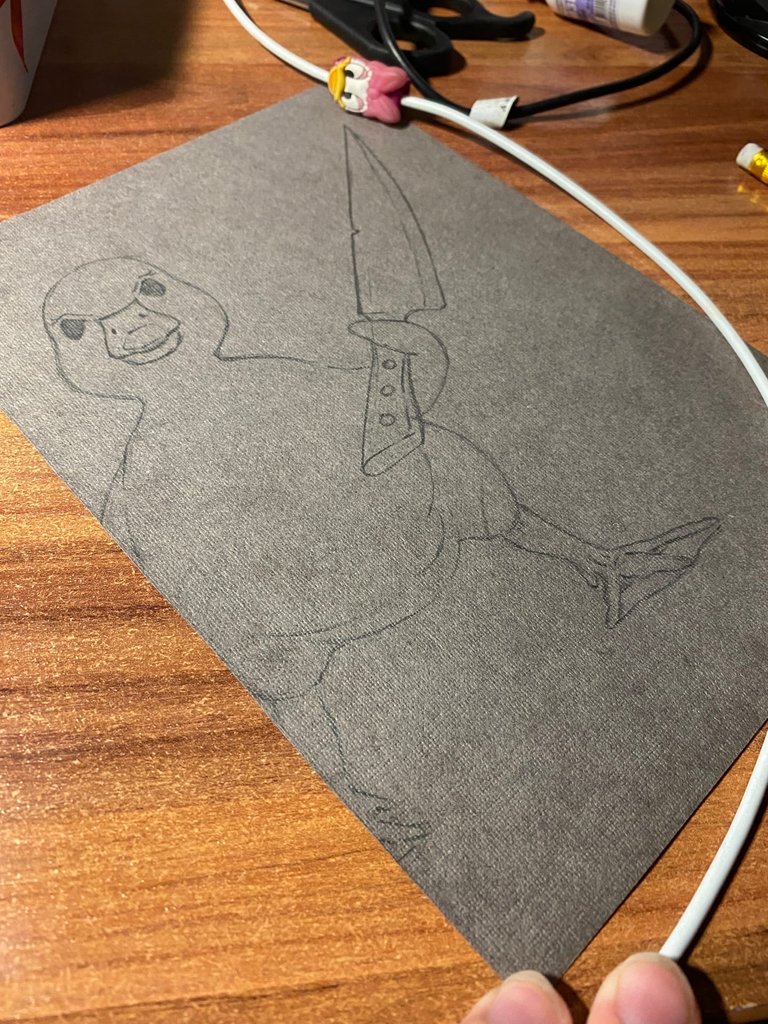 Here the sketch is already ready, I will paint it with colored, watercolor pencils.