Cute pink unicorn. I paint on food.
I paint chocolate figurines.
Going to work at a confectionery factory was a surprise for me too. Previously, I had no experience in painting figures, drawing on food: cakes, gingerbread. And I thought that I might not succeed.
But when I tried, I realized that I could quickly learn to draw on food. It's almost like drawing on a piece of paper, only more responsibility. If you make a mistake in drawing, a piece of paper can be thrown away and started over, but you cannot throw away the cake. So the main thing here is not to make mistakes.
I don't take a lot of pictures of the process, because I don't paint quickly yet, but the paint dries quickly. It is not always possible to ask someone to take a photo.
This time I painted chocolate figurines. It turned out to be a cute unicorn.
For work I need: a chocolate figurine, special paints, brushes.
Милый розовый единорог. Я рисую на еде.
Я расписываю шоколадные фигурки.
Пойти работать на кондитерскую фабрику и для меня было неожиданностью. Раньше у меня не было опыта расписывать фигурки, рисовать на еде: тортах, пряниках. И я думала, что у меня может не получится.
Но когда я попробовала то поняла, что я смогу быстро научится рисовать на еде. Это почти также как рисовать на листе бумаги, только больше ответственности. Листик бумаги, если допустил ошибку в рисовании, можно выбросить и начать заново, но вот торт не выбросишь. Так что здесь главное не допускать ошибки.
Я мало фотографирую процесс, так как еще не рисую быстро, а вот краска сохнет быстро. Не всегда есть возможность попросить кого-то сфотографировать.
В этот раз я расписывала шоколадные фигурки. Получился милый единорог.
Для работы мне нужно: шоколадная фигурка, специальные краски, кисти.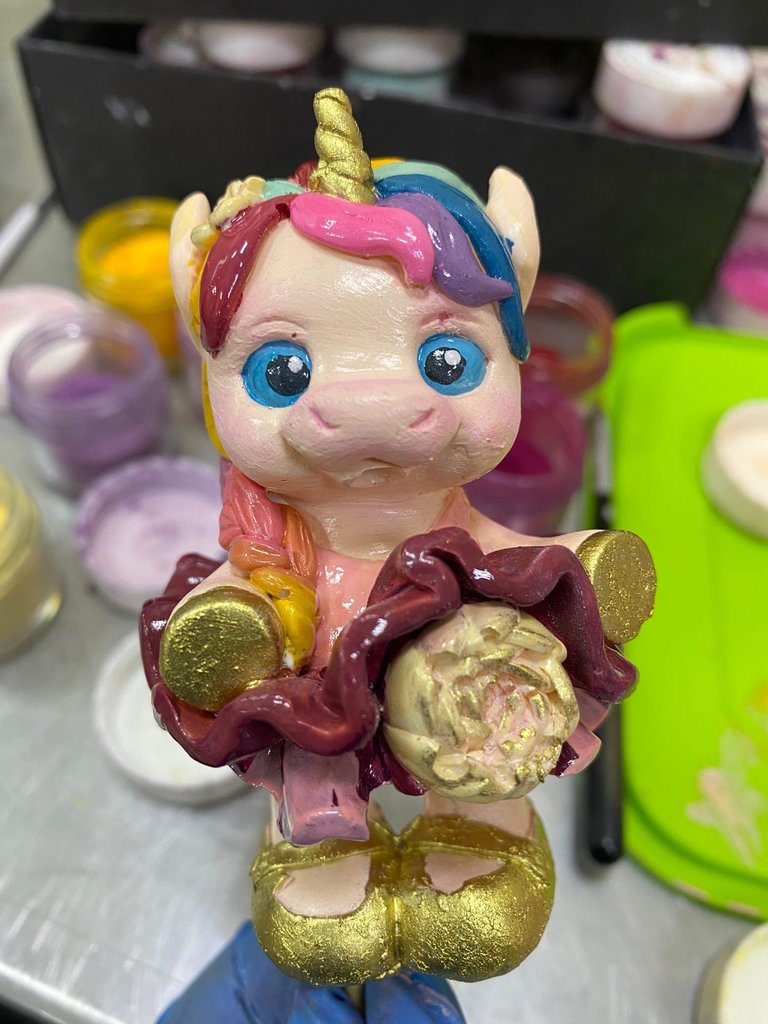 This is what a chocolate figurine looks like, which I haven't painted yet.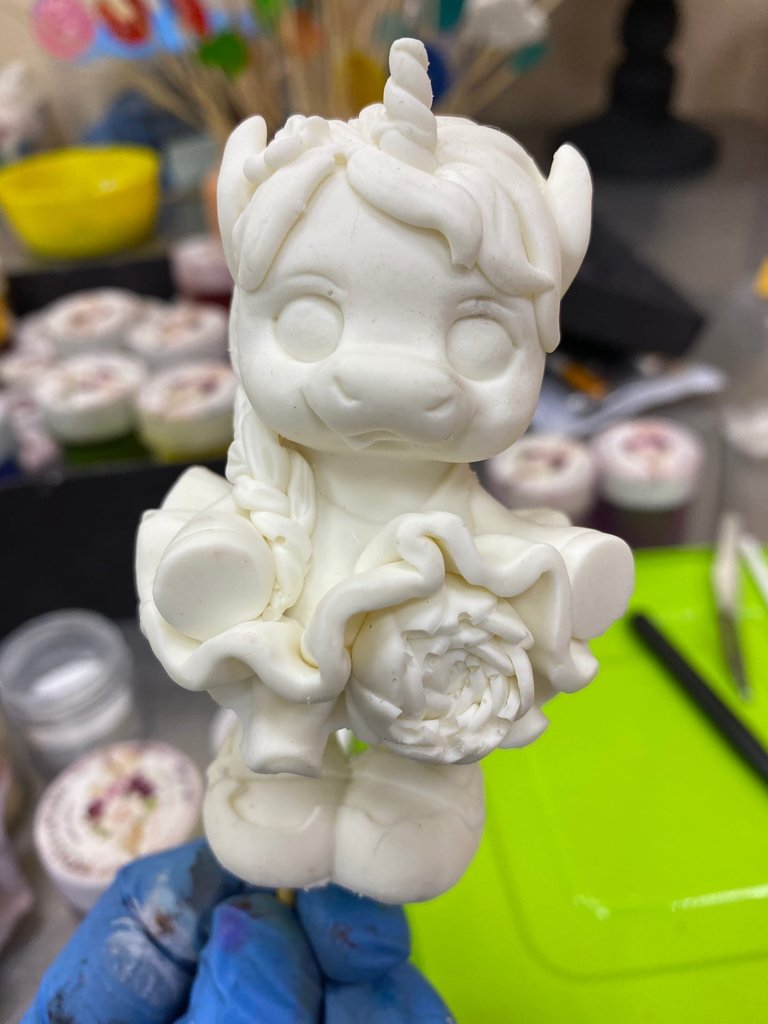 In the background, you can see the jars of the special paint I paint on the food.