Hello dear friends! After moving, I decided to relax a bit and sat down to embroider again. Maybe someone remembers I also know how to embroider.
I like to embroider but there is very little time for this hobby. Creativity for me is also income, I paint portraits, postcards. Now I also draw on food, since I got a job in a pastry shop.
I am embroidering a tiger.
Привет дорогие друзья! После переезда я решила немного расслабится и села вновь вышивать. Может кто помнит я еще и вышивать умею.
Мне нравится вышивать но для этого хобби совсем мало времени. Творчество для меня ведь и заработок, я рисую портреты, открытки. Теперь еще и рисую на еде, так как устроилась в кондитерский магазин.
Я вышиваю тигра.

Big bear) I love big toys. I have a lot of stuffed toys. I even take one with me on my travels. The toy creates home comfort, and I fall asleep easier this way.
Большой мишка) Я люблю большие игрушки. У меня много мягких игрушек. Я даже беру одну с собой в путешествие. Игрушка создает домашний уют, и я так легче засыпаю.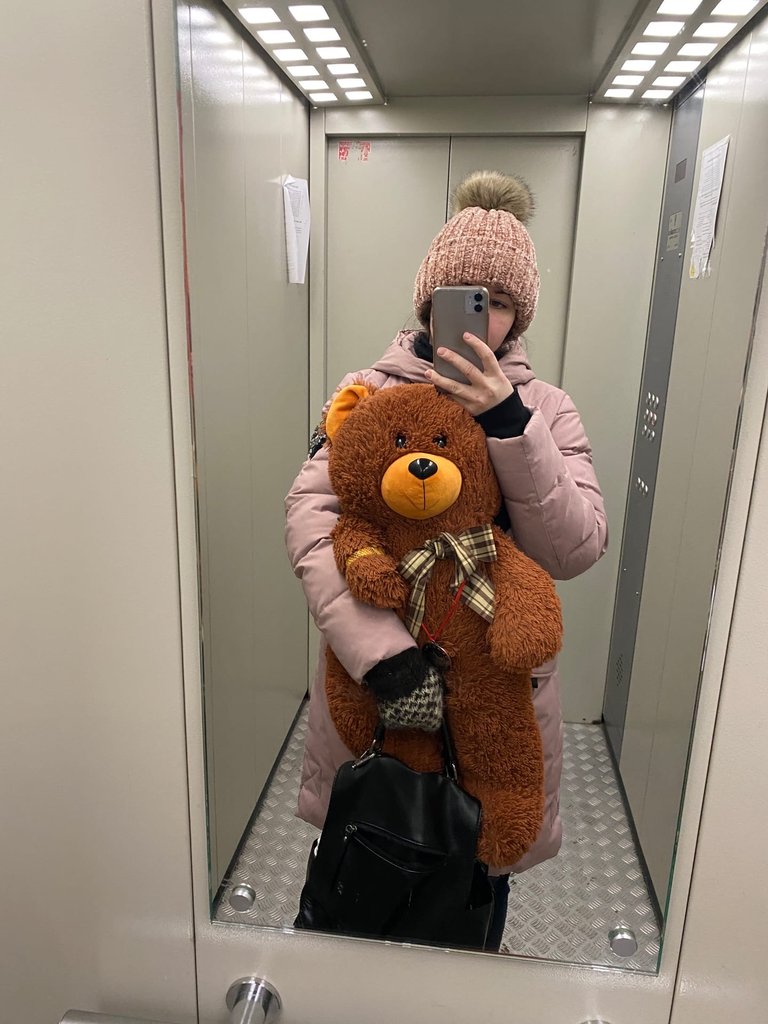 I already have a large collection of ducks at home. I love these cute creatures so much. I drew postcards with ducks, I also have things with a picture of a duck. Once in the store, I liked the duck keychain. I didn't buy it at first, I thought I wouldn't need it. But on the second day I went to this store to buy this duck keychain =).
У меня дома уже большая коллекция уток. Я так люблю этих милых созданий. Я рисовала открытки с утками, еще у меня есть вещи с изображением утки. Один раз в магазине мне понравился брелок с уткой. Я сначала не купила, думала не понадобится. Но на второй день я поехала в этот магазин чтобы купить этот брелок с уткой =)