---
Hola amigos, hoy realice un dibujo de una modelo de pasarela, con la técnica de los bosquejos de lineas y círculos, podemos hacer un dibujo desde cero si tenemos en cuenta realizar un estudio previo en los bosquejos, en este ejemplo es una mujer modelo de pasarela, podemos dar la posición de su cuerpo a través de rayas y círculos, luego vamos dando formas mas simétricas, este tema de bocetos y bosquejos de anatomía humana sera el tema del primer programa de "Arte con Betza" por el discord en la comunidad "Spanish city" el lunes 18 de enero a las 8y 30 pm.
Hello friends, Today I made a drawing of a catwalk model, with the technique of sketches of lines and circles, we can make a drawing from scratch if we consider carrying out a preliminary study on the sketches, in this example it is a woman model of catwalk, we can give the position of your body through stripes and circles, then we are giving more symmetrical shapes, this theme of sketches and sketches of human anatomy will be the theme of the first program "Arte con Betza" by the discord in the community "Spanish city" on Monday, January 18 at 8:30 pm .
---
---
"Modelo de Pasarela " || "Runway mode "
---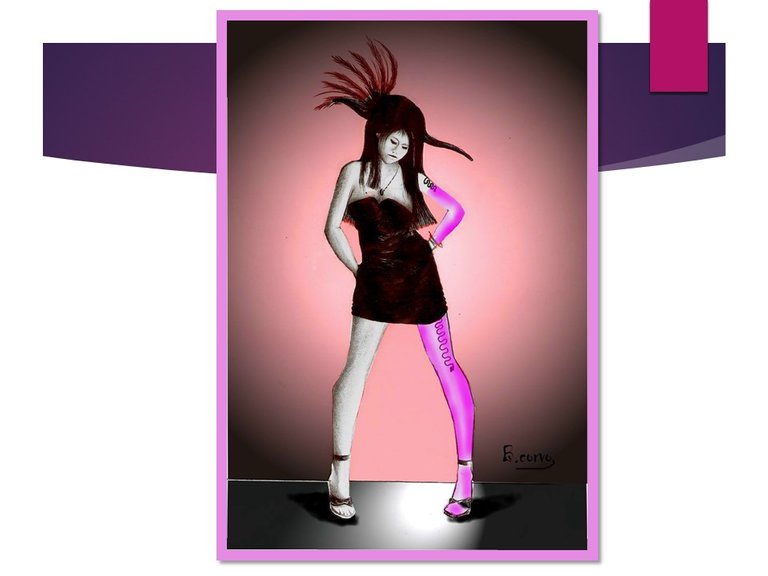 ---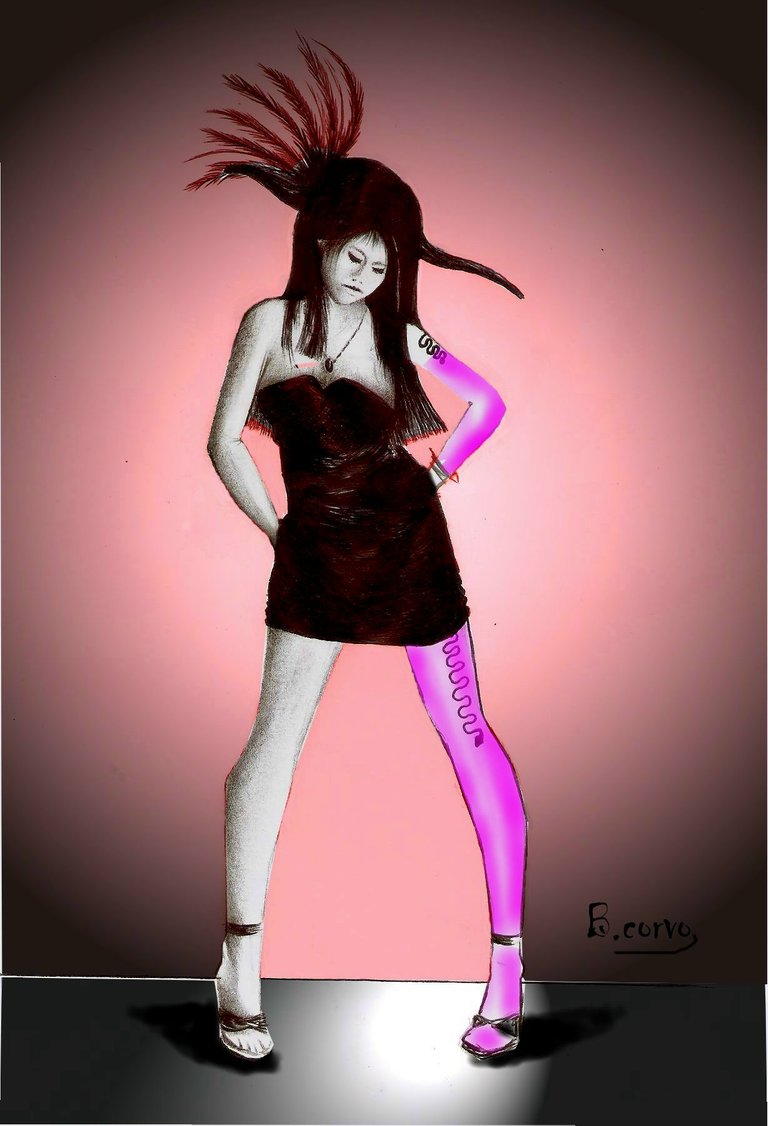 ---
Paso 1 y 2 | Step 1 and 2
---
Realizo el boceto con un bosquejo de lineas y círculos, es importante tener una perspectiva de la posición que vamos a dibujar, aquí te dejare un ejemplo de esta técnica.
I make the sketch with a sketch of lines and circles, it is important to have a perspective of the position that we are going to draw, here I will leave you an example of this technique..
---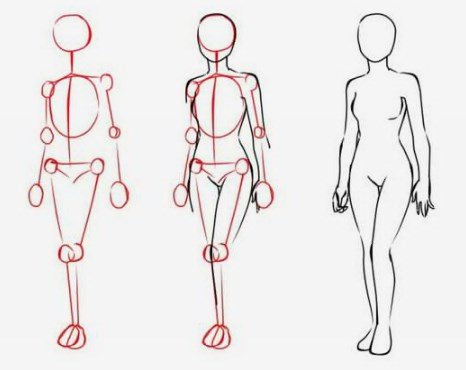 ---
• fuente
---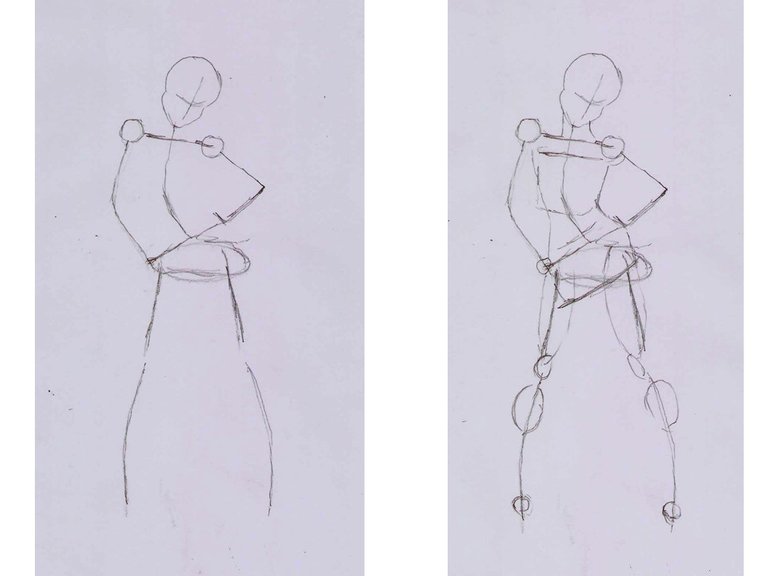 ---

---
Paso 3 || Step 3
---
Trabajar con los bosquejos es sencillo, solo tenemos que ir agregando rayas y círculos para ir dando forma al cuerpo de la modelo, de esta manera vamos creando las simetrías correctas para luego realizar el dibujo.
Working with the sketches is simple, we just have to add stripes and circles to shape the body of the model, in this way we create the correct symmetries and then make the drawing. .
---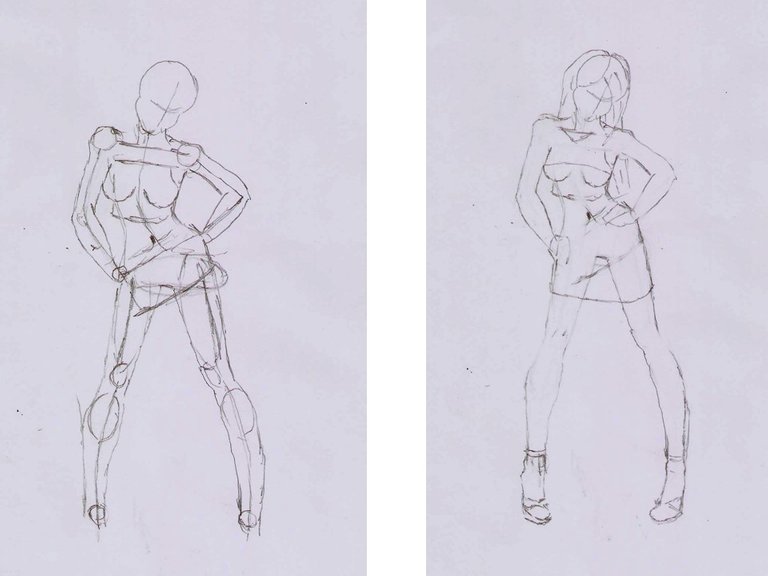 ---
Paso 4 || Step 4
---
En este paso ya tengo el bosquejo del cuerpo y procedo a borrar ciertas lineas y círculos para de esta forma obtener una mejor visión del cuerpo de la modelo.
In this step I already have the sketch of the body and proceed to erase certain lines and circles in order to obtain a better view of the model's body. .
---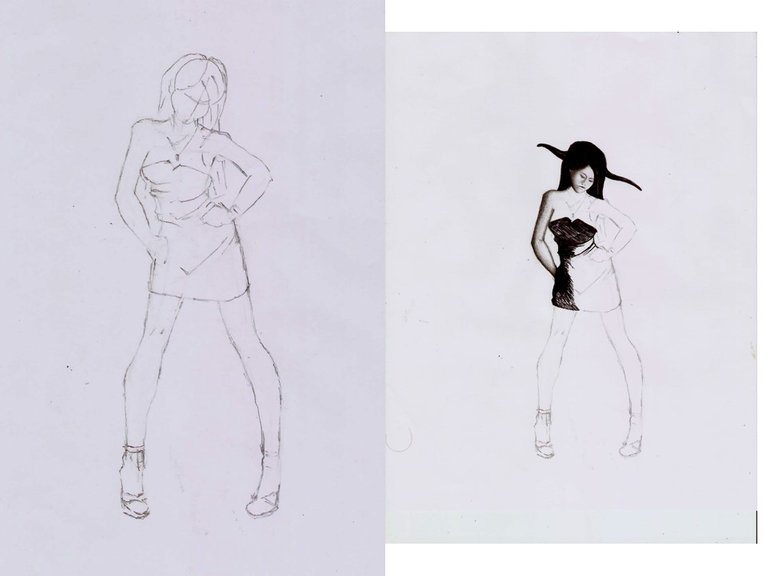 ---
Paso 5 || Step 5
---
En este paso trabajo con el bolígrafo negro y los colores en arte digital, para darle un aspecto novedoso a mi modelo de pasarela.
In this step I work with the black pen and the colors in digital art, to give a new look to my runway model. .
---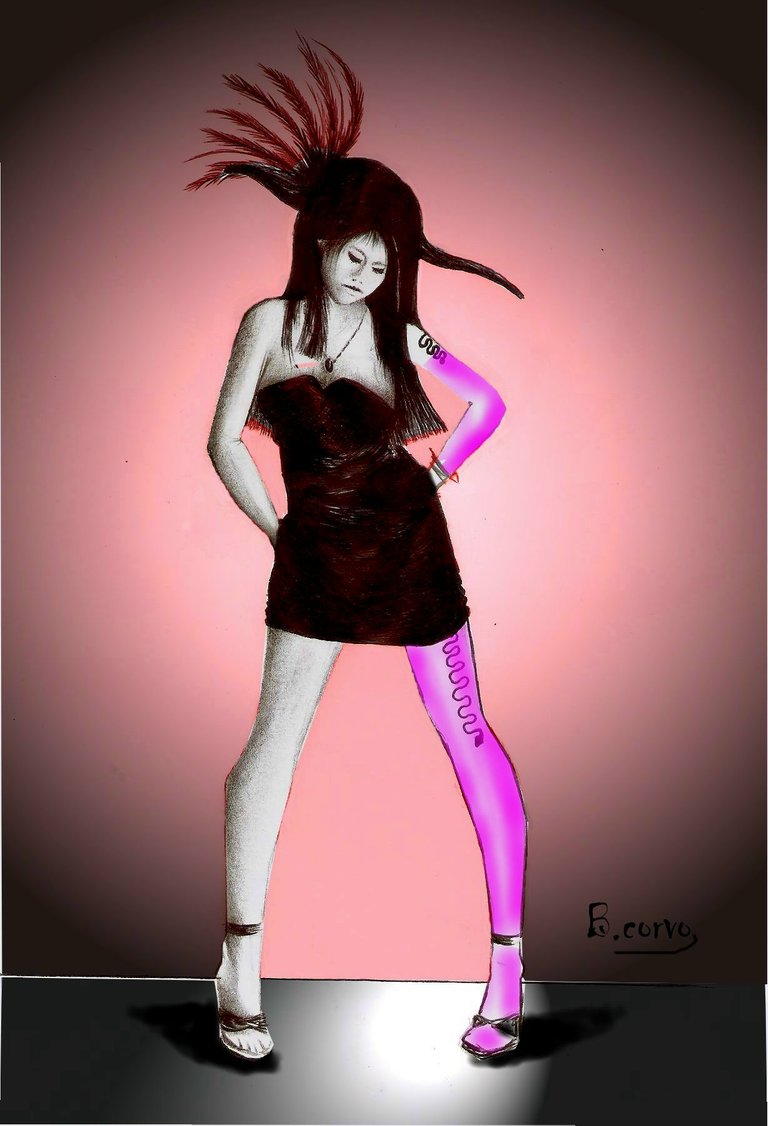 ---
Presentación || Presentation
---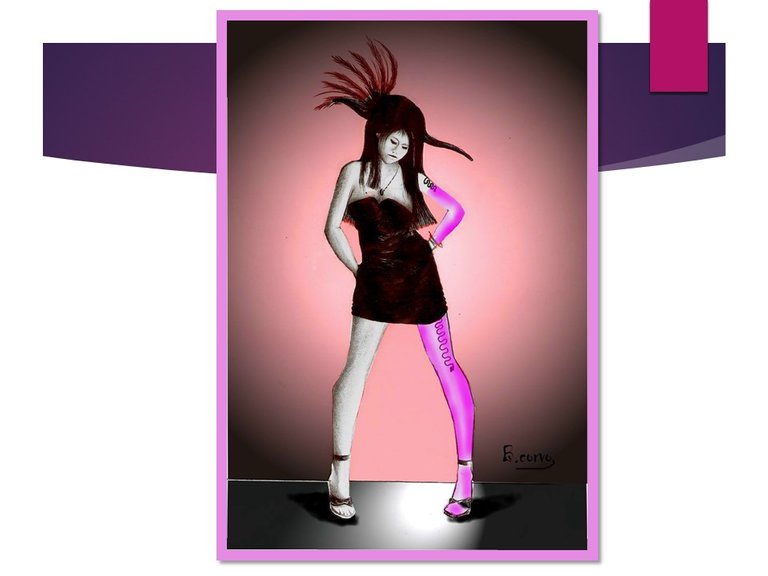 ---
---
---

---
Gracias amigos por su dedicar su tiempo a este contenido su comentario sera muy bien recibido y respondido.
Thank you friends for your dedicating your time to this content, your comment will be very well received and responded to.
---
---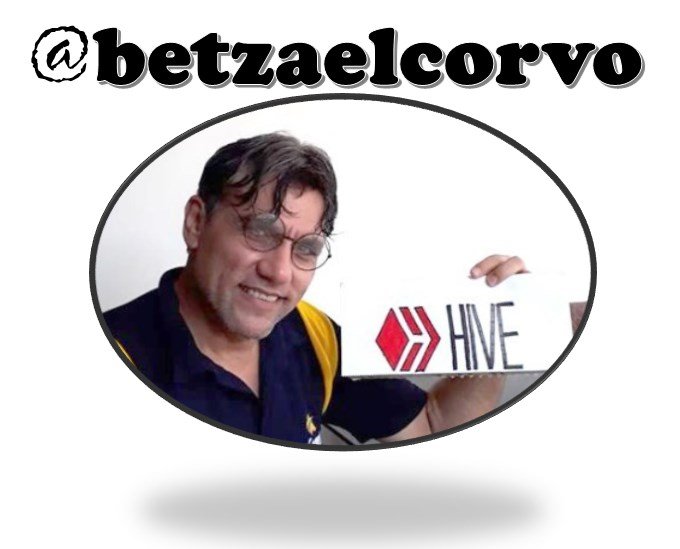 ---