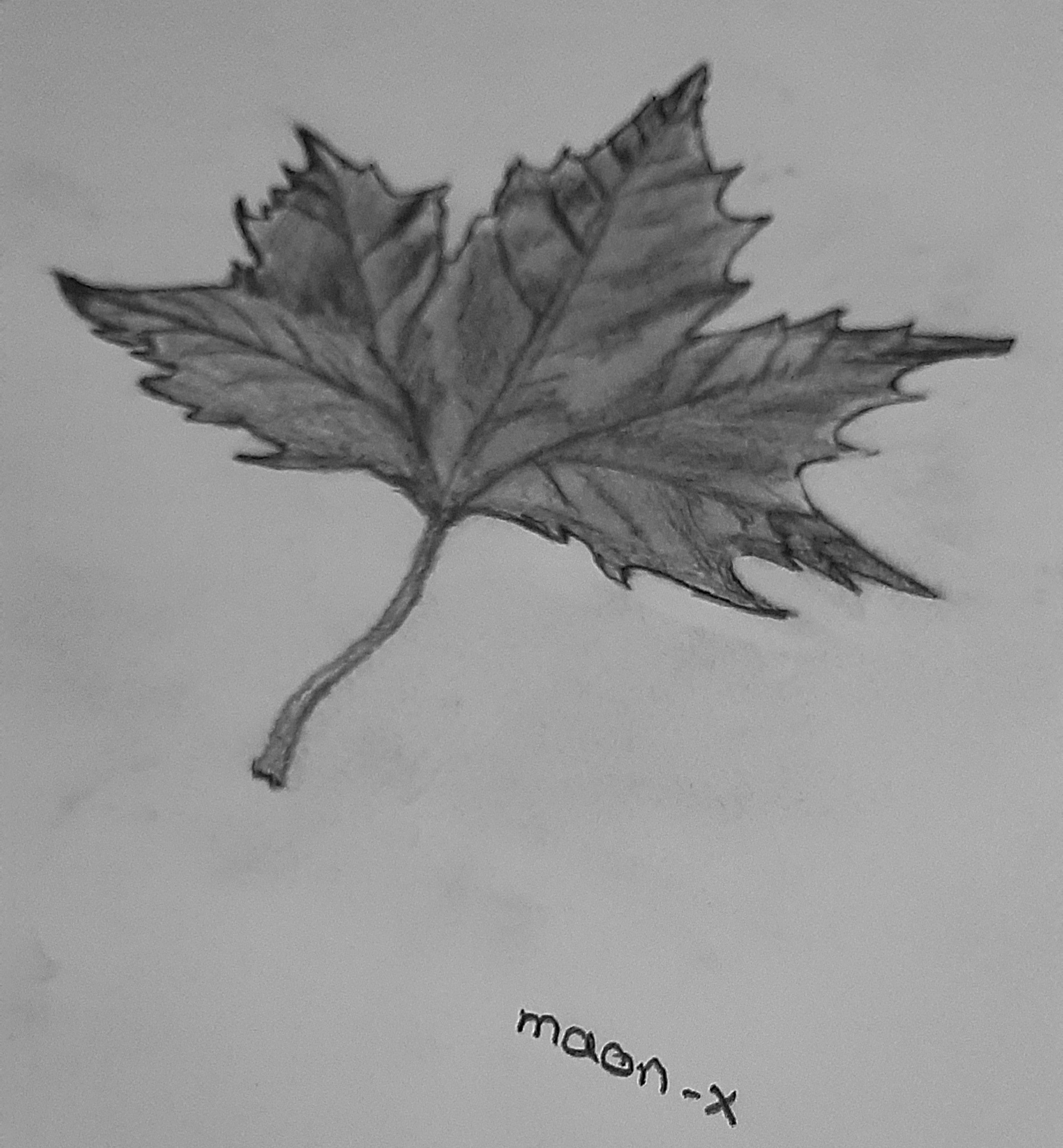 Hello Friends,
Today I took a break from my black notebook drawings and tried to draw a leaf on white paper. This leaf may belong to a maple tree. It can also be grape leaves. These two leaves are very similar. There is a grape tree in our garden. We collect the grape leaves and cook stuffed food. In autumn, leaves fall off every day. My wife and I have to sweep the leaves every day :)
I did the drawing with a pencil on white paper. I also used charcoal pencil for the shading. I hope you will like it.
Drawing Stages: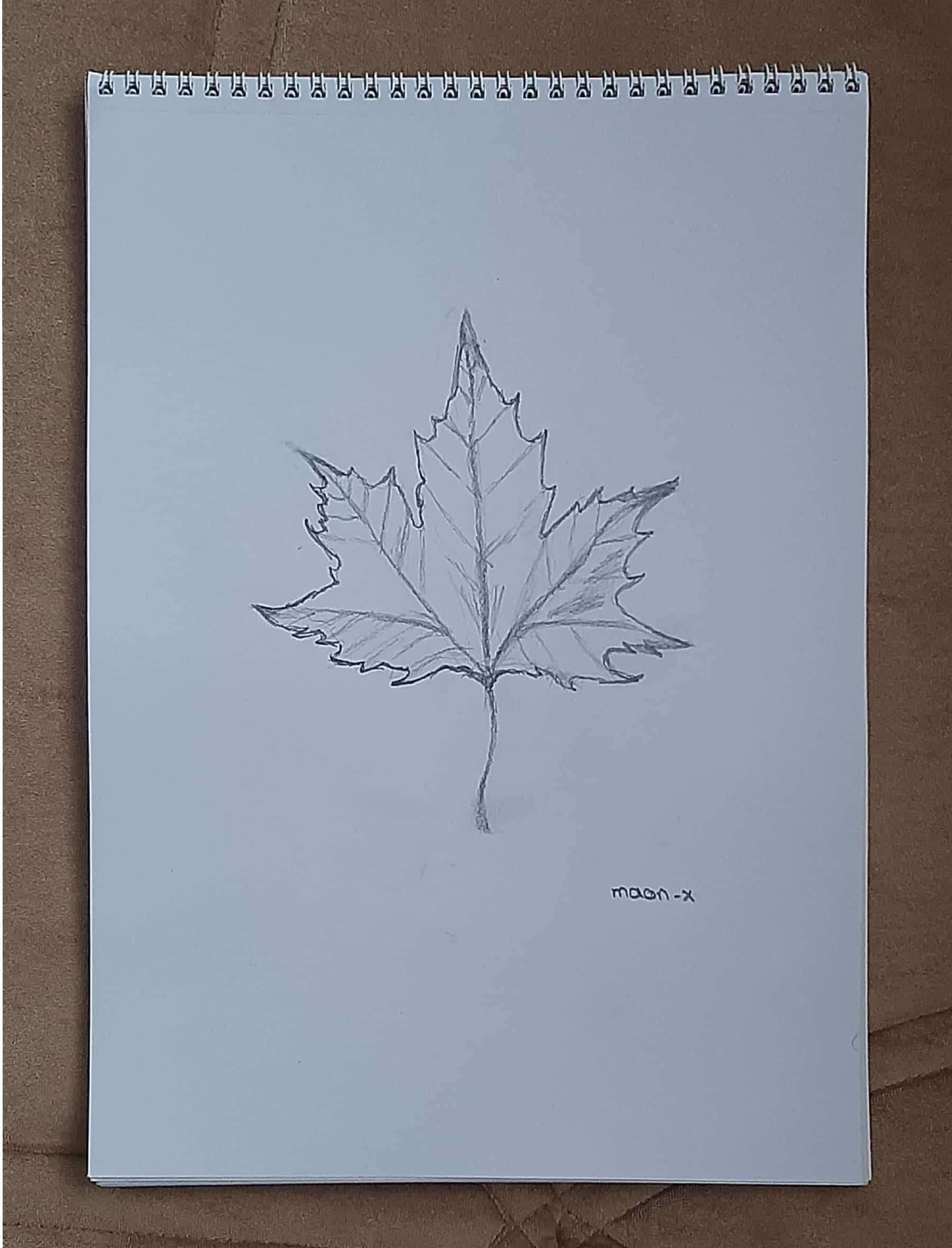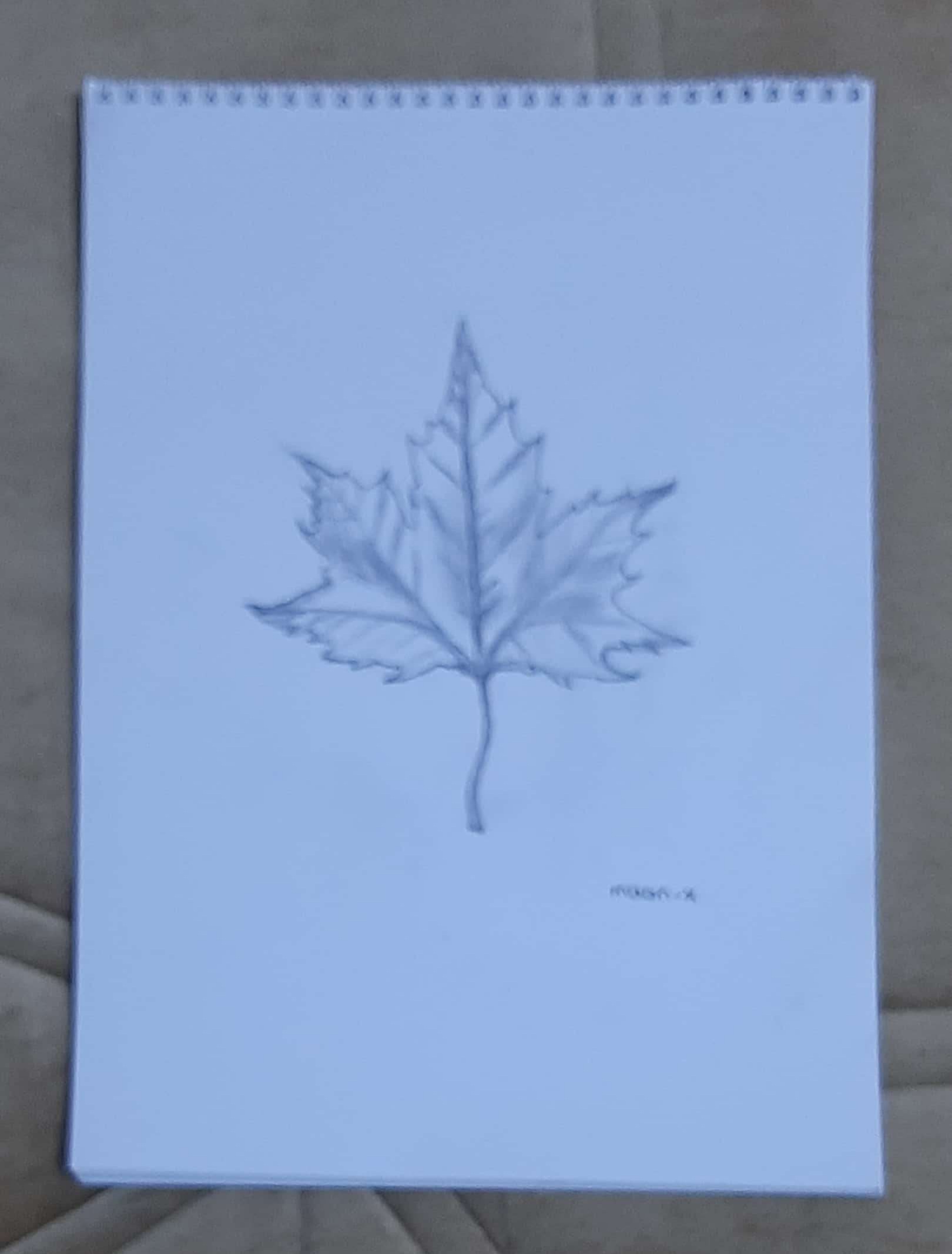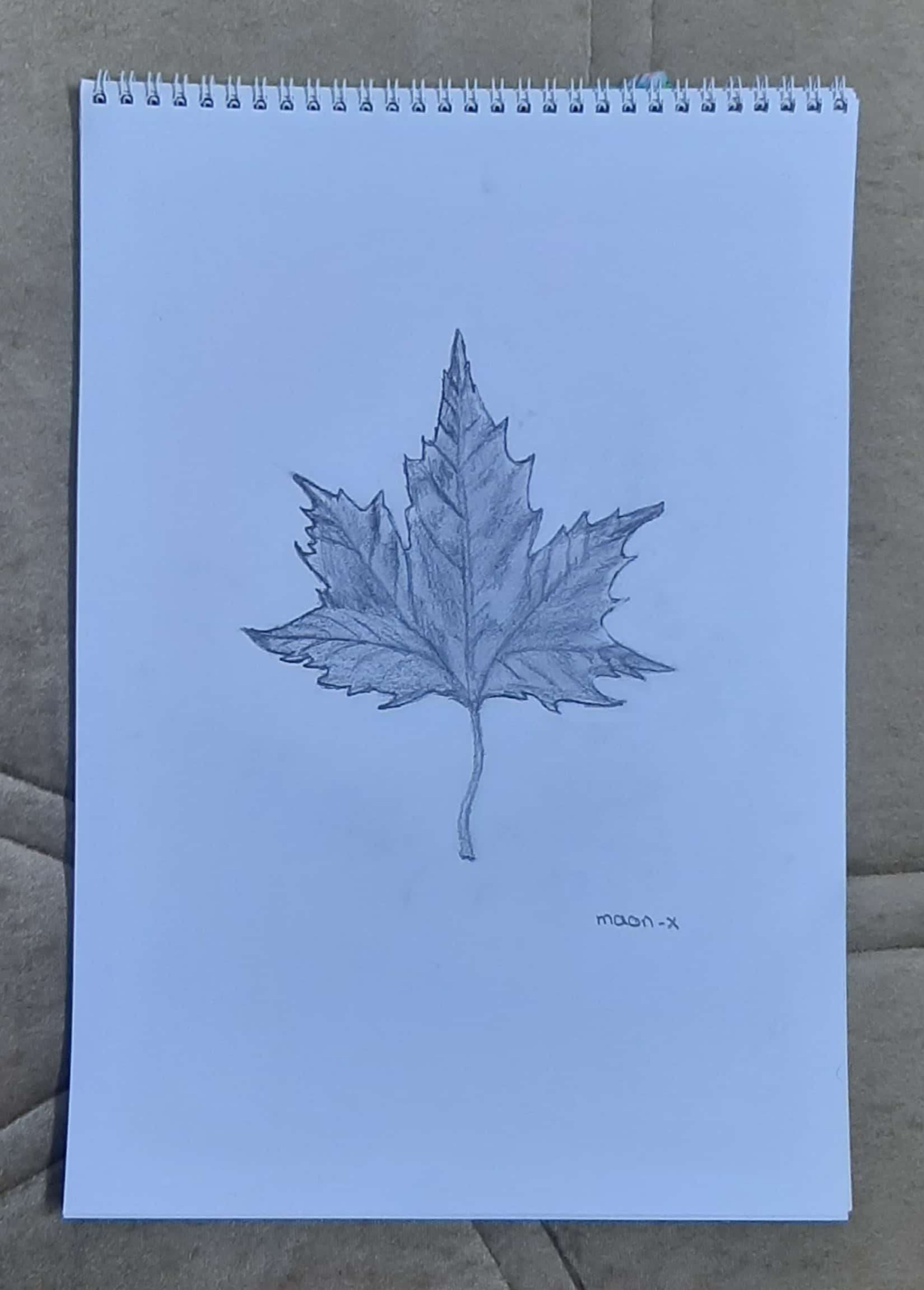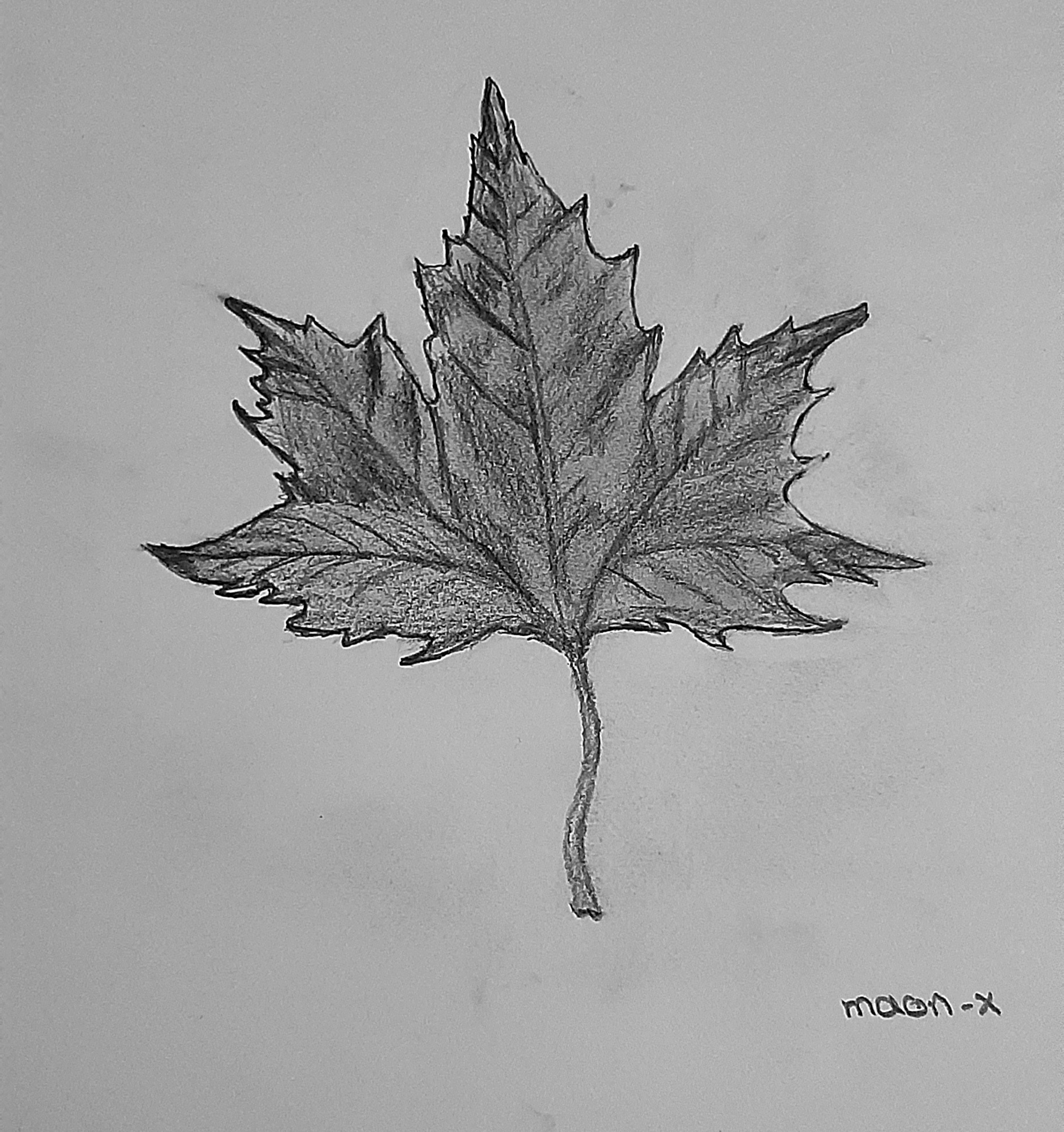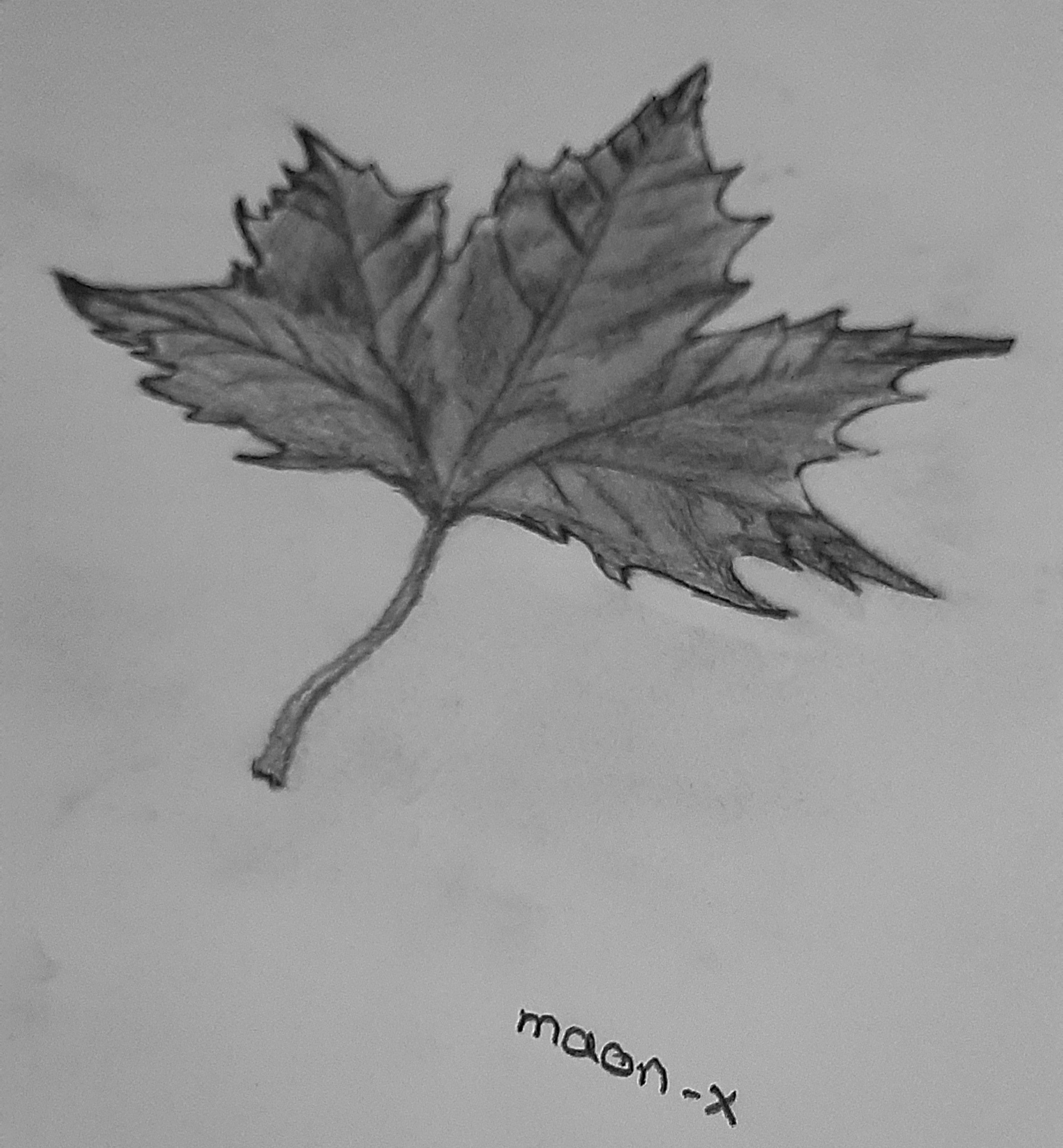 Hope to see you again in another drawing. I wish you all a healthy and happy day. Goodbye.