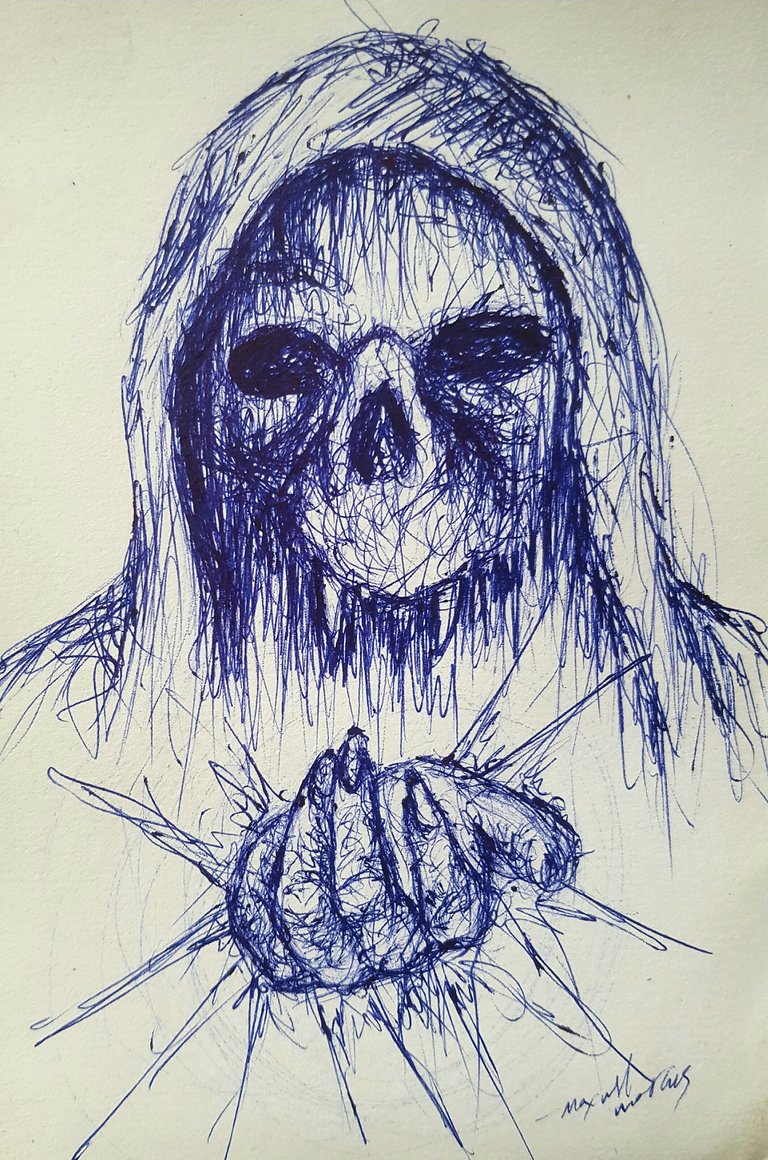 Do you love watching horror movies? I'm a big fan of ghost and vampire movies. I love and enjoy watching them at night when everywhere is quiet. A little quake or clatter from outside the compound could make you shiver!
Here are pen sketch of a ghost stretching forth it's hand as though it is calling someone. The ghost has only two sharp teeth and it is wearing a hood.
This is my entry for Daily drawing challenge day 24. The drawing was done with a blue ballpoint pen on a cardboard paper. My steps are below: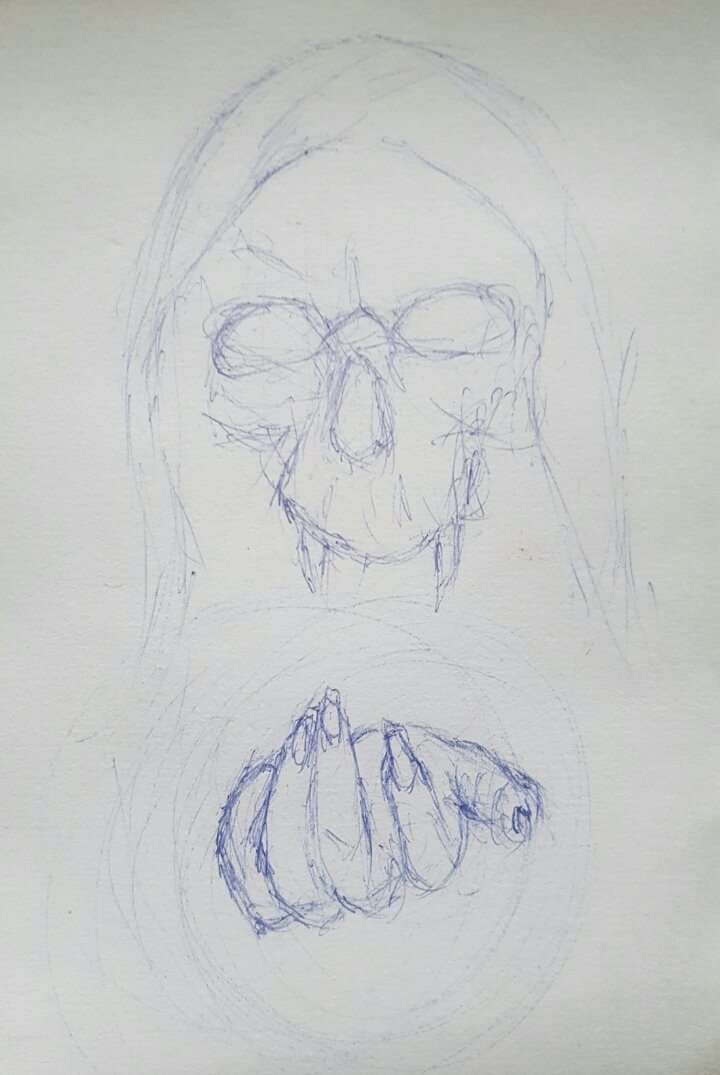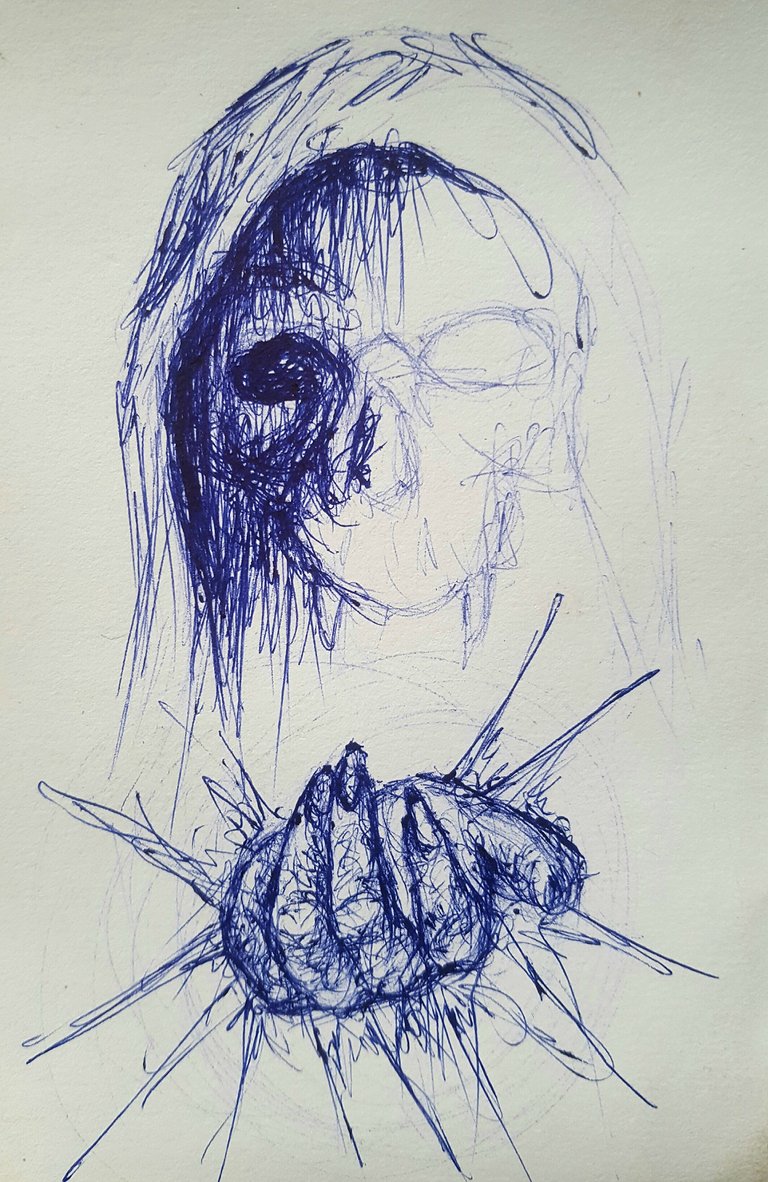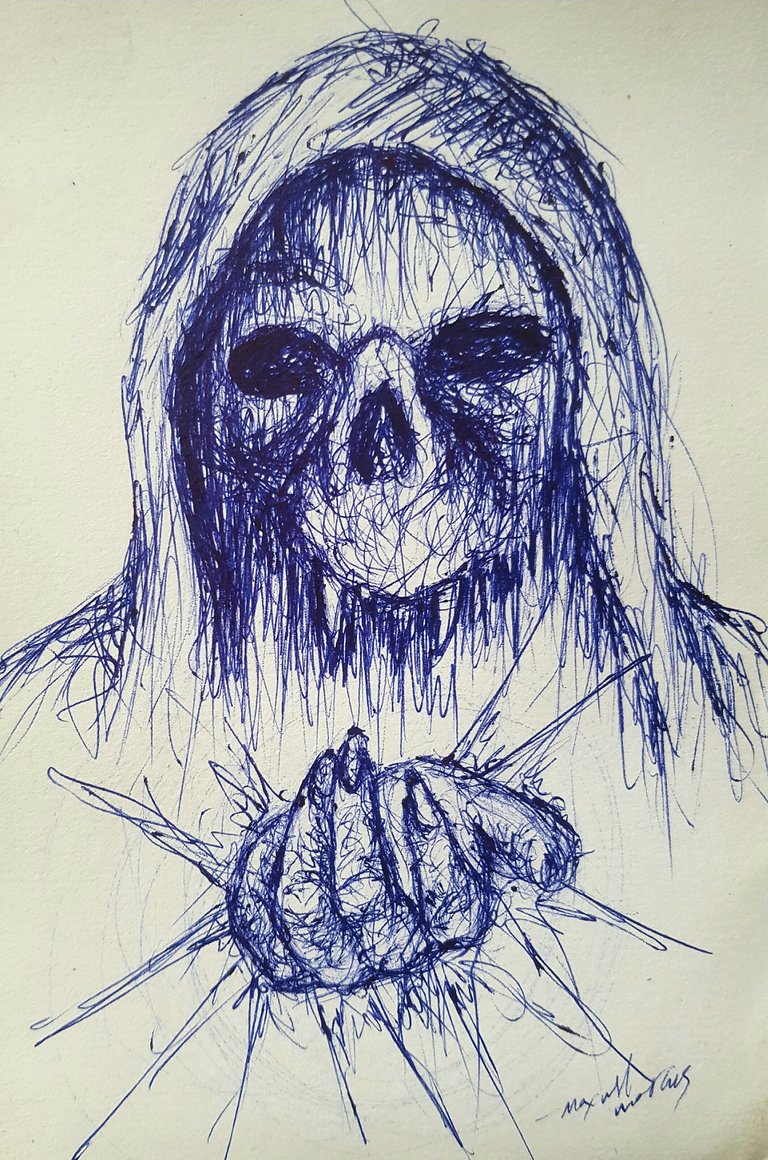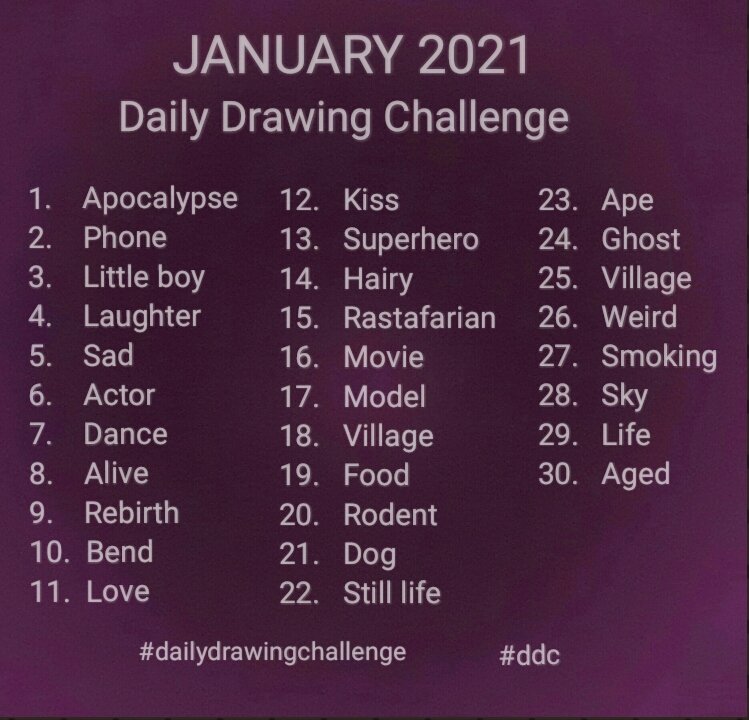 prompt for the challenge
Thank you.
Let's Connect: