A small selection of my works. I couldn't choose the collage format. So I have two of them. First I made a classic square. But after trying the rectangular format, I felt that it was better. The works were created from the end of January this year to the present day. The work uses watercolors, graphite mechanical pencil, graphite stick, coal dust, windlass.
During this period, at least I started to draw hair in a portrait)). Thanks to the collage, I noticed that the first three works are without hair. Although, it may have been a concept. Indeed, a person who can draw hair like a God, suddenly did not mention them)))) And I consciously studied and practiced drawing hair.
And yet, there was a wonderful event in the world of Russian artists. Luxury watercolour paint manufacturer Daniel Smith has released two sets of watercolours from two Russian artists. This manufacturer is collaborating with Russian artists for the first time. Daniel Smith "Lesya Poplavskaya's Alternative Portrait" and Daniel Smith "Humid Peach's Portrait Essential set"
I could not remain indifferent to this holiday)) Lesya helped a lot (helps) my creativity. I really like her technique of drawing with watercolors. Her insight and ability to create a sense of simple complexity. It was her dream to release her paint set with such a brand. When such events occur, the feeling that a miracle can happen to you increases. And for me, a set of these colors is something more, it's a dream.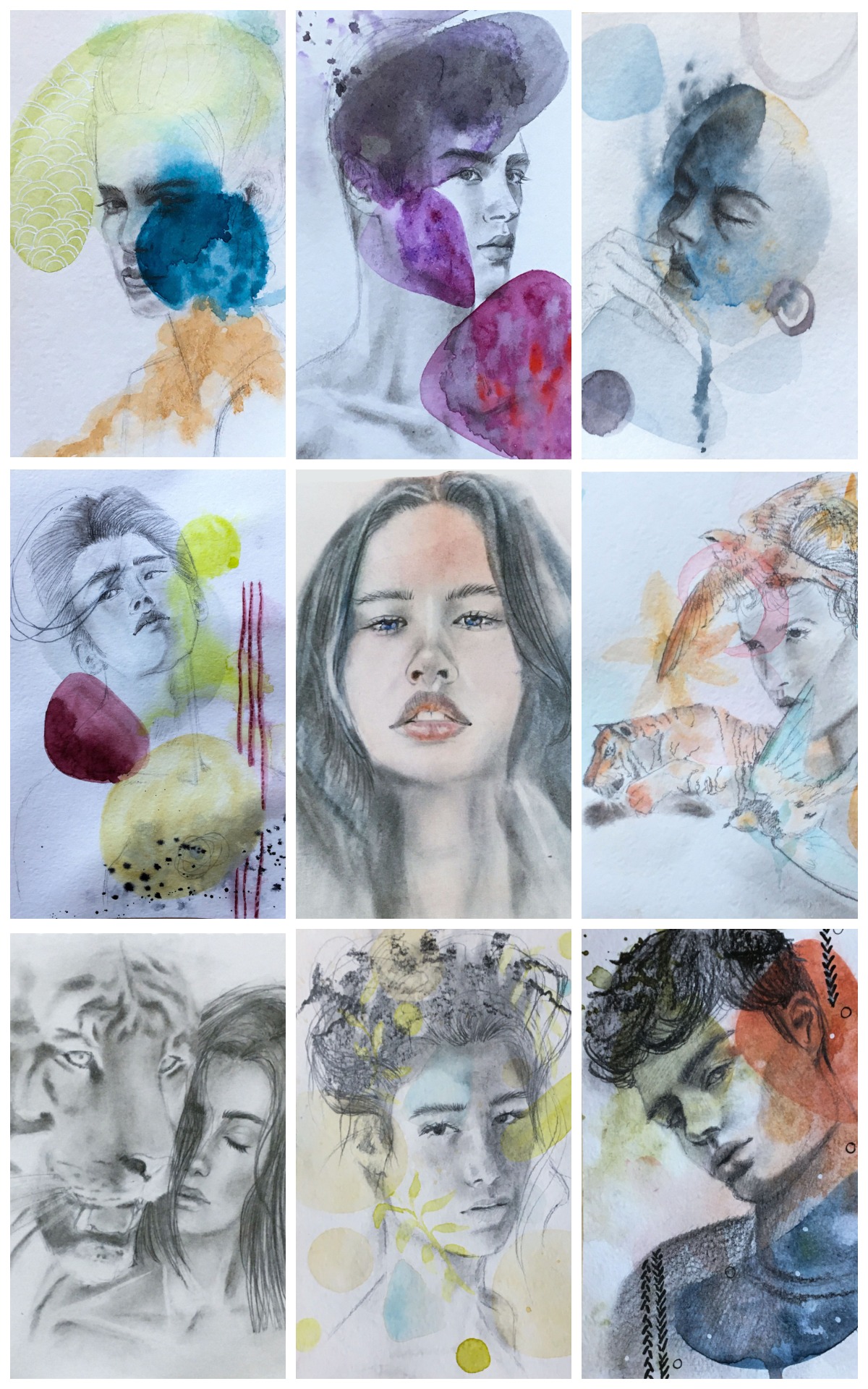 Classic square-shaped collage. Which one do you like best?