HEY NERDAY FAM!
The past few weeks I've talked about an exciting project,** https://mochiswap.io **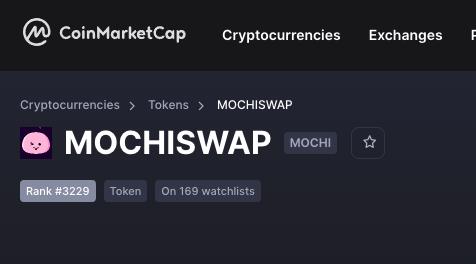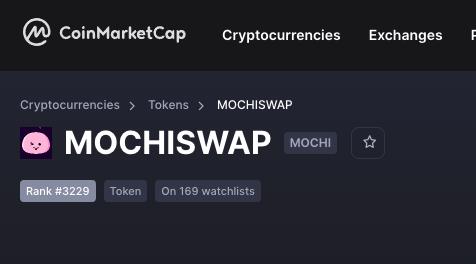 Just the other day they got listed on COINMARKETCAP!

This is a BIG next step, as they had nearly 100K in daily trading activity!
A few weeks ago I mentioned this great project, as they will be a HUGE force! Currently with BSC(BINANCE SMART CHAIN) DEX and Farms!
If you've wanted to JUMP into a AWESOME new project with Great Mining Rewards, I can highly recommend this!
I am expecting for MOCHI to be a great leader in this bull run!