I ordered the Darth Vader and Storm Trooper 1/2 (Adult) masks from Amazon.
They were only $10.99 each.... so I wasn't expecting much.
This is for the upcoming Hoth Rebels versus Knights of Ren lightsaber battles.
The Darth Vader mask is a thicker more rigid plastic, but both of them are awesome for the price....
Darth vader Mask : https://amzn.to/3sqldW8
Storm Trooper : https://amzn.to/39tcxpA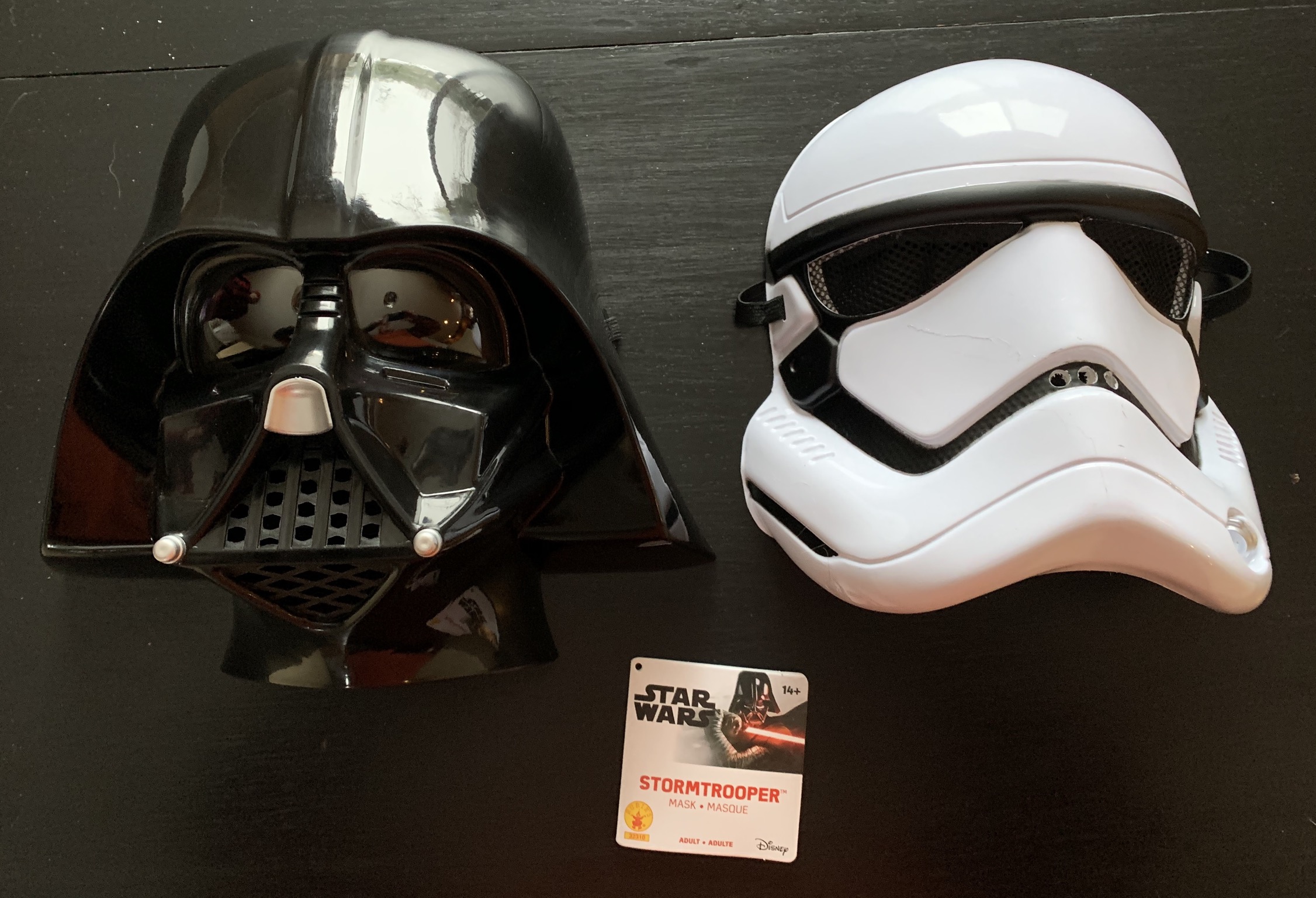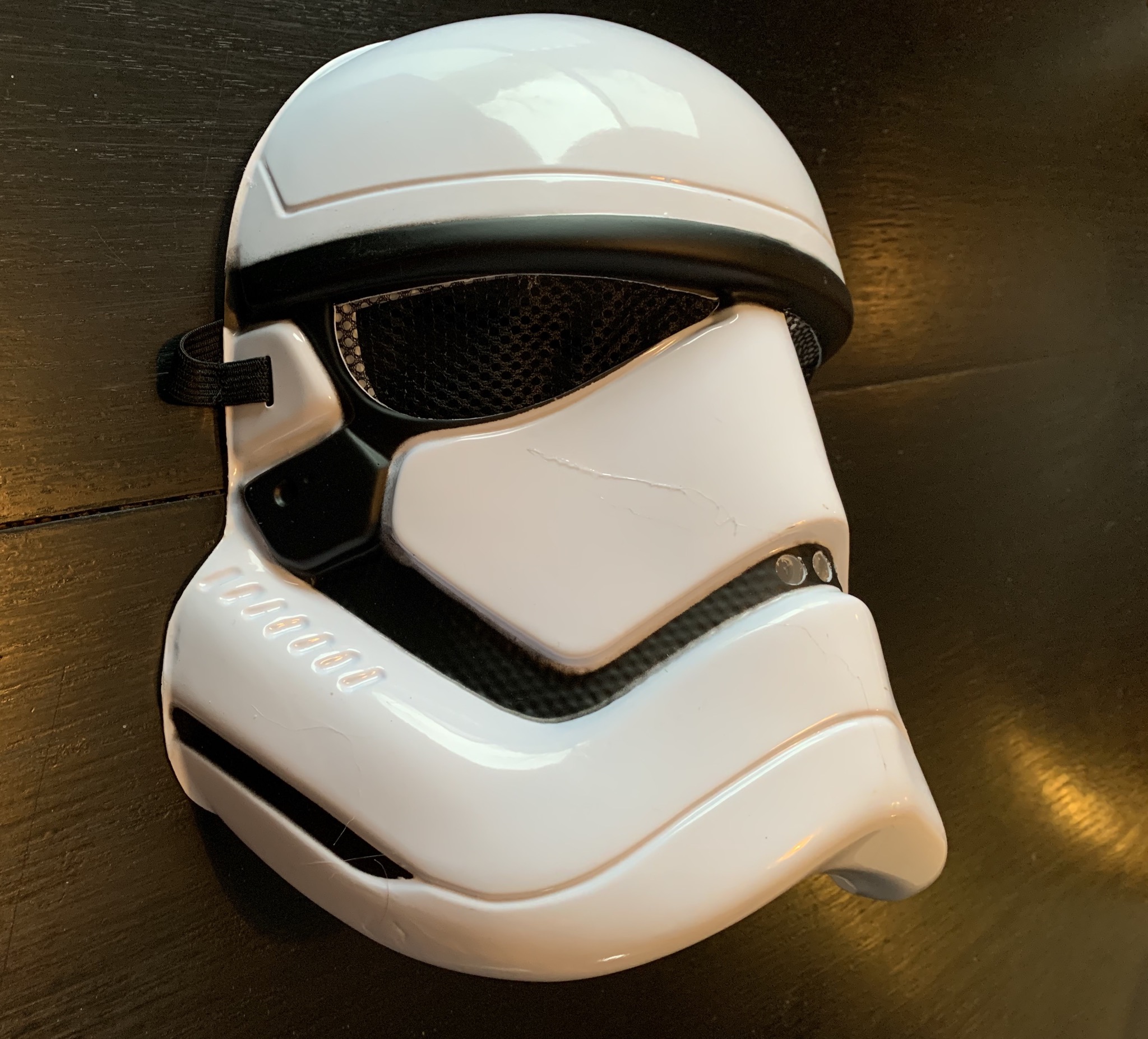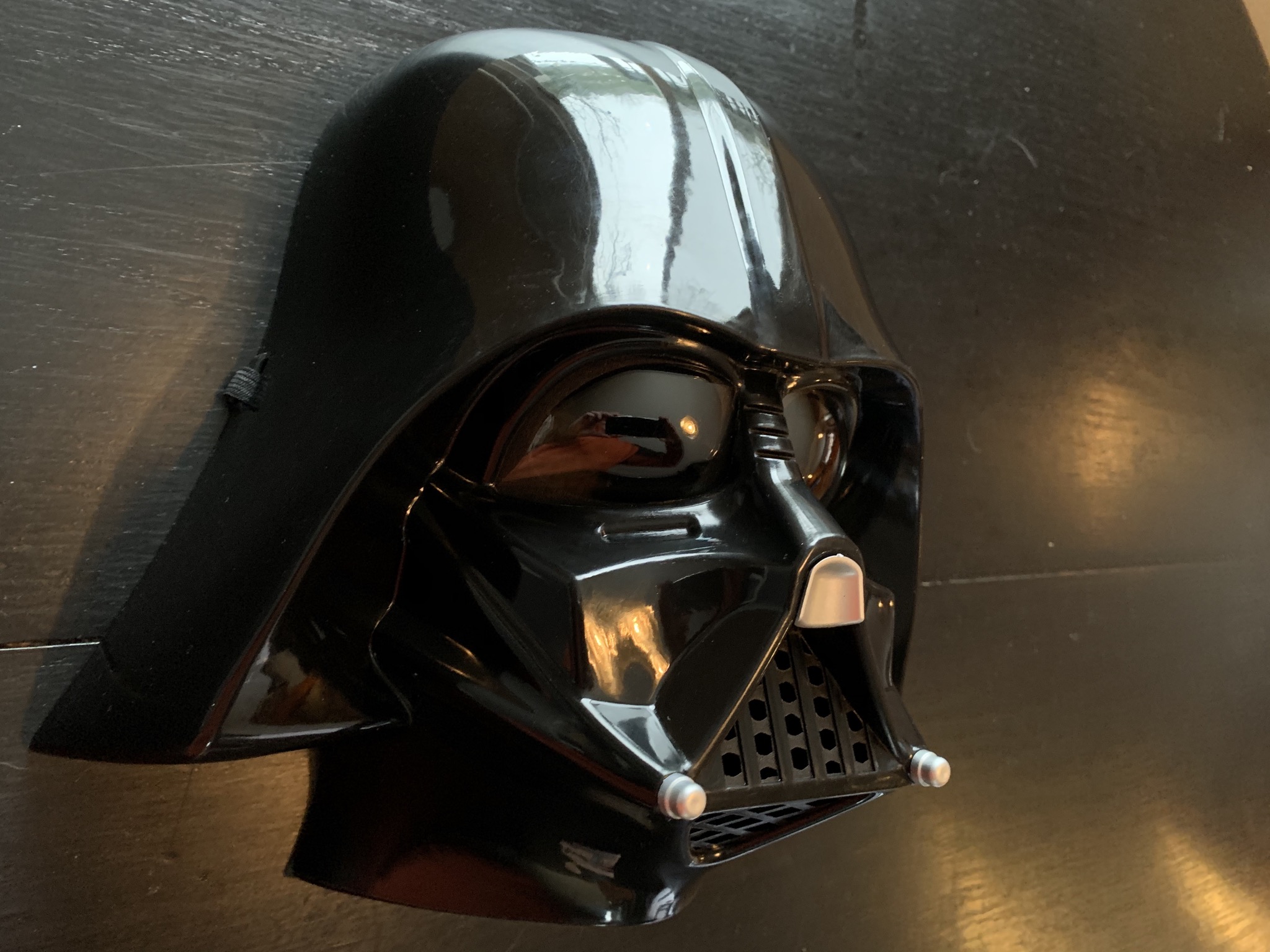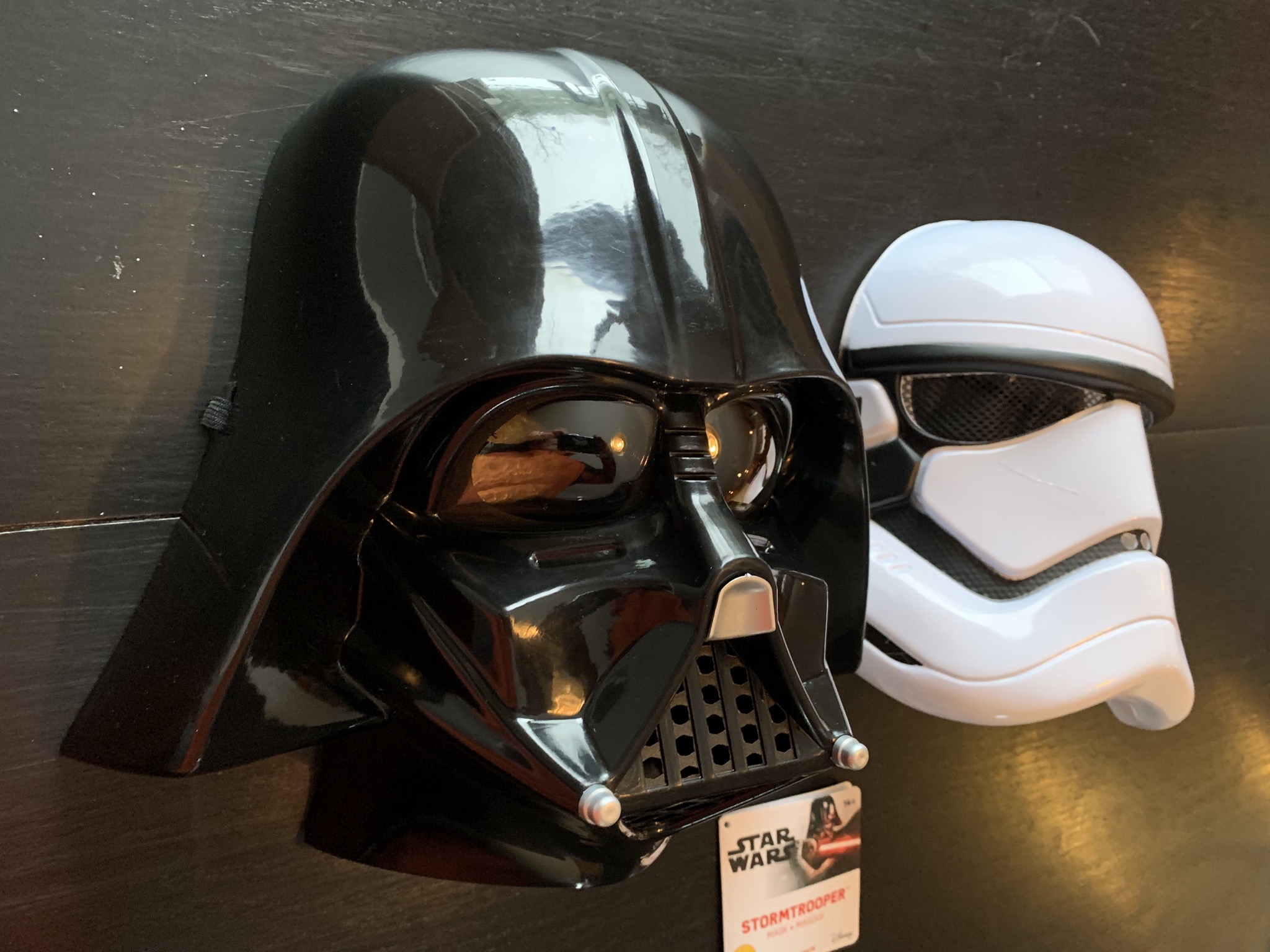 Still looking for a good deal on working Lightsabers. Might have to build our own.
They are expensive on Amazon....