Yeah folks, lets talk about one of the most creative Sci-Fi movie of the century. Directed by Christopher Nolan, the movie, Tenet has gained massive praise from viewers for being creative, filled with action and mind boggling. I actually had to see the movie twice for a better understanding. Well, if you haven't seen this movie yet, don't be surprised I had to see it twice. I'm sure you would too.😄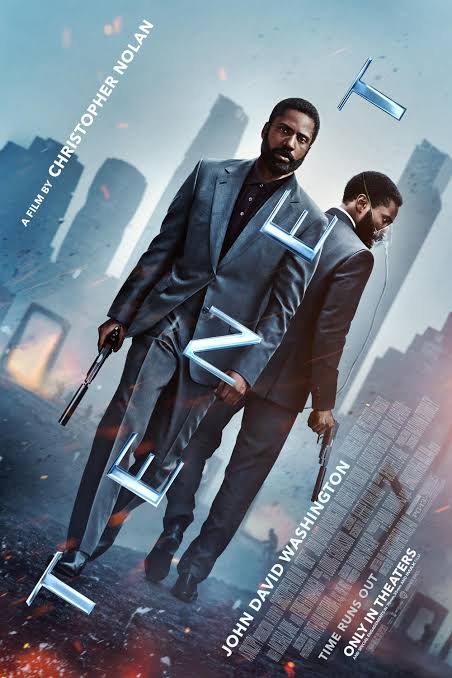 Tenet is about a secret agent who tries to stop a third world war. He had to time travel while using the word "Tenet " as his only weapon given to him the by his agency.
"You don't have to understand it, you just have to feel it"
The movie is starred by John David Washington (Denzel Washington's son), Robert Pattinson, Kenneth Branagh and Elizabeth Debicki. The last time I saw a movie as mind boggling as this was in 2010 (Inception). It's no surprise Tenet was directed by the same director, Christopher Nolan who filmed Inception. It's kinda his thing to create movies beyond the imagination of the average mind.
I checked out the making of the movie and was really blown at how CGI wasn't used and how the actors had to act such difficult roles. You can check it out here
Personally, I think this movie deserves an award, atleast for it's creativity. For friends who haven't seen Tenet yet and are into sci-fi and action movies, well I'll recommend you check it out on a weekend with a calm and open mind.
Here
's the movie trailer
If you've seen this movie already, Please feel free to share your thoughts. I wanna be sure I wasn't the only one replaying scenes😄.
Thanks for stopping by. Ciao!!!