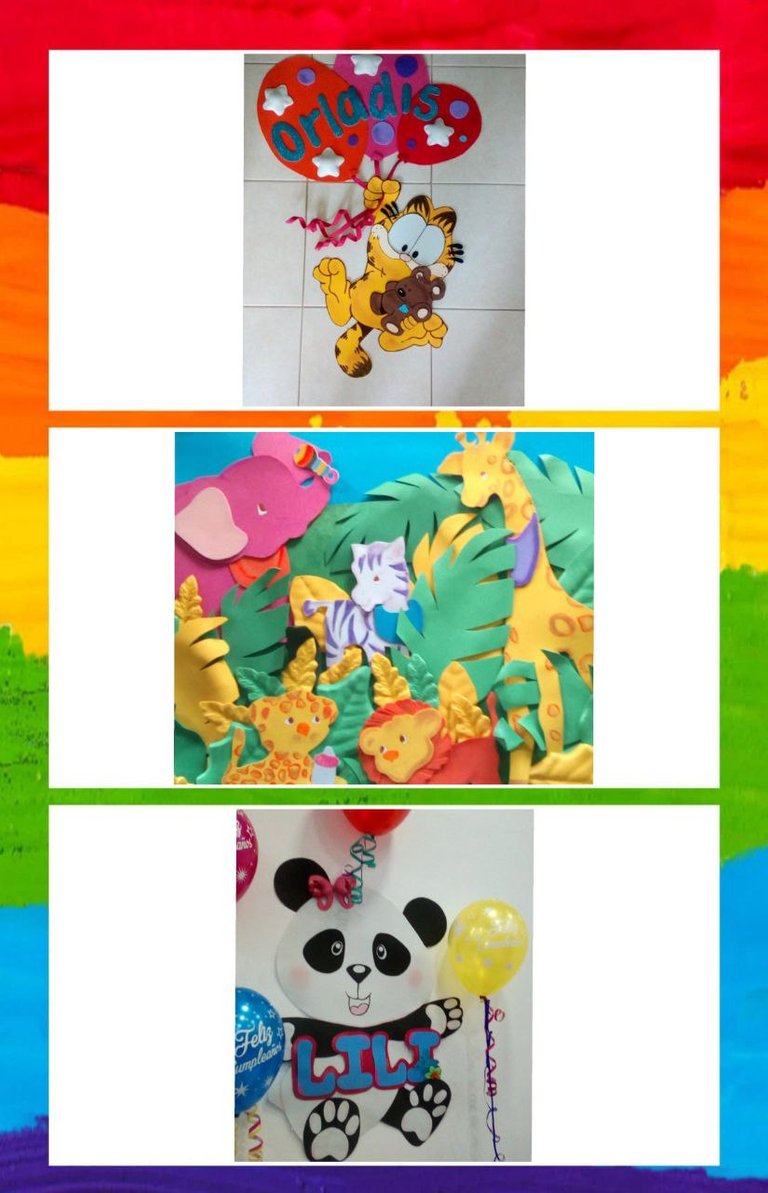 ---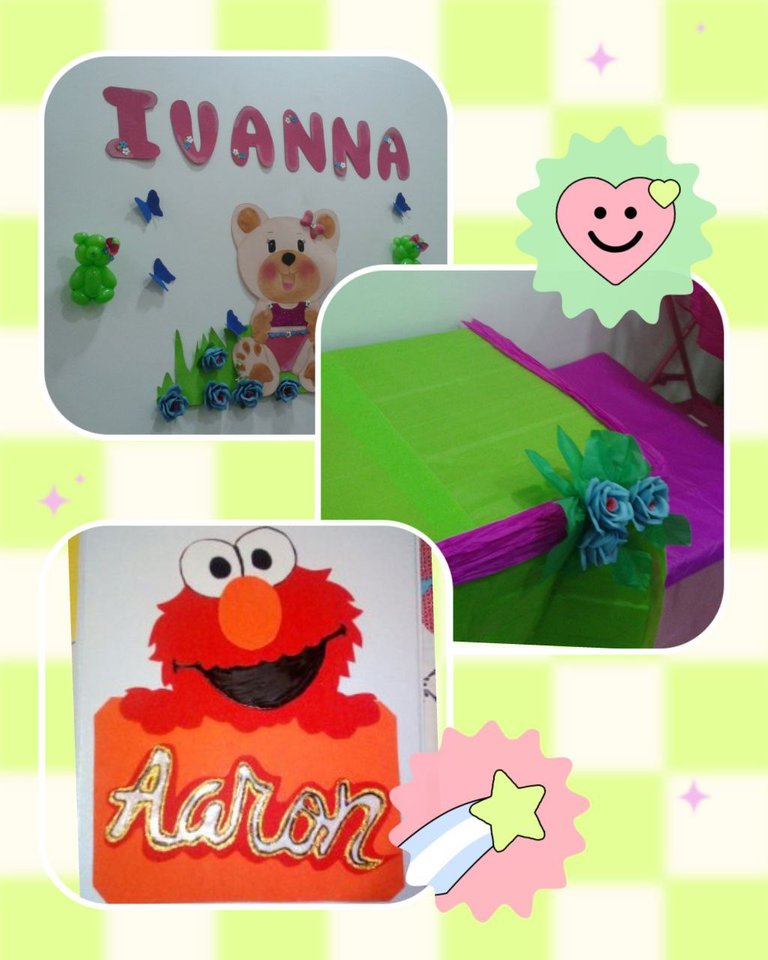 ---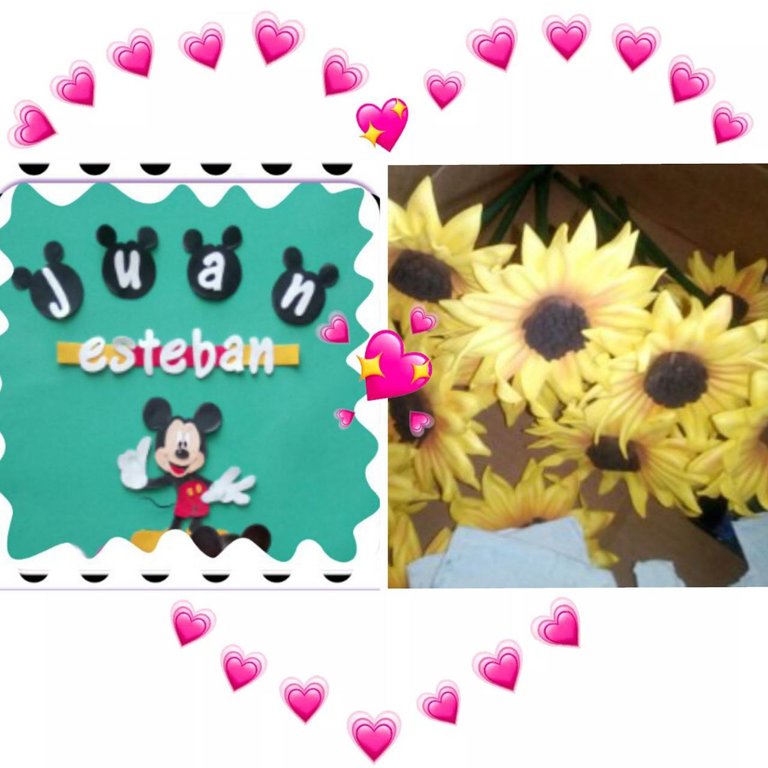 ---
---
English
Good afternoon, dear hive community, I wanted to make this post to remember that in this space in this community, particularly hive diy, I realize the great manual talent that many people of different ages have, I thank you very much for taking the time to share through this medium with us your knowledge and skills for crafts, this time I want to talk to you about the material fomy other people call it foami or rubber eva, as some already know about me that I love crafts and in many of my creations the foam has already been present which is a very versatile material, at present there are infinite uses made with this material, among them, shoemaking, school work, models, decorations for all occasions.
Spanish
Buenas tardes querida comunidad de hive quise hacer este post para recordar que en este espacio en esta comunidad particularmente hive diy me doy cuenta del gran talento manual que poseen muchas personas de distintas edades, les doy muchas gracias por tomarse el tiempo para compartir por este medio con nosotros sus conocimientos y dotes para las manualidades, en esta ocasión quiero hablarles del material fomy otras personas lo llaman foami o goma eva, como ya algunos saben de mi que me encantan las manualidades y en muchas de mis creaciones ha estado presente el fomy ya que es un material muy versátil, en la actualidad son infinitas las utilizaciones que hacen con este material, entre ellos tenemos, fabricación de calzado, trabajos escolares, maquetas, adornos para toda ocasión.
---
---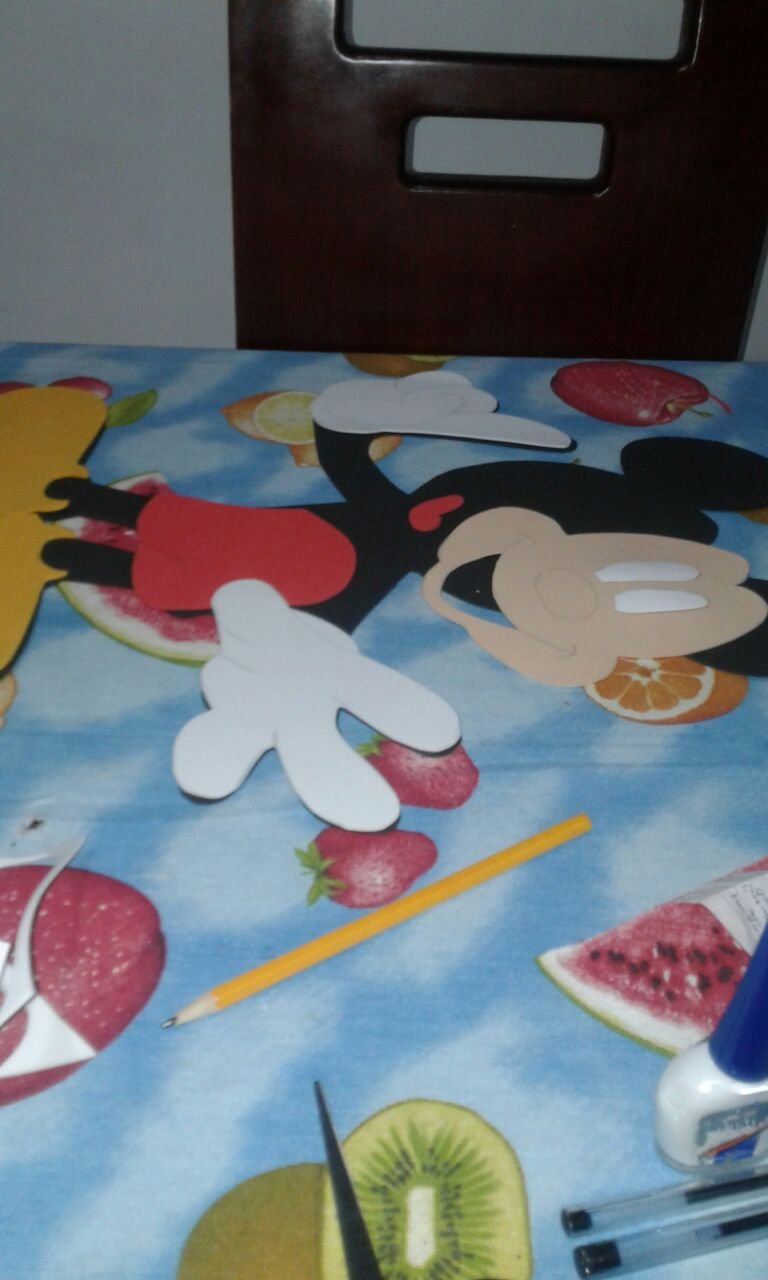 ---
Para trabajar este hermoso material simplemente debemos tener a mano, lápiz, tijera, silicona liquida o silicona caliente, al dibujar sobre el fomy debemos hacerlo con mucha suavidad por que unas de las características de este material es que queda marcado con mucha facilidad, el fomy viene en muchos colores llamativos,entre ellos tenemos Negro, Amarillo mango, Café oscuro, Gris claro, Verde medio, Rojo, Naranja, Verde claro y Azul claro etc, en diferentes texturas y escarchado, se puede termo formar, pintar sobre el con vinilos, en definitiva este material nos facilita mucho personalizar nuestros trabajos manuales, como es texturizar, relieves, modelar profundidad.
To work with this beautiful material we simply have to have a pencil, scissors, liquid silicone or hot silicone at hand, when drawing on the foam we must do it very gently because one of the characteristics of this material is that it is marked very easily, the foam It comes in many striking dark colors, among them we have Black, Mango Yellow, Brown, Light Grey, Medium Green, Red, Orange, Light Green and Light Blue etc, in different textures and frosted, it can be thermoformed, painted over with vinyl, In short, this material makes it much easier for us to customize our manual work, such as texturing, reliefs, modeling depth.
---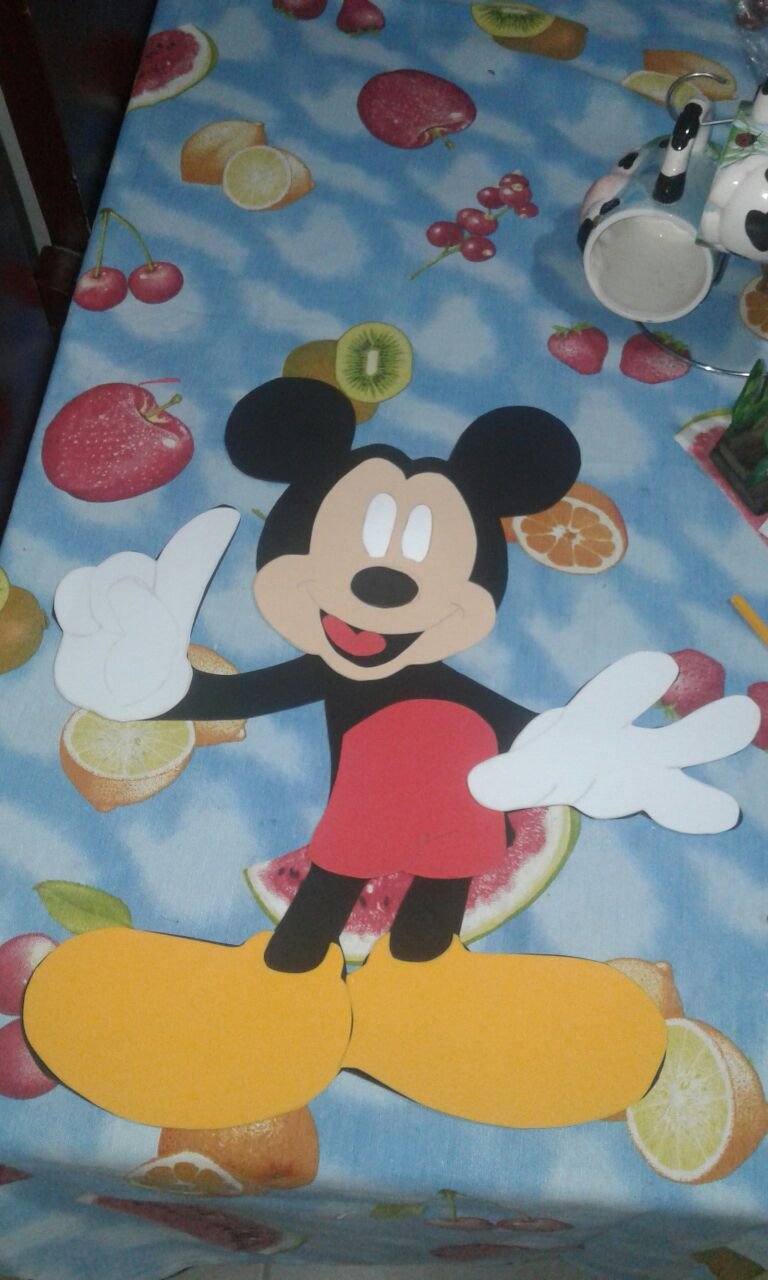 Ya coloque cada pieza en su lugar, las pego con silicona para asegurarlas y evitar se me corran para hacer los delineados tranquilamente. / Once I put each piece in its place, I glue them with silicone to secure them and prevent them from running to make the outlines calmly.
---
---
This material allows us to unleash our imagination as you can see in other posts made by other craft lovers, below is the photo of another of my creations.
Este material permite dar rienda suelta a nuestra imaginación como lo pueden apreciar en otros post elaborados por otros amantes a la manualidades, a continuación la foto de otra de mis creaciones.
---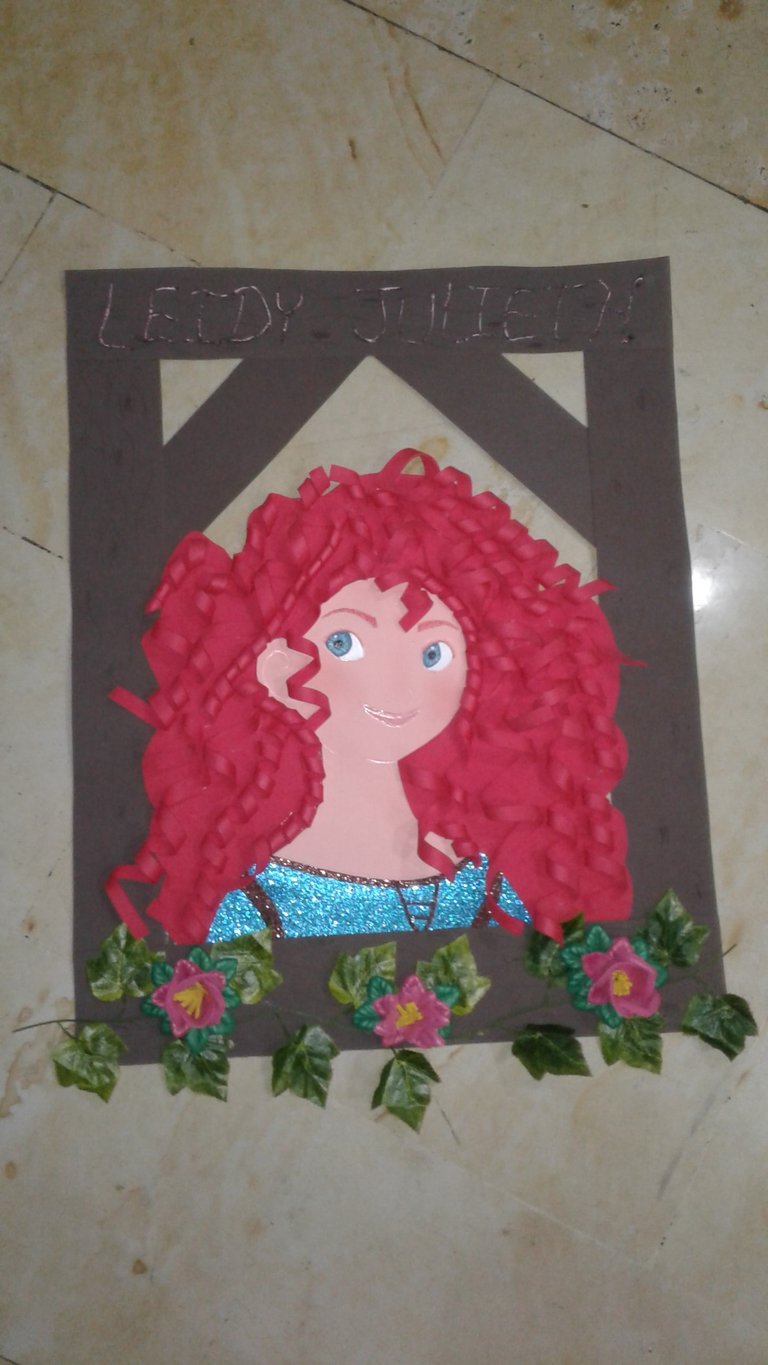 ---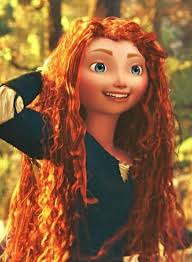 ---
The brave princess Mérida was made for Leidy julieni's birthday celebration, with this material we can make many characters in the photos that I published at the beginning of this post is the Garfield cat that I was commissioned to decorate the birthday of a lady named Orladis, the jungle animals were made for the baby shower celebration of a co-worker of my sister, the panda bear decoration was made especially for the birthday celebration of a girl named Lili, the bear decoration was commissioned to me for the birthday celebration of the girl Ivanna, the Elmo was made to decorate the album of a boy named Aaron, the Mickey mouse was commissioned for the birthday celebration of a boy named Juan Esteban, the flowers were made to decorate a way to a marriage. and decorations for many occasions such as birthdays, baptisms, marriages, this material is also used in the preparation of reminders, table decorations, etc. The incredible thing about this material is that it is durable, of course you can wash it carefully and if the craft is to your liking and has sentimental value, it will be worth retouching it in the future since with constant washing the color could be coming off the foam
La princesa valiente Mérida fue elaborada para la celebración del cumpleaños de Leidy julieni, con este material podemos hacer muchos personajes en las fotos que publique al principio de este post esta el gato Garfield que me lo encargaron para decorar el cumpleaños de una señora llamada Orladis, los animales de la selva fueron hechos para la celebración del baby shower de una compañera de trabajo de mi hermana, la decoración del oso panda fue hecha especialmente para la celebración del cumpleaños de una niña llamada Lili, la decoración de la osa me lo encargaron para la celebración del cumpleaños de la niña Ivanna, el Elmo fue elaborado para decorar el álbum de un niño llamado Aaron , el Mickey mouse me lo encargaron para la celebración del cumpleaños de un niño llamado Juan esteban, las flor fueron elaboradas para la decoración de un camino para un matrimonio. y decoraciones para muchas ocasiones como un cumpleaños, bautizo, matrimonio también este material es utilizado en la elaboración de recordatorios, adornos para la mesa etc. lo increíble de este material es que es duradero lo puedes lavar claro esta que con cuidado y si la manualidad es de tu agrado y tiene valor sentimental valdrá la pena retocarlo en un futuro ya que con las constantes lavadas el color podría estarse desprendiendo del fomy

---
---
#hivediy #diy #manualidades #crafts #handmade #art #spanish #english
---