Hi Hive world! The title of this publication is inspired by the same phrases that are engraved on a well-known bottle of malt in my country. I suppose that many of you have ever come across one of them in cyber cafes or have simply seen many clogging the drains because an unconscious, environmental enemy, has discarded it in the wrong place.
In my case I consider that I gave it a somewhat reasonable use and that is what I have come to show you because it is extremely easy.
sugar dispenser


Although life is sweeter without sugar, the conscious use of it will not harm you.
I did it in order to take it with me to some activities outside the home and without further ado I invite you to see the following step by step:
Hola mundo Hive! El título de ésta publicación está inspirado en las mismas frases que tiene grabada una botella de malta muy reconocida en mi país. Supongo que muchos de ustedes alguna vez se han topado con una de ellas en los cyber café o simplemente han visto muchas obstruyendo las coladeras o drenajes porque un inconsciente, enemigo ambiental, la ha desechado en el sitio equivocado.
En mi caso considero que le di un uso un tanto razonable y es lo que vengo a mostrales porque es sumamente fácil.
Dispensador de azúcar


Aunque la vida es más dulce sin azúcar, el uso consciente de ella no te hará daño.
Lo hice con el fin de llevarlo conmigo a algunas actividades fuera del hogar y sin más preámbulo te invito a ver el siguiente paso a paso: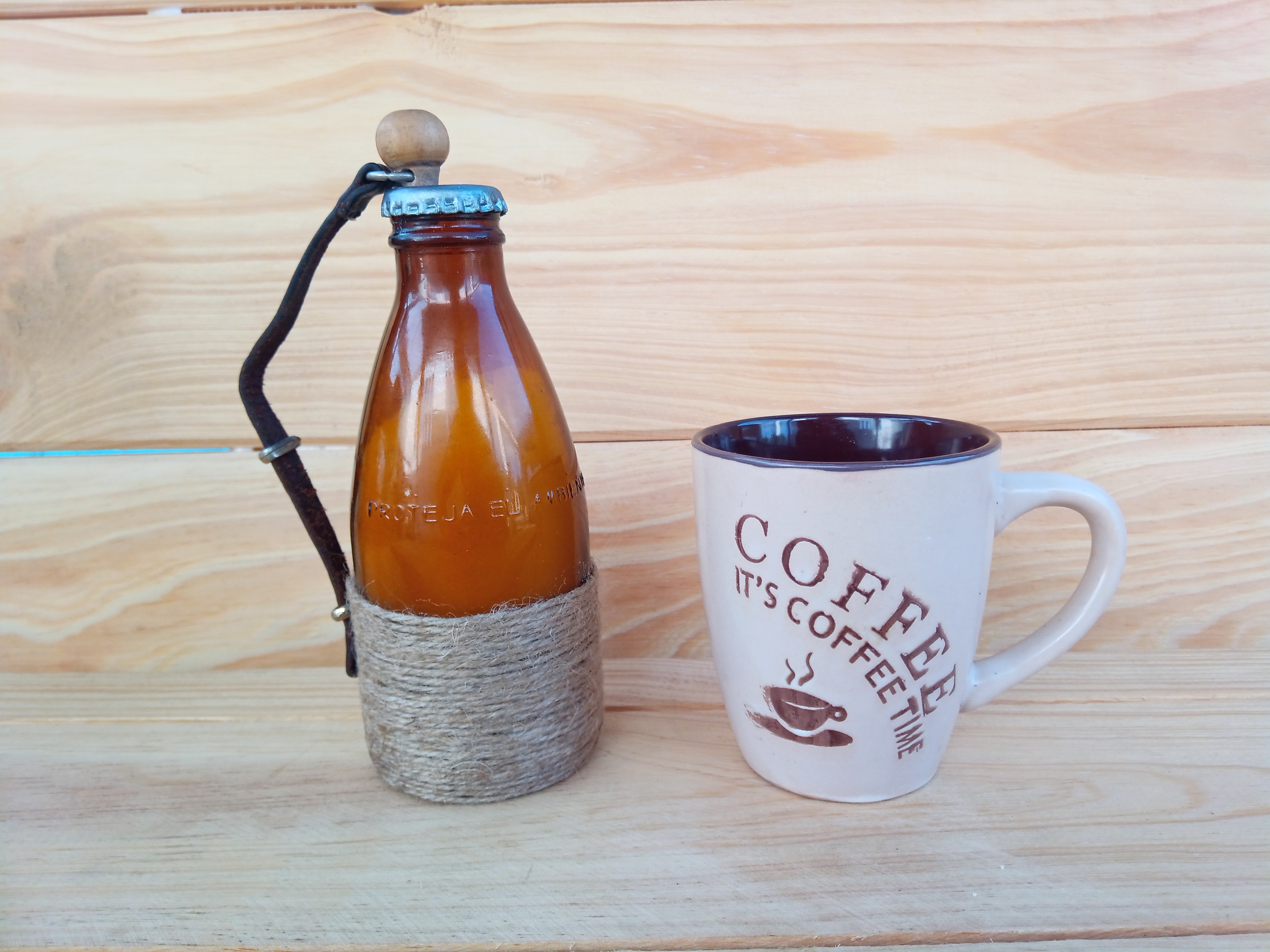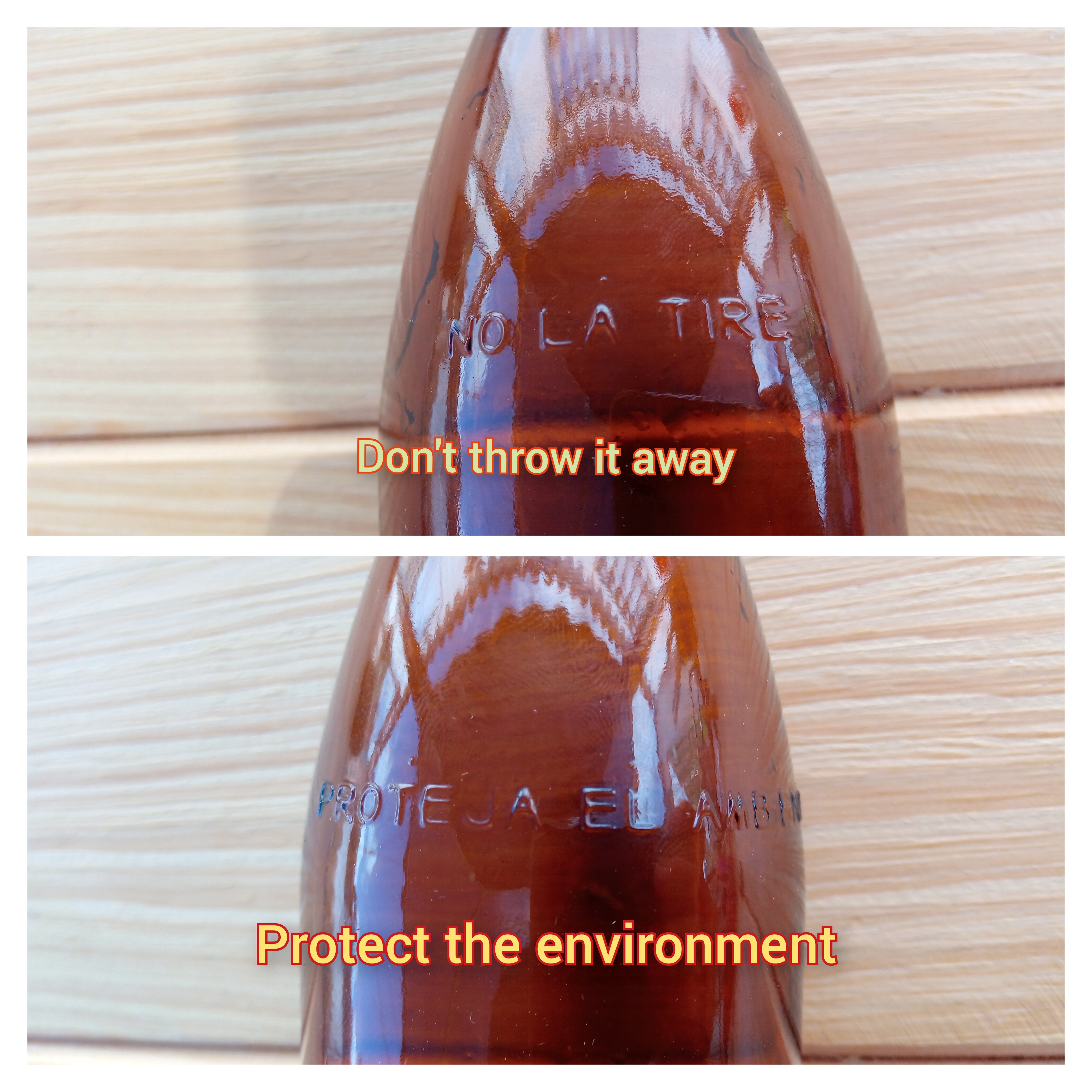 Materials
disposable glass bottle
leather strap with ring
wooden coat rack
thin brown cord
glue
silver paint
Brush
dremel
handsaw
sandpaper
Materiales
botella de vidrio desechable
tira de cuero con argolla
perchero de madera
cordón marrón delgado
pegamento
pintura plateada
pincel
dremel
sierra manual
lija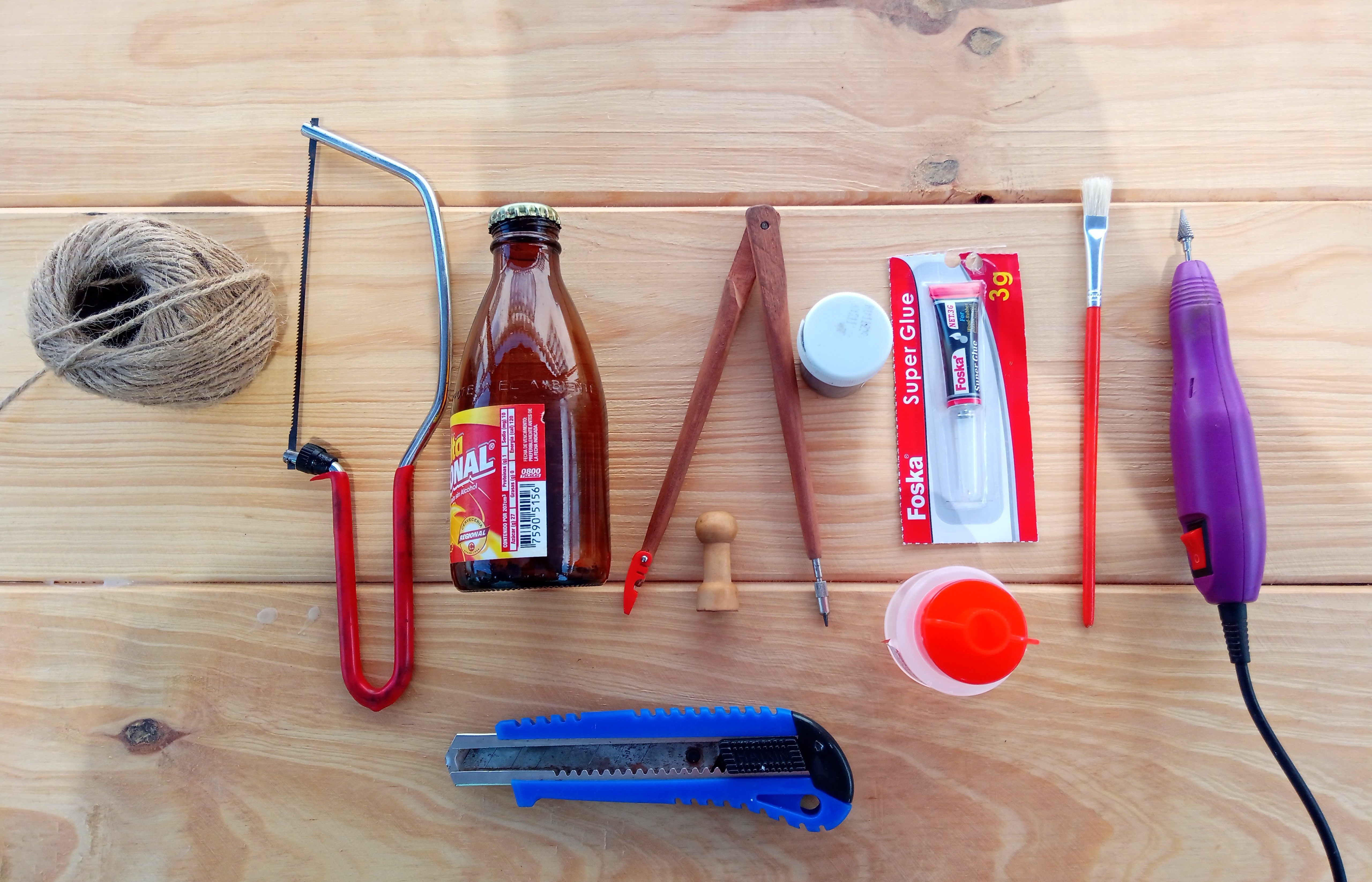 Step 1
We remove the commercial label and clean the glass bottle very carefully since it tends to slip due to its smooth surface.
If the glue of the label remains adhered to the container, with a damp towel it is easy to remove.
Paso 1
Retiramos la etiqueta comercial y limpiamos con mucho cuidado la botella de vidrio ya que tiende a resbalar por lo liso de su superficie.
Si el pegamento de la etiqueta de queda adherido al envase, con una toalla humeda el fácil de retirar.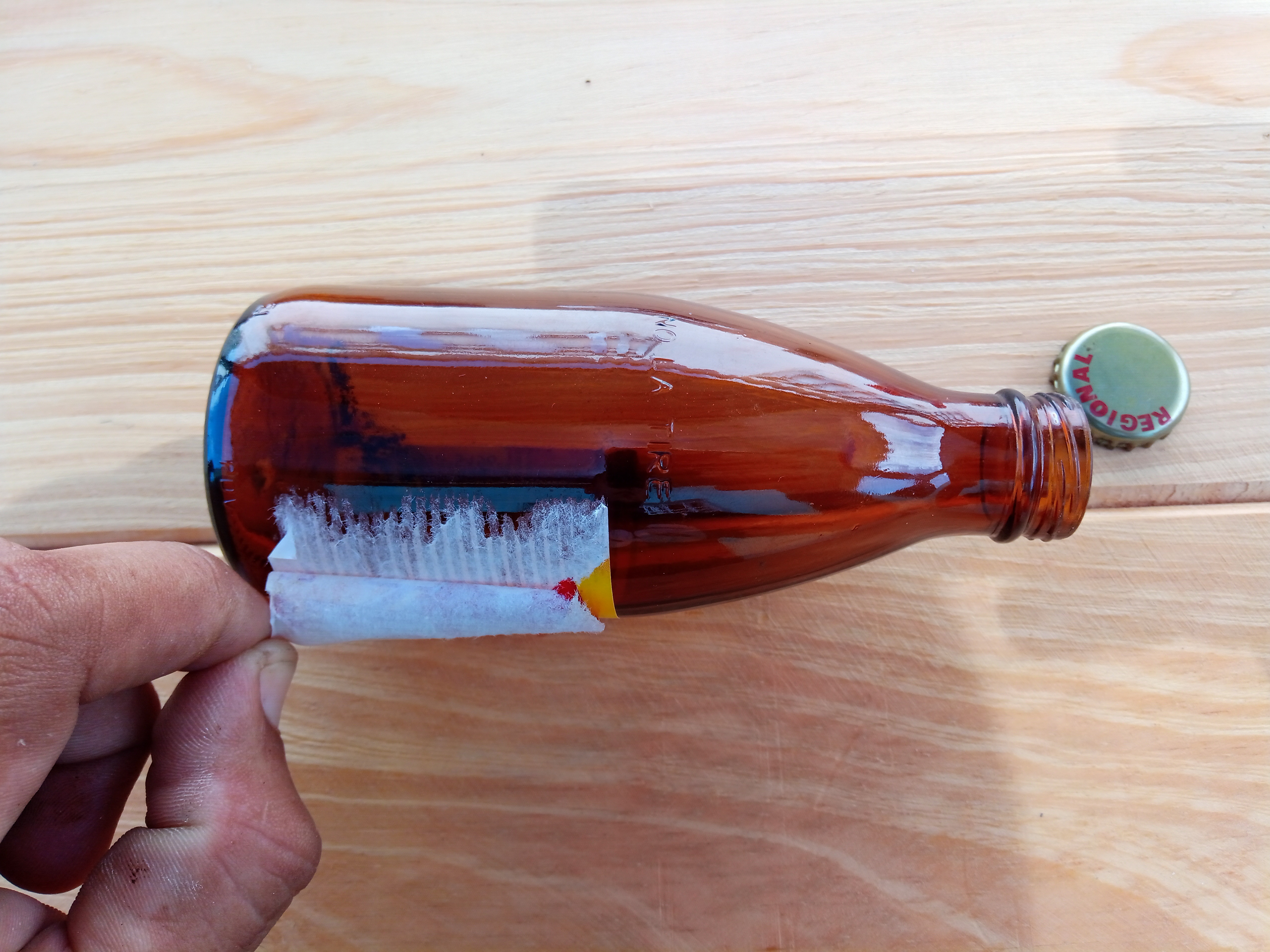 Step 2
We put glue on the surface of the bottle at a height of approximately 5 centimeters to place the brown cord so that it serves as a decoration and also to prevent the bottle from slipping in everyday use.
Paso 2
Colocamos pegamento en la superficie de la botella a una altura aproximada de 5 centímetros para colocar el cordón marrón de manera que, sirva como decoración y también para evitar que la botella resbale en su uso cotidiano.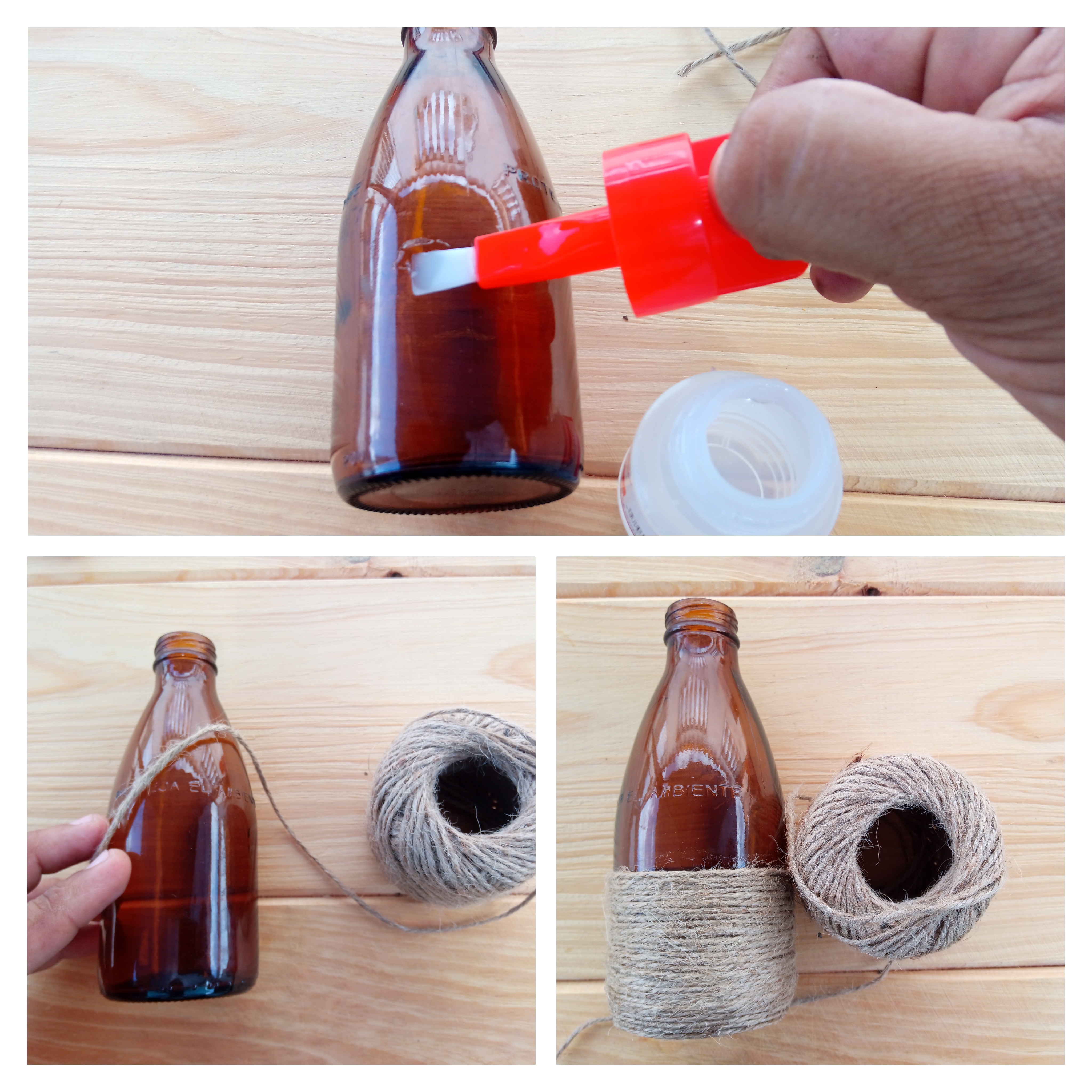 Step 3
We perforate and paint the original lid that comes with the container, since it is returnable and facilitates the action of refilling the container.
It is good to use an acrylic paint because over time the lid tends to rust.
Paso 3
Perforamos y pintamos la tapa original que trae el envase, ya que es retornable y facilita la acción de rellenar el recipiente.
Es bueno utilizar una pintura acrílica porque con el tiempo la tapa tiende a oxidarse.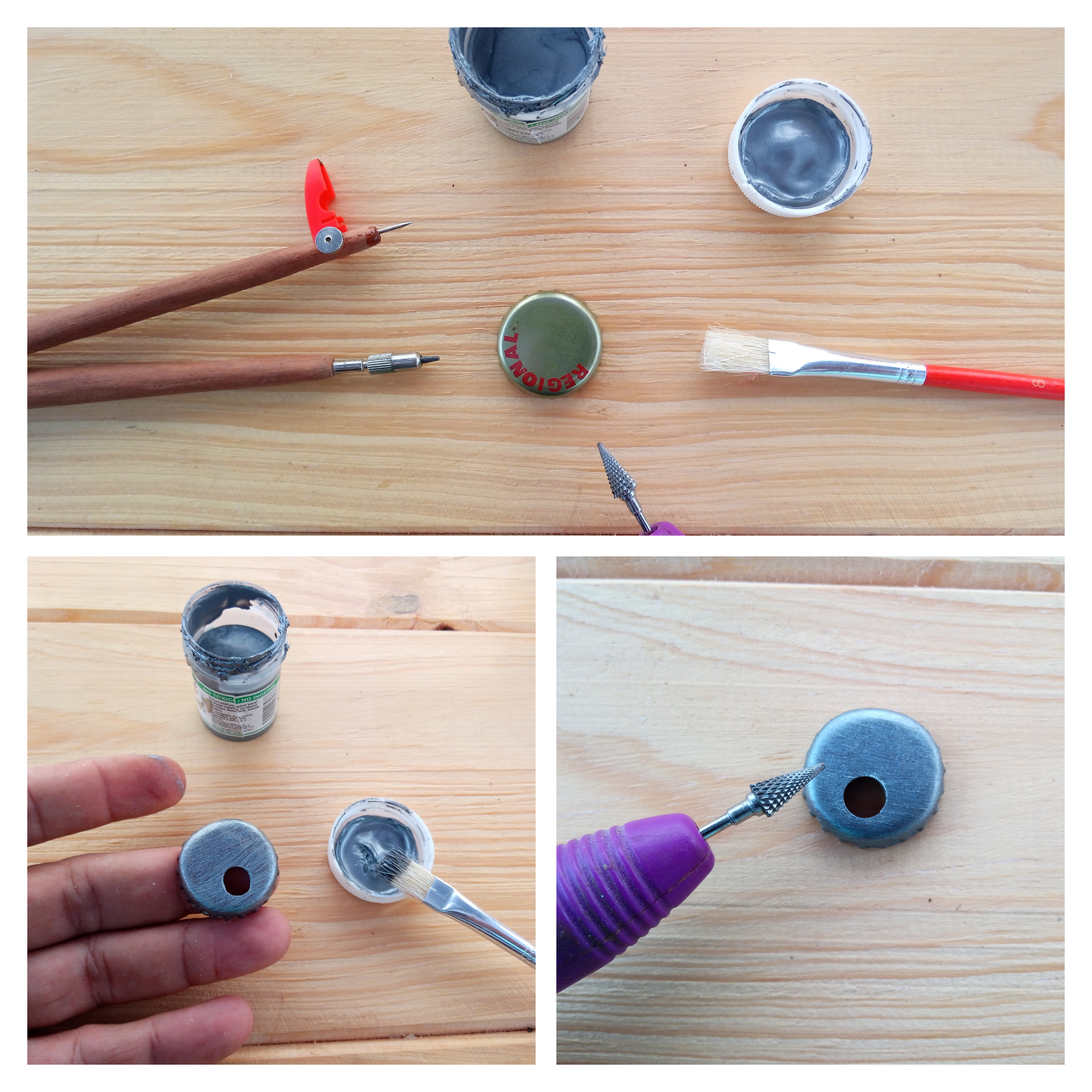 Step 4
With the coat rack we make a cap and attach it with the ring to the leather cord so as not to lose it.
Paso 4
Con el perchero hacemos un tapón y lo sujetamos con la argolla al cordón de cuero para no perderlo.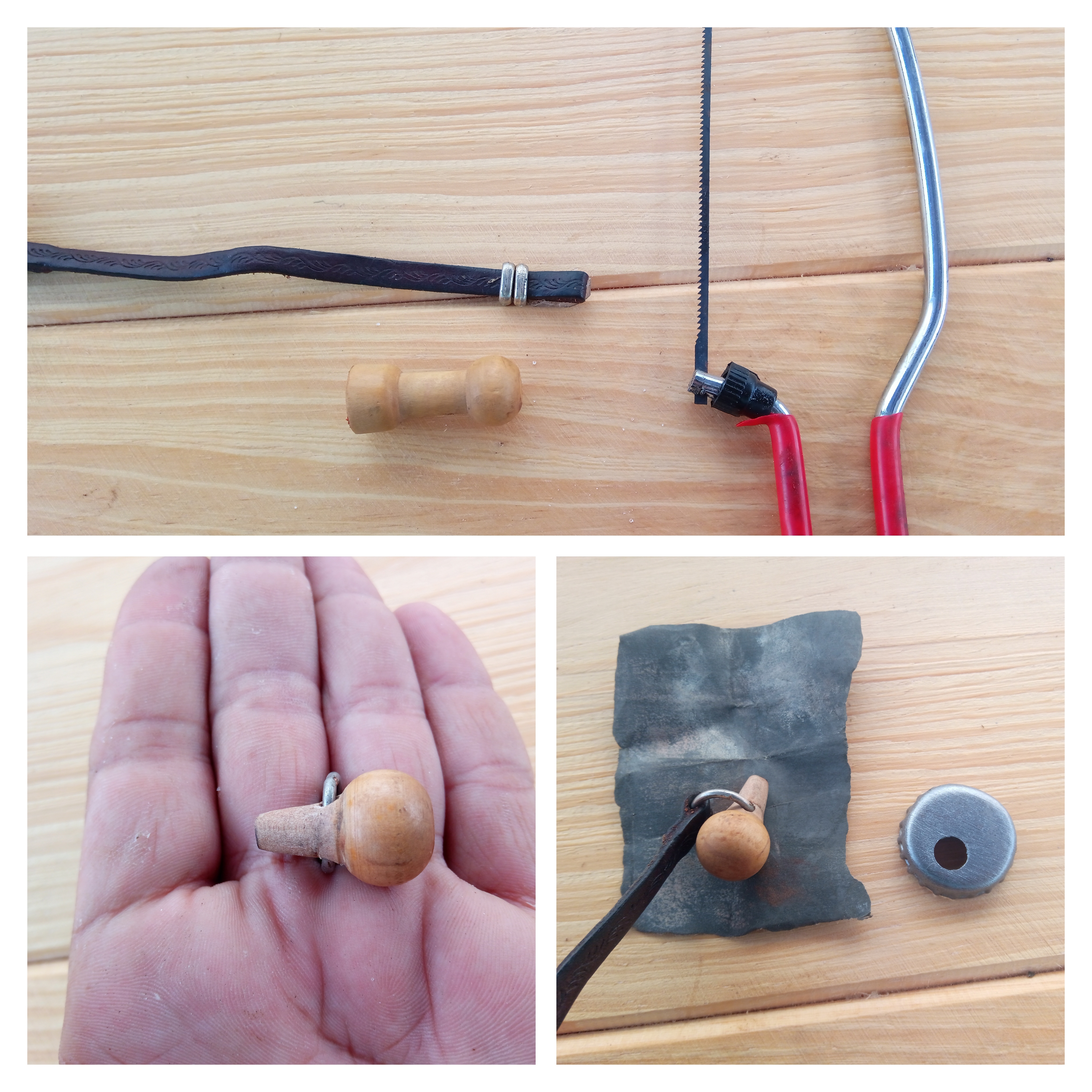 step 5
Using instant glue, we fix the other end of the cord to the body of the bottle and shape it into a handle to improve the aesthetics of the dispenser. You know, a little love makes a difference.
Paso 5
Usando pegamento instantáneo fijamos el otro extremo del cordón al cuerpo de la botella y le damos forma de asa para mejorar la estética del dispensador. Ya saben, un poco de amor hace la diferencia.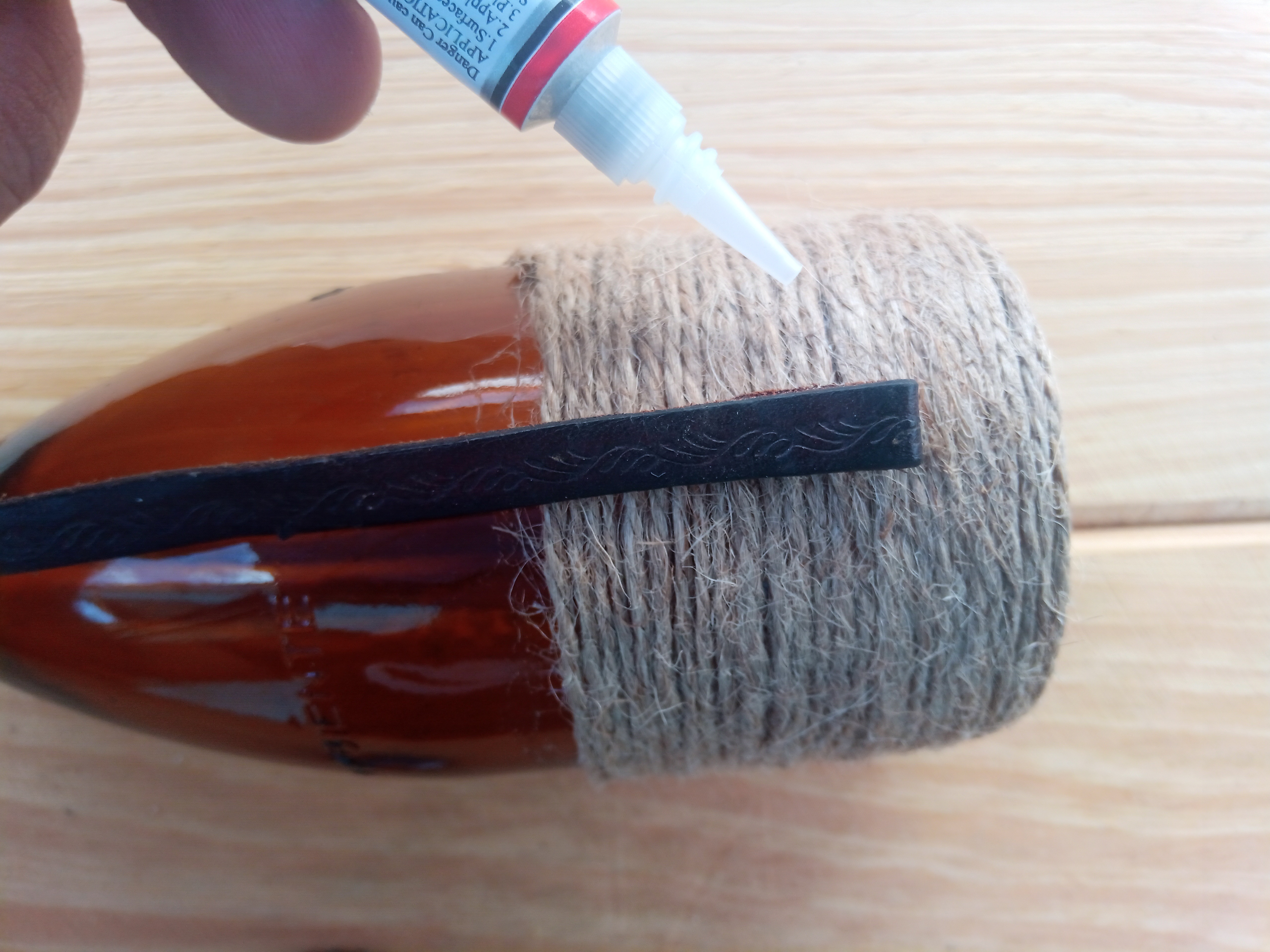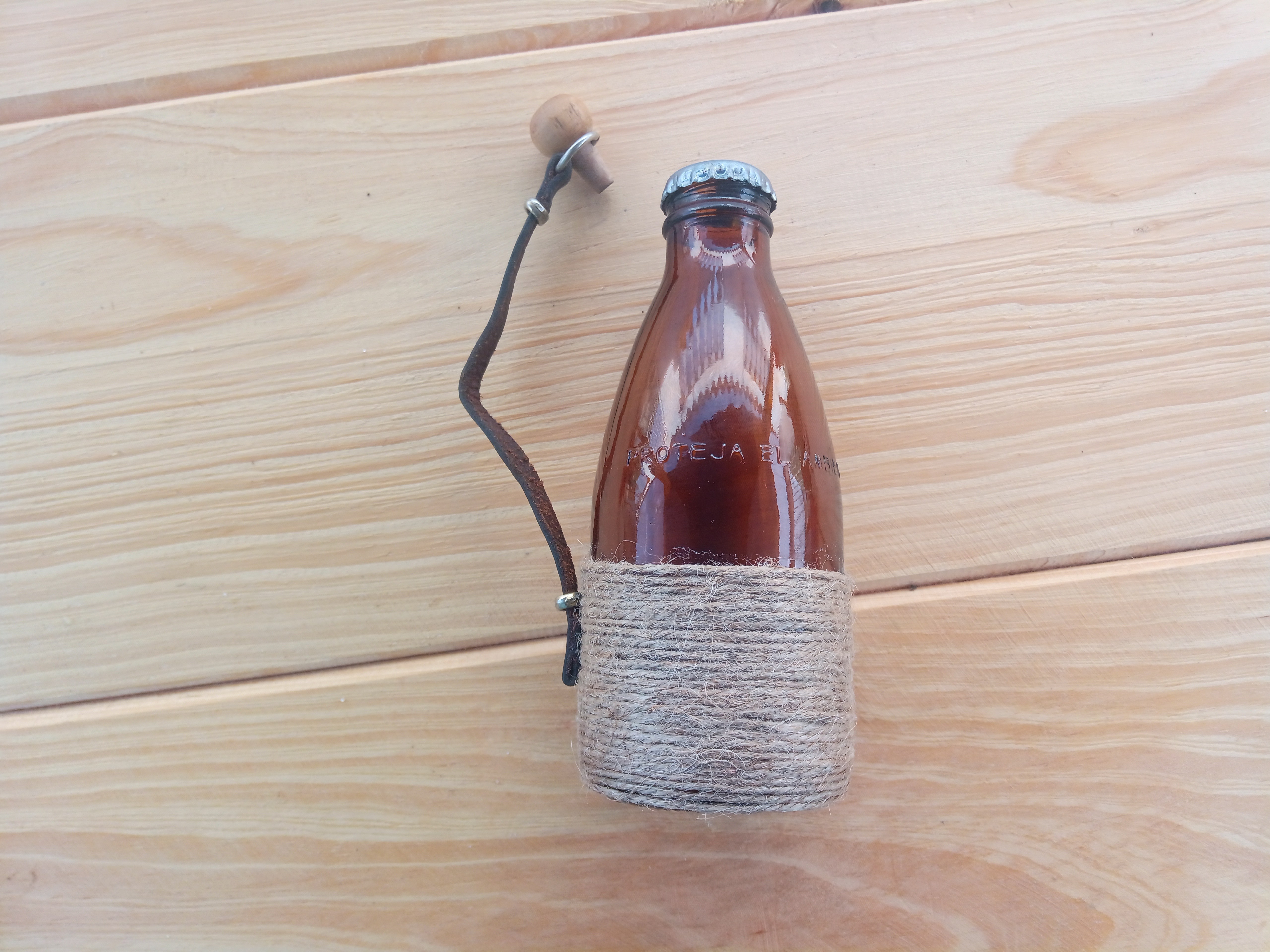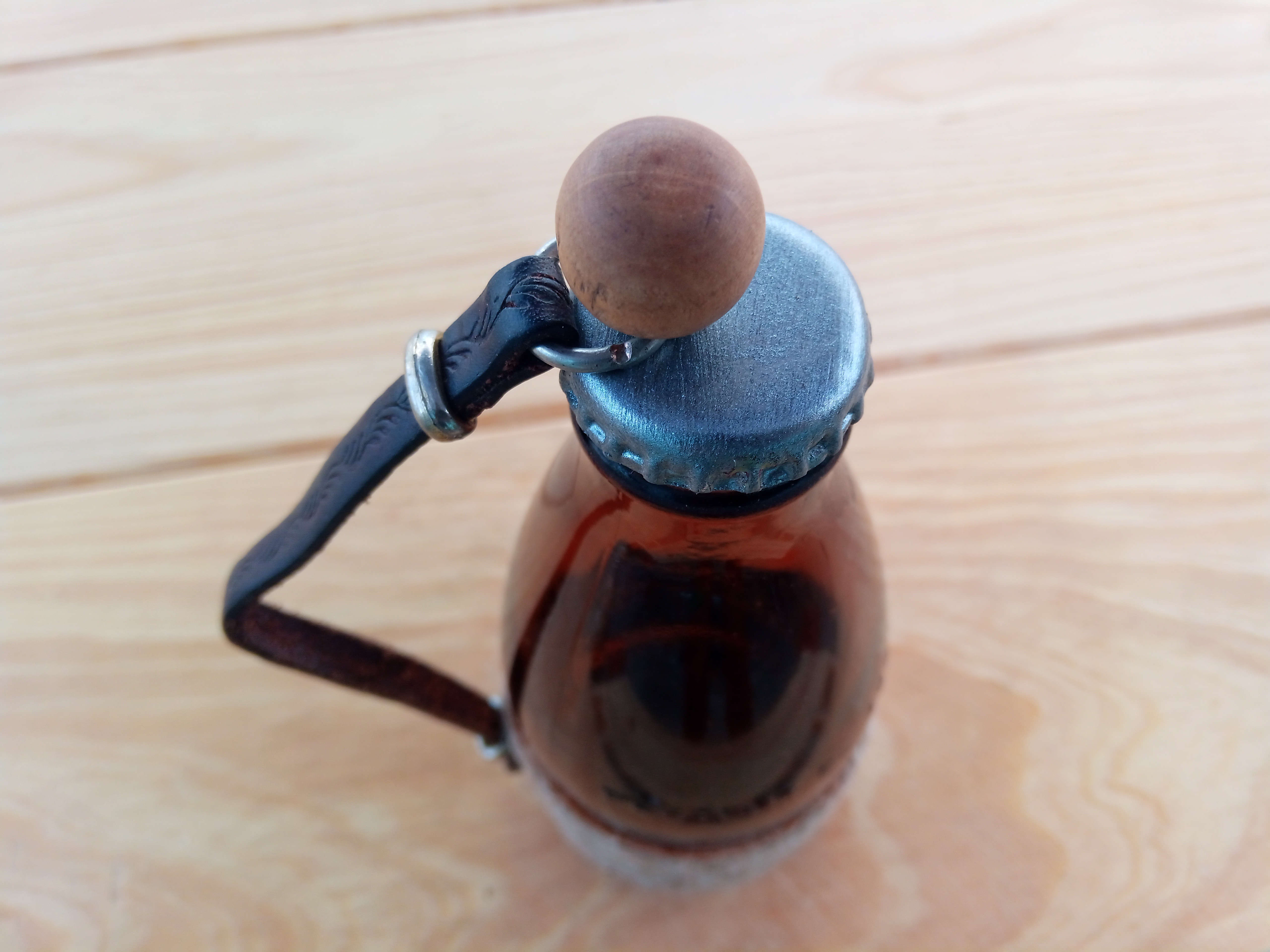 To finish, we added sugar to the dispenser with a funnel, if you notice, I used the spout of a soda bottle and it fulfilled the same function as a store funnel hahaha.
Para finalizar, agregamos azúcar al dispensador con un embudo, si lo notan, utilicé el pico de un envase de gaseosa y cumplió con la misma función que cumpliría un embudo de tienda jajaja.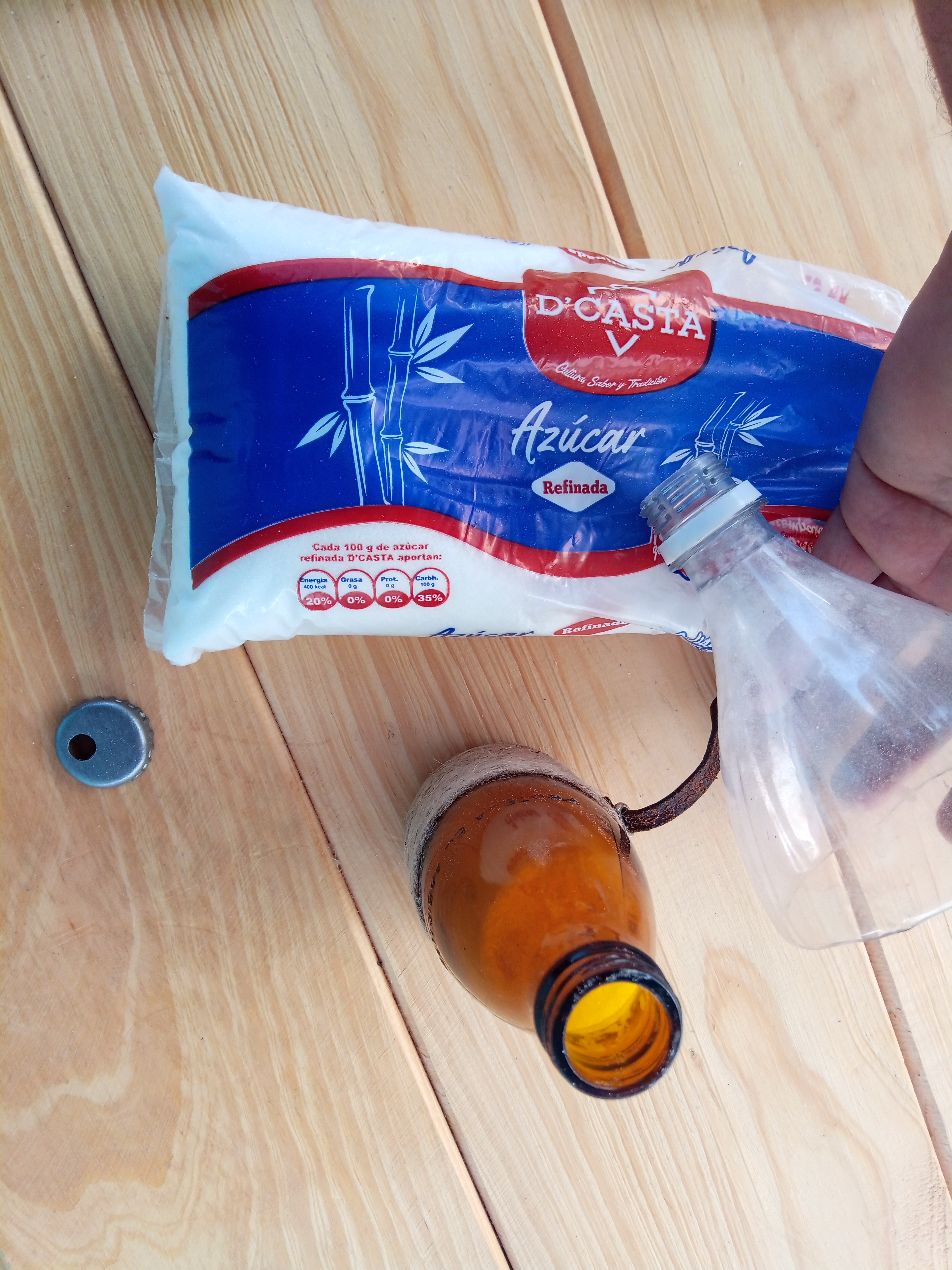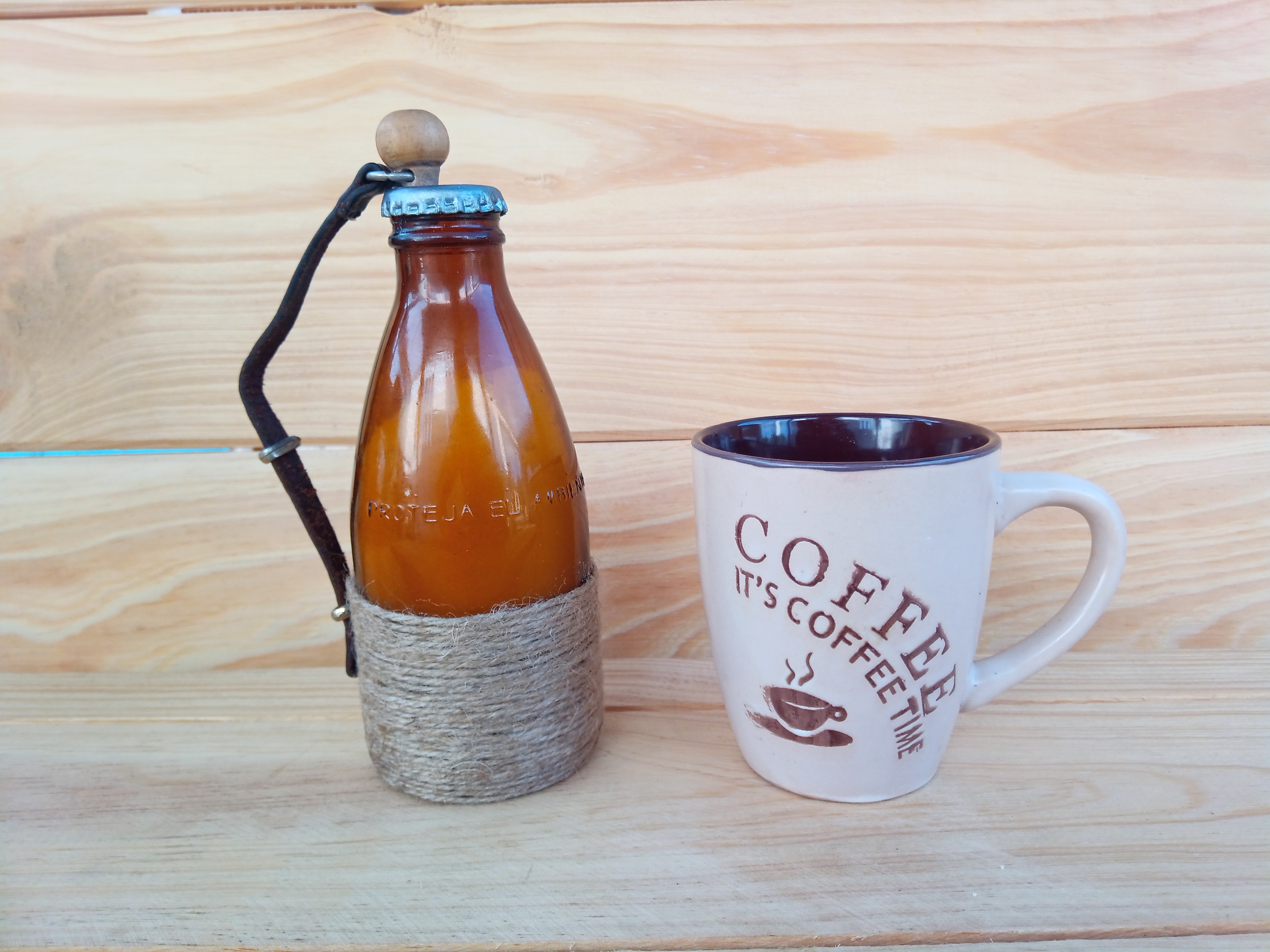 The following GIF shows how easy and functional this sugar dispenser is. In case you want to use it to dispense salt, you just have to make several small holes in the lid and it will be very useful, and the most important thing is that it is super cheap and we can do it ourselves.
El siguiente GIF muestra lo fácil y funcional que es éste dispensador de azúcar. En caso que quiera utilizarlo para dispensar sal, sólo debes hacerle a la tapa varios orificios pequeños y será muy útil, y lo más important es que es súper económico y podemos hacerlo nosotros mismos.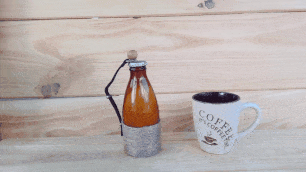 Thanks for your attention, if you want to see more of my DIY posts, feel free to visit my blog. Greetings!
Gracias por su atención, si desea ver más de mis publicaciones de bricolaje, siéntase libre de visitar mi blog. Saludos!