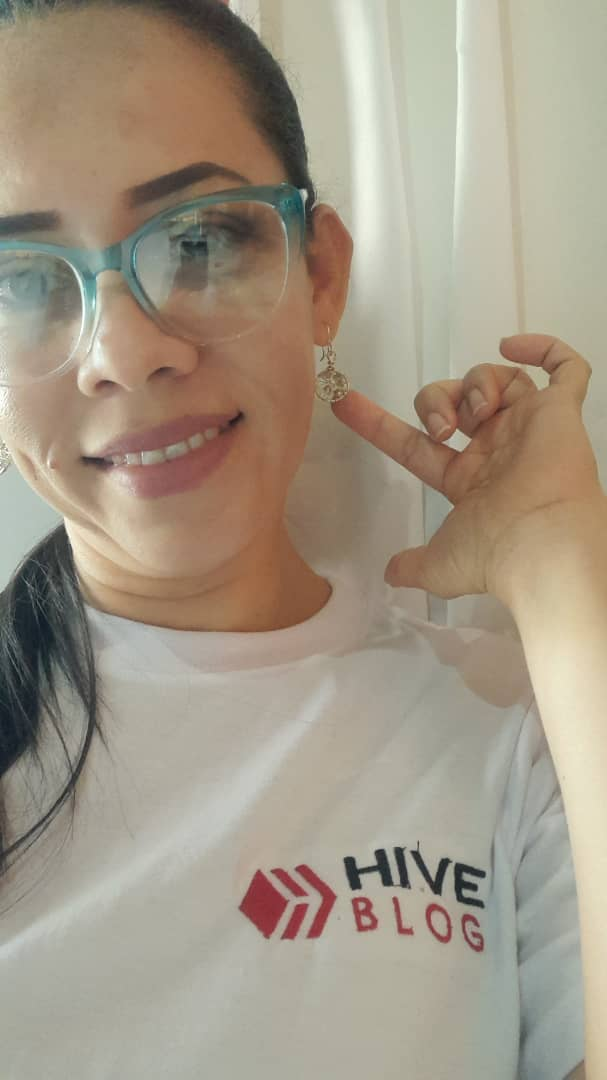 English
Friends, it's a pleasure to be with you again!
I come with much encouragement to show you some beautiful earrings that I made recently, is that besides that I love to create, I am a lover of accessories and color, one of the things I like is to give color to an outfit with colorful accessories, however today I will make some classics with crystals that you can use in any occasion, however they bring a bit of elegance and brightness.
One aspect that I want to highlight in this elaboration is the use of a marker instead of a mandrel, which is a tool that we use in jewelry and in this case I used a common element, to note that the tools can be built from items we have at home. So if you like this art be very attentive to this publication to note at what point I use the marker.
Materials
18 cm of 18 gauge bijouterie wire
10 small crystals
1 meter of bijouterie wire Cal. 26
1 pair of fishhook type tendrils.
Flat tip tweezers
Round-nosed tweezers
Cutting tweezers
Procedure
Step 1
Cut the 18 cm wire in two, with the 9 centimeter piece wrap it around the marker cap, leaving an excess at each end.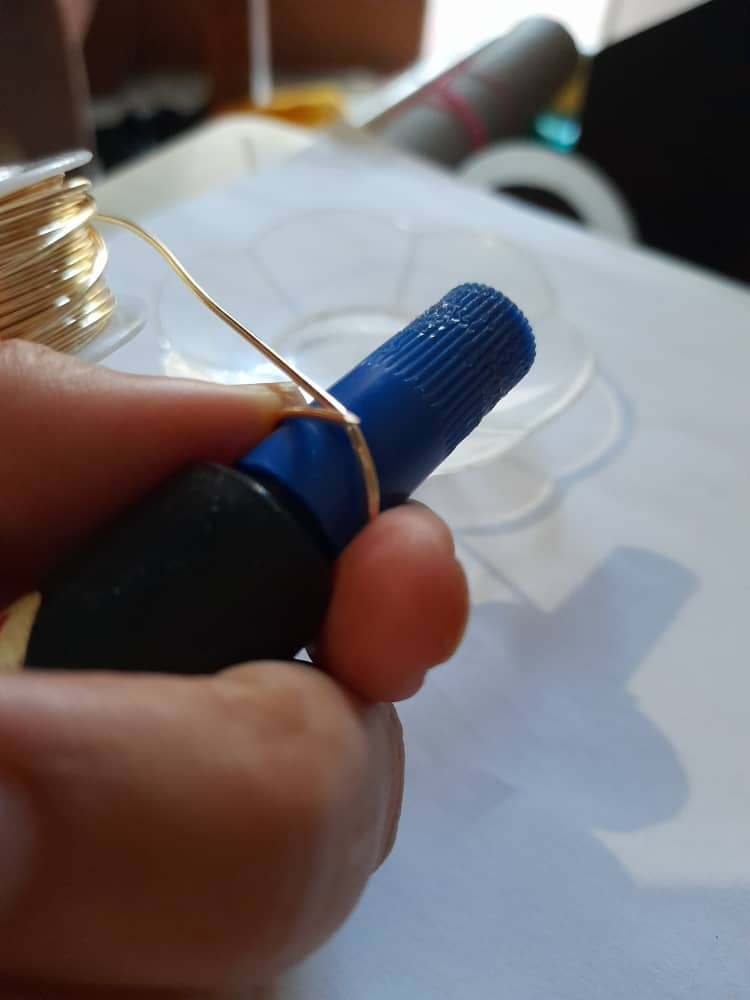 Step 2: Coil one end of the wire
Wrap one end of the wire over the other, to fix the ring.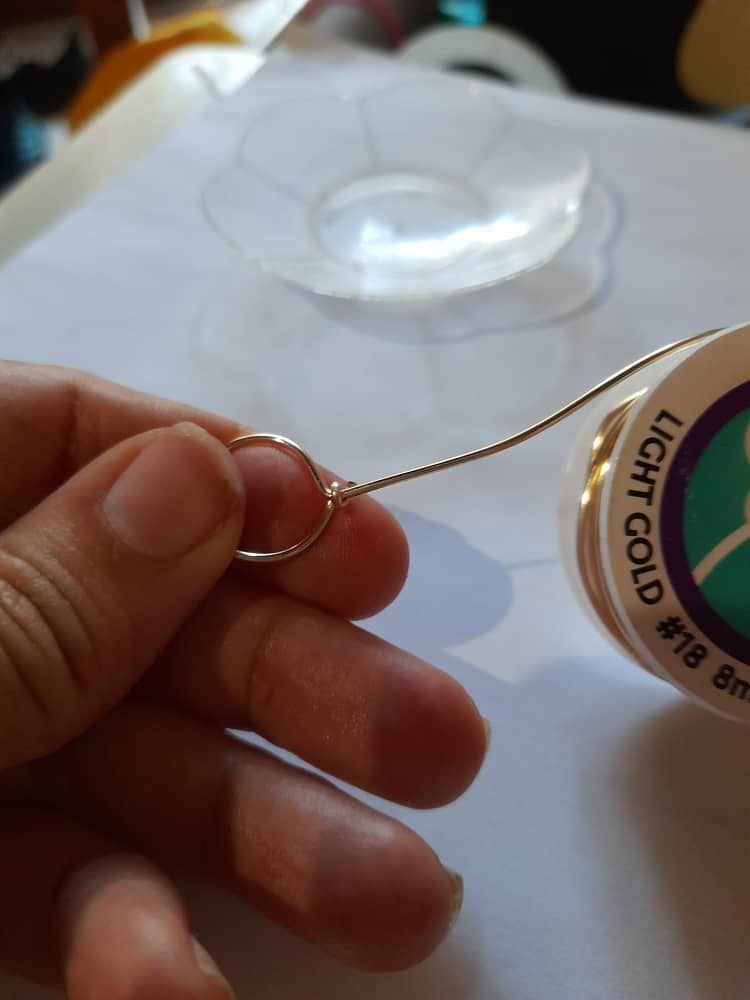 Step 3
With the excess at one end, make a ring with the help of the round nose pliers.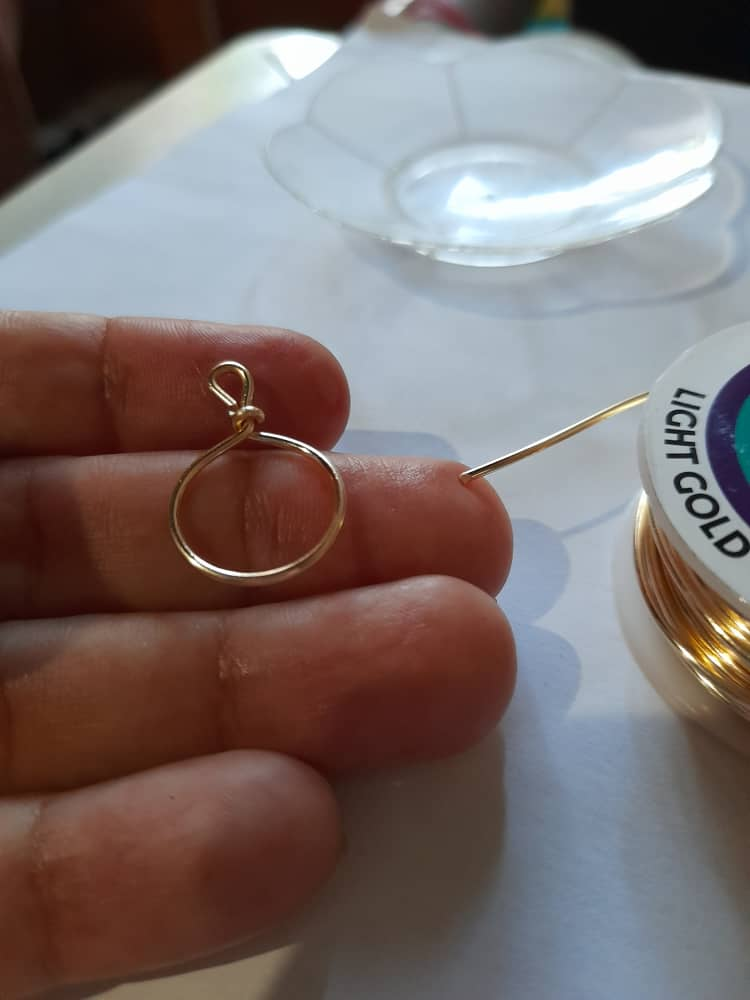 Proceed in the same way with the 9 cm pieces of wire, i.e. make 2 equal pieces.
Step 4
Cut the meter of wire cal. 26 in two sections of 50 cm, take one of these wires and roll on the ring made previously, once fixed introduce a crystal and roll again, this procedure will continue until the 5 crystals are located.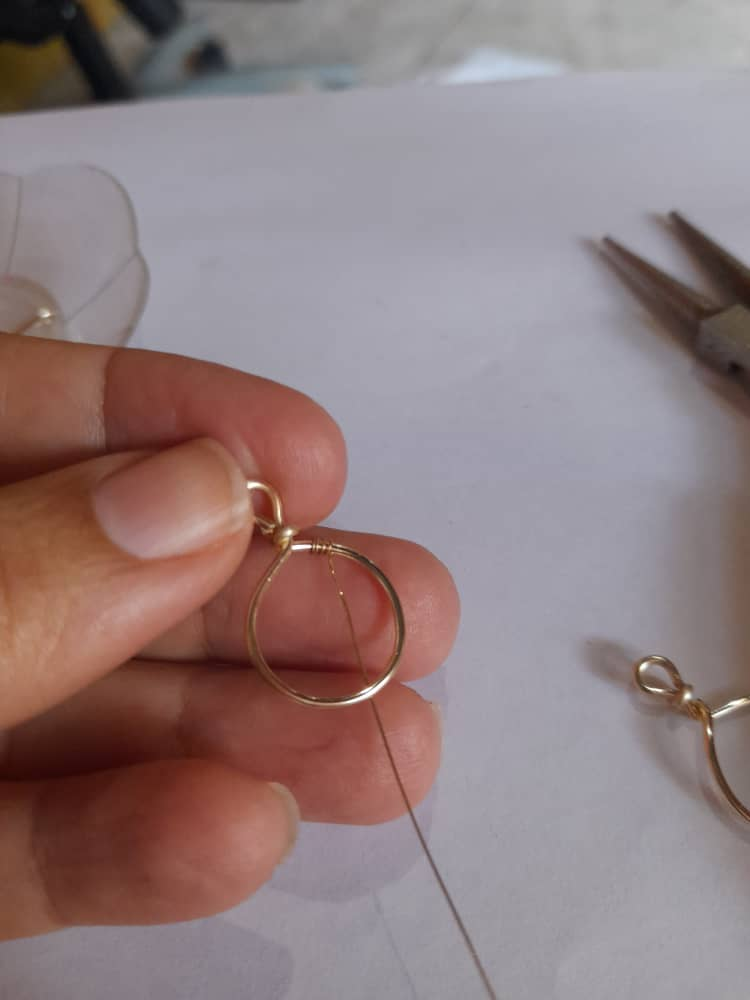 Step 5: Continue winding the wire on the ring.
Continue winding the wire on the base to make a kind of dream catcher.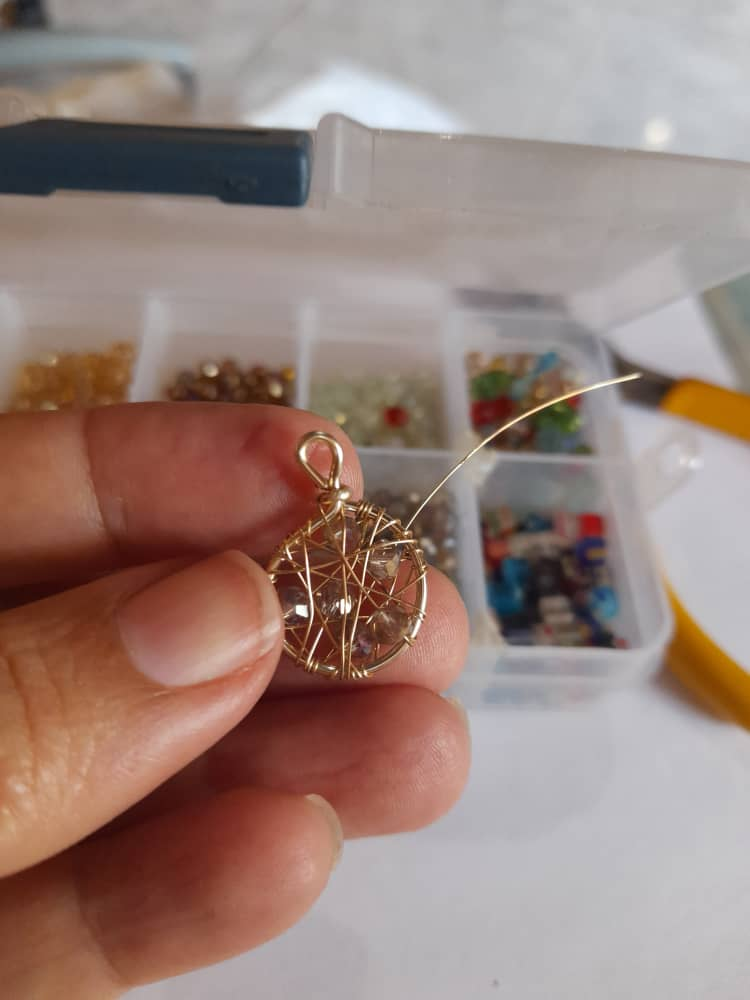 Step 6
Coil the end and with the flat-tipped pliers fix it well so that it does not cause discomfort or wounds.
Then hang the earrings to the hook type earring bases.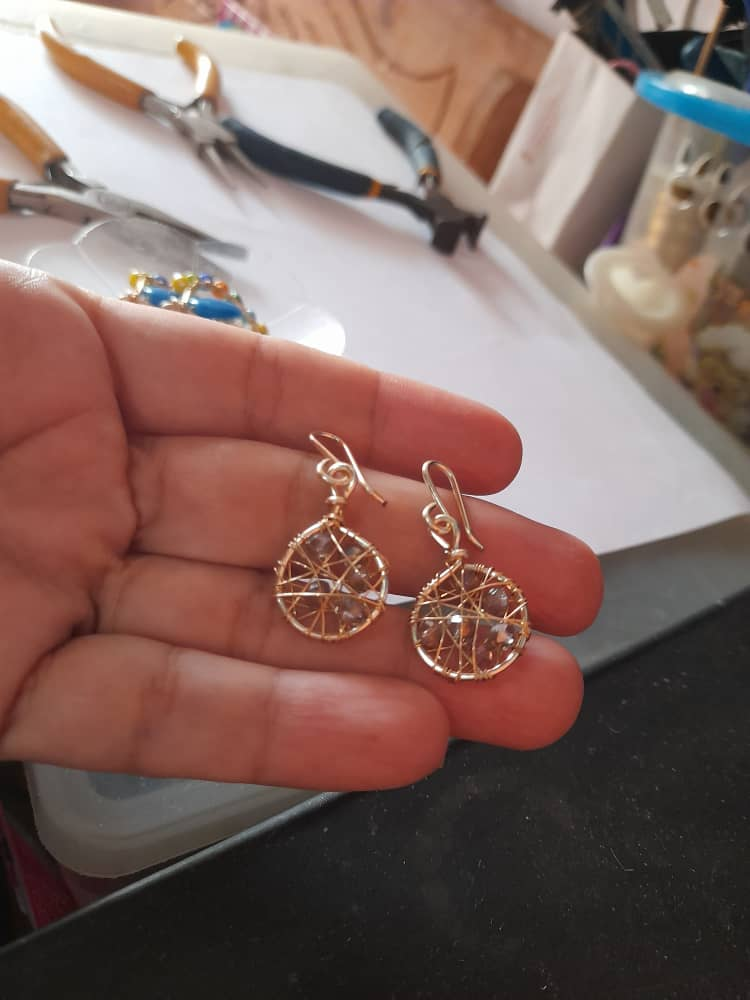 In this way we obtain these beautiful and elegant earrings.
I hope you liked it.
Thanks for reading.
Photos by @hetyg
Translated with www.DeepL.com/Translator (free version)
Español
Amigos un gusto estar de nuevo con ustedes!
Vengo con mucho ánimo a mostrarles unos lindos aretes que realice recientemente, es que aparte de que me encanta crear, soy amante de los accesorios y del color, una de las cosas que me gusta es dar color a un outfit con accesorios coloridos, sin embargo hoy haré unos clásicos con cristales que puedes usar en cualquier ocasión, sin embargo aportan un poco de elegancia y brillo.
Un aspecto que quiero resaltar en esta elaboración es el uso de un marcador en sustitución de un mandril, el cual es una herramienta que usamos en bisutería y que en este caso emplee un elemento común, para hacer notar que las herramientas podemos construirlas a partir de artículos que tenemos en casa. Así que si te gusta este arte esta muy atenta a esta publicación para que notes en que momento use el marcador.
Materiales
18 cm de alambre de bisutería Cal. 18
10 cristales pequeños
1 metro de alambre de bisutería Cal. 26
1 par de zarcillos tipo anzuelo.
Pinza de punta plano
Pinza de punta redondo
Pinza de corte
Procedimiento
Paso 1
Cortar en dos el alambre de 18 cm, con el trozo de 9 centímetros enrollar en la tapa del marcador, dejando un excedente en cada extremo.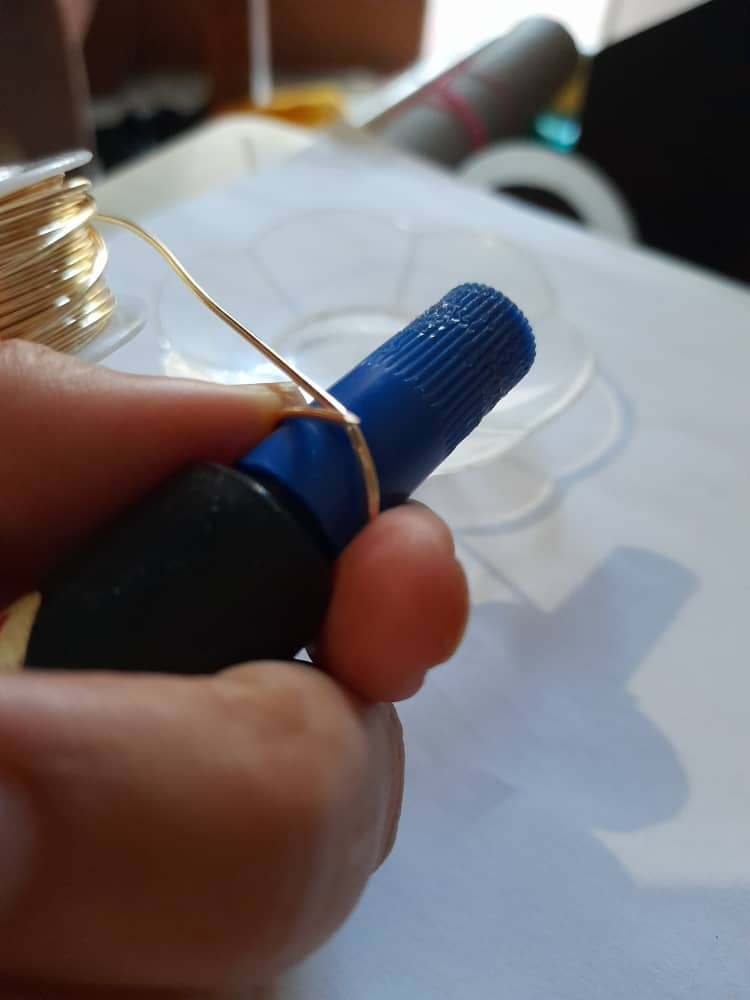 Paso 2
Enrollar un extremo de alambre sobre otro, para fijar el aro.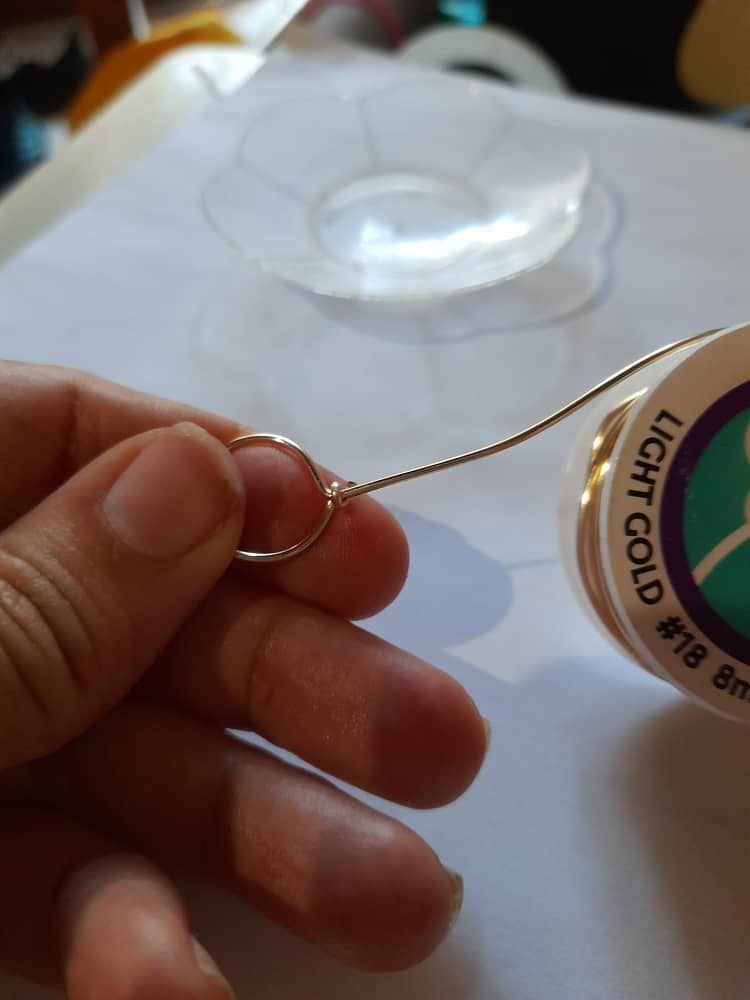 Paso 3
Con el excedente en un extremo hacer un aro, con la ayuda de la pinza de punta redondo.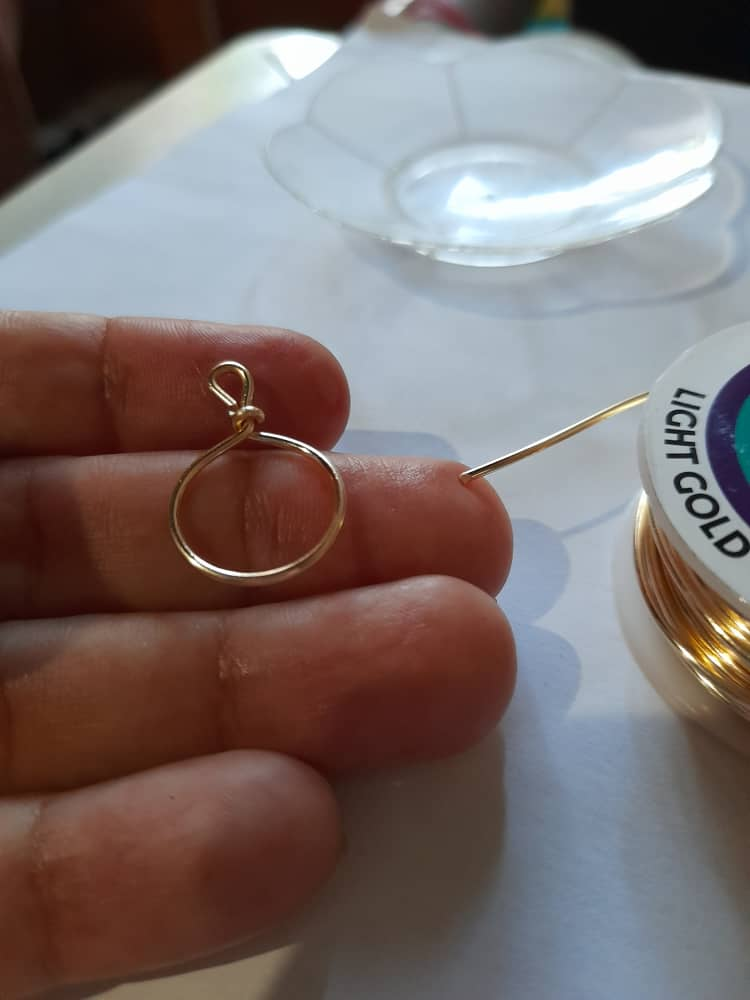 Proceder de igual manera con los trozos de alambre de 9 cm, es decir hacer 2 piezas iguales.
Paso 4
Cortar el metro de alambre cal. 26 en dos secciones de 50 cm, tomar uno de estos alambres y enrollar sobre el aro elaborado anteriormente, una vez fijo introducir un cristal y enrollar nuevamente, este procedimiento va a seguir hasta ubicar los 5 cristales.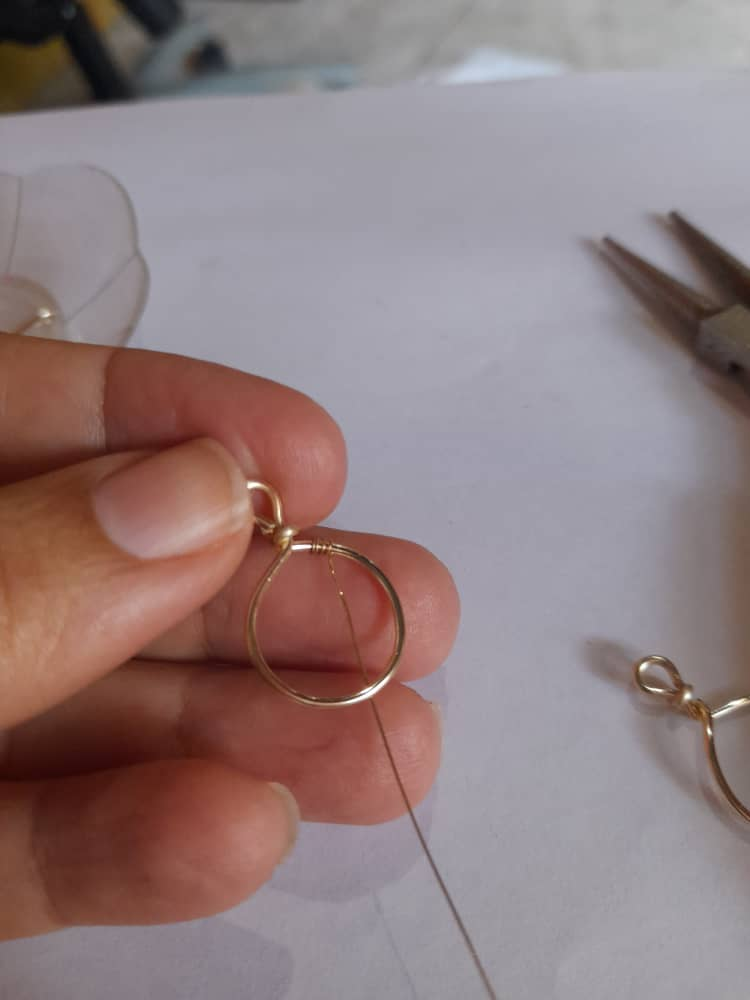 Paso 5
Seguir enrollando el alambre sobre la base para hacer una especie de atrapa sueños.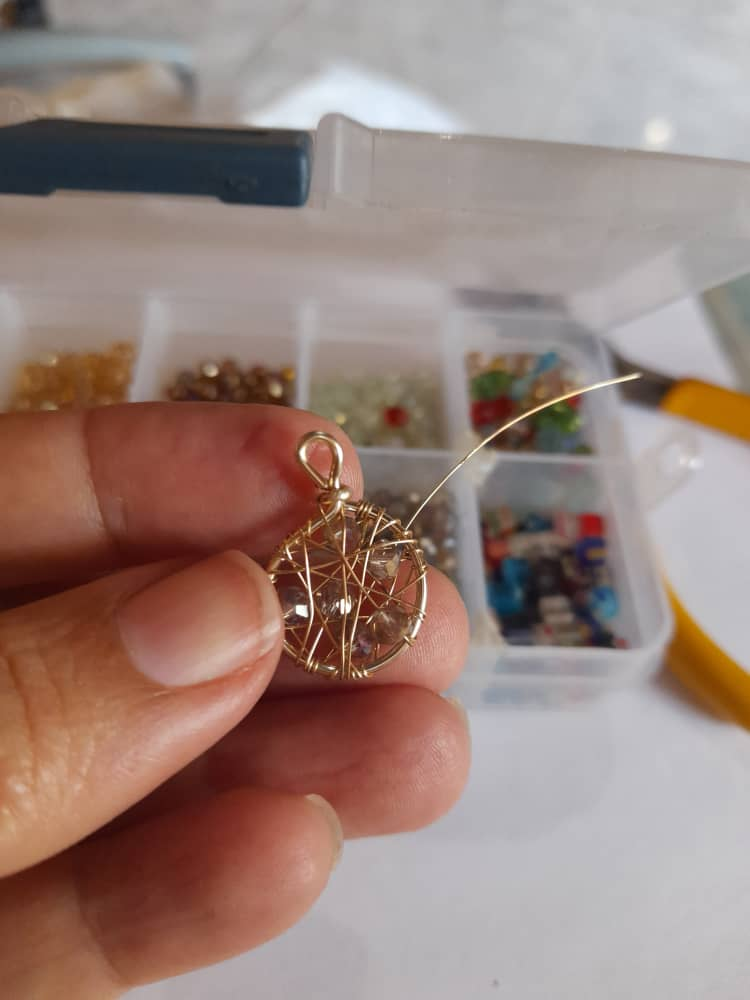 Paso 6
Enrollar el extremo y con la pinza de punta plano fijarlo bien para que no cause molestias o heridas.
Luego colgar los aros a las bases de aretes tipo anzuelo.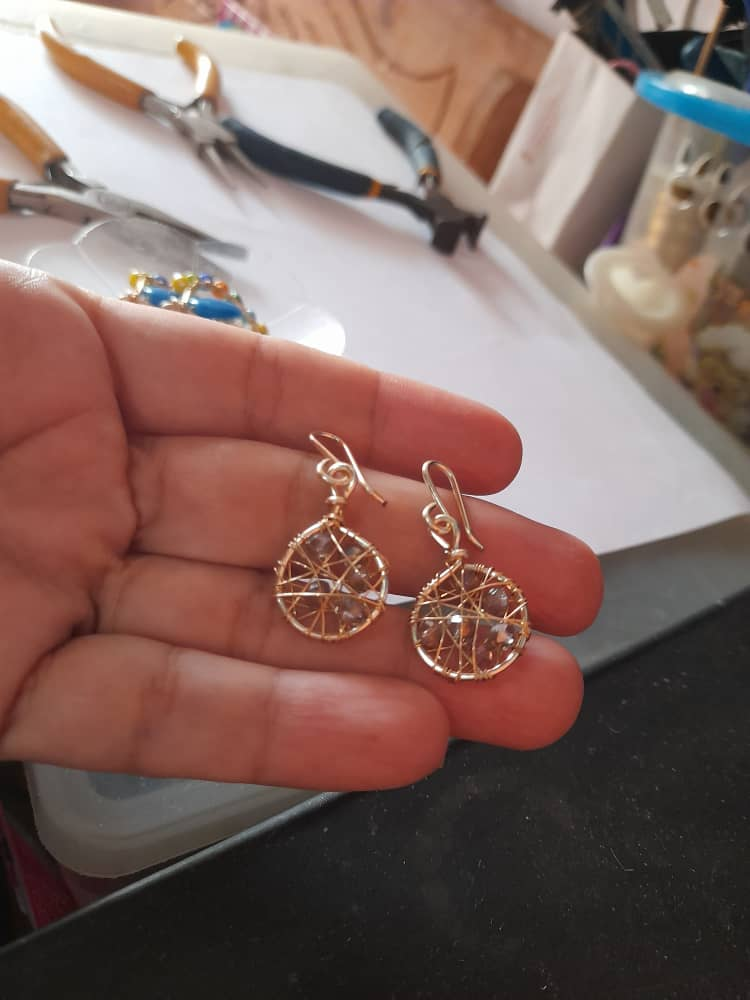 De esta manera obtenemos estos hermosos y elegantes pendientes.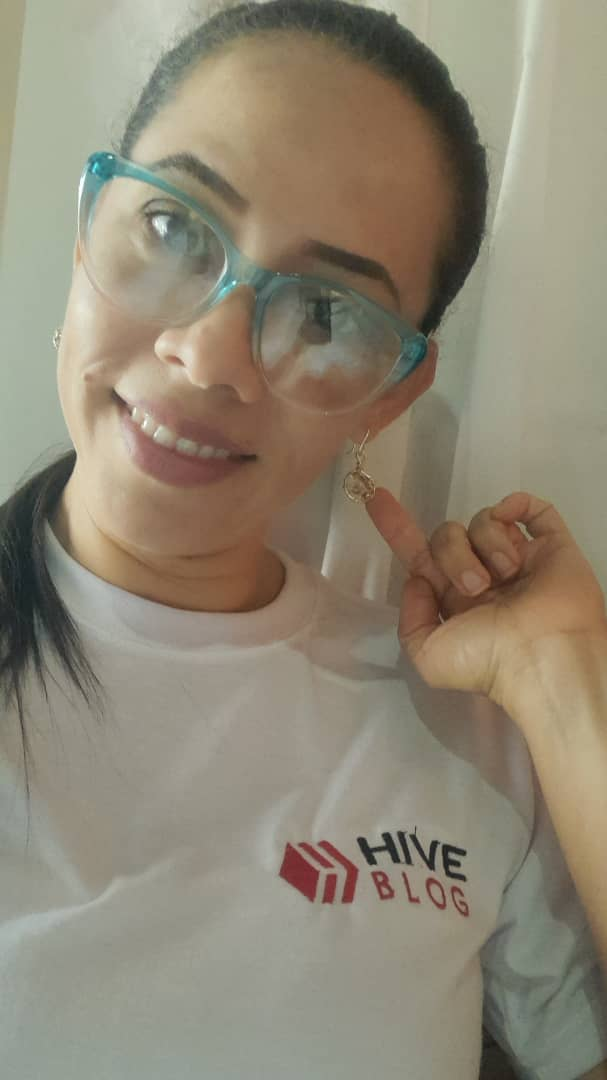 Espero les haya gustado.
Gracias por leerme.
Fotos de @hetyg