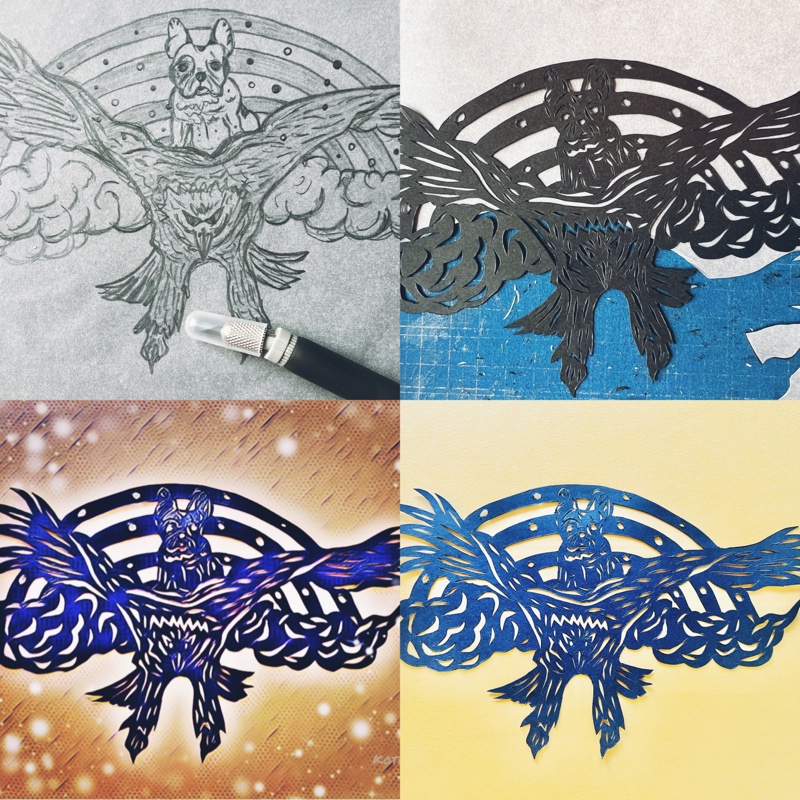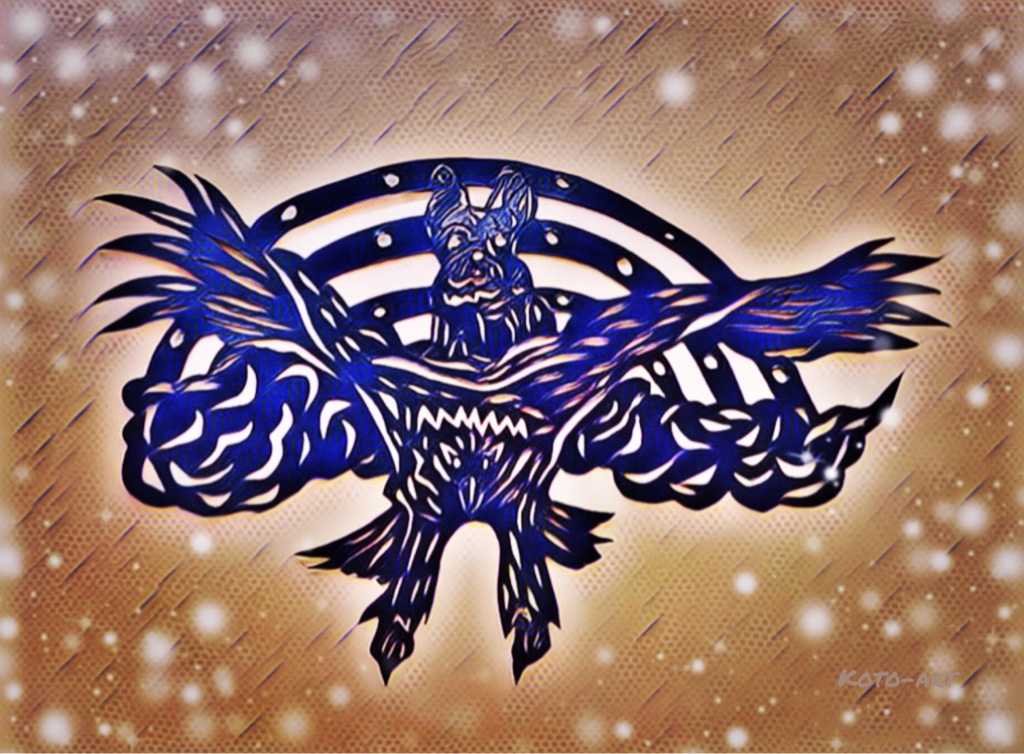 "Chap on Eagle" Cut Paper Art
I created this cut paper art called "Chap on Eagle" for my previous dog's memorial day. She was a pretty, tiny, and cheerful French Bulldog. Her name was Chap.
I often imagine that she is on an eagle's back flying in the sky freely when I see eagles. I strongly feel so! She is very free now.
"鷲の上のチャップ"
以前飼っていた犬の命日だったので切り絵を作りました。タイトルは"鷲の上のチャップ"です。名前はチャップでフレンチブルドッグでした。
いつも鷲を見るたびにになぜか思うのですが、チャップが鷲の背中の上に乗って自由に飛び回っている気がします。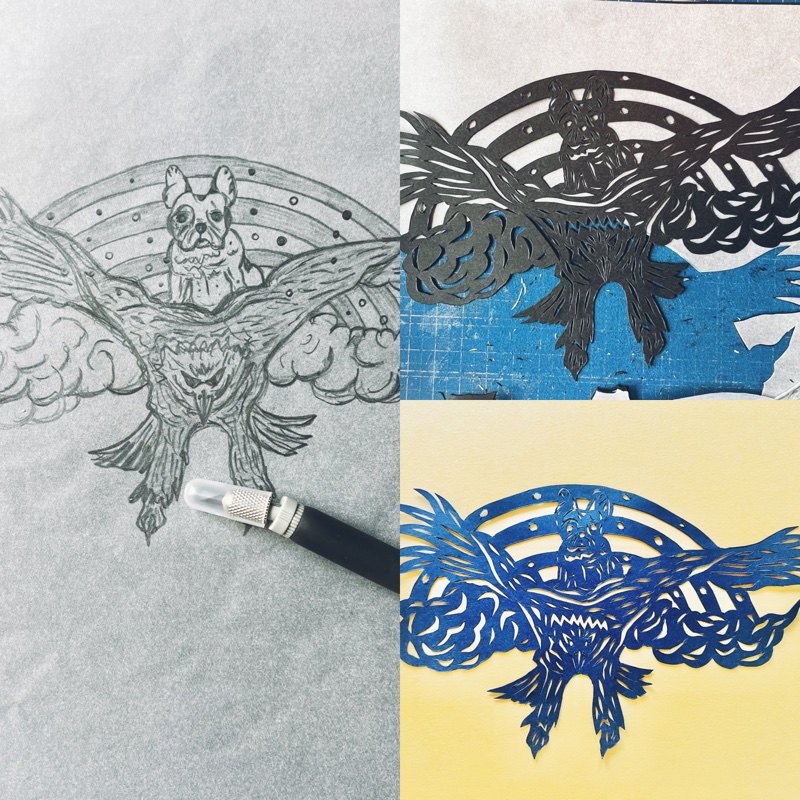 I drew a sketch first. Then, attached it to black paper with a stapler. I cut it with a special cutter. After cutting it out, I digitally processed it. The background image is a snow sky but warm on the eagle back with its feathers.
まずはスケッチをして、ホチキスで黒い紙にとめます。それから特別なカッターで切っていきます。切り終わったらデジタル加工を少し施します。背景のは寒い雪が降っていますが、鷲のフワフワの羽があるので、あったかいのです。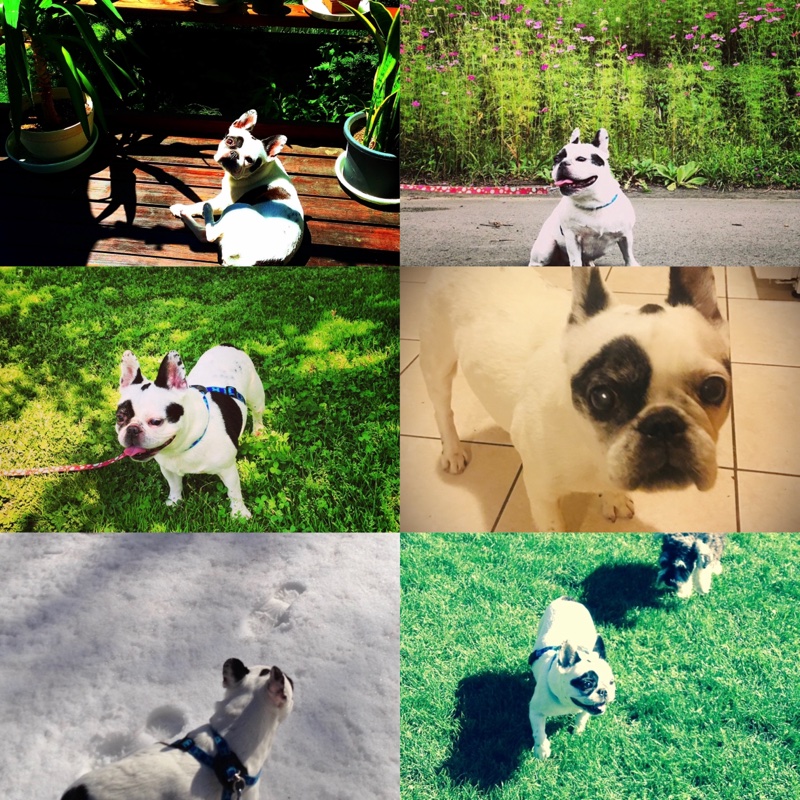 Chap in Nature
自然の中のチャップ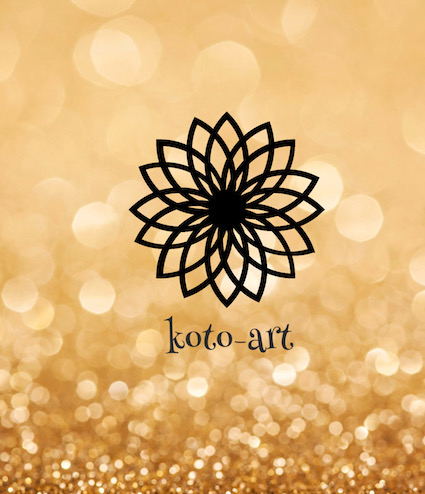 My Site: https://koto-art.wixsite.com/mysite-1/home