Hello hivers!!!!
How's everyone here?I hope and pray that everyone is doing great today no matter what kind of problems we are facing right now always remember that you are strong and brave and you can face it all ,GOD is always on our side so ,no worries at all keep believing and trust God always.
Last January 30,my youngest son celebrated his 3rd birthday and I make my DIY cake for him.Its my first time to did that diy cake and happy to share it to you.Its my first time to post also in this community.
My DIY cake!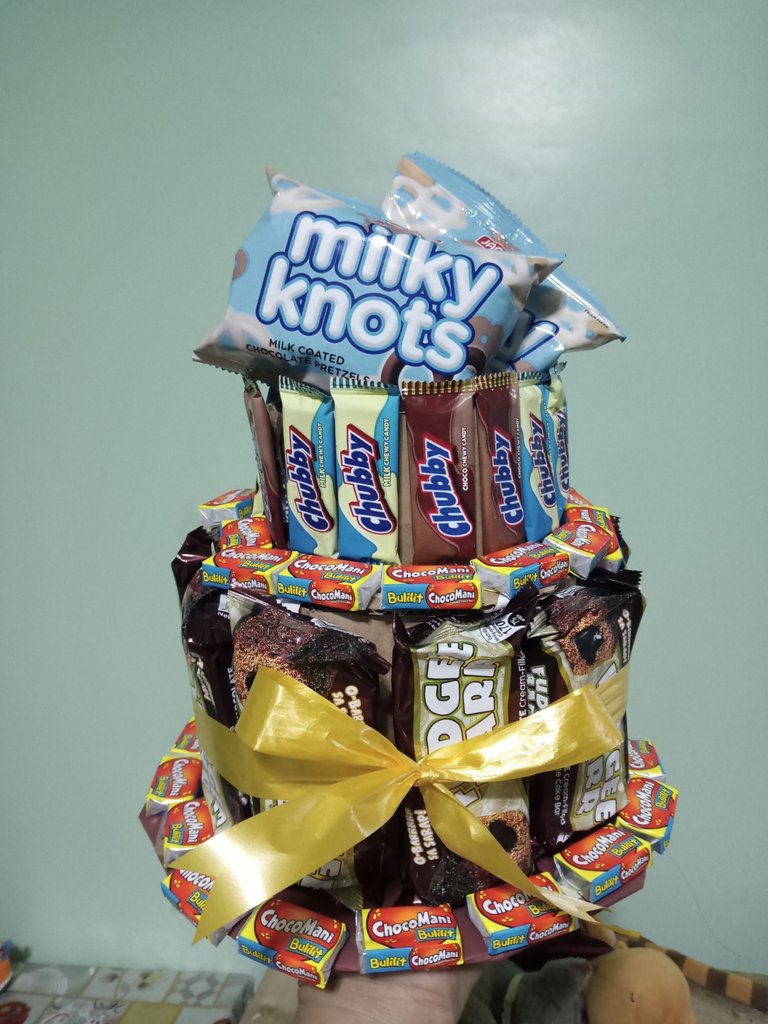 I saw some facebook post of one of our neighbor here and I am interested about it since I am planning for my son's birthday celebration but then I was shocked for the charges she asked on making that kind of DIY cake,prices for making it will cost from $4-$6 sweetsare not included yet .It was so expensive for me so I was thinking why not to try it by myself for me to be able to save.
Here's the materials needed
cardboard
-scissors
-doble sided tape
-ribbon(for design)
-color paper (for covering the cardboard)
-candies,chocolates or depends on you what you wanted to make
Procedure
First ,cut the cardboard and make the shape you wanted.Make a round shape for the base and for the layer.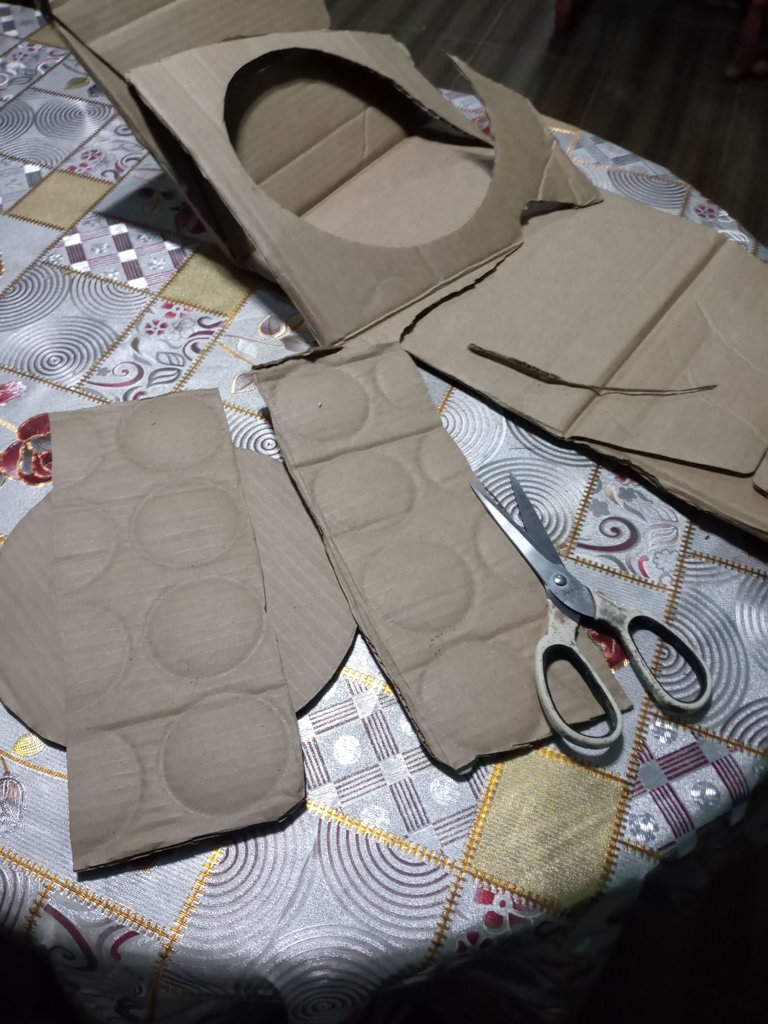 Then started making your desired cake formation.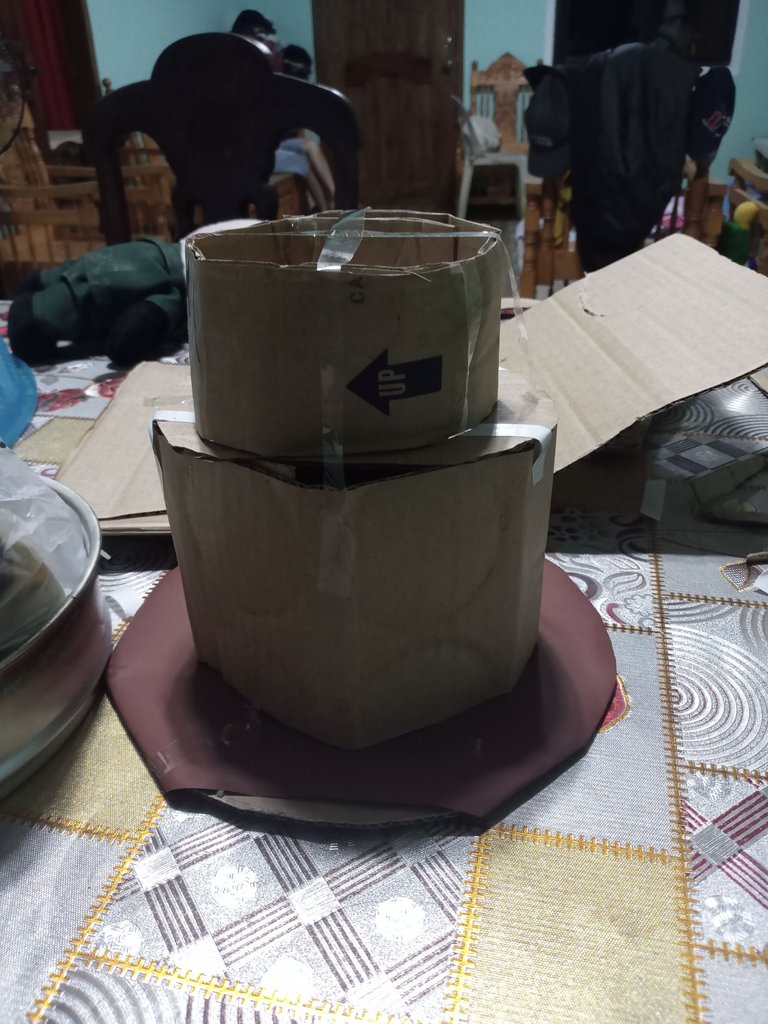 Then prepare the sweets you wanted to put and by using the doboe sided tape,start to put the sweets.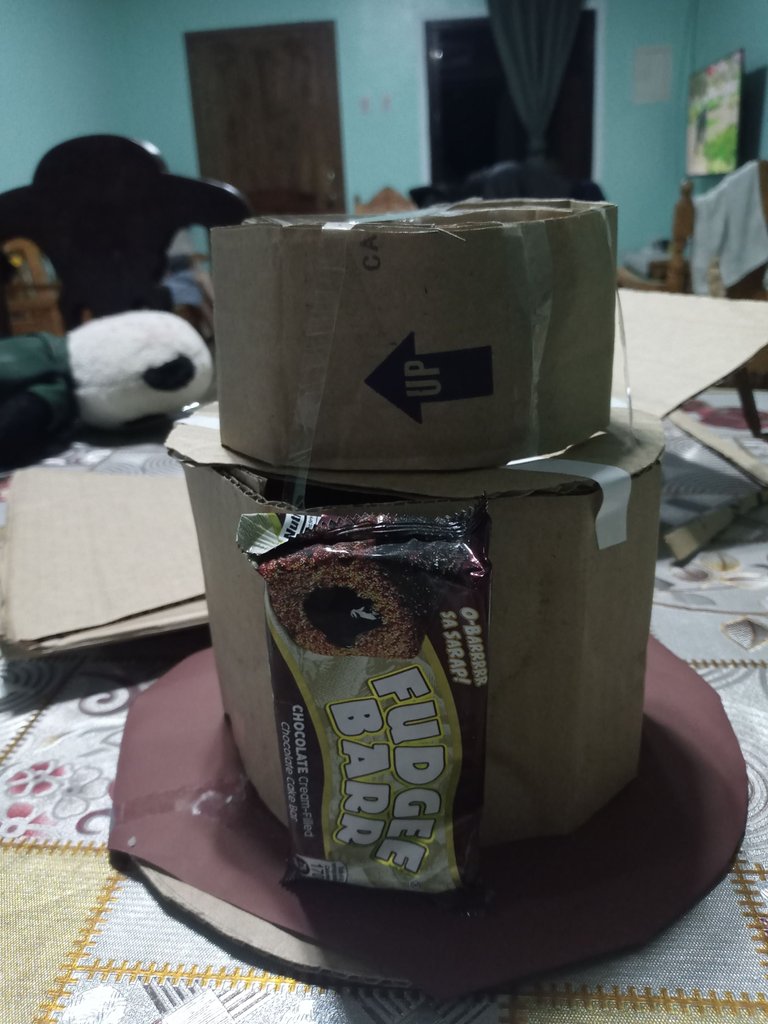 Just be creative on making it .I actually planning to add some lollipops and jellyace but then I am scared to let my son to eat that kind of sweets since a lot of choking cases to the young children.So I better used this easy to eat sweets and not dangerous to my kinds.
And here's my first ever DIY sweets cake for my baby.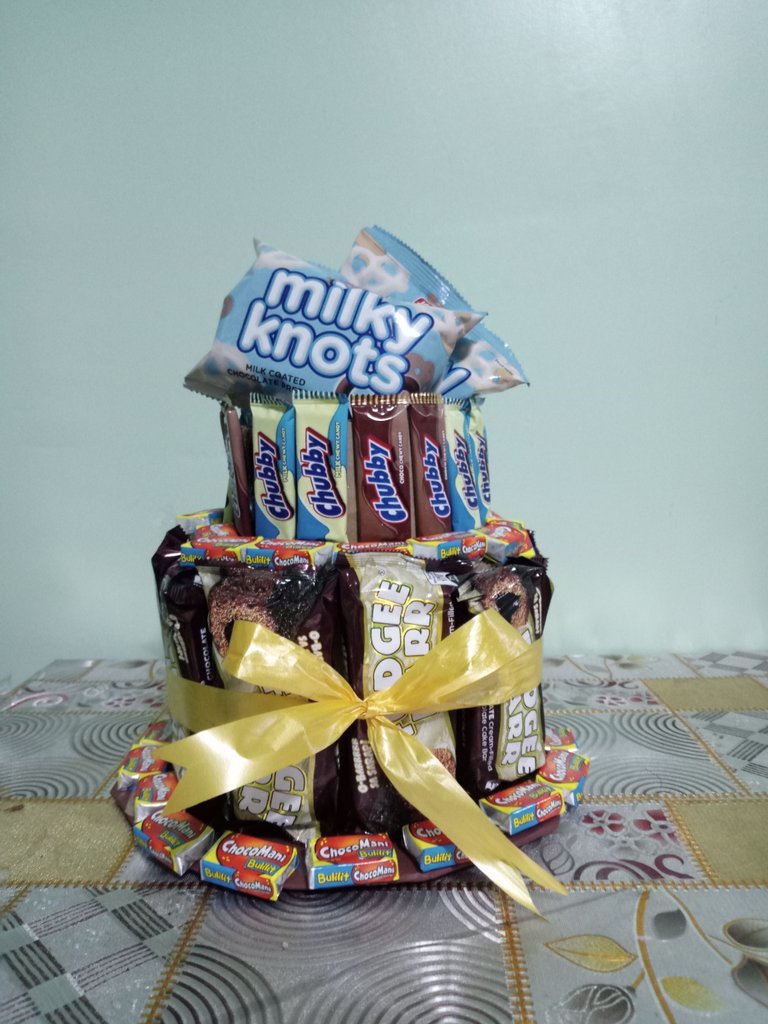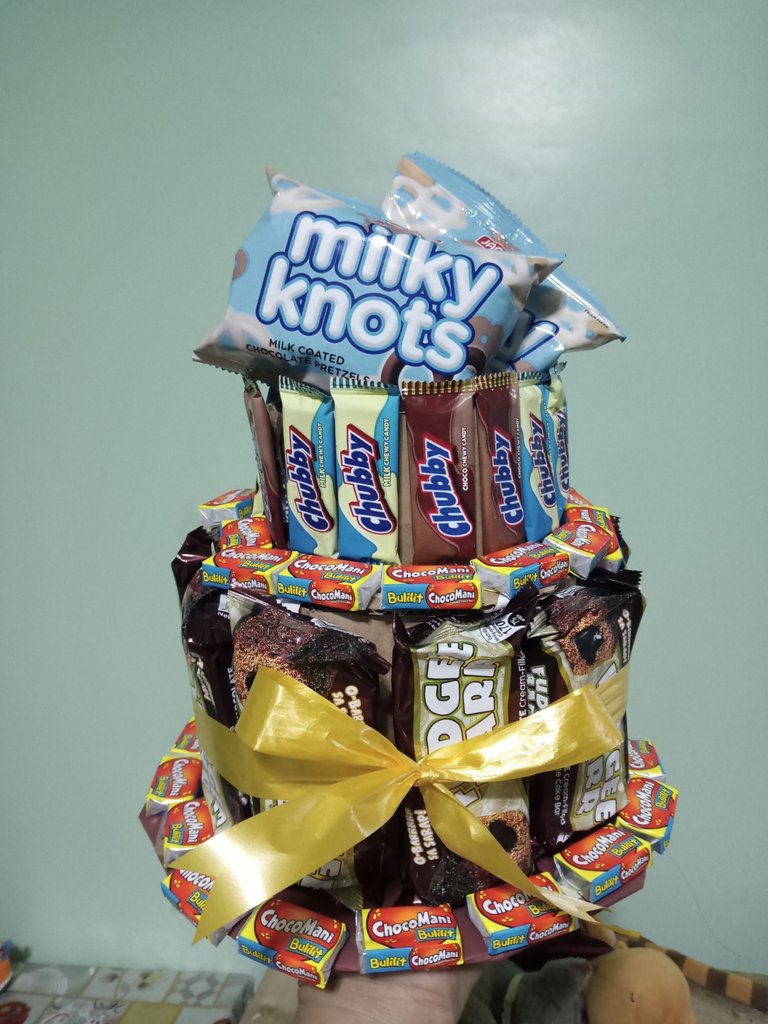 I only spent 160pesos or $2.90 for the sweets and the rest of the materials was a recycled.I able to save a huge amount than planning to ordered it.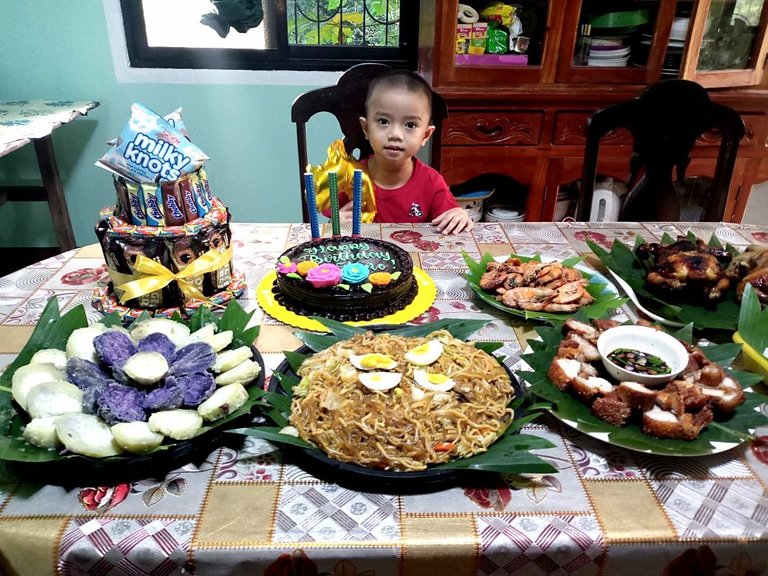 It is my first time to make but I am happy with the result ,it may not so clean to look but I am satisfied as its my first time.And ofcourse soon,I will try another design and another sweets.
And that's all ,I hope you learn something from this blog.Thanks for spending your time and God bless us.
Love,
@mitch18