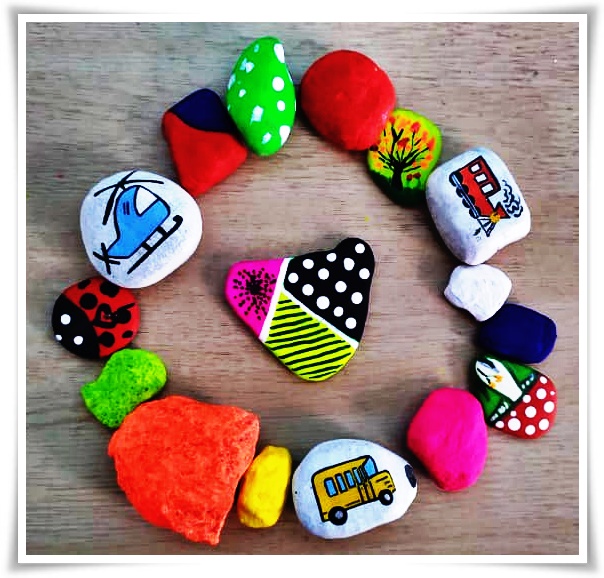 [ENG]
These days my son, rummaging in the trunk of memories, got a group of flat stones that my mother had kept in a small box. He said to me: "Mommy, why don't you paint them like the ones you painted years ago?
I honestly didn't remember what I had done and he looked for the decorated stones and showed them to me. Yes, I remember when I painted them. It was with gel pens and lettering pens. It's very easy to do it that way because of the pulse.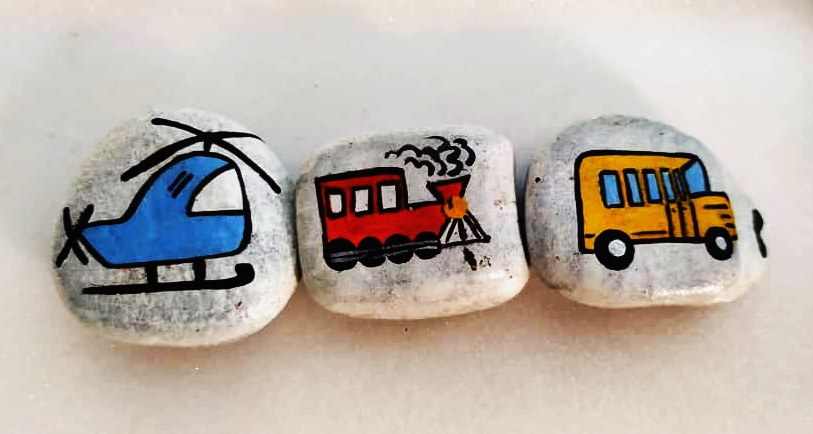 Stones that I decorated some years ago.
When I saw the brushes I have, I realized that they were not suitable either. Too thick for fine lines. But what does it matter? These pebbles were there at the bottom of a trunk, very dull, waiting to be discovered and to give a new perspective to their lives.
But at my son's insistence, I thought: Ok, Alicia, what are you going to lose? Come on woman, it will be fun!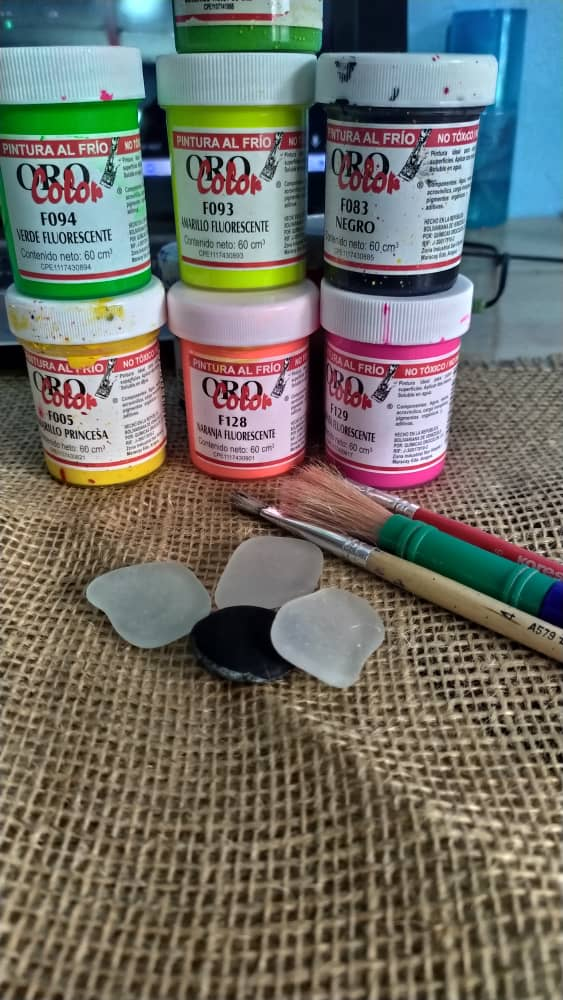 So I immediately started looking for the materials.
What do we need?
Brushes.
Acrylic or cold paint, whatever you have at home.
Smooth or flat stones.
Creativity.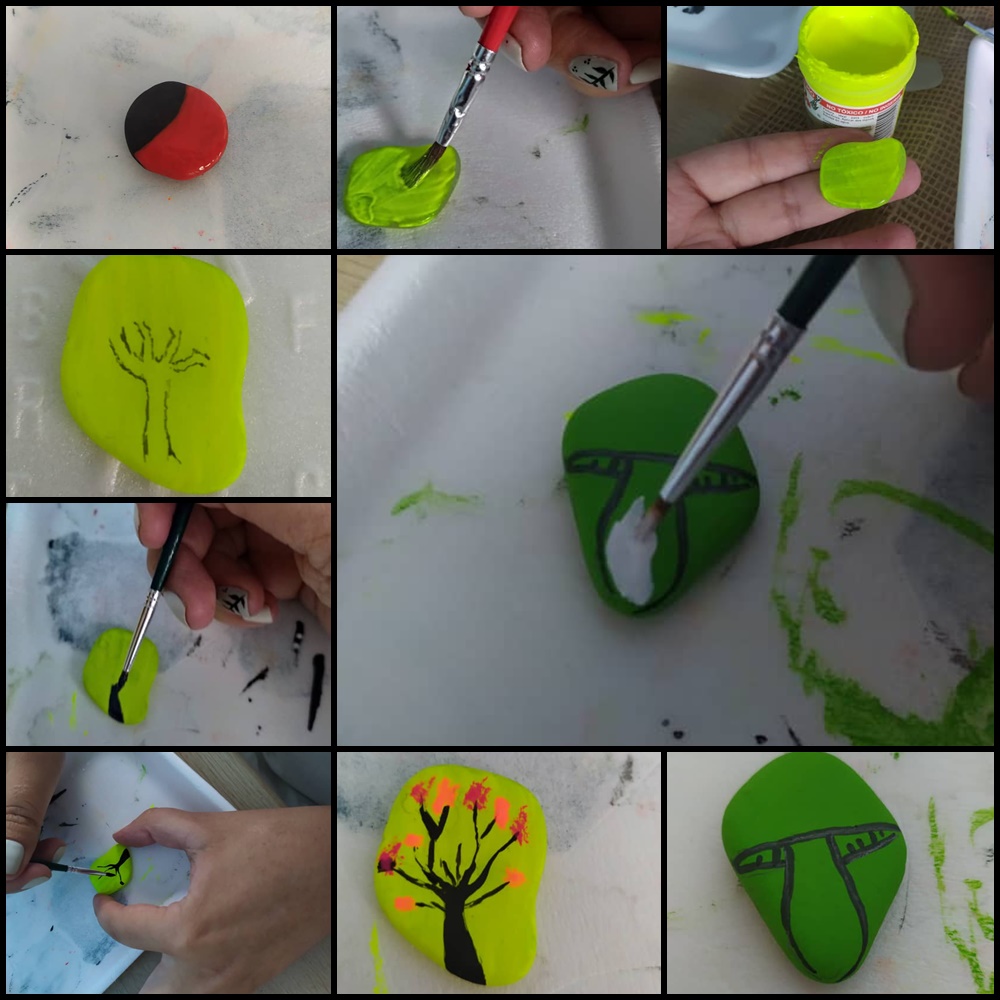 After washing the stones to remove any dust particles they may have, we begin to paint them as we wish. The process is a little slow because we have to wait for each layer of paint to dry, to be able to place another one and then to make the design we want.
What I did was to paint several stones at the same time so that they would dry all at the same time.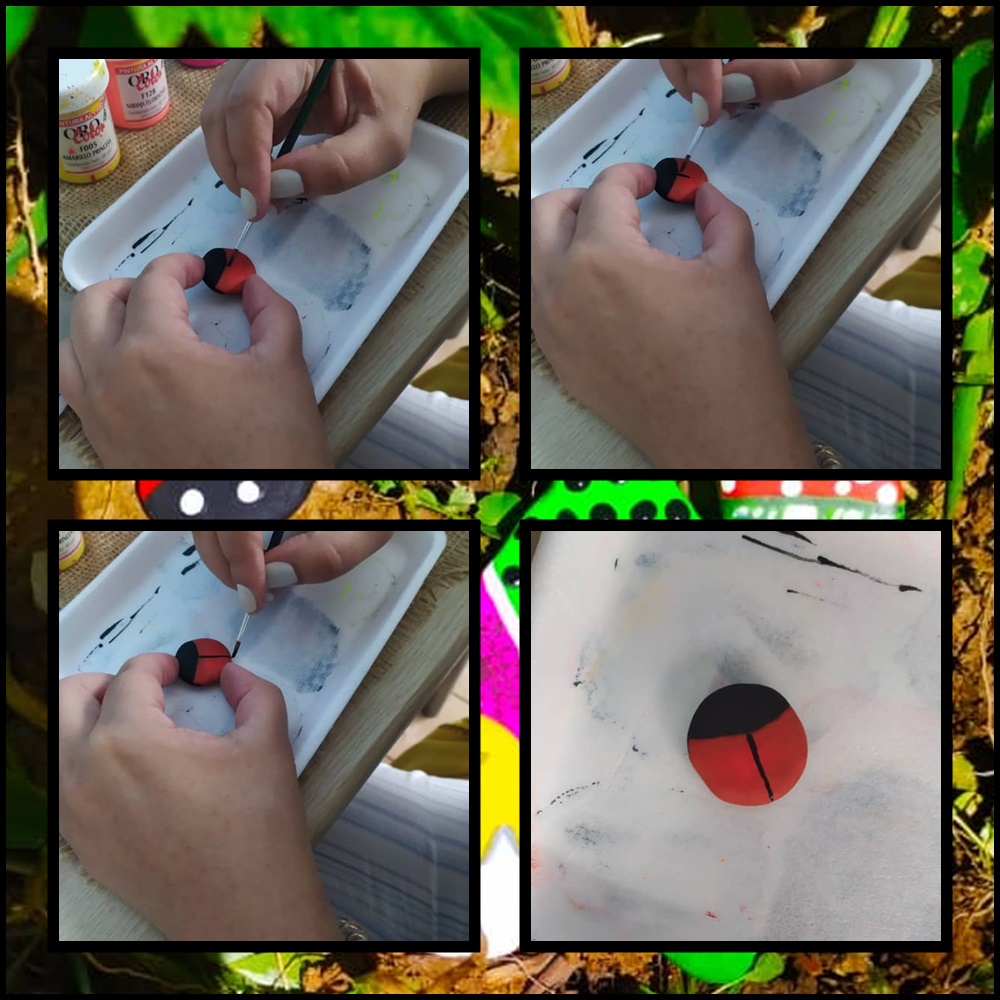 The only thing you need is creativity and pulse because there are strokes that need to be very thin or not to go out of the edges. Even if you do it with gel pens, you have to have a doctor's pulse.
For me it is relaxing to paint. In fact, I love it when my son is sent drawing activities as a homework assignment because I always help him... Or does he help me?🤔😉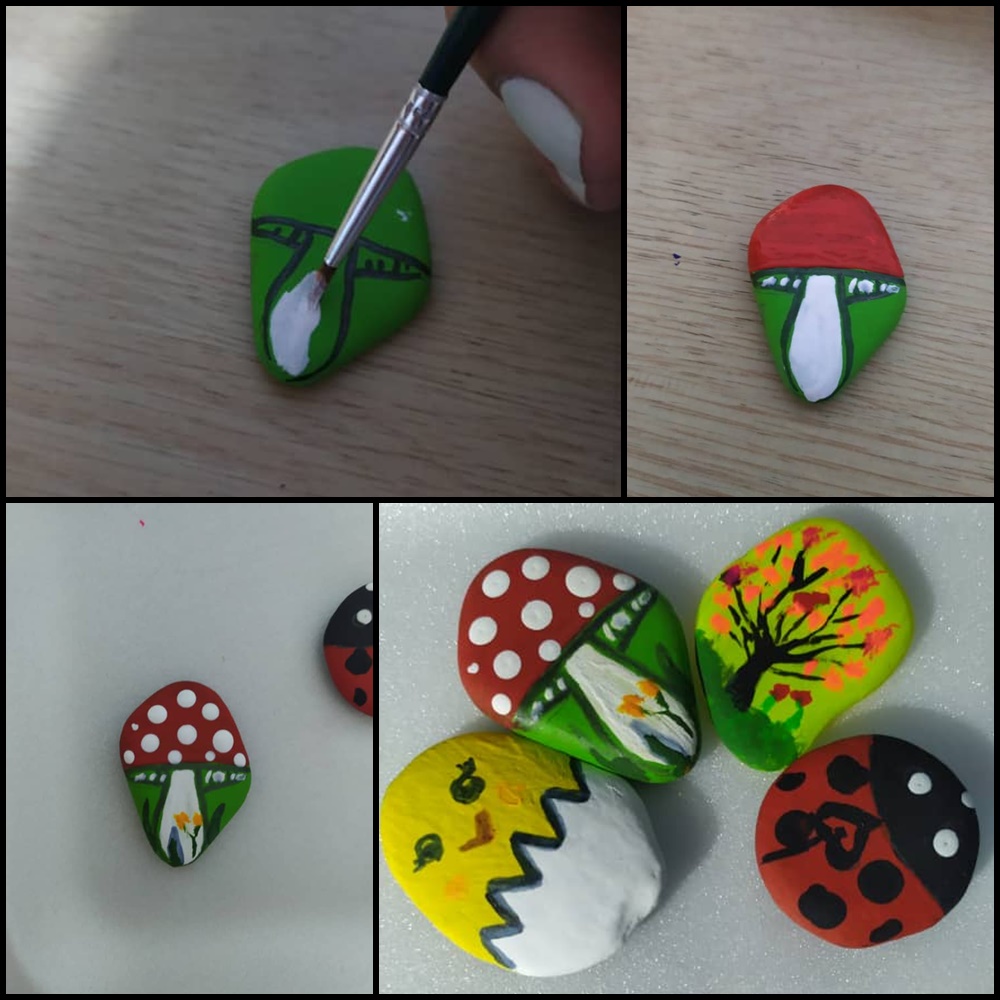 Did you see that it doesn't take much? I don't have the precision of a doctor but I relaxed and had a lot of fun, because my son was very concentrated painting his own stones that were not smooth, but he wanted to give some stones to me. I loved the way they turned out, because even though he just painted them, they were beautiful (for me, his mommy). I think that because they are so simple, they are beautiful.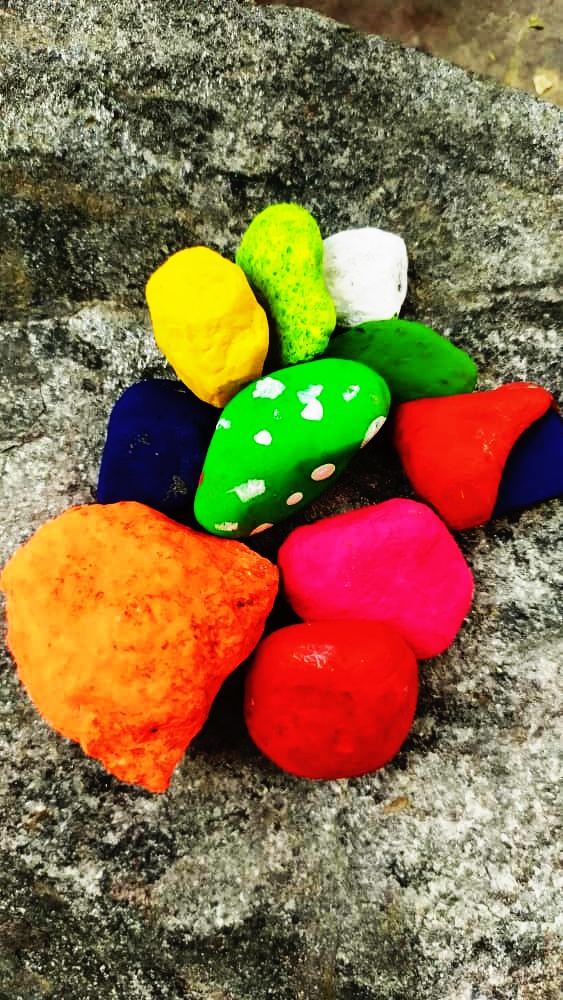 I hope you liked how they turned out. From simplicity and humility, we did it with a lot of love.
Thank you for coming to visit me.

---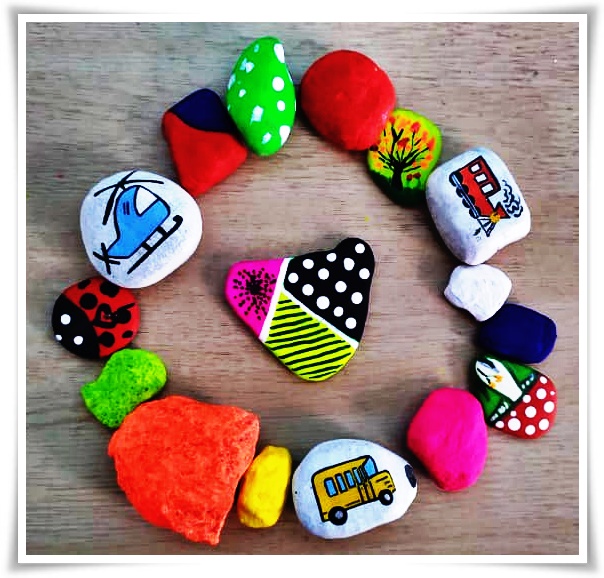 [ESP]
En estos días mi hijo, jurungando en el baúl de los recuerdos, consiguió un grupo de piedras planas que mi mamá tenía guardadas en una cajita. Me dijo: ¿Mami, por qué no las pintas como las que pintaste hace años?
Honestamente no me acordaba de lo que había hecho y él buscó las piedras decoradas y me las mostró. Si, recuerdo cuando las pinté. Fue con plumones de gel y plumones para lettering. Es muy fácil hacerlo así por el tema del pulso.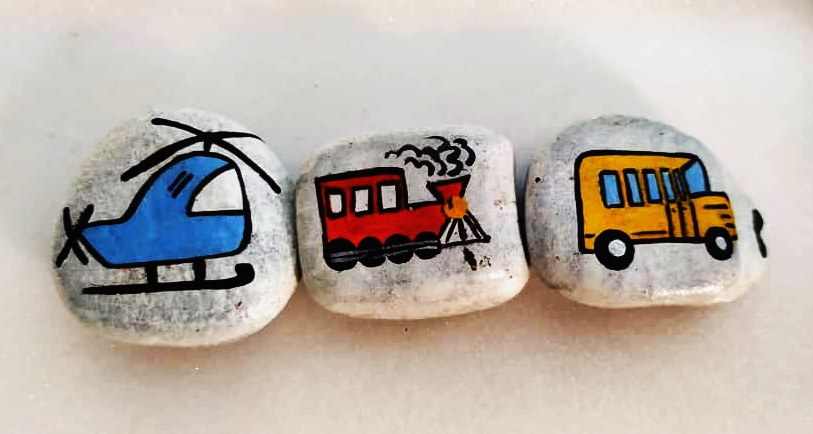 Stones that I decorated some years ago.
Cuando vi los pinceles que tengo, me di cuenta que tampoco eran adecuados. Muy gruesos para las líneas finas. Pero qué importa? Estas piedritas estaban allí al fondo de un baúl, muy aburridas, esperando ser descubiertas y que le dieran una nueva perspectiva a sus vidas.
Pero ante la insistencia de mi hijo, pensé: Ok, Alicia, ¿Qué vas a perder? Vamos mujer, será divertido!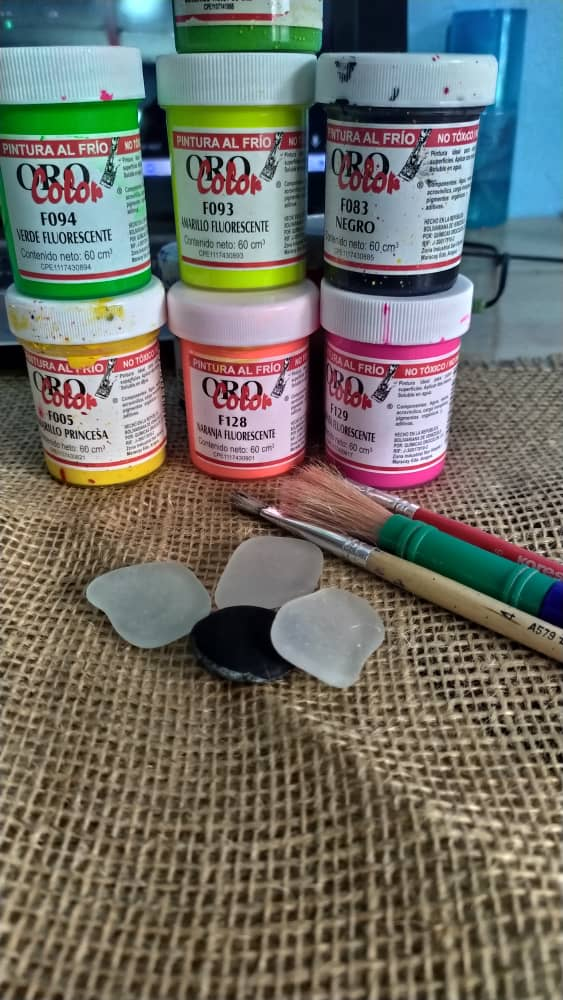 Así que de inmediato me puse a buscar los materiales.
¿Qué necesitamos?
Pinceles.
Pintura acrílica o al frío, la que se tenga en casa.
Piedras lisas o planas.
Creatividad.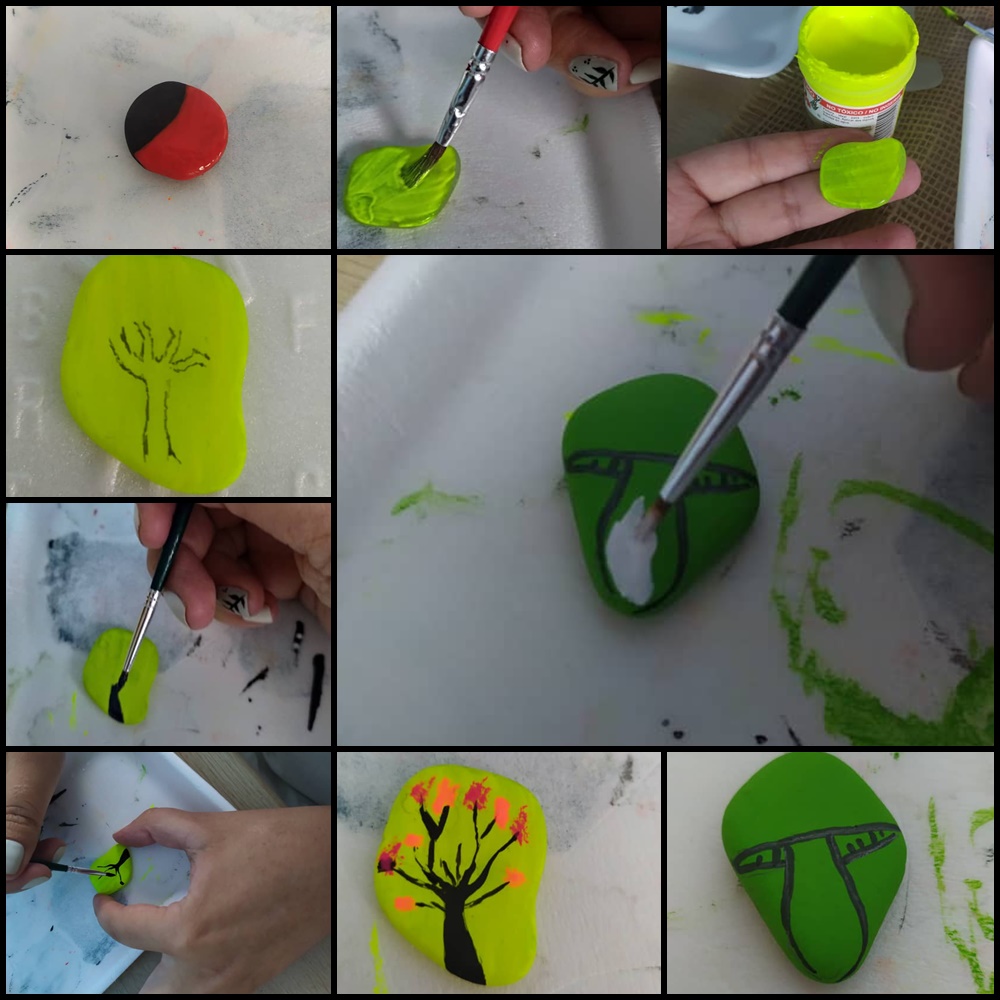 Después de lavar las piedras para quitarle cualquier partícula de polvo que pueda tener, comenzamos a pintarlas como queramos. Es un poco lento el proceso porque hay que esperar que se seque cada capa de pintura, para poder colocar otra y luego para hacerle el diseño que queramos.
Yo lo que hice, fue pintar varias piedras al mismo tiempo para que fuesen secando todas al mismo tiempo.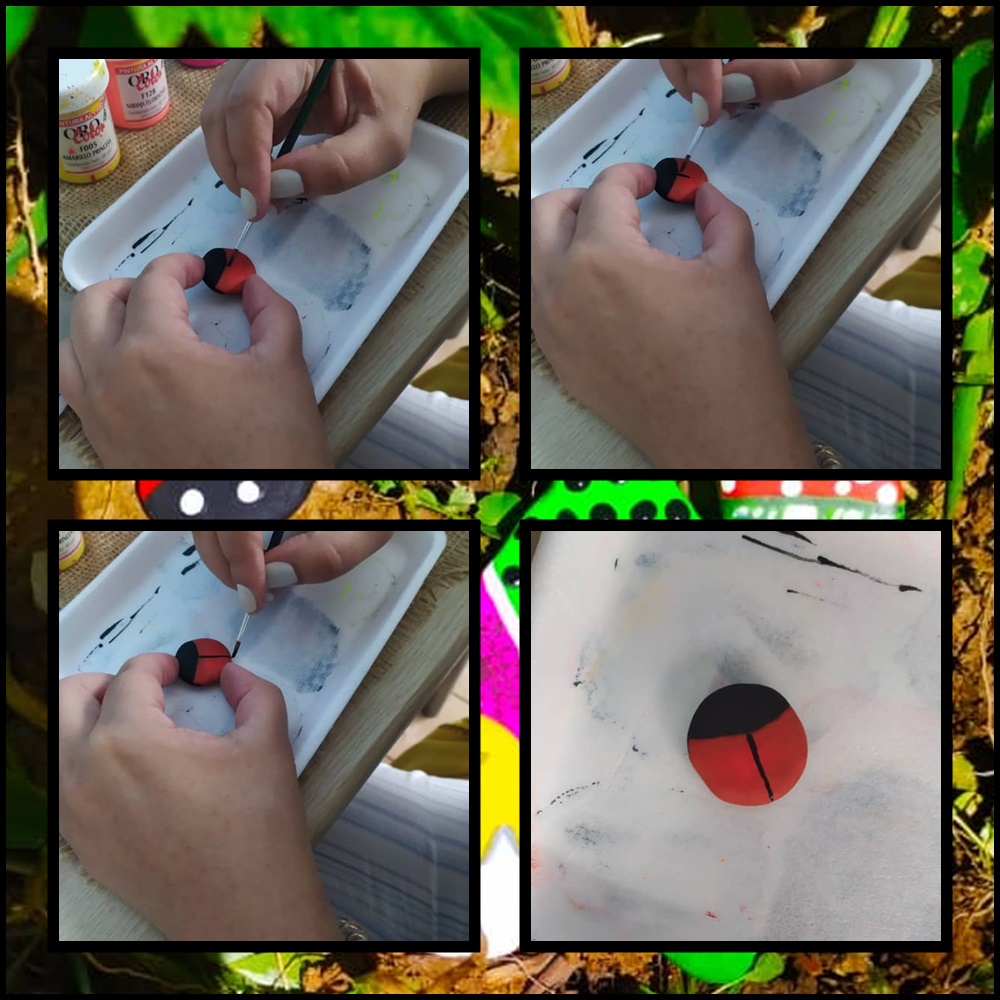 Lo único que necesitas es creatividad y pulso porque hay trazos que deben ser muy finos o para no salirte de los bordes. Incluso si lo haces con plumones de gel, tienes que tener un pulso de médico.
Para mi es relajante pintar. De hecho, me encanta cuando a mi hijo le mandan actividades de dibujo como tarea escolar porque siempre lo ayudo... ¿O él me ayuda a mi?🤔😉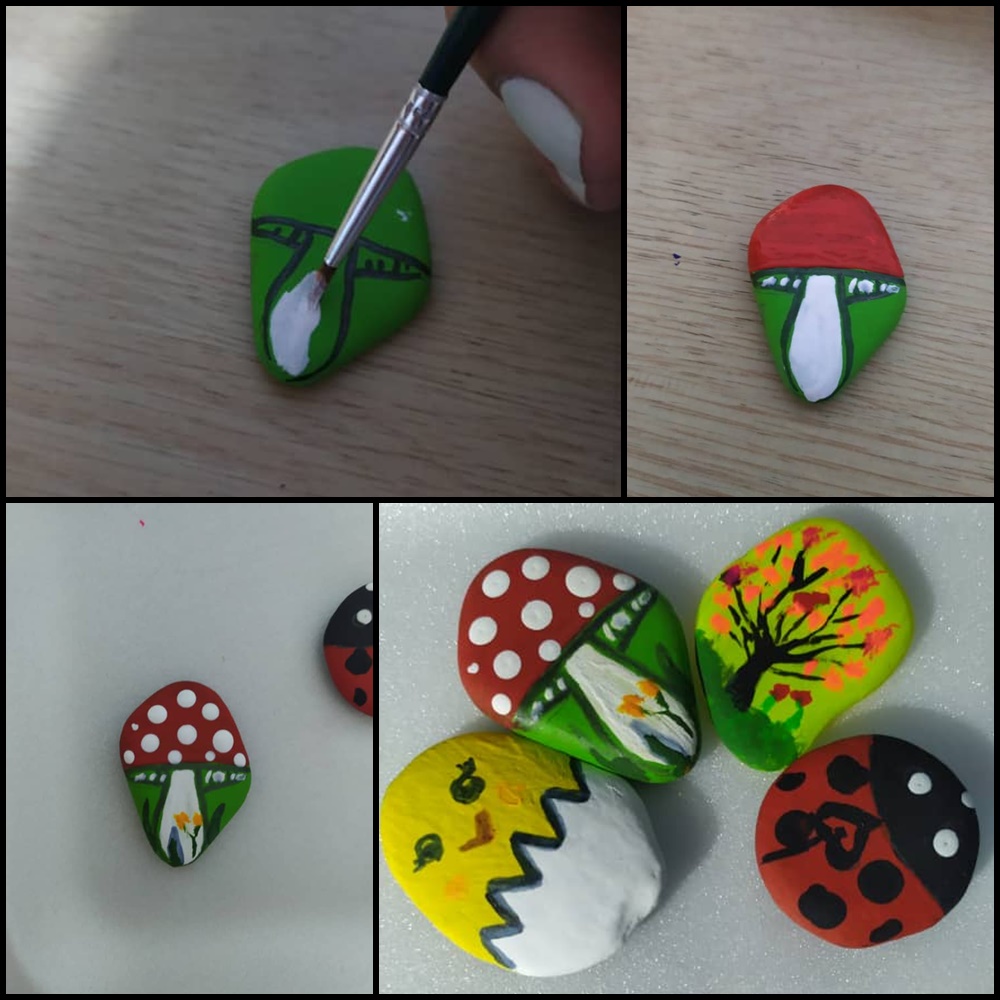 ¿Viste que no se necesita mucho? Yo no tengo la precisión de un médico pero me relajé y me divertí mucho, pues mi hijo estaba muy concentrado pintando sus propias piedras que no eran lisas, pero quería regalarme unas piedras a mi. Me encantó como le quedaron, porque aunque las pintó solamente y ya, quedaron preciosas (para mi, que soy su mami). Creo que por lo sencillas, son preciosas.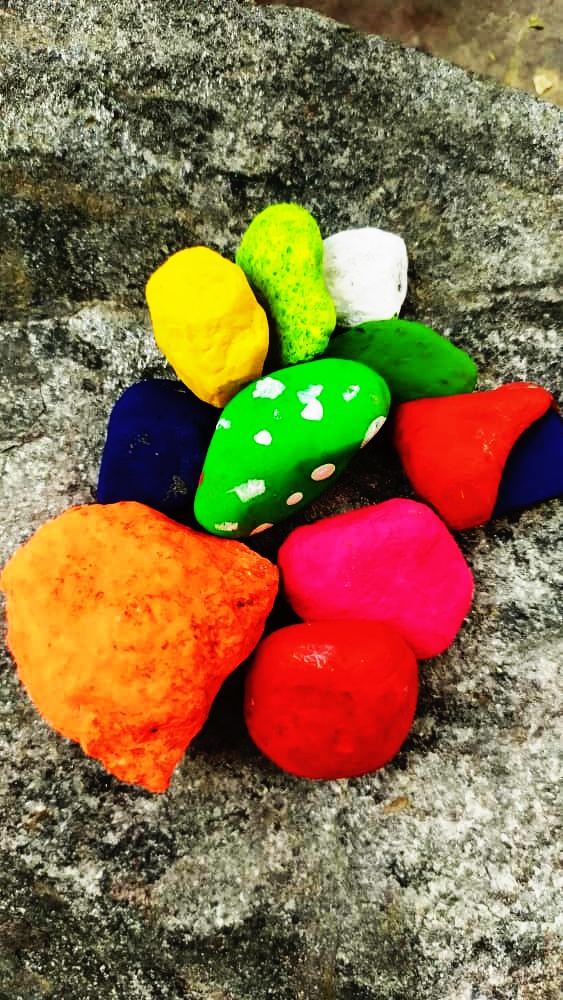 Espero que te haya gustado como quedaron. Desde la sencillez y la humildad, lo hicimos con mucho amor.
Gracias por venir a visitarme.