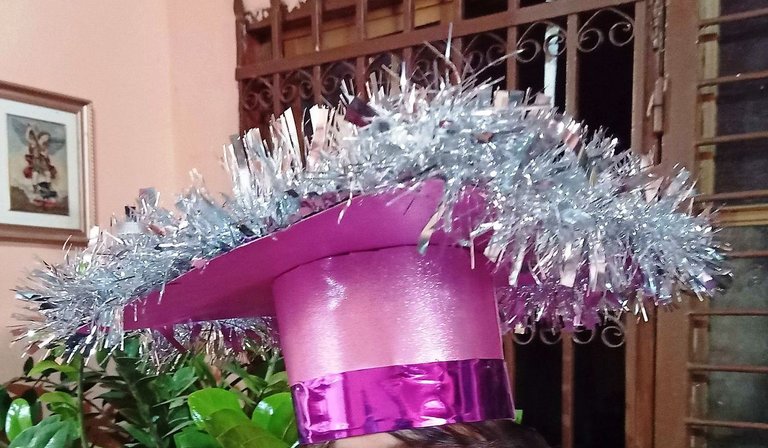 ---

---
Mi ahijada se está graduando ¡Se aproxima su reunión!. Momentos de alegría para celebrar haber alcanzado las metas. Les voy enseñar cómo hacer un precioso birrete, para las fotos de recuerdo. Primeramente debemos tener la medida del contorno de la cabeza, en cuanto al material se pueden hacer de foami, cartulina metalizadas, cartulinas escarchadas etc. Existe gran variedad para gustos y colores.
My goddaughter is graduating. Her reunion is coming up! Moments of joy to celebrate having achieved the goals. I'm going to show you how to make a beautiful mortarboard, for souvenir photos. First we must have the measurement of the contour of the head, as for the material they can be made of foami, metallic cardboard, frosted cardboard, etc. There is a wide variety for tastes and colors.
---

---
Materiales / Materials: 👚
---
- 1 lamina de cartulina Rosada escarchada, 1 lamina de cartulina metalizada púrpura, silicón en barra, pistola para silicón, tijera, guirnalda de papel plateada, cordón negro, cinta métrica, flequillo fucsia.
- 1 sheet of frosted pink cardstock, 1 sheet of purple metallic cardstock, glue stick, glue gun, scissors, silver paper garland, black cord, tape measure, fuchsia fringe.
---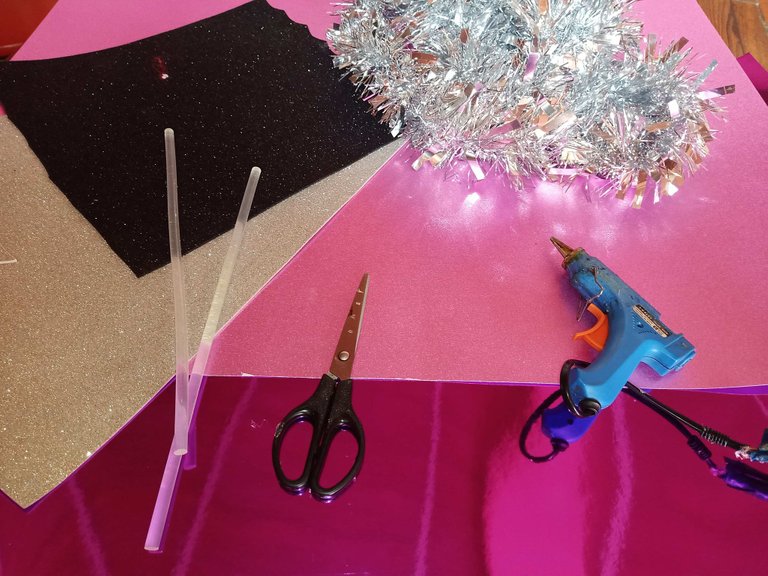 ---

---
Procedimiento / Process: ✂️
---
- Tomar la medida del contorno de la cabeza y añadir un centímetro extra, y 12 centímetros de altura.
- Take the measurement of the circumference of the head and add an extra centimeter, and 12 centimeters in height.
---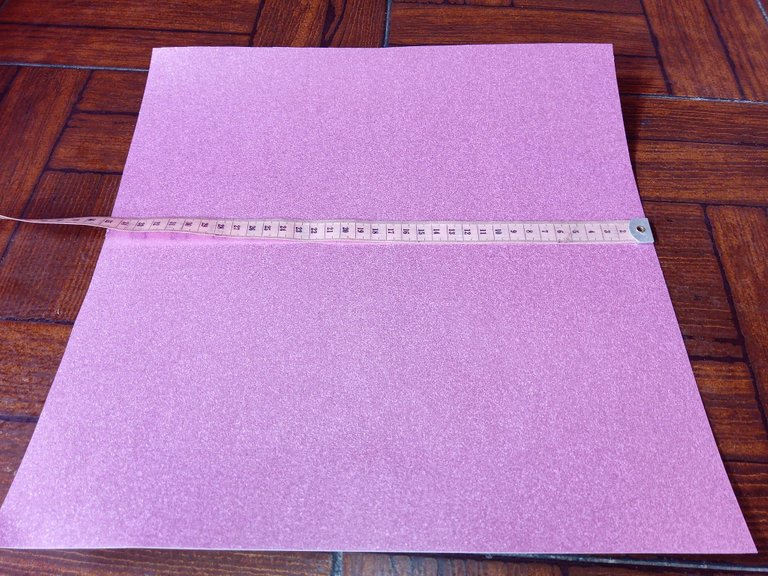 ---
- Cortar una cinta del mismo largo en la cartulina púrpura para el refuerzo de la parte inferior.
- Cut a ribbon of the same length in the purple cardstock for the bottom reinforcement.
---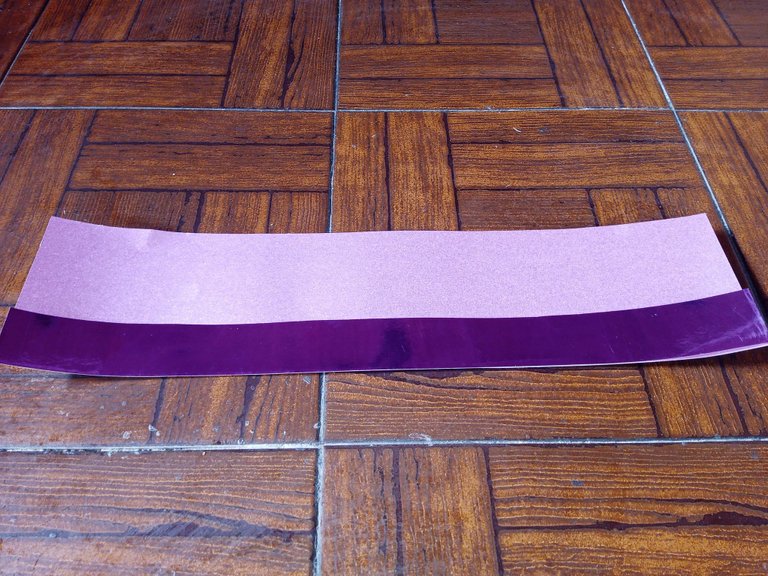 ---
- Unir los dos extremos y fijar con el silicón.
- Join the two ends and fix with the silicone.
---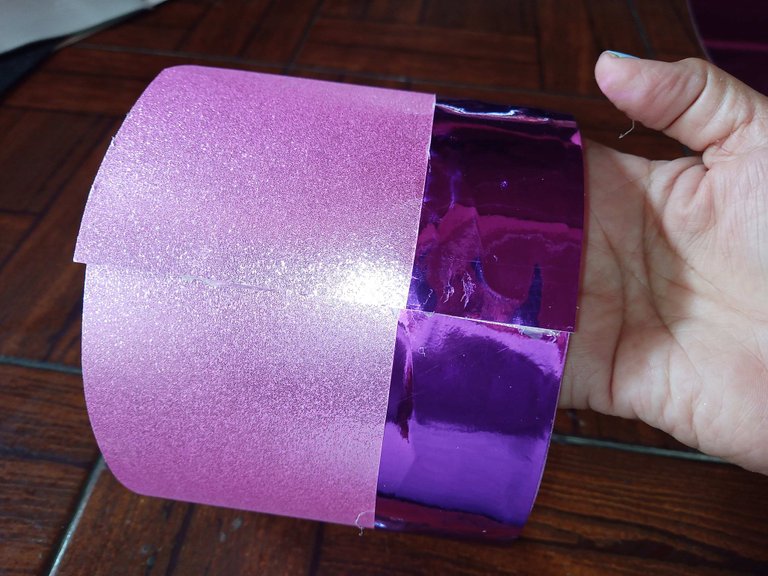 ---
- Hacer pequeños cortes con la tijera y doblar hacia el centro, estás pestañas van a permitir el soporte al pegarse.
- Make small cuts with the scissors and fold towards the center, these tabs will allow support when glued.
---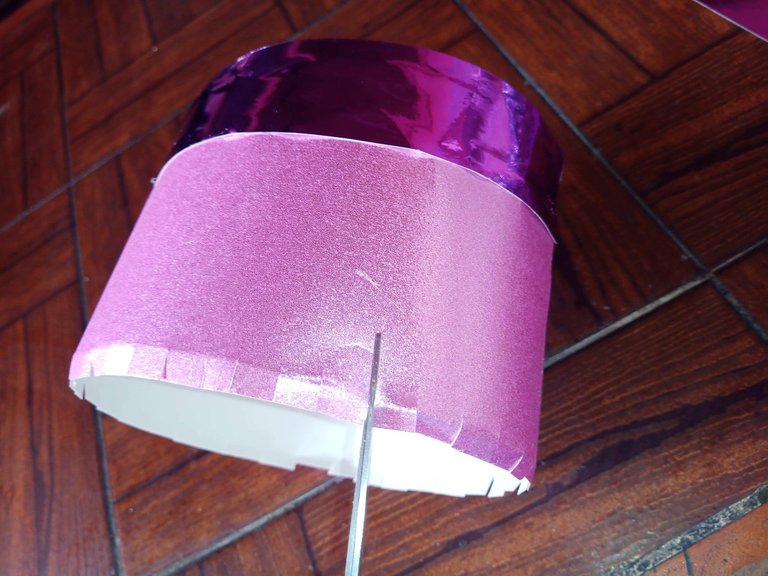 ---
- Cortar dos cuadros de 35 centímetros en los dos tonos de cartulina y unirlos con el pegamento.
- Cut two squares of 35 centimeters in the two tones of cardboard and glue them together.
---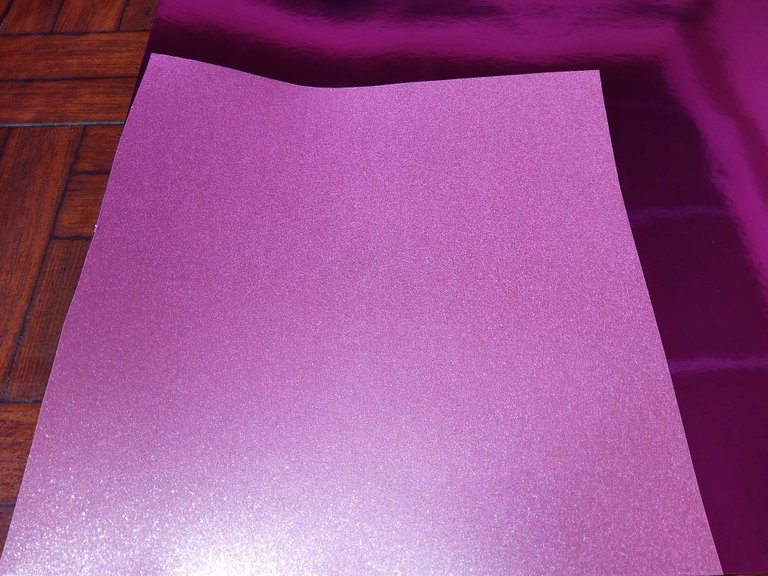 ---
- Fijar el cilindro en el cuadro agregando el pegamento en las pestañas.
- Fix the cylinder in the box by adding the glue on the tabs.
---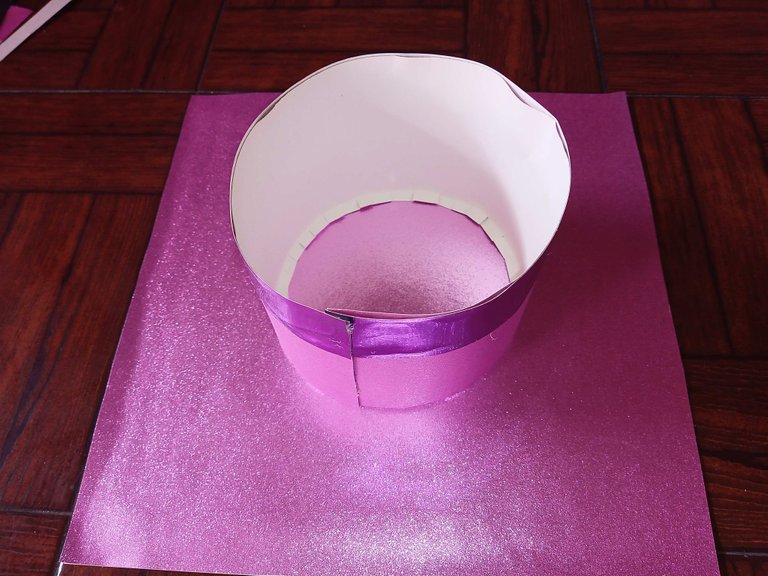 ---
- Fijar la guirnalda plateada en el contorno del cuadro con el silicón.
- Fix the silver garland around the frame with the silicone.
---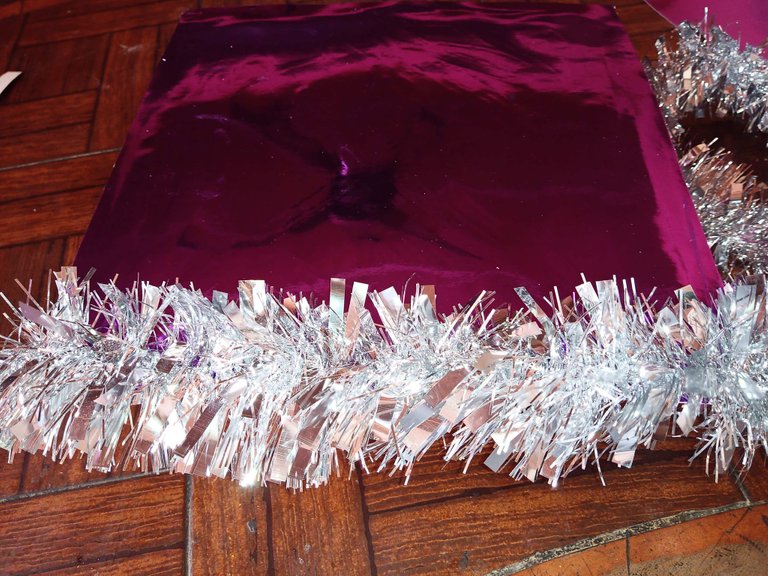 ---
- Cortar el cordón y hacer un pequeño nudo en un extremo.
- Cut the cord and tie a small knot at one end.
---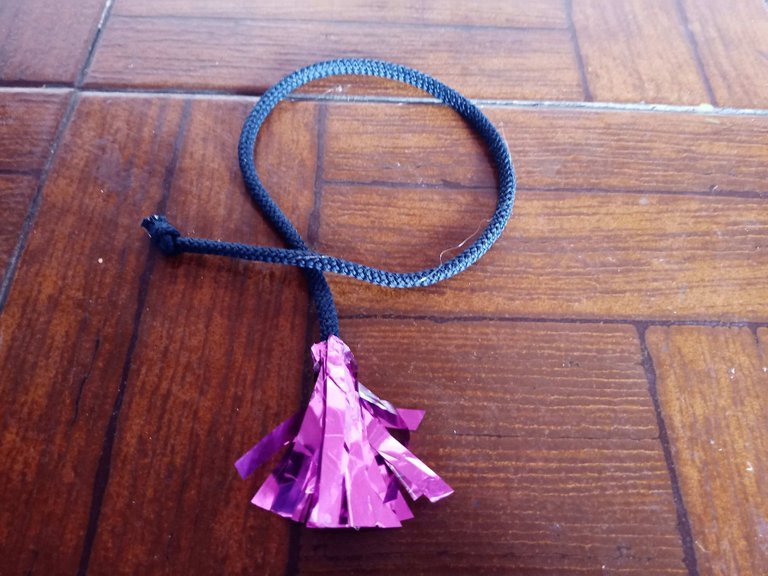 ---
- Colocar el flequillo fucsia en el otro extremo.
- Place the fuchsia fringe at the other end.
---
---
- Fijar el cordón en el centro del cuadro con silicón.
- Fix the cord in the center of the frame with silicone.
---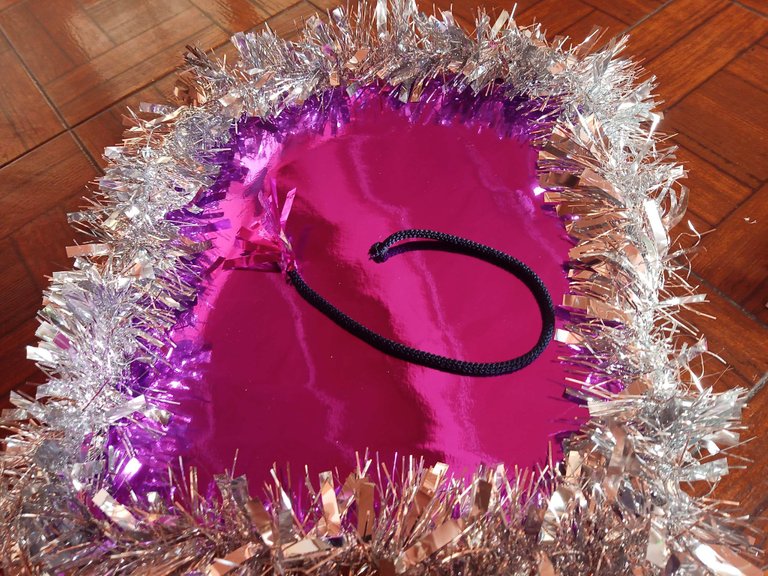 ---

---
🎓 ¡VEAN LO BELLO QUE SE LE VE A MI AHIJADA PARA CELEBRAR SU ACTO DE GRADO! 🎓
---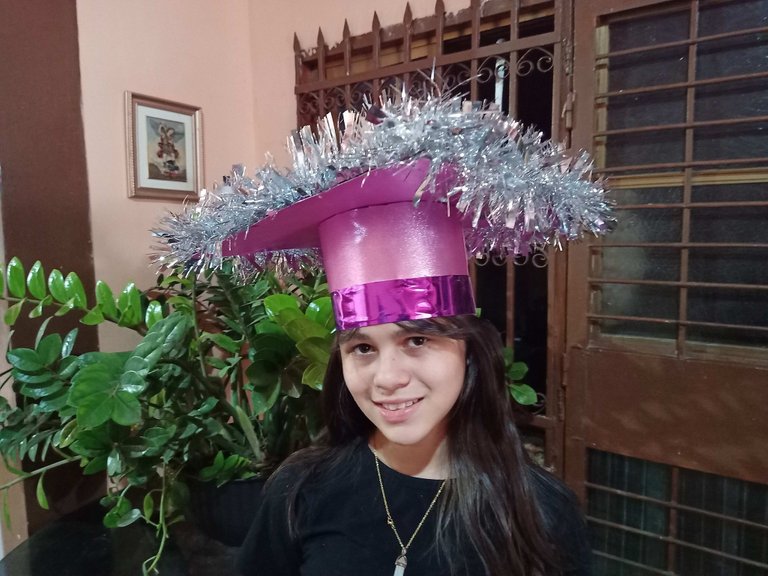 ---
🎓 SEE HOW BEAUTIFUL MY GODDAUGHTER LOOKS TO CELEBRATE HER GRADUATION CEREMONY! 🎓
---

---
Otras de mis publicaciones/Other of my publications
---
---

Las fotos son de mi propiedad tomadas con mi celular Blu Smartphones G60
The photos are my property taken with my Blu G60 Smartphones cell phone
CONTENIDO 100% ORIGINAL
100% ORIGINAL CONTENT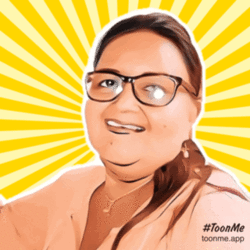 Los gif fueron creados por el programa ToonMe.app y EzGifMaker
The gifs were created by the ToonMe.app program and EzGifMaker