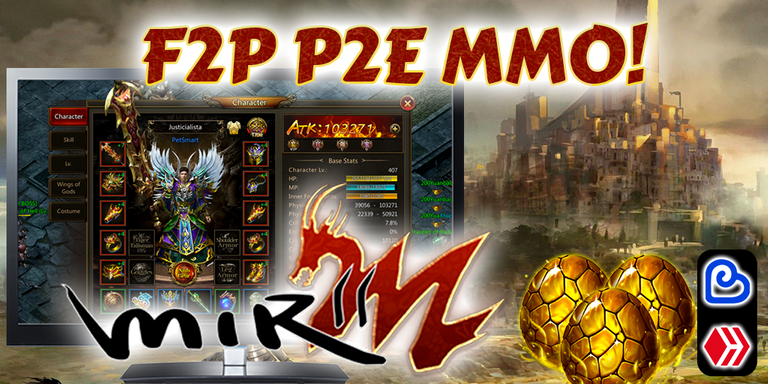 What's up Hive friends! Here once again I come to bring you a P2E game that unlike most of the ones available IS A LOT OF FUN! Wemade is a company that two years ago released a very good MMORPG, The Legend of Mir 4.
An absolute failure. But Wemade's project is much bigger than what you see on the surface.

¡Qué tal amigos de Hive! Aquí una vez más vengo a traerles un juego P2E que a diferencia de la mayoría de los que están disponibles ES MUY DIVERTIDO! Wemade es una empresa que hace dos años saco un muy buen MMORPG, el Mir 4.
Un fracaso absoluto. Pero Wemade es mucho mas grande de lo que se ve en la superficie.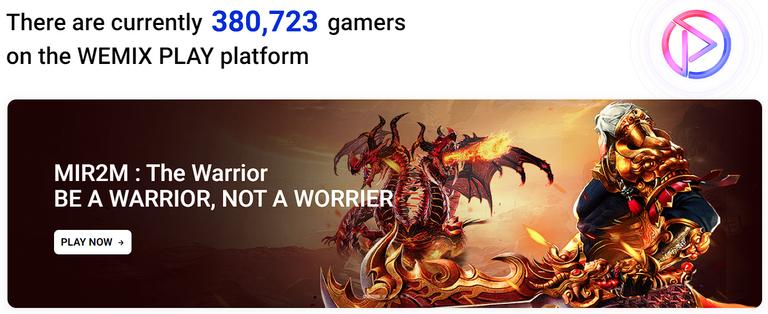 Screenshot from His Site 400k players, but half are probably bots.

Wemade is a company with more than 20 years making mobile games.
Why do I say this? Because this Korean giant plans to migrate 100 games to the blockchain system. Among these games, 1 week ago "Mir2M The Warrior" was released, a rather old game, but incredibly varied, complex and demanding. It is full of competitive events, has a very interesting PVP and skill system, dungeons, bosses and much more!

Wemade es una empresa con más de 20 años haciendo juegos para celular.
¿Por qué digo ésto? Porque este gigante de Corea planea migrar 100 juegos al sistema blockchain. Entre éstos juegos, hace 1 semanas salió a la luz el "Mir2M The Warrior" un juego bastante viejo, pero increíblemente variado, complejo y demandante. Está lleno de eventos competitivos, tiene un sistema de PVP y habilidades muy interesante, dungeons, bosses y mucho más!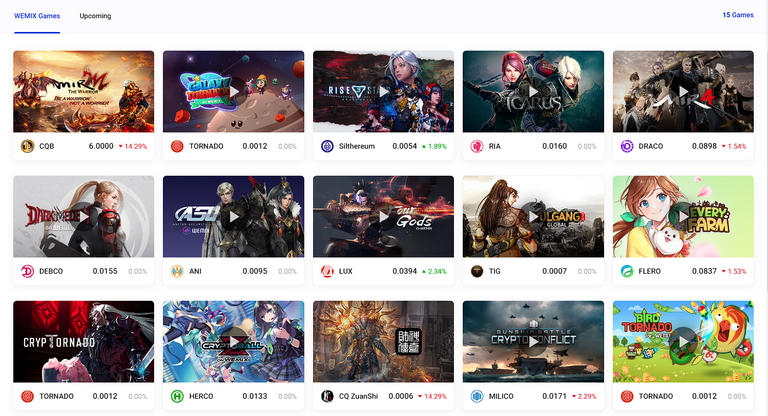 Screenshot from His Site 15 games runing on P2E, but many of them are already drain to the death.

I confess that I started it with no expectations at all. I play with Blacksail a competitive clan. Although we are actually waiting for MirM and this game has similar mechanics.
It is coming out very soon and we used this as a good way to warm up. We were pleasantly surprised, the game is extremely entertaining, highly competitive; and not being one of the main games, the average investment level is low.
After the game has been active for a week, few people were able to make a token. It is extremely difficult to do so and in high demand for growth. Its scarcity gives it a value, and its foundry has a fixed USD cost.
It seems that the player base remains stable (about 5000 players per day) so it is not too late to start since it grows relatively fast (especially with a minimum initial investment of 10usd).

Confieso que lo empecé con nada de expectativas. Juego con Blacksail un clan competitivo. Aunque en realidad estamos esperando el MirM y éste juego tiene una mecánica similar.
Sale dentro de muy poco y usamos este como una buena forma de entrar en calor. La sorpresa fue grata, el juego es sumamente entretenido, altamente competitivo; y al no ser uno de los juegos principales, el nivel de inversión promedio es bajo.
Luego de una semana de activo, pocas personas pudieron hacer un token. Es extremadamente difícil y demandado para crecer. Su escasez lo hace valioso, ideal para crear una moneda.
La base de jugadores se mantiene estable (unos 5000 jugadores diarios) así que no es tarde para empezar dado que se crece con relativa velocidad (sobre todo con una inversión mínima inicial de 10usd)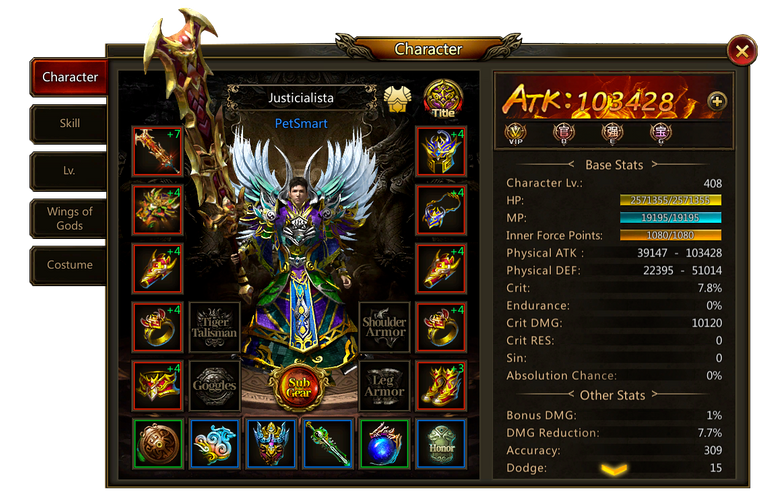 My character im top 15 in my server, with a 10USD invest, not able to create a token yet.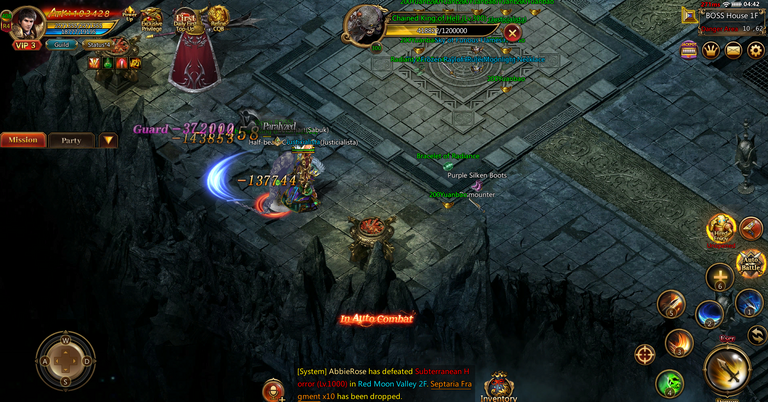 In game screen of my own, the style is very much alike to Diablo II with a similar dungeon type.

I'm on the NA3 server and no new server openings have been announced yet. When a server is full you can only enter by invitation so if you want to join my server let me know and I help you to get equipment and level fast (free of course).
Estoy en el servidor NA3 y aún no hay anunciadas nuevas aperturas de servidor. Cuando un server se llena solo puede entrar con invitación así que si quieren entrar en mí servidor avisen y los ayudo a que consigan equipo y nivel rápido (gratis obvio)
SOME INGAME SCREEN IMAGES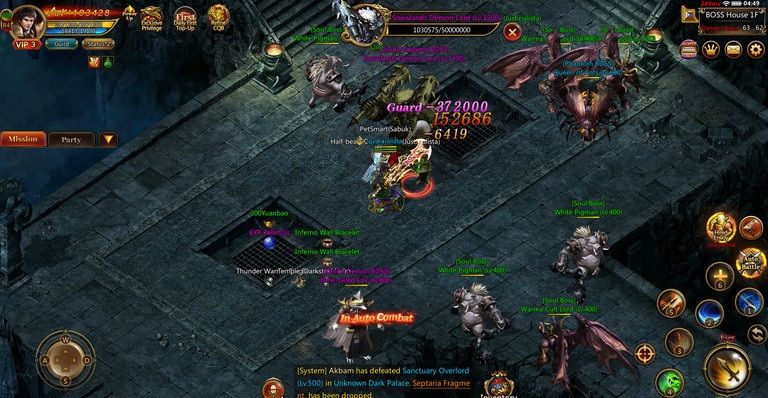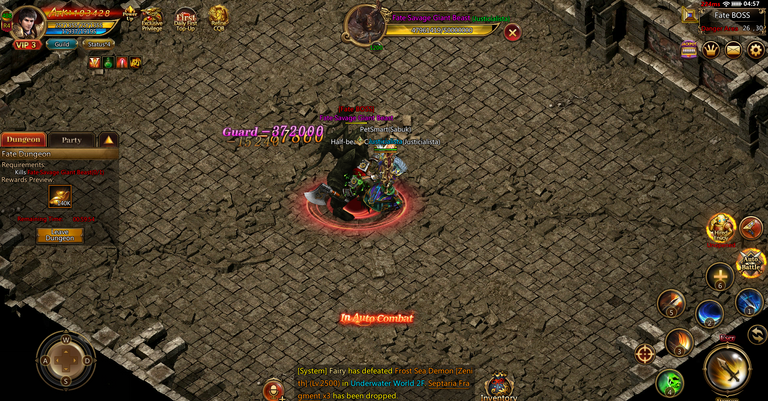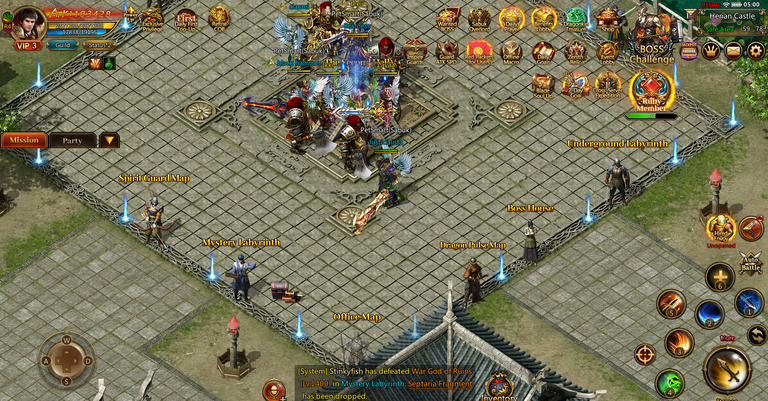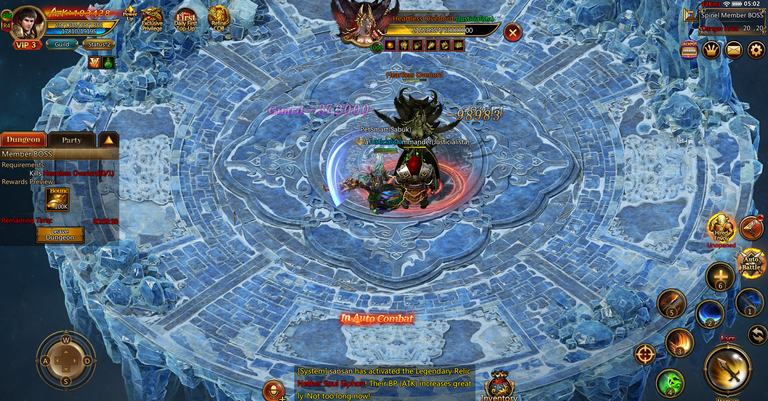 ---
Thanks for reading this // Gracias por leerme!
Discord Cre47iv3#2483
Some things translated with deepl.com
Images without Source are designed/modified by me