Hello Splinterlands Gaming Community,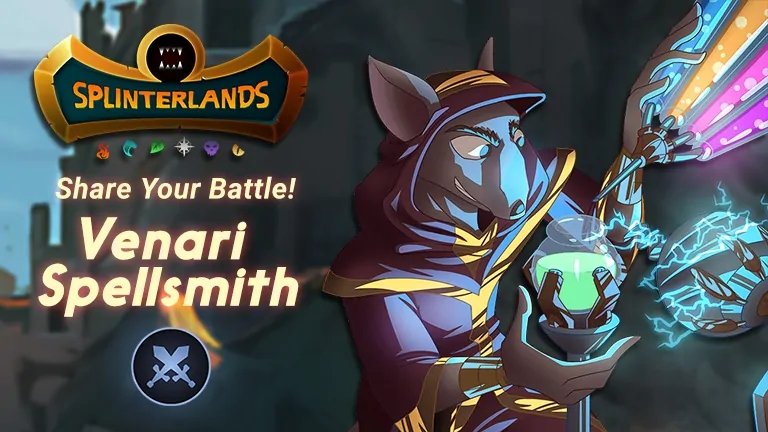 image link
One of the best blockchain games to play today; Splinterlands Blockchain is a game where you can have everything you want.
Start playing the Splinterlandsgame today.
Splinterlands Game is one of the best.
I like to play Game.
I play game every days.
I am currently playing in Bronze ll.
Today I have successfully completed my daily focus battles.
The following battle link is from a Daily Focus Battles I played.
Battel Rule
Mana Cost - 22
Available Element - 6 Elements
Line up and Position
Summoner - THADDIUS BROOD
Thaddius brood summoner has four mana and this summoner reduces the enemy team's Monaters to magic attack and health by 1. I really like that summoner's Ablity and it's my favorite summoner in death splinter. I use this summoner as my first choice when playing as Deathly Hallows.
Position 1 - CURSED WINDEKU
After being cursed by Windeku, the card consumes six mana and two for melee attacks. It has three for speed and nine for health. Due to the Ablity it contains, this card is a good choice to use for the Tank position, not only does it have 9 health, but it is a card that the enemy will pay special attention to.
Position 2 - CARRION SHADE
Carrion Shade is chosen as the best single mana option. The game doesn't really feel its presence. Placing him in the second spot is not attacking according to the rules set for combat, but I chose to place him there if he was sneak attacked. He costs 1 mana and he has 1 melee attack, 2 haste, and 2 health.
Position 3 - UNDEAD BADGER
My favorite monster out of the Death Splinters is UNDEAD BADGER.Undead Badgers are especially irritable and scary when they're alive. If you pick him, he costs 2 Mana Cost, has 1 Melee Attack, 3 Health, and 1 Health.
Position 4 - VENARI SPELLSMITH
When a Venari Spellsmith dies, the Mana released from his body harms the surrounding monsters. While they themselves can manipulate magic to damage their enemies, the magic burns their veins. If you choose to use him, it will cost 4 Mana Cost. 1 for magic attack, 2 for speed and 2 for health.
Position 5 - SILENT SHA-VI
My favorite monster out of the Death Splinters is Silent Sha-Vi. It is also a Snakes Monster, and I chose it because of its ability. He will have 5 Mana Cost, 2 Melee Attacks, 3 Speed ​​and 9 Health.
let's go to my battle.
My Team is Death Splinter and Enemy Team is Earth Splinter.
Before the start of the match, my Summoner reduced the health and magic attacks of the enemy's monsters one by one. My Summoner reduced the magic attack, but the enemy's Summoner did not reduce the magic attack originally.
Battle Round 1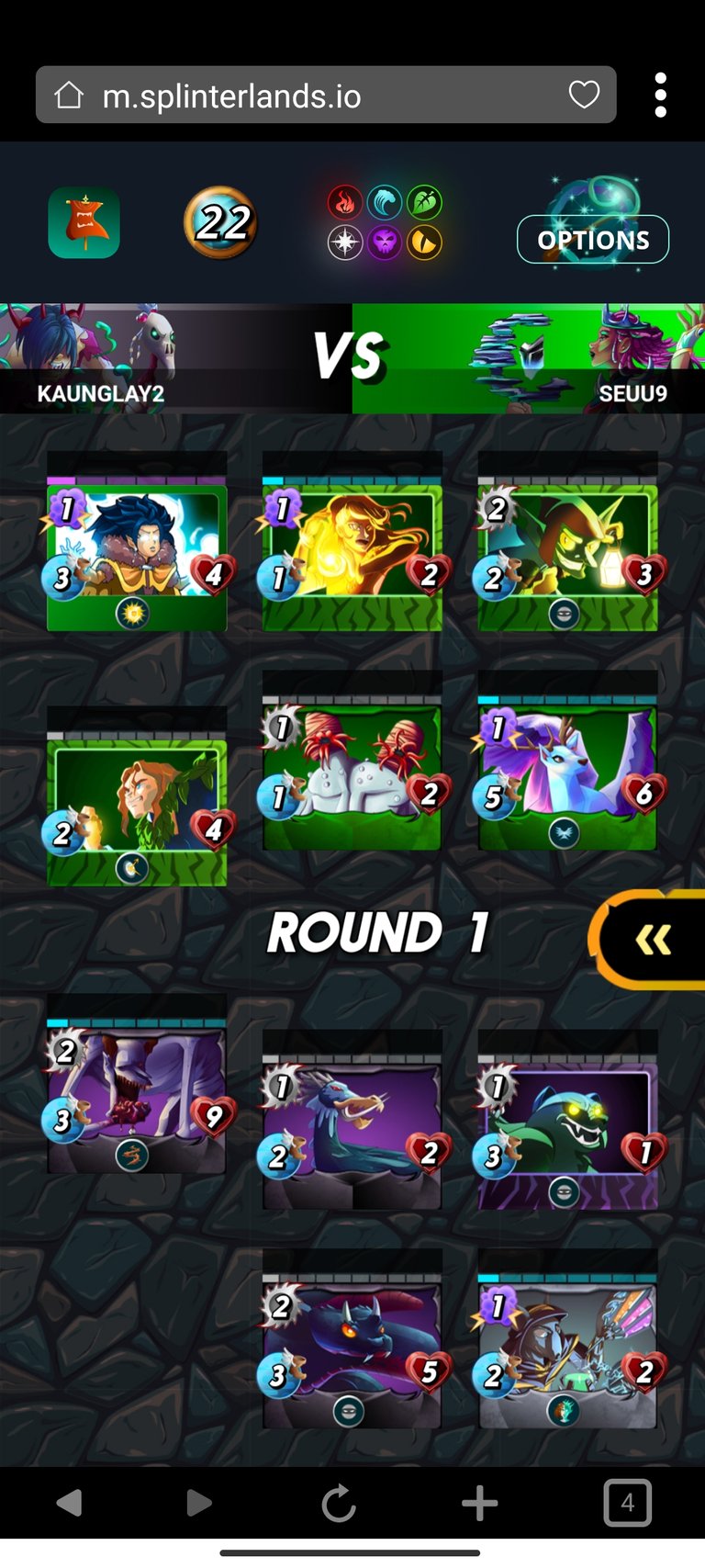 In the first match, the enemy's close-range attacks did not go away, and my own shots did not go away. Due to the enemy's shots, in the first game, my team was not killed.
Battle Round 2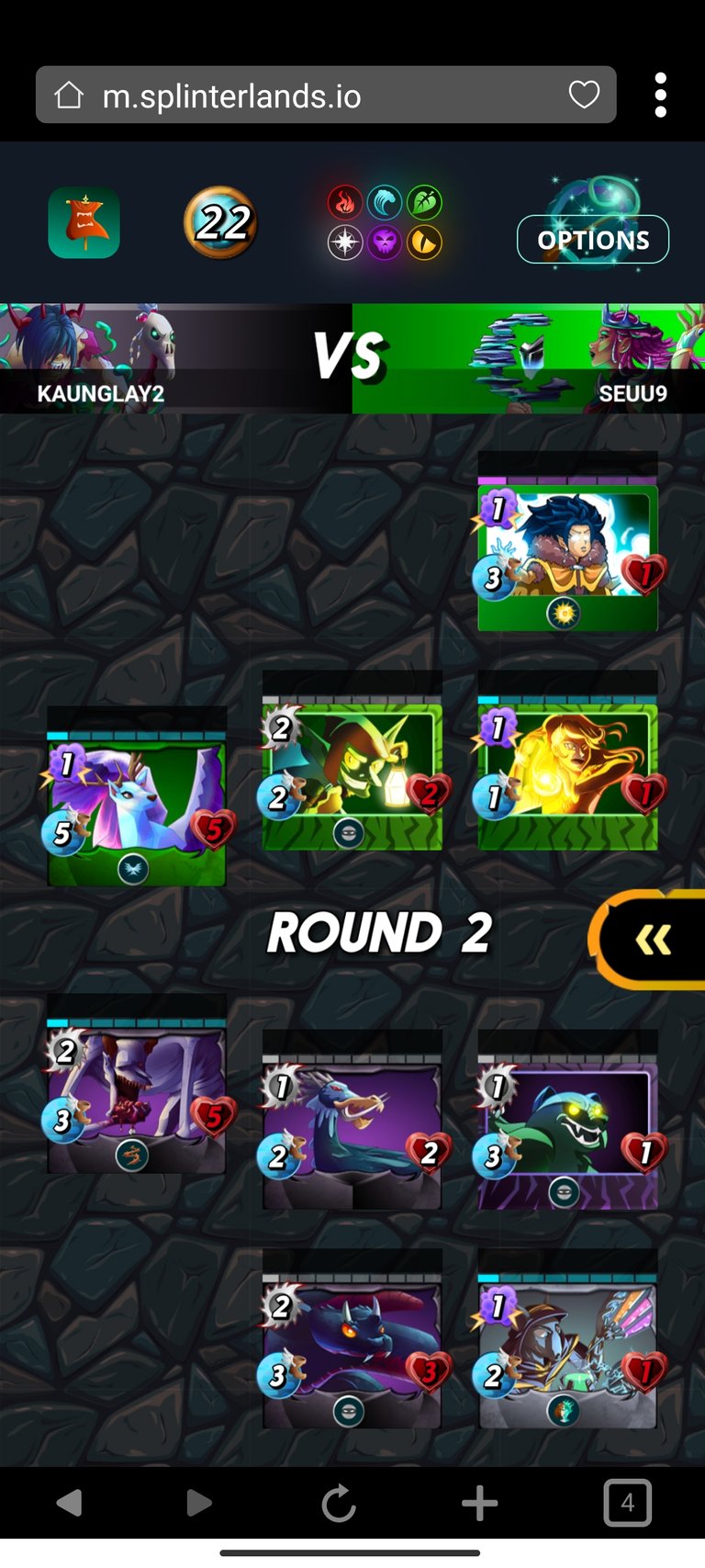 When the second match came, some of my shots were released, which would have intensified the attacks from each other. However, I lost 2 monsters from the enemy's magic attack due to Tame's shots.
Battle Round 3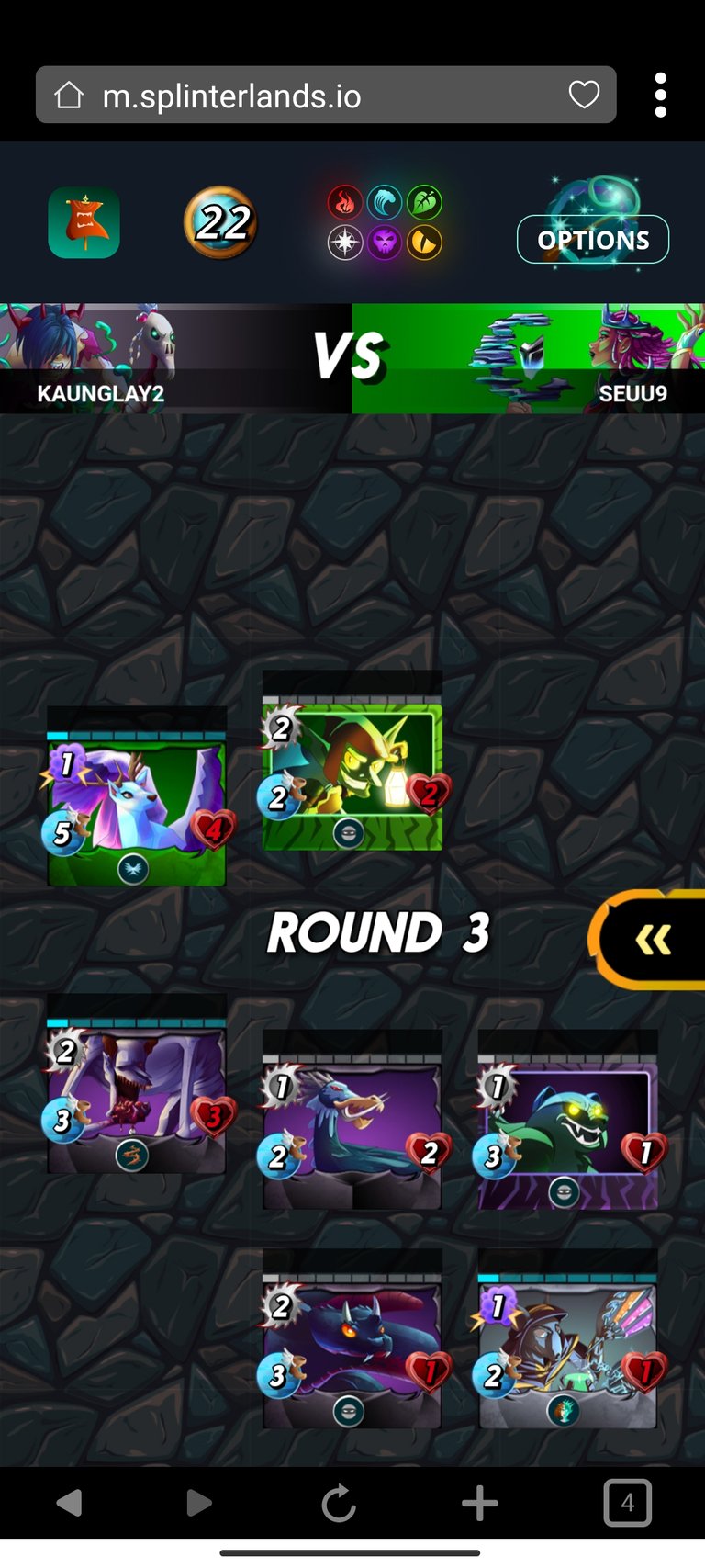 When the third game came, the shots became faster, and until the third game came, my team could claim without any monsters falling. However, the enemy's close attack monster fell.
Battle Round 4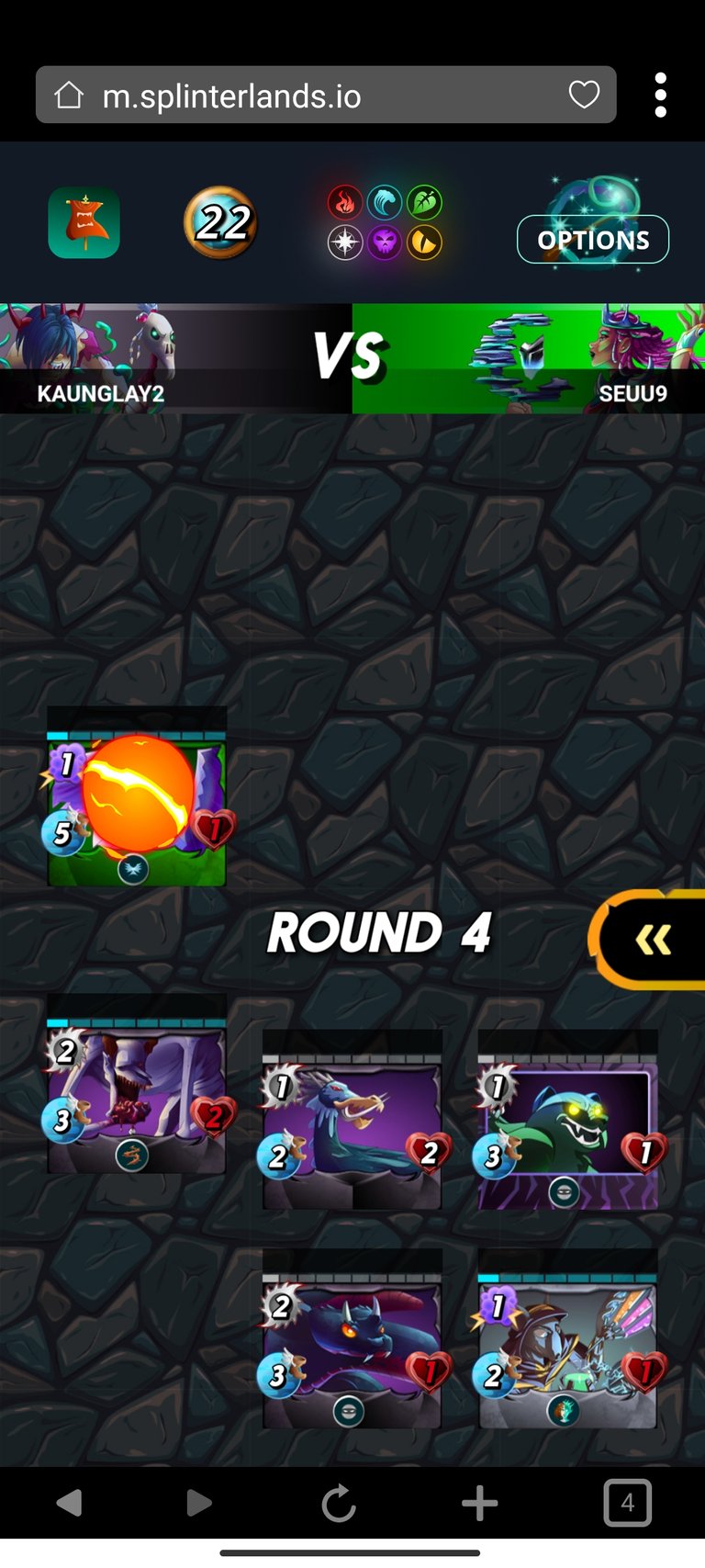 Battle Result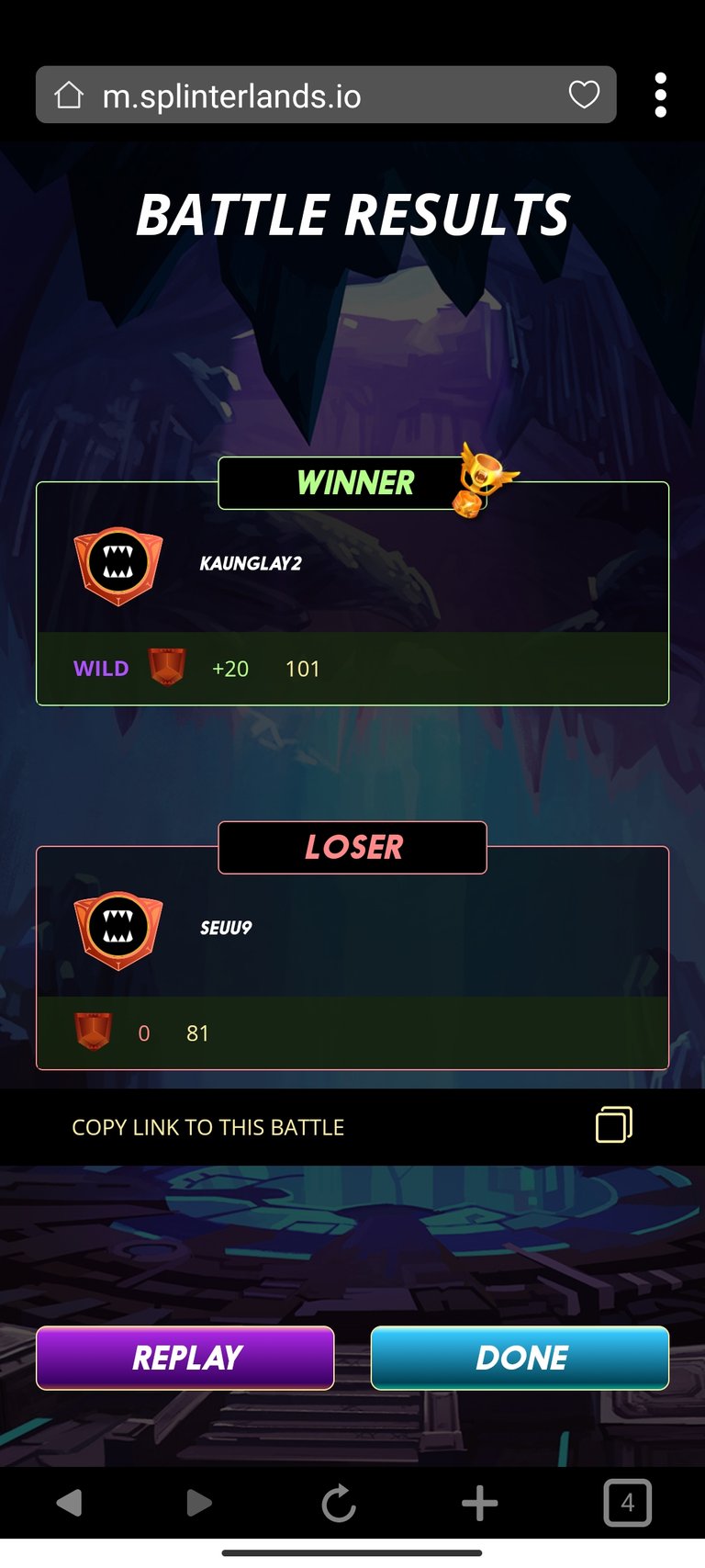 I won Rating point +20, Reward Points +101 as a reward for this game battle.
The 4 times I started playing, I had to win.
Let me ask you to watch the criticize it.
I'm happy to participate in this week's Battle Challenge. What's more, I'm a player who likes magic attacks. The current Venari Spellsmith is a magic attack, and it's definitely a card that the enemy should be careful of because of the Mana Cost that is released when that Venari Spellsmith dies. They can manipulate magic to damage the enemies, so it's a card that the enemy should be careful of.
Thank you very much for your attention to the letter.
We meet again in the next game.
Have a great day everyone.