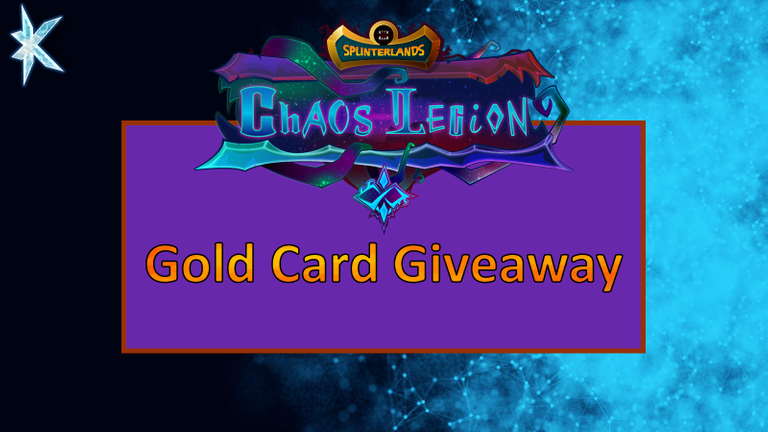 Hello fellow Hivians!
I decided recently to sell all of the vouchers that I had been stocking up for Riftwatchers and instead buy 2 Chaos Legion packs. Honestly I should have made this decision earlier given I missed a couple of the drops but with only 2 packs I'm not terribly worried.
Anyways, I managed to get pretty lucky with this specific pack and pulled a gold foil Disintegrator. Personally I think he is one of the better neutrals out there so a gold foil version is a must for most decks in my opinion. The catch however is that I already have a copy of him. As such, I'm going to give him away to one of you guys.
Also here is my pack pulls. I'm also quite happy about Igor since I didn't have him yet.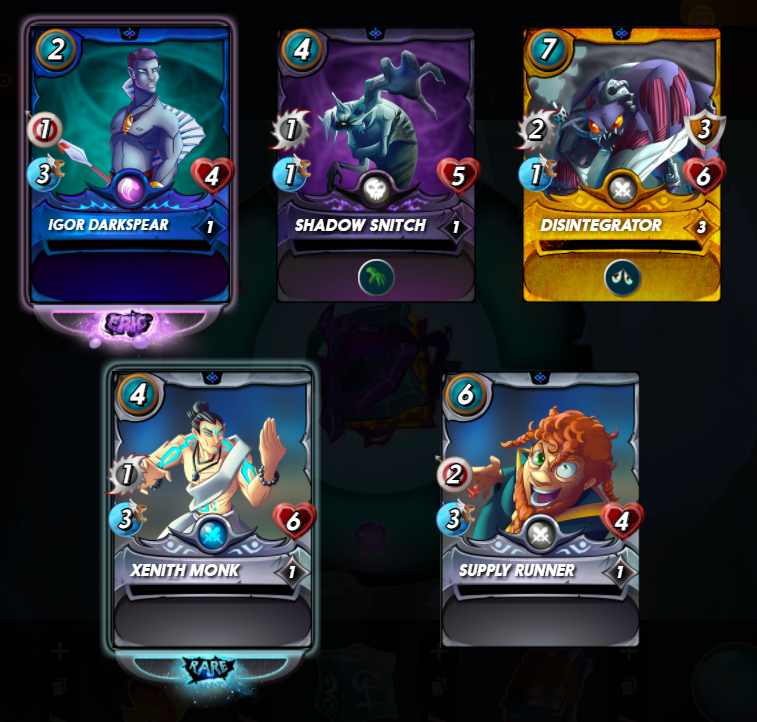 I am a bit sad at the rest of the pack however. I don't really like any of those cards nor do I see them used much. That said, Xenith Monk's heal is great for a 4* tank.
The rules for this giveaway are slightly different than my priors so make sure to follow the rules to be included.

Giveaway Prize
Grand Prize
: 1 Gold Foil Disintegrator
A secondary and third draw will each receive 1 of the CL common reward cards.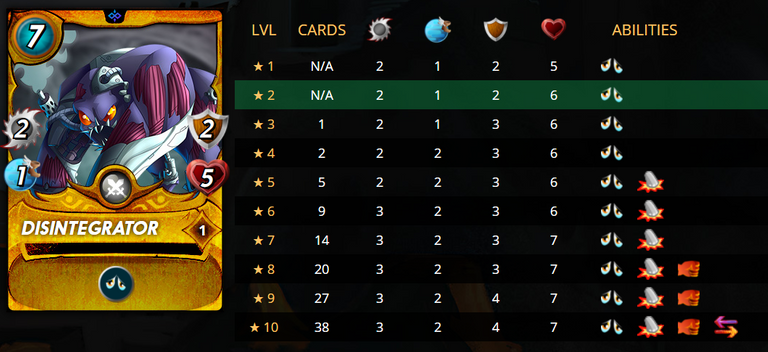 How to participate
Leave a comment including the Splinterlands name the reward should be sent to and your response to the below prompt.
Upvotes are not required but will earn a bonus entry
Reblogs not required but will earn a bonus entry
Tag a friend that would be interested
Spread positivity in your life.
*Prompt: Of the airdrop cards released so far, which has been your favorite?
I will be using Hive Random Picker to select a winner which will be announced in my next giveaway post.
Previous Post's Winner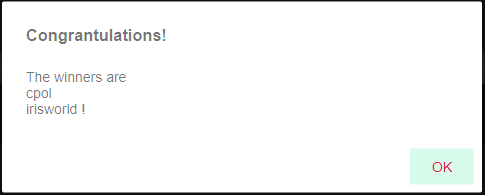 Past Participants:
@amaillo, @cpol, @davideownzall, @diegordo112, @dubble, @eii, @failingforward, @fire-born, @henruc, @hoonlord, @imfarhad, @indiebandguru, @irisworld, @jdike, @kaanskryptos, @mxm0unite, @noctury, @odin-7, @relf87, @rondonshneezy, @silver-edge, @sp3ktraline, @tjnanda, @squishna, @tourack, @technocrypton, @eman13088, @greeneyedwitch, @myothuzar, @marleyroots, @hoosie, @stekene
Please let me know if you would no longer like to be notified of future giveaways.
If we can manage to get this post to 8 Hive I'll open the next pack and give a card away from that one too. Thanks for the love!

Disclaimers
Splinterlands images owned by Splinterlands. All other images and content owned by me unless otherwise noted.
Helpful Details
Hive Curators
For those of you that blog but don't like to curate content, consider delegating your tokens for daily payouts. The following Curation accounts will payout 95% of all curation rewards received back to you automatically allowing you to indirectly support great content while earning great APY off of your crypto.
May not include all curation accounts
Hive Basic Income (HBI)
HBI is effectively an automated curation tool which will upvote your HIVE posts forever. It is an amazing way to ensure you get some income from all of the time you spend teaching others via posting your strategies, analysis, and thoughts. You can read more about HBI in their FAQ.
Support
If you are new to the Crypto space and wish to support Atlas, Nobu, and myself, please utilize the following referral links. You can also support us via upvotes, tips directly through Hive, including my name in a HBI purchase, or via a card/DEC donation.
Exchanges & DeFi
Coinbase - $10 signup bonus
Bittrex
Uphold - $20 bonus on first $250
Blockfi
NFT Games
Splinterlands - Contact me after using and I'll send some DEC your way.
Gods Unchained
Exode - 2 free alpha booster packs
Rising Star