Hi everyone, welcome back to my SHARE YOUR BATTLE Weekly Challenge! This week we have Mycelic Morphoid as our main theme. DRAGONS! is 1 mana monster from Earth Element Chaos Legion Set. Without further ado, lets see our battle!!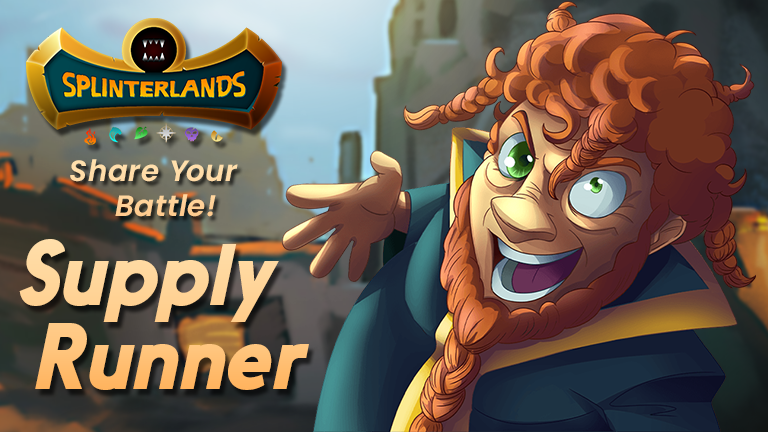 Hello, #Splinterland Warriors!

CHALLENGE RULES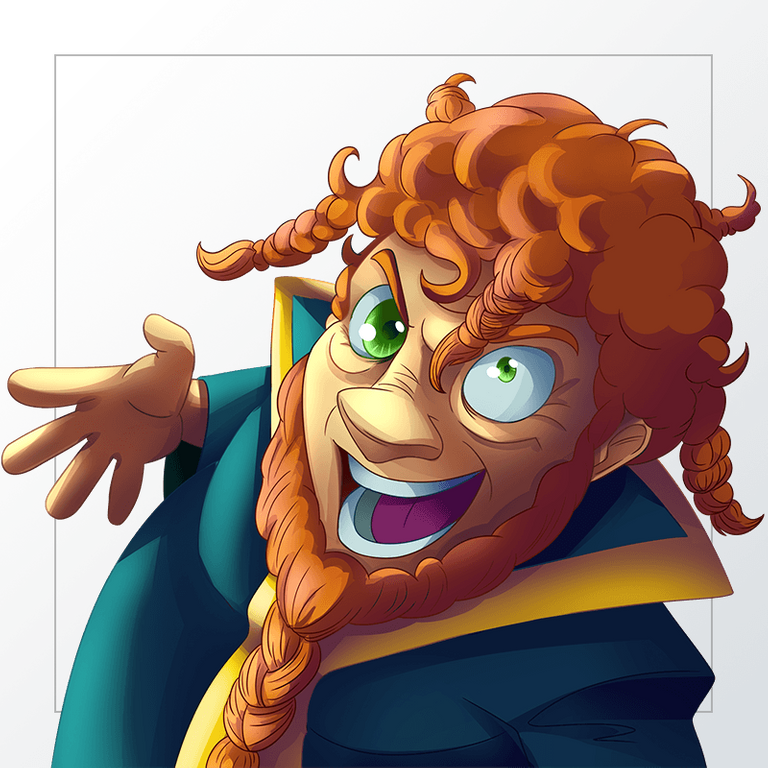 THEME: SUPPLY RUNNER
Edition: CHAOS LEGION
Rarity: COMMON
Element: NEUTRAL
Attack: RANGED
Abilities: Swiftness at level 5

This is my second sharing. SHARE MY BATTLE Weekly " Today I played again using The Challenge! CRYPT BEETLE card for the program.
Hopefully, we can play our best this time too.
Today I am going to play using the Challenge! SUPPLY RUNNER .

Crypt Beetle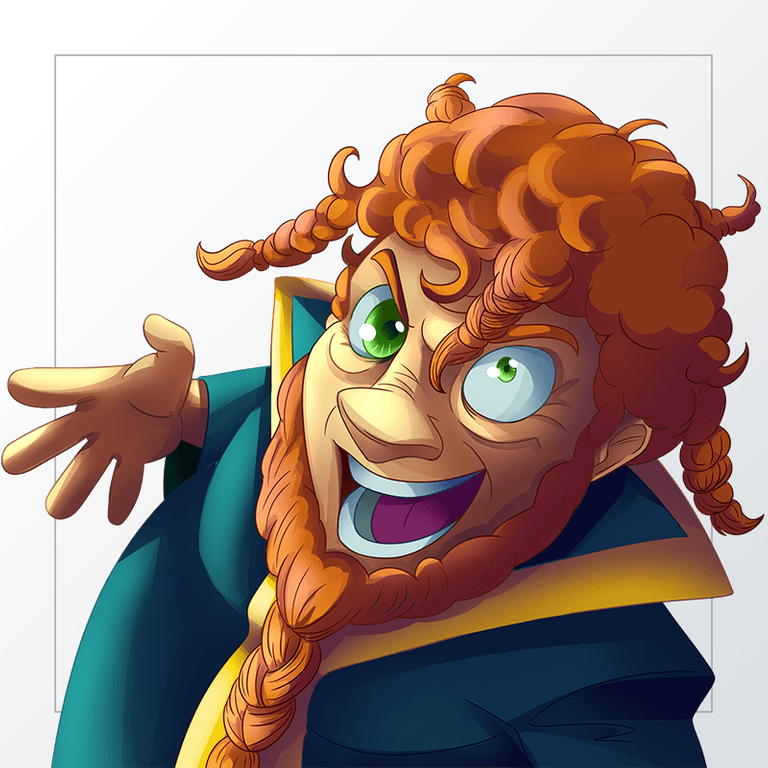 Every army should have them, every artisan should hire them, and every noble should own one. If you need absolutely anything, then a supply runner will get it for you. For their size they can carry vast amounts, they're incredibly fast and they'll even defend your deliveries with exuberant relish. Not only that but their expertise with the catapult they carry is renowned across the land. Countless confrontations have been recorded in the history books of these hired hands coming to the aid of convoys beset by bandits or roaming patrols attacked by the enemy. They have swarmed the foe, firing their shot down upon them and running havoc amongst their ranks with their incredible speed. Most of these forays have ended with the enemy fleeing, but those that did remain and fight didn't last for long.
Gnomes have lived throughout Praetoria ever since the land was inhabited and are stalwart characters indeed. It is unsure as to whether they are native to this continent or not, but what is clear is that they didn't originate or come from any of the other known Splinters. Talon and Gorst are the agency that hire them out and this organisation has always been crystal clear in the first and most important clause of their contracts, 'These creatures are not to leave the shores of Praetoria, ever!' Whether they are simply unwilling to share these efficient people with the rest of the world or there is some darker more sinister note that prevents them travelling is unknown, but the Praetorians don't really care seeing as they have the exclusivity rights.
Usually, Gnomes have a natural resistance to magic, but the creeping plague seems to have afflicted some of them in a most curious way. You may get lucky and find one that has picked up the odd abilities that are incredibly useful when working with others, but on the other hand, some side effects have led to manic behaviour, an affinity to ale, mischievous use of their catapults, and downright murderous conduct. Needless to say, reliability can now be a bit hit and miss. You are strongly advised to read your contract of employment carefully, or you may find yourself in an unpleasant situation.
"My Lord, it would appear that there is something awry with your supply runners."
"What do you mean man? Show me." Ranrence freed his bulk from the chair with the assistance of his servant who set off towards the great hall.
He followed, already annoyed at having to move anywhere so soon after dinner. His servants knew not to disturb him with petty trivia. The doors to the hall groaned as they opened, revealing a disturbing scene indeed. Two out of the three exquisite crystal chandeliers had fallen from their fixings, smashed to tiny pieces across the floor. The third was swinging precariously with a gnome hanging from the bottom of it. Another was standing nearby, catapult in hand, firing lead shot at its companion who was laughing maniacally.
"What is the meaning of this outrage!" Ranrence bellowed, flecks of spit landing across his chins.
The gnome dropped from the chandelier, landing effortlessly on the long table, scattering Ranrence's silverware across the polished wood. Then they both crept towards him, their eyes tinged with a venomous green, glinting with malevolence. Ranrence started to back away, grabbing hold of his servant and using him as a mobile shield. A manic chuckle came from behind and he spun about, flinging the servant onto the ground in his haste. Another gnome was approaching, chattering gibberish to itself and brandishing a long kitchen knife, the same green aura radiating from its eyes.
"P-pl-please," Ranrence whimpered. "Don't hurt me."
=RADIATED BRUTE Splinterlore...=
MY CRYPT BEETLE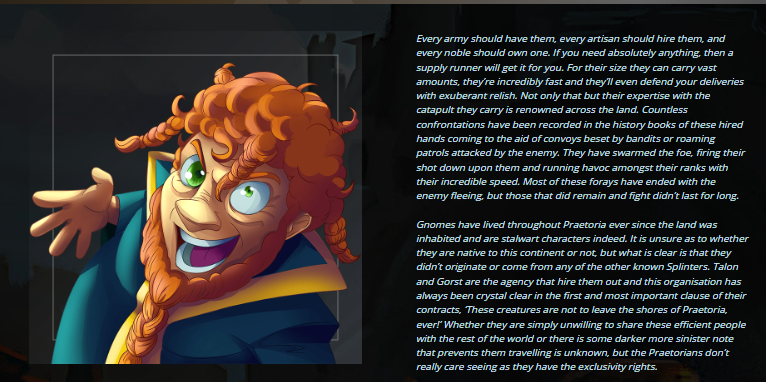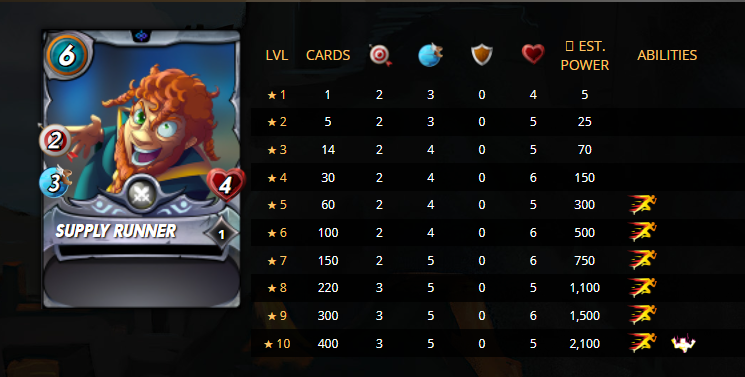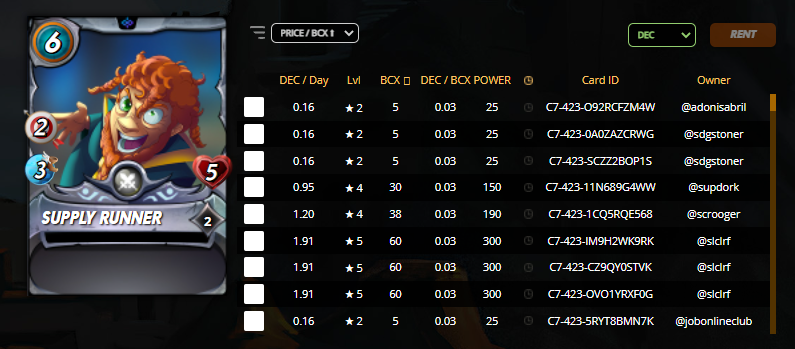 As you can see from the image above, Mycelic Morphoid is not a card that shines in its abilities. But then again, it doesn't do so as you level it up either. It is a card that will be used, on very specific occasions, in the lower leagues and disappears completely in the higher level leagues. You won't see it in clan matches or tournaments either. It is one of those cards that you are going to find in the early stages of the game to never hear about it again as the weeks go by and you improve your level and ranking.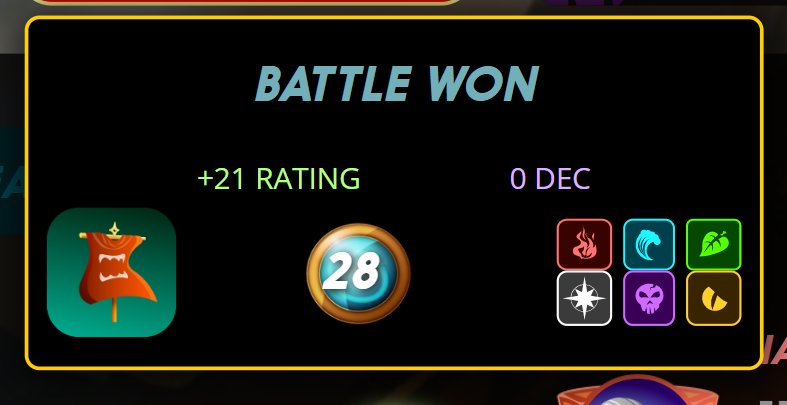 Back to the Basic ruleset made me think twice about which deck I should pick. there are two things we need to consider again and again
First I shared with you the current location of my profile


I finish these games every day with different challenges but I can't fight battles on my profile. I don't know. Every time I start playing these games, the pain of the games starts. Suddenly the batteries start. There are points here that I can't make up, hopefully, I'll try to share later
I tried to share the battle that I will discuss with you today and I tried to share my post made for today's SHARE YOUR BATTLE Weekly Challenge!

BATTLE Rules

| - | Standard: No modification to the standard gameplay rules and mechanics.- |
| --- | --- |
| Fire Active | Water Active | Earth Active | Life Active | Death Active | Dragon Active |
| --- | --- | --- | --- | --- | --- |

Thaddius Brood VS Obsidian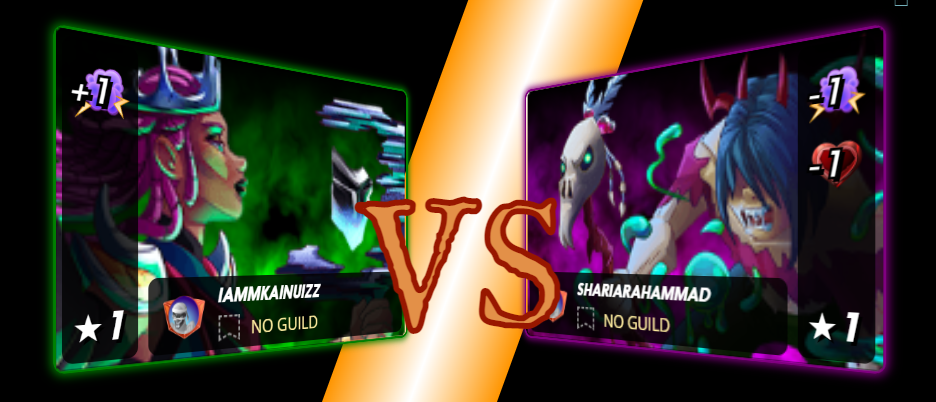 IAMMKAINUIZZ vs SHARIARAHAMMAD

I Used The Cards Name
---
| Thaddius Brood | Cursed Windeku | Death Elemental | Supply Runner | Undead Badger | Silent Sha-vi | Xenith Archer |
| --- | --- | --- | --- | --- | --- | --- |


Third Position: THADDIUS BROOD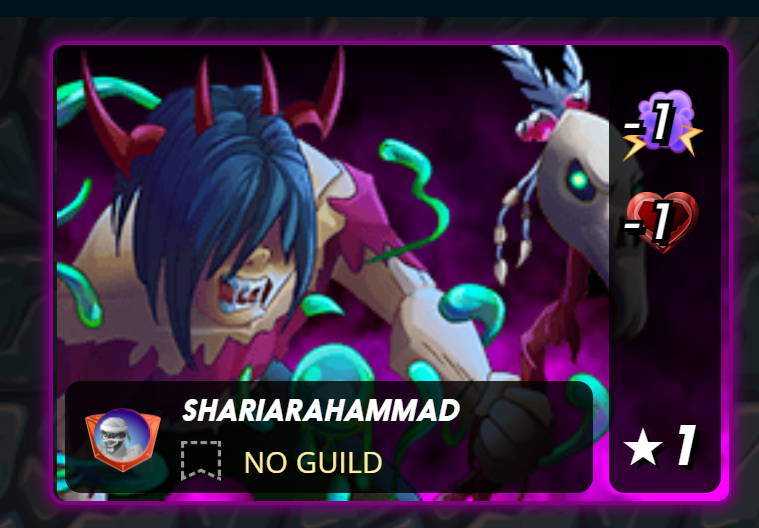 Mana cost 1
speed 1
Magic attack 1
lives

Third Position: DEATH ELEMENTAL
  * Mana cost 3
  * speed 1
  * Magic attack 2
  * lives 1


Third Position: SUPPLY RUNNER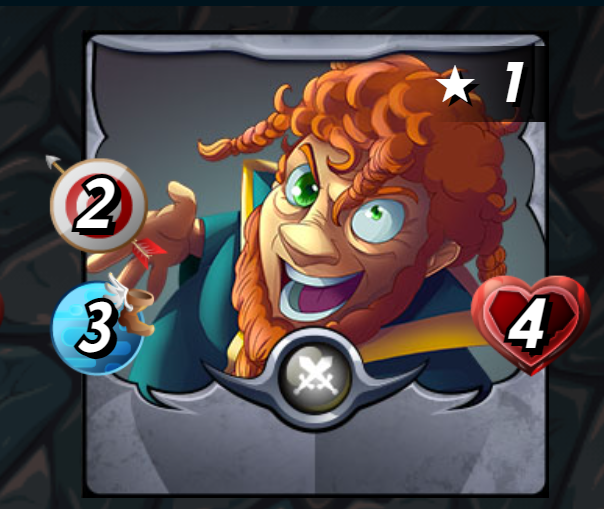 Mana cost 3
speed 2
Magic attack 4
lives 1

Third Position: UNDEAD BADGER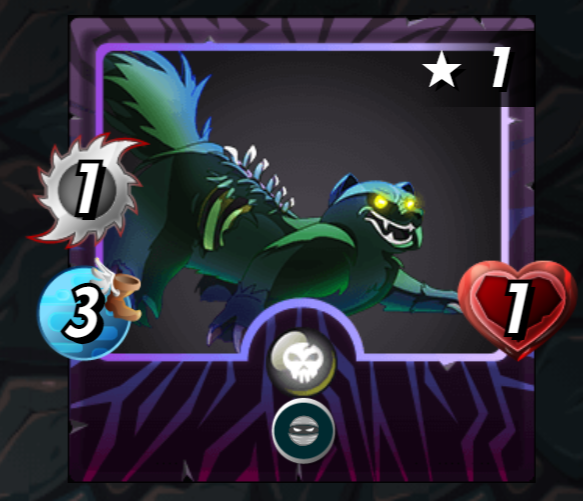 * Mana cost 3
  * speed 1
  * Magic attack 1
  * lives 1


Third Position: SUPPLY RUNNER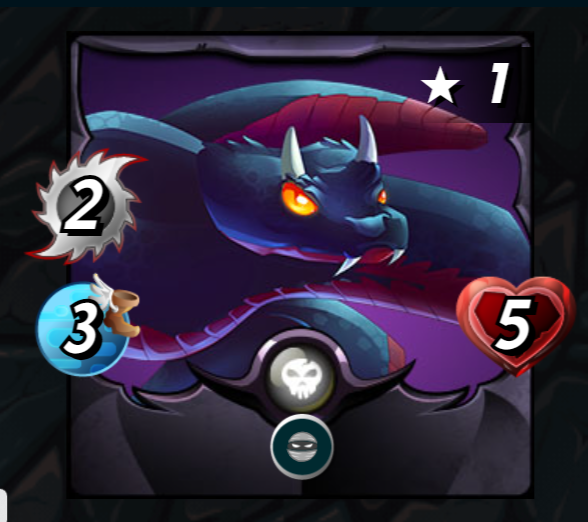 Mana cost 3
speed 2
Magic attack 5
lives 1

Third Position: UNDEAD BADGER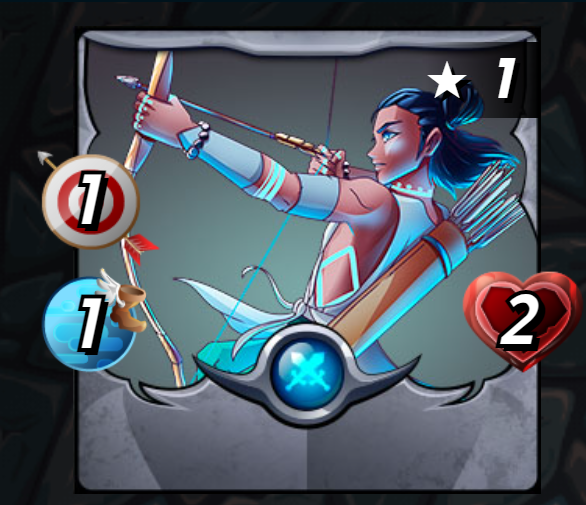 * Mana cost 1
  * speed 1
  * Magic attack 2
  * lives 1


Third Position: CURSED WINDEKU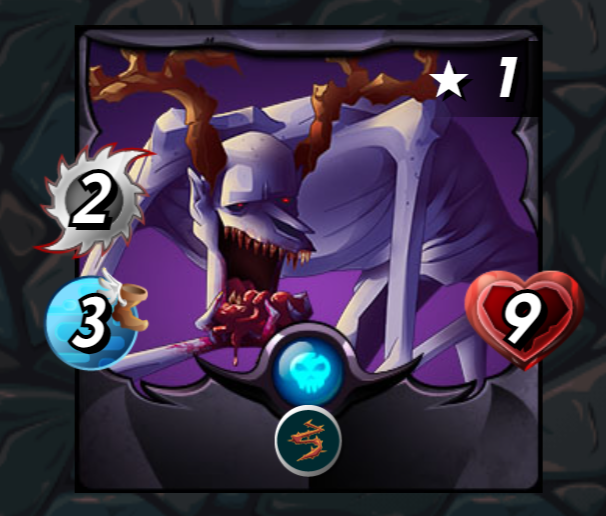 Mana cost 3
speed 2
Magic attack 9
lives 1

---
The cards used by my opponent
---
| Obsidian | Unicorn Mustang | Failed Summoner | Mycelic Morphoid | Regal Peryton | Goblin Psychic | Khmer Princess |
| --- | --- | --- | --- | --- | --- | --- |


CURSED WINDEKU VS Unicorn Mustang


---
I tried to share my complete battle screenshots through the screenshot below
I tried to share the battle that I will discuss with you today and I tried to share my post made for today's "SHARE YOUR BATTLE Weekly Challenge!!"
HERE COMES THE BATTLE!!!,
The battle lasted up to only 7 rounds.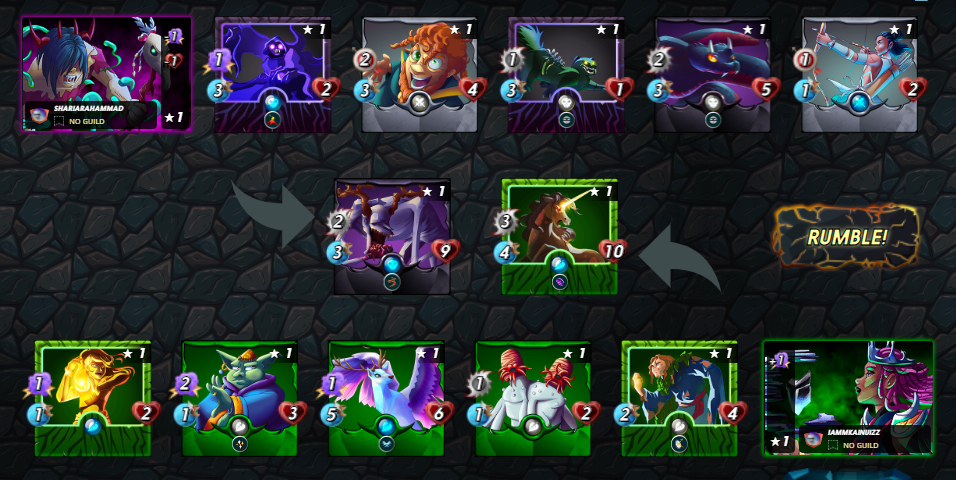 ROUND 1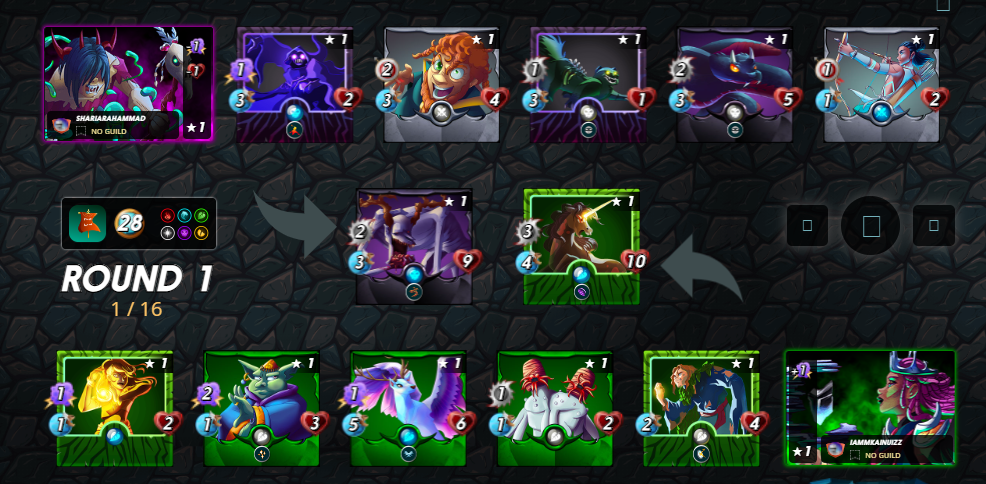 ---
ROUND 2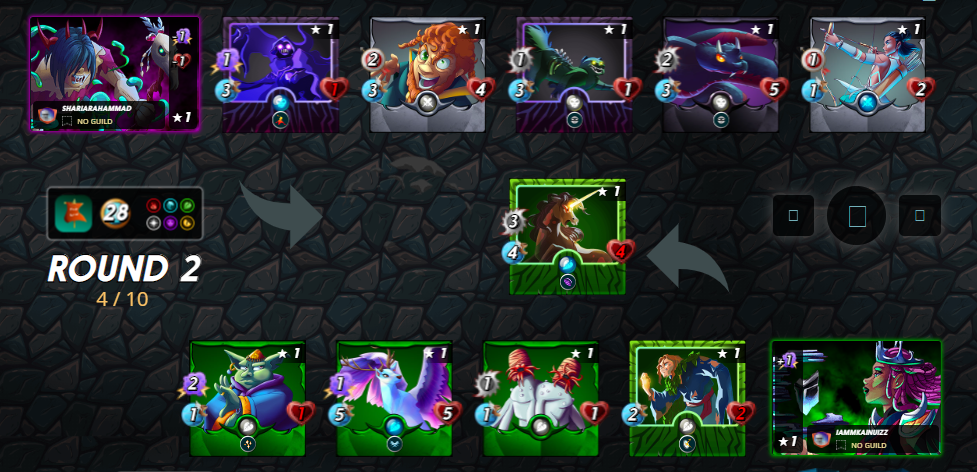 ---
ROUND 3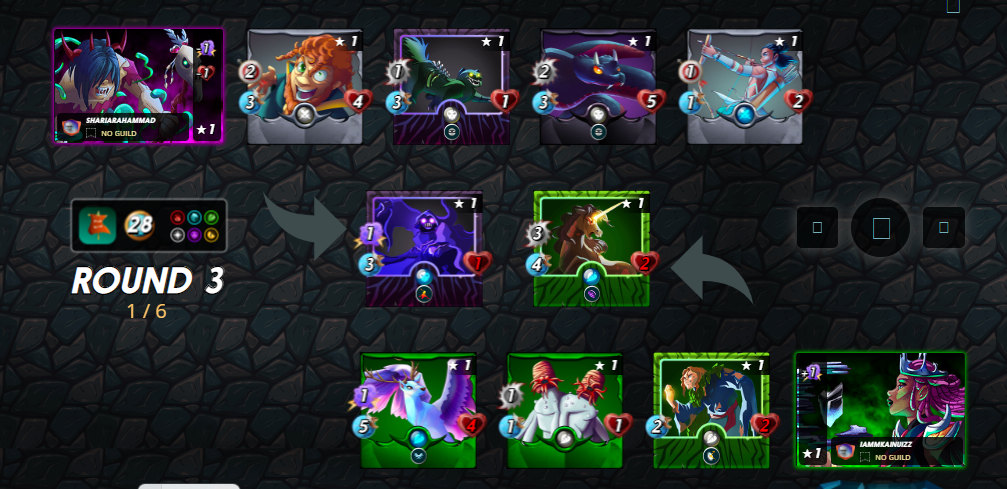 ---
ROUND 4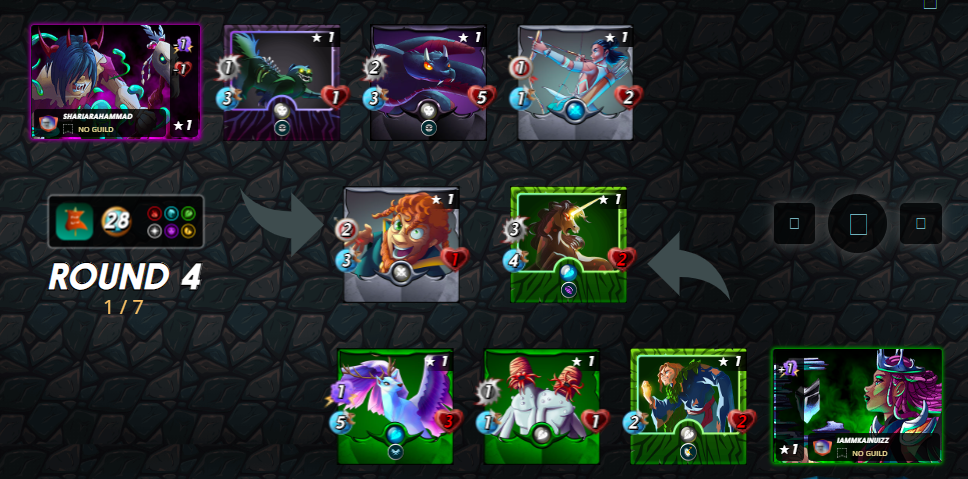 ROUND 5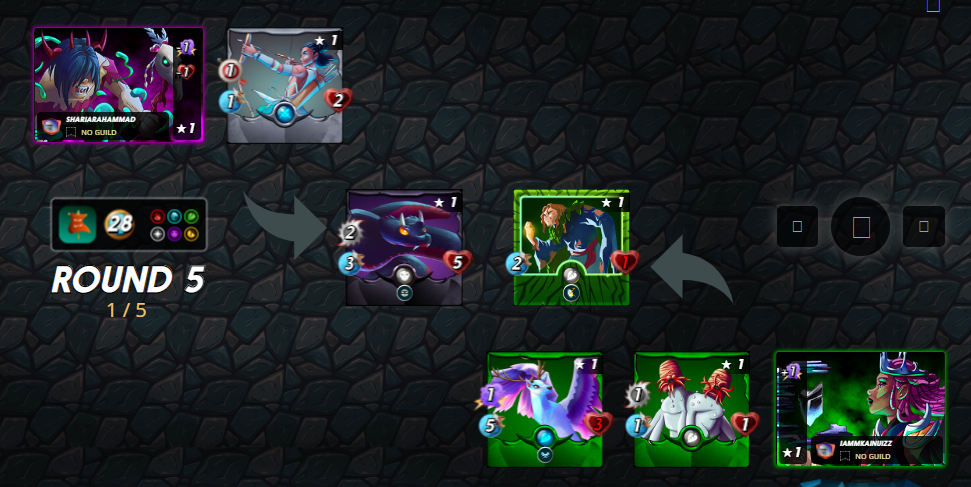 ---
ROUND 6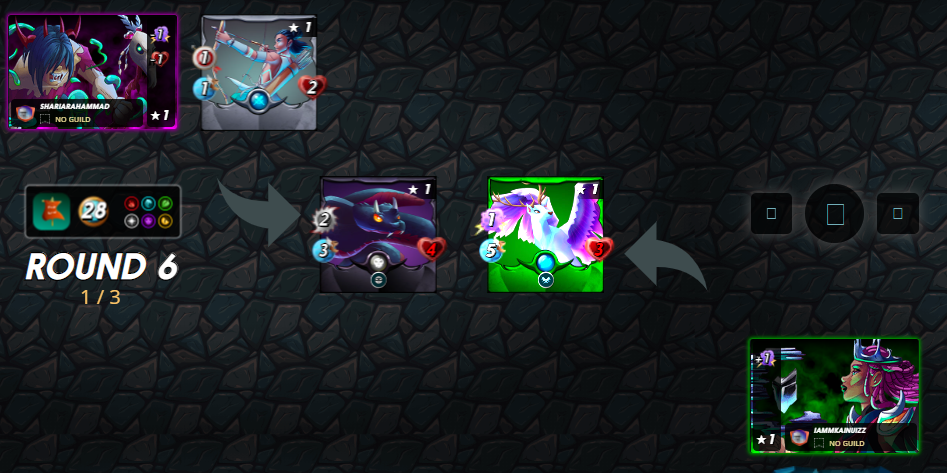 ---
ROUND 7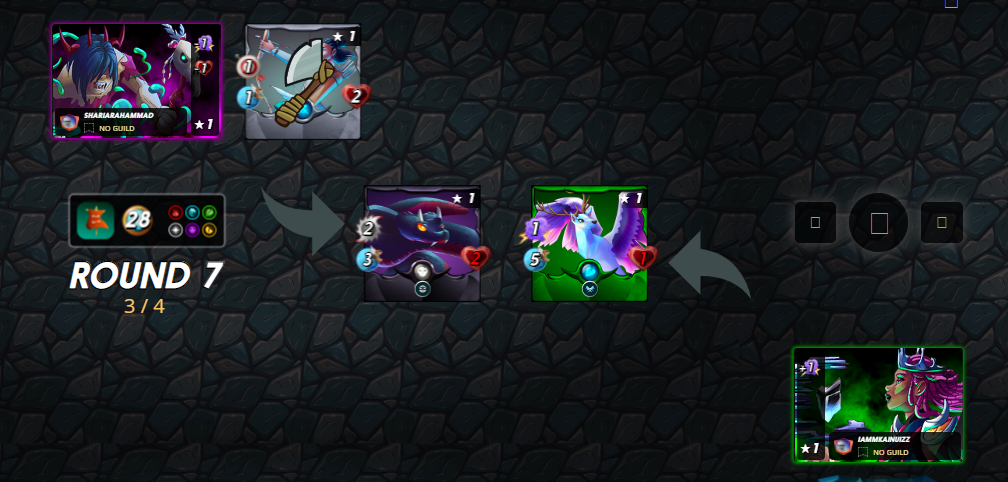 ---
Finally win
---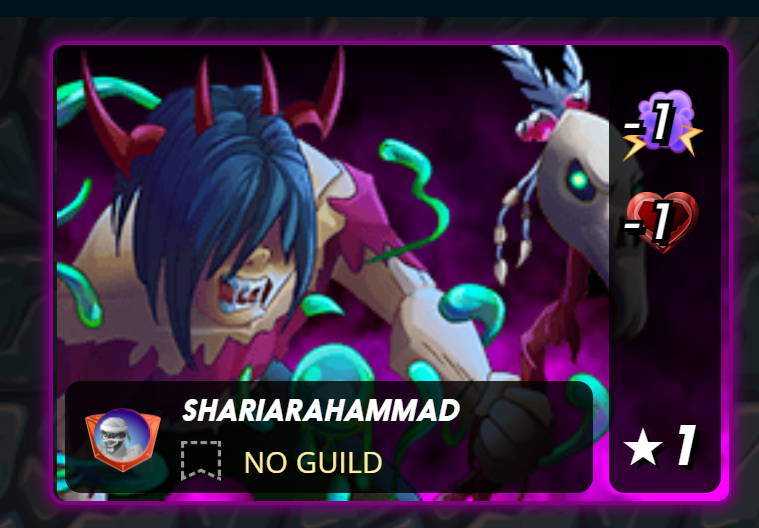 The final match is won #BATTE-RESULTS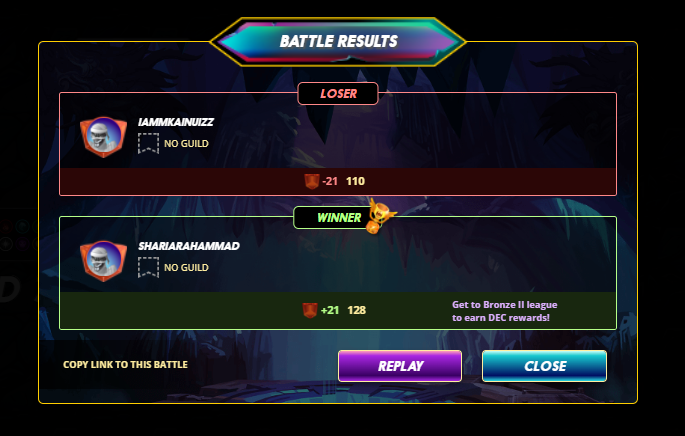 #my splinterlands account name #shariarahammad
MY splinterlands Reference LINK: https://splinterlands.com?ref=shariarahammad
MY battle link:-https://splinterlands.com?p=battle&id=sl_1d94b64d756f8d3854daaed1ee896cb0&ref=shariarahammad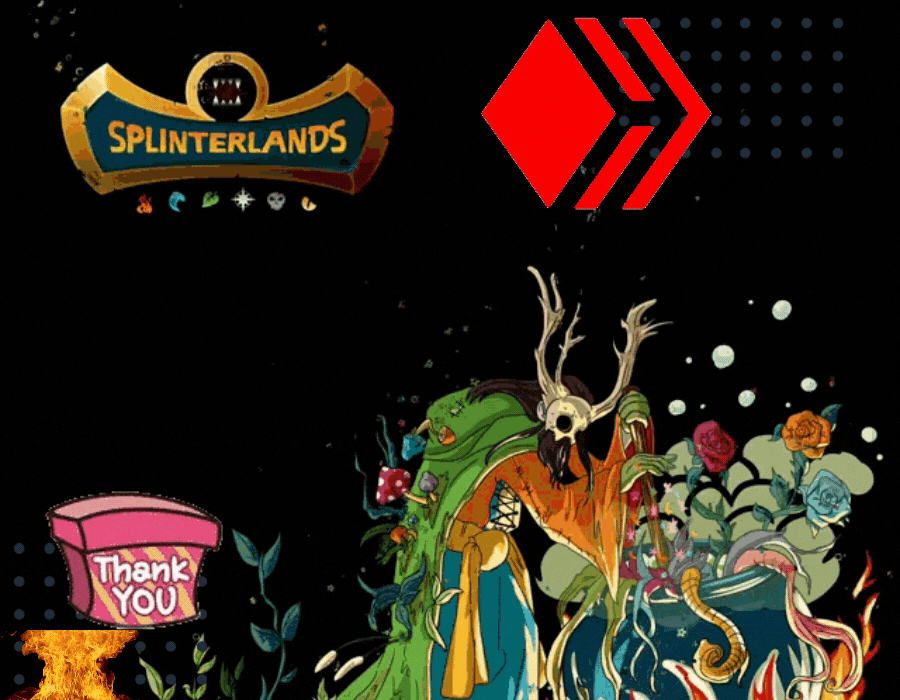 Thank You