Gimme! Gimme! Gimme! (metal cover by Leo Moracchioli)
Hello everyone.
It's has been a while i havent opening new pack and today i wish i get luck opening 12 new packs worth 100k STARBITS . If you curious how much spend opening 100k STARBITS to open 12 cards , this is current market depth of starbits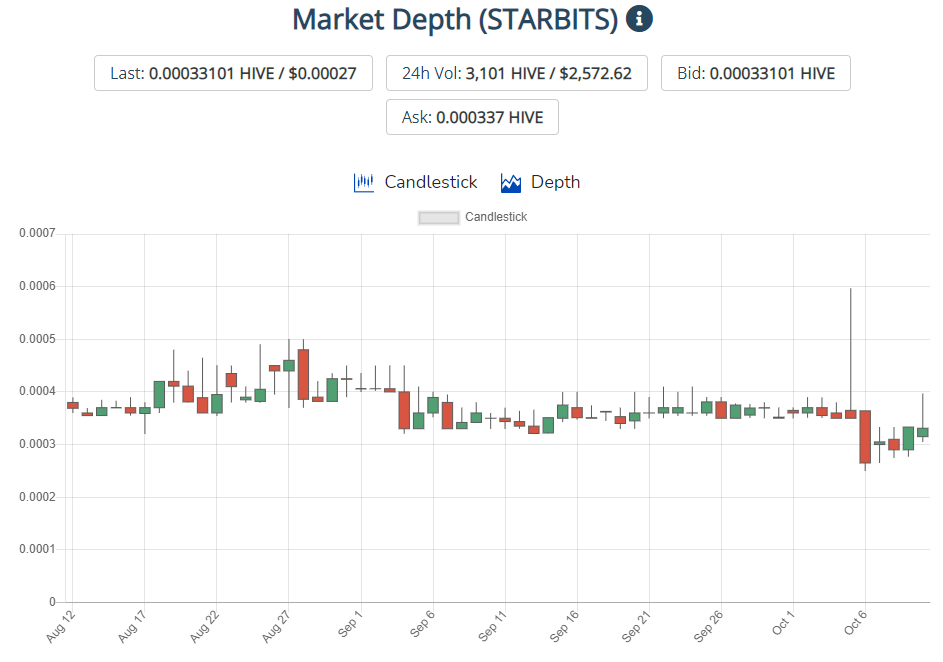 1 STARBITS is currently at 0.000337 HIVE value . So , 100k STARBITS value for hive is at 33.7 HIVE which is equal to is around USD 27.95
Let's open the new cards while listening #### Gimme! Gimme! Gimme! (metal cover by Leo Moracchioli)












LAGENDARY CARD : 0
EPIC CARD ; 0
RARE CARD : 12
COMMON CARD : 24
No luck for Lagendary and Epic but still got 3 production instrument for increase the max skill which is quite good .
SUNDAY LUCKY PICK
Before i proceed , i would like to welcome @elizachang and @osundu to rising star and our daily lucky pick list. Hope you ll get luck and fun playing rising star. If you have something you dont understand just throw the question , there was many other friend playing Rising Star can help you growing your account. :).
Let see who gonna be lucky today !!
CONGRATULATIONS TO @javiss

1000 STARBITS FOR THE COFFEE

LET'S SAY HI TO 41 JEROME (488317)
I wish everyone has a great luck this week . KEEP ON ROCKING AND HIVE ON BUSKER