Working hard in buskeria is double sword if you didnt lower down your ego. As you working hard and doing more mission , you ego from mission will continue increasing you ego status and the only solution for this problem is increasing your skill point.
But , doing too much music lesson will cost hourly of your earning starbits especially when your max skill gain is low. Currently my ego is at 3% and my ego from mission is now permanently at 104110 and this number will keep increasing.
I realize that my STARBITS income getting low as i start getting my ego. So i decide to lower my ego at least to 1% today to increase my STARBITS gain.


MAX SKILL GAIN VS TIME
The lower max skill gain , the more time we have spend in music lesson to increase our skill. So , instead of become man in all trade , we need to focus only one instrument to increase of our max gain. In my case , i only focus collecting and craft production instrument.
I allocated some amount of my STARBITS income to search part in CUSTOM SHOP in production section. This is some production instrument that i have craft today. It increase my MAX gain about 18 skill reward.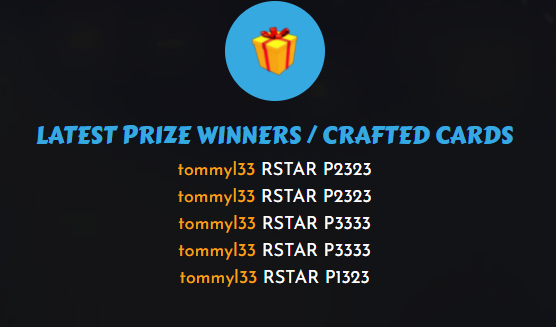 I focusing on making every NFT card for those production instrument. So far , i manage to create this few production instrument. I hope i can collect every production item to increase my unique card numbers.

DAILY LUCKY PICK
I would like to congratulation @osundu (692868) for being randomly selected by https://wheelofnames.com/ for today lucky pick. CONGRATULATION

i47 TUBA and 1000 STARBITS FOR OUR LUCKY PERSON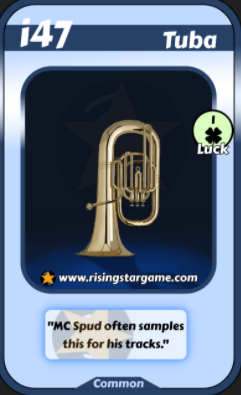 Everyone is welcome to our daily , 1000 STARBITS and a RISING STAR NFT CARD giveaway . Just leave your name in comment below to be listed in our lucky list. ;).
I hope everyone ll got lucky day and everything you do will become successful. See you in next raffle.