Have a nice day 😚 all RisingStar Lovers🎶
Today, I have done 131 Missions in RisingStar Game.
These are Illegal Busking 43, Open Mic Night 31, Mid Week Support 30, Licensed Busking 10, Midweek Heading Slot 15 and Saturday Support 1.
I have reached Level 15 in RisingStar yesterday night.
The Ego is raised 9%.
If the ego will raise up more than Skill, the rewards will decrease.
So, I will do to increase Skill.
Because I reached Level 15, I gained to do new Mission.
That is Saturday Support.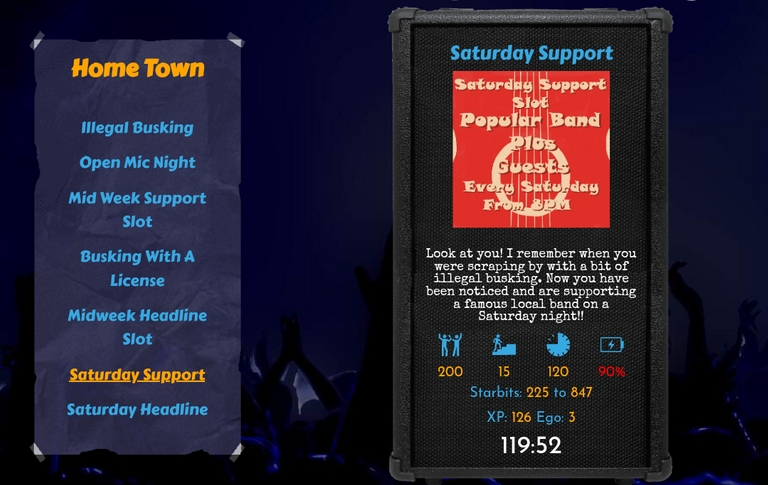 To complete Saturday Support mission, there will be Fans 200, Level 15, Time duration 120 minutes and Energy 90% .
You can use my Referral Link to start RisingStar Game.
Thank you RisingStar Game Developer 💕