---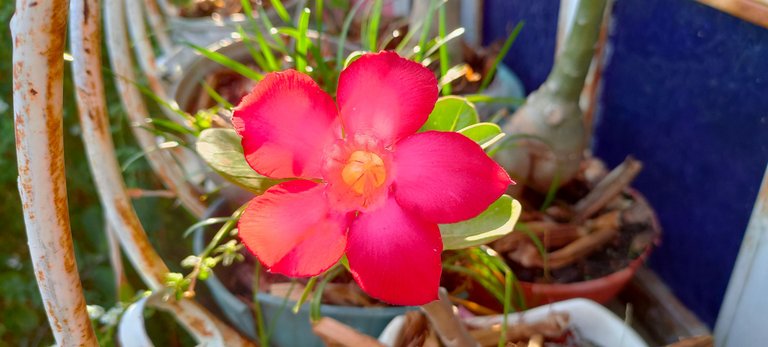 Mis aspiraciones para construir mi fortaleza de crecimiento personal tienen las apoyaturas en proyectos que se expresan a través del pensamiento y las concebidas hermosas manifestaciones de la felicidad. Con este bienestar y la posibilidad que tengo de escribir y compartir a través de las comunidades del Blockchain de Hive. Las florecientes emociones que me abren las compuertas para disfrutar extraordinarios momentos en compañía de familiares y amistades, que cada vez se amplían más con la potente luz del amor.
Me arropo en la palabra de la ternura y la comprensión de las cosas más sencillas. Recojo de los libros las manifestaciones poéticas y espirituales de los líderes de la humanidad.
My aspirations to build my strength of personal growth have the supports in projects that express through thought and conceived as beautiful manifestations of happiness. With this well-being and the possibility I have to write and share through the Hive Blockchain communities. The burgeoning emotions that open the floodgates for me to enjoy extraordinary moments in the company of family and friendships, which are increasingly magnified by the powerful light of love. I wrap myself in the word of tenderness and understanding of the simplest things. I gather from books the poetic and spiritual manifestations of the leaders of humanity.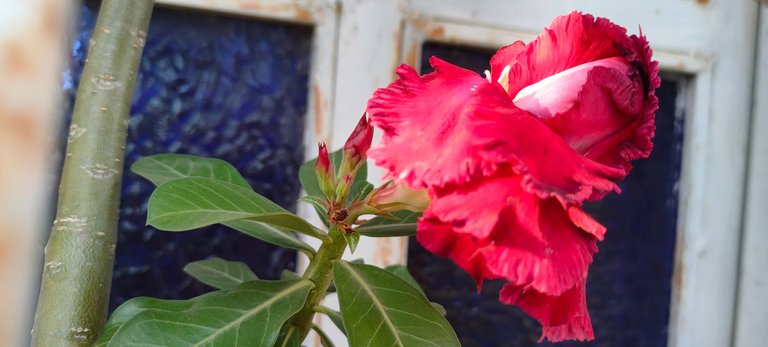 Manejo el amor como un principiante estudiante de la sabiduría de la profunda palabra. Las palabras son exactos buriles que tallan la burda y dura piedra de mi vida humana. La palabra está prefijada por la escritura que corta y despeja la cortina de la sal oscura. Palabra. Bendita palabra. Escritura bendita escritura. La palabra y la escritura son mi guía para iniciar o continuar conociendo los caminos del porvenir. En este porvenir, me alumbran la buenaventura, la enhorabuena, la buenanueva, la floreciente felicidad, la abundancia y la riqueza, el amanecer, el atardecer y anochecer.
I handle love as a beginner student of the wisdom of the profound word. Words are exact burins that carve the rough and hard stone of my human life. The word is prefixed by the scripture that cuts and clears the curtain of dark salt. Word. Blessed word. Scripture blessed scripture. The word and the writing are my guide to start or continue to know the paths of the future. In this future, I am enlightened by good fortune, happiness, good news, flourishing happiness, abundance and wealth, sunrise, sunset and sunset.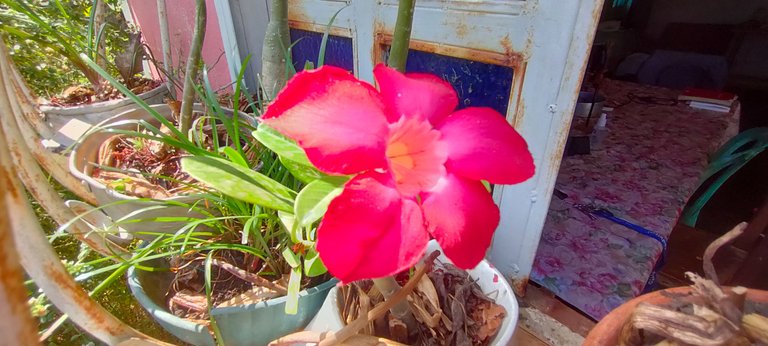 Comprendo que, por mi edad, son sesenta y nueve años; que logro discernir con mi racional reflexión, que es necesario mantener el patrimonio de mi vocabulario, para que mi caudal espiritual aumente con la coherencia y la armonía, con mayor esplendor el nivel político, social, económico, tecnológico y cultural.
Es necesario la profilaxis de mi lenguaje, con esto no pretendo hacer catarsis, sencillamente expongo a través de esta dinámica comunidad de Holos&Lotus, lo que mi libre expresión del pensamiento me dicta desde la sobriedad y sensatez de mi alma esta sencilla esquela para interactuar e intercambiar ideas que permitan ampliar el inmenso pensamiento del universo humano.
Vivo por la palabra y por la escritura, por lo que se dice y por lo que se escribe. Vivo por el porvenir de la escritura y la palabra.
I understand that, for my age, it is sixty-nine years; that I am able to discern with my rational reflection, that it is necessary to maintain the heritage of my vocabulary, so that my spiritual wealth increases with coherence and harmony, with greater political, social, economic, technological and cultural splendour.
It is necessary the prophylaxis of my language, with this I do not pretend to do catharsis, I simply expose through this dynamic community of Holos&Lotus, what my free expression of thought dictates me from the sobriety and wisdom of my soul this simple outline to interact and exchange ideas that allow to expand the immense thought of the human universe.
I live for the word and for writing, for what is said and for what is written. I live for the future of writing and the word.
Tengan ustedes una buenaventura, en el tiempo que transcurre, en la hora buena del nuevo amanecer, para que la abundancia se desborde con el resplandeciente atardecer y todas las flores del sendero iluminen con los colores alegres y encendidos, los pasos de los caminantes que solfean con los mantras el cántico de la alegría hacia la civilización de la luz, la paz y el amor.
Siento la felicidad de mi alma cuando fluye desde mi pecho, muy agradecido por leer y compartir mi post.
May you have a good fortune, in the passing time, in the good hour of the new dawn, so that abundance overflows with the shining sunset and all the flowers of the path illuminate with joyful and bright colours, the steps of the walkers who solfege with mantras the song of joy towards the civilisation of light, peace and love. I feel the happiness of my soul as it flows from my chest, so grateful for reading and sharing my post.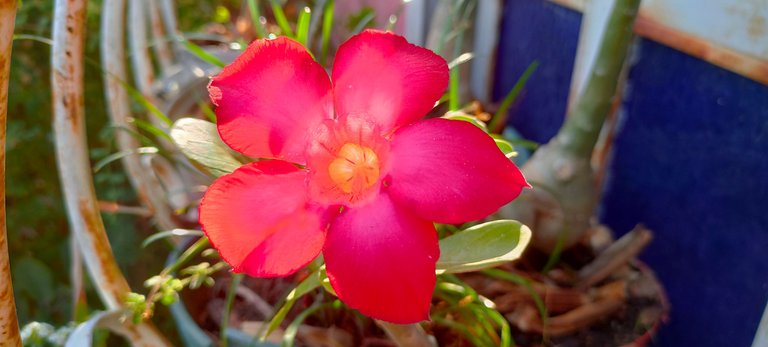 Soy y estoy feliz.
Gracias por ser y estar feliz.
I am and I am happy.
Thank you for being and being happy.


REFERENCIAS: Las muestras fotográficas tomadas con mi teléfono Realme Pro 7 son de mi propiedad patrimonial, con el apoyo de mi estabilizador Gimbal 1-Asix.
REFERENCES: The photographic samples taken with my Realme Pro 7 phone are my property, with the support of my Gimbal 1-Asix stabilizer.
Las rosas del desierto son cultivadas en mi planetario jardín.
Desert roses are grown in my planetarium garden.