Saludos a todos en esta comunidad, las metas son un tema que nos importa mucho tanto a final de año como a los inicios, los seres humanos necesitamos un motivo para seguir adelante, aunque la vida sea una ciclo necesitamos ese empuje para seguir recorriendo ese camino , todos sabemos como terminará así que el sentido de la vida es vivir, estar recorriendo ese camino que nos llevará al inicio pero no sentirnos como en una rueda de hanster, por lo que las metas hacen que sea más divertido estar vivo. La Iniciativa creada por @mllg nos invita a reflexionar acerca de nuestra postura antes las metas, proponiendo una serie de interrogantes que me dispongo a responder a continuación, no sin antes invitar a participar a @yetsimar @freidimar18
Greetings to everyone in this community, goals are a topic that is very important to us both at the end of the year and at the beginning, human beings need a reason to keep going, even though life is a cycle we need that push to continue walking that path , we all know how it will end so the meaning of life is to live, to be traveling that path that will take us to the beginning but not feel like in a hanster wheel, so the goals make it more fun to be alive. The Initiative created by @mllg invites us to reflect on our position before the goals, proposing a series of questions that I am about to answer below, but not before inviting @yetsimar @freidimar18 to participate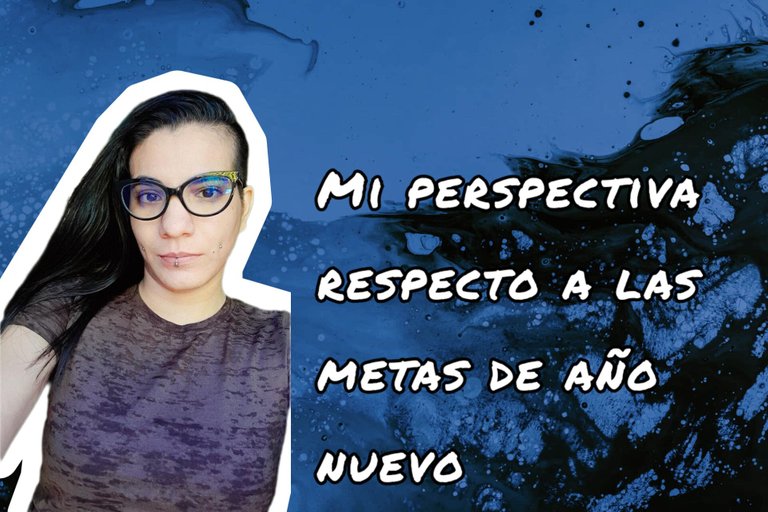 Portada editada en InShot


¿Acostumbras a proponerte metas cuando se inicia un Año Nuevo?.
Do you usually set yourself goals when a New Year begins?
Hace un tiempo que precisamente encuentro un poco desanimada, porque soy de las personas que le gusta tener un objetivo claro, debido a los problemas económicos que me han llevado a adaptarme a escenarios que en un principio no estaban planeados, encuentro que trazar metas para mi es necesario pero a la vez un poco doloroso, porque siendo consiente muchas de estas no dependen de la totalidad de mi esfuerzo o desempeño sino del contexto del país, no soy la única que siente ese desanimo, pues creo que todas mis amigas están en la misma situación, en la que tienen metas pero al mismo tiempo saben que cualquier cosa podría pasar. Sin embargo, a mi me gusta hacer mis listas de cosas por hacer y lograr, no siempre comparto dichos objetivos con otras personas, pero en mi mente no dejo de pensar en estos. Por supuesto que mi época favorita para trazarme metas en inicio de año porque me permite empezar con buen ánimo a trabajar en pro de eso.
For some time now I have found myself a bit discouraged, because I am one of the people who likes to have a clear objective, due to the economic problems that have led me to adapt to scenarios that were not planned at first, I find that setting goals for myself it is necessary but at the same time a little painful, because being aware many of these do not depend on the totality of my effort or performance but on the context of the country, I am not the only one who feels this discouragement, because I think that all my friends are in the same situation, in which they have goals but at the same time they know that anything could happen. However, I like to make my lists of things to do and achieve, I don't always share those goals with other people, but in my mind I can't stop thinking about them. Of course, my favorite time to set goals at the beginning of the year because it allows me to start working towards that in a good mood.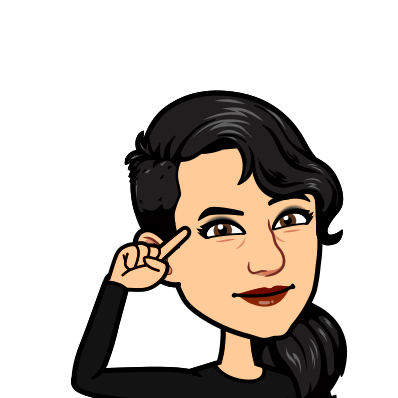 ¿Revisas si has logrado los objetivos que te propusiste? Y respecto a los no logrado ¿te cuestionas su validez y necesidad de proponerlos para un nuevo lapso temporal?
Do you check if you have achieved the goals you set for yourself? And regarding those not achieved, do you question their validity and the need to propose them for a new period of time?
Recuerdo muy bien cuando en la universidad estudiando la licenciatura en educación , nos enseñaron de la planificación estratégica, esa que es flexible, que permite incluir cambios tanto de técnicas como de recursos, así como de los tiempos estimados para la realización de una actividad, dichos conocimientos los tengo siempre presente, por lo que los fines de año evaluó mi desempeño conforme a los objetivos que he planteado, estudio cuales de estas metas me gustaría continuar y cuales deben descartarse, porque las circunstancias ya no son favorables o por que yo misma he cambiado de parecer.
I remember very well when at the university studying for a degree in education, we were taught about strategic planning, that which is flexible, which allows for changes in both techniques and resources, as well as the estimated times for carrying out an activity, said I always keep this knowledge in mind, so at the end of the year he evaluated my performance according to the objectives that I have set, I study which of these goals I would like to continue and which should be discarded, because the circumstances are no longer favorable or because I myself have changed my mind

Trazar mis objetivos en año nuevo va a depender mucho de la evaluación del año anterior, pero también irán planificados estratégicamente previendo que de no lograrlos cual sería el siguiente paso, porque no hay nada peor para mi que la ansiedad que sentir que no voy a ninguna parte. Conforme vaya pasando el tiempo el contexto me dirá que metas son más realizables y por lo tanto priorizar y enfocar mis esfuerzos


Setting my goals in the new year will depend a lot on the evaluation of the previous year, but they will also be strategically planned, anticipating that if they are not achieved, what would be the next step, because there is nothing worse for me than anxiety than feeling that I am not going to any part. As time goes by, the context will tell me which goals are more achievable and therefore prioritize and focus my efforts.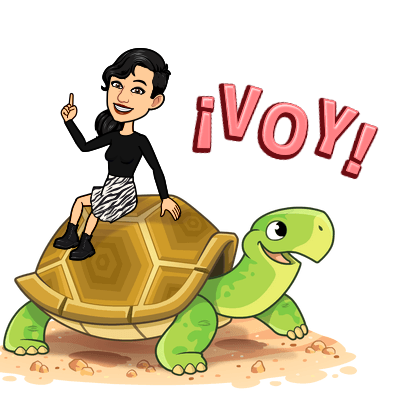 ¿Vives en presente?¿Disfrutas el día a día? ¿Aceptas tu capacidad para el logro y las opciones de enmendar las estrategias para los objetivos no alcanzados?
Do you live in the present? Do you enjoy the day to day? Do you accept your ability to achieve and options to amend strategies for unachieved goals?

Debo decir que una de mis metas este año es conseguir un ingreso extra, bien sea en un trabajo formal o un trabajo online, haré todo lo posible por hacerlo, pero eso dependerá también de factores que no puedo controlar, por lo que tampoco voy dejar de publicar en Hive solo por estar buscando, es decir, debo seguir enfocada en la creación de contenido porque es lo que me ha permitido salir adelante en estos últimos años, pero para poder seguir manteniendo la casa y a mi familia debo buscar la forma, una vez que logre tener ese ingreso necesario se que no me desviaré de mis metas porque soy una persona que usa toda la capacidad que tiene en el día día, es decir, no me gusta pasar un día en blanco, disfruto mi día siempre que haya hecho una actividad que considere productiva, de ese modo me mantengo fuera de las garras de la depresión que tanto daño ha hecho en vida y que no quiero volver a pasar. Estoy consiente de cuales de mis objetivos logré el año pasado y que pude haber hecho mejor, espero este año poder seguir trabajando y que ser muy productiva😊


I must say that one of my goals this year is to get an extra income, either in a formal job or an online job, I will do everything possible to do it, but that will also depend on factors that I cannot control, so I am not going to leave to publish on Hive just to be looking, that is, I must continue focused on creating content because it is what has allowed me to get ahead in recent years, but in order to continue supporting the house and my family I must find a way, a Once I achieve that necessary income, I know that I will not deviate from my goals because I am a person who uses all the capacity that I have in the day, that is, I do not like to spend a blank day, I enjoy my day as long as I have done an activity that I consider productive, that way I stay out of the clutches of depression that has done so much damage in life and that I don't want to go through again. I am aware of which of my goals I achieved last year and what I could have done better, I hope this year I can continue working and be very productive😊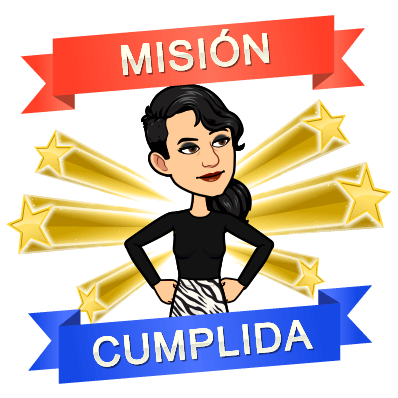 Avatars creados en Bitmoji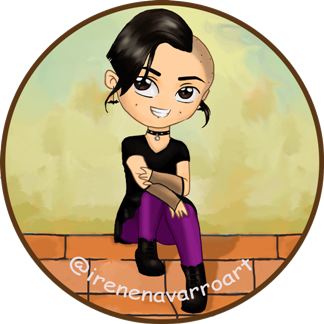 Espero les haya gustado. Les invito a leer mis próximas publicaciones y siempre estaré dispuesta a responder sus preguntas y comentarios, también pueden seguirme y contactarme en cualquiera de mis redes sociales. ¡Muchas gracias!
I hope you liked it. I invite you to read my next publications and I will always be willing to answer your questions and comments, you can also follow me and contact me on any of my social networks. Thank you!