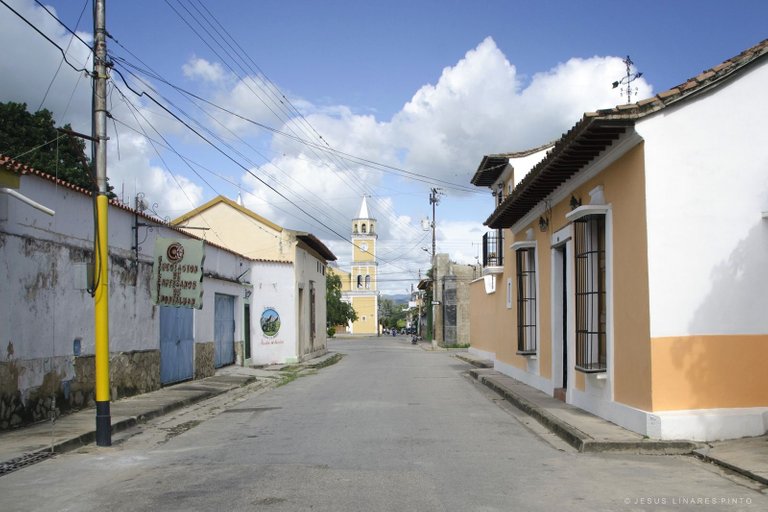 I
---
During the month of July and so far in August, the rains have been so constant and torrential in our town (Montalbán, Carabobo, Venezuela) that there came a time when I particularly forgot what had been the last sunny afternoon we had enjoyed.
Durante el mes de Julio y lo que va de Agosto, las lluvias han sido tan constantes y torrenciales en nuestro pueblo (Montalbán, Carabobo, Venezuela) que llegó un momento en el que yo particularmente olvidé cual había sido la ultima tarde soleada de la habíamos disfrutado.
---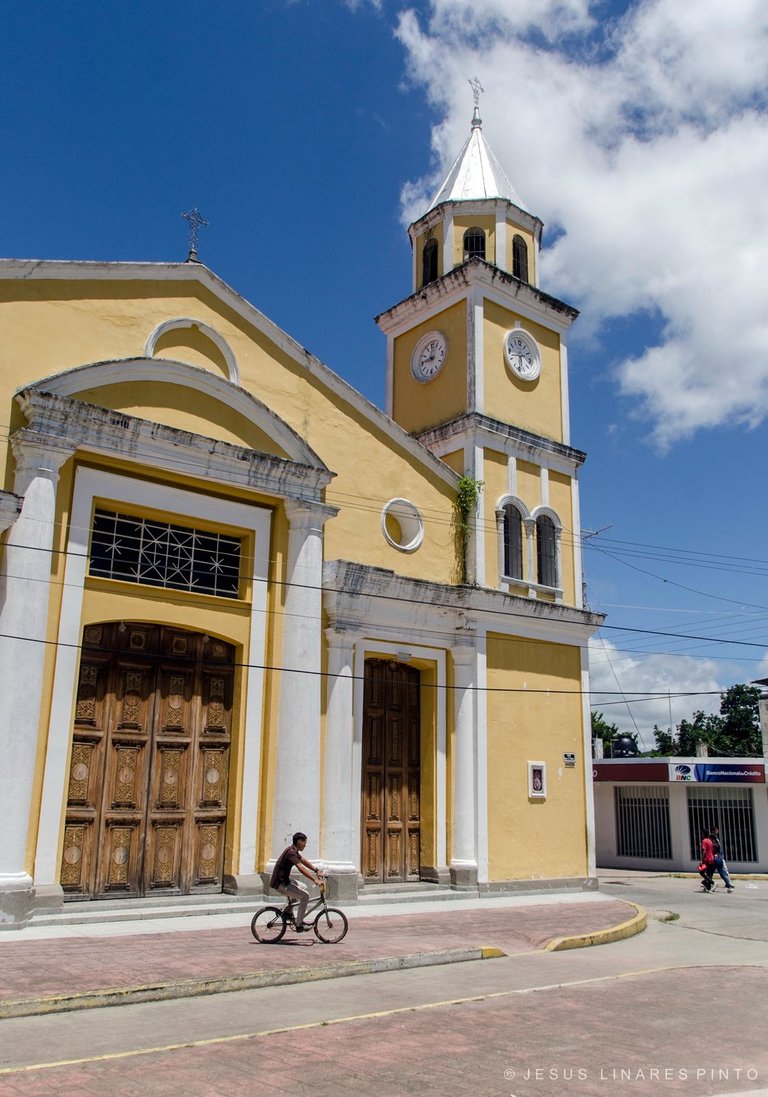 II
---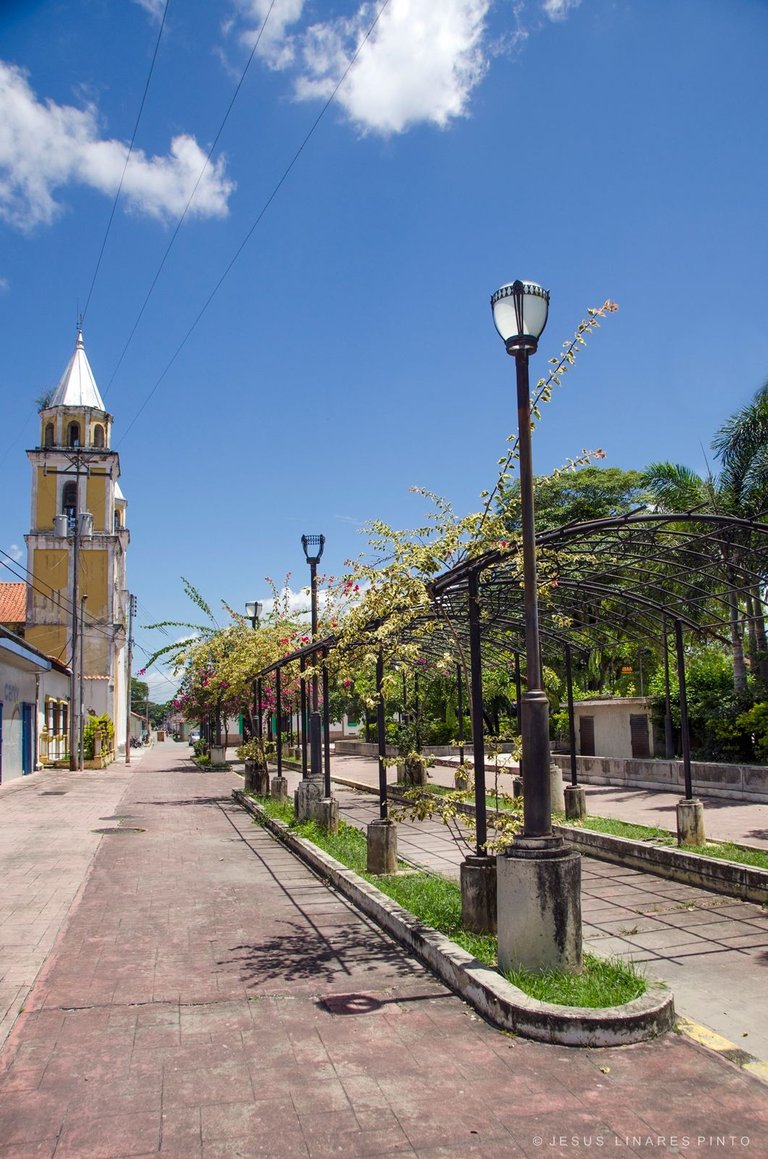 III
---
So yesterday after lunch, I noticed that the sun was shining and the sky was bright blue, dotted with white cottony clouds... So I decided to take advantage of those early afternoon hours and took my camera to go out "to sunbathe and breathe warm air", my priority was that: "just to warm up and enjoy the sunlight"...
Así que ayer después de almorzar, me percaté de que el sol estaba radiante y el cielo de azul intenso punteado de nubes algodonosas y blancas... Así que decidí aprovechar esas primeras horas de la tarde y tomé mi cámara para salir "a tomar el sol y a respirar aire caliente", mi prioridad era eso: "simplemente calentar y disfrutar de la luz solar"...
---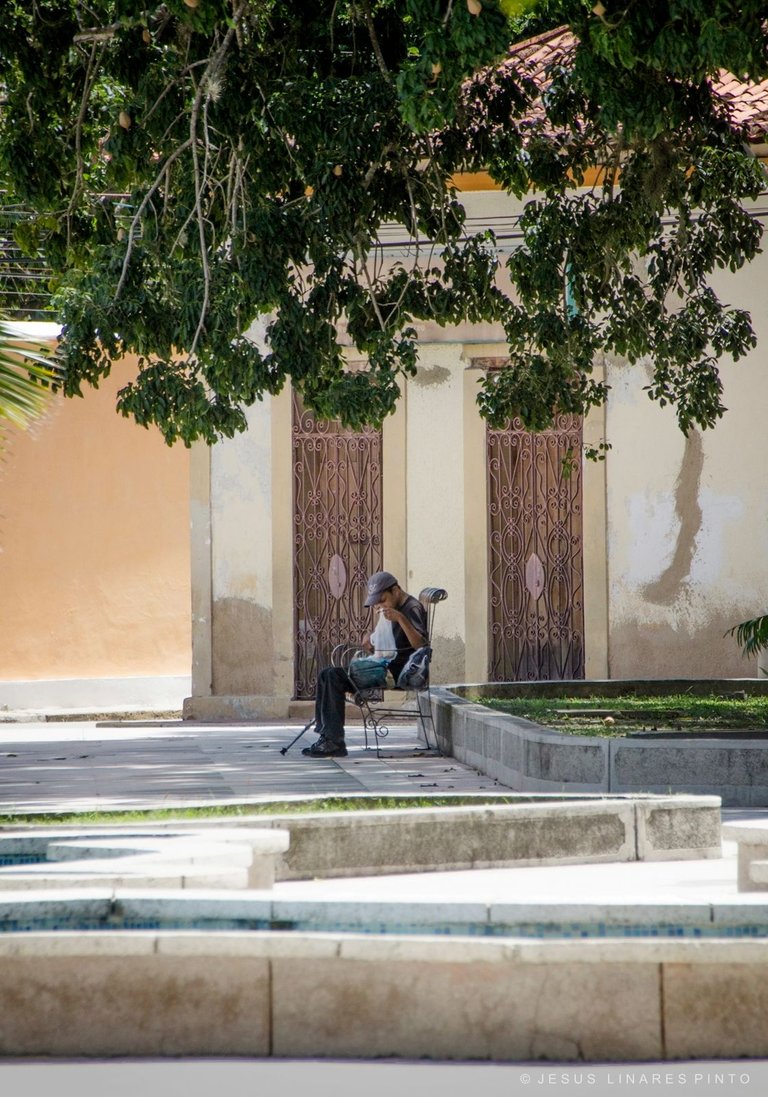 IV
---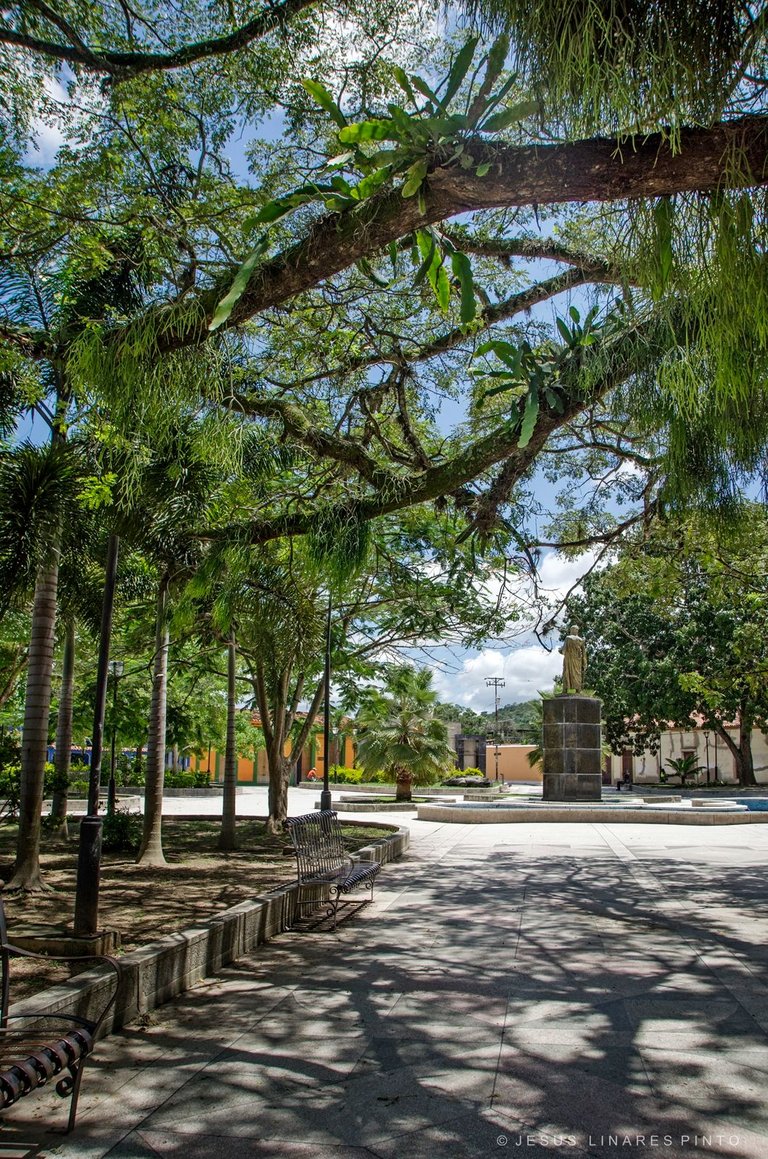 V
---
Obviously, it was just a little after 1PM and the heat was intense, actually very intense... That didn't matter to me, because as I said, I had had enough of the eternal grey rainy afternoons of the last few weeks.
Obviamente, eran apenas un poco más de la 1PM y el calor era intenso, en realidad muy intenso... Eso no me importó, pues como dije, estaba hasta los tuétanos de las eternas y grises tardes lluviosas de estas ultimas semanas.
---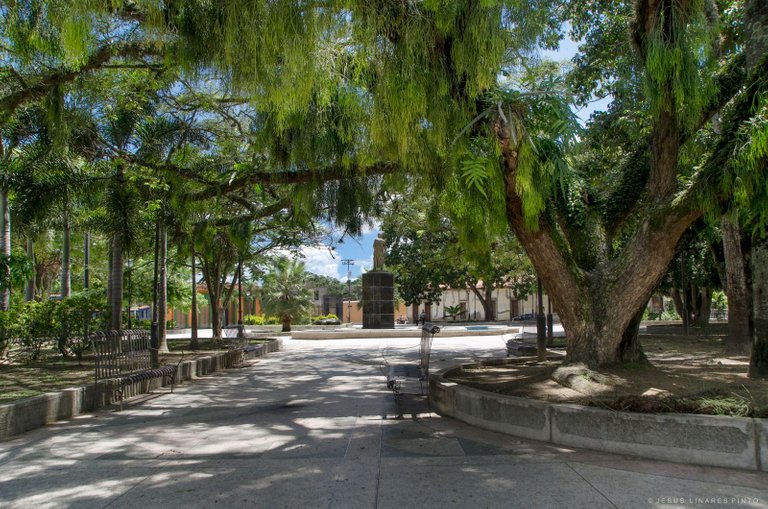 VI
---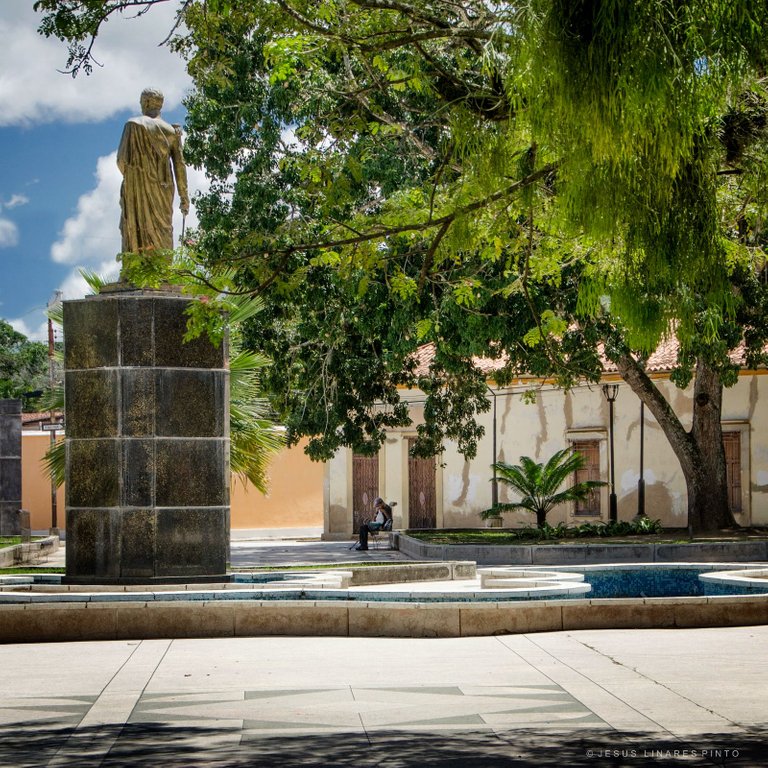 VII
---
These are some pictures then of that short post lunch walk to the centre of town, specifically to the " Bolivar Square"... Now it is not as beautiful a place as it was some 20 or 30 years ago, as many trees have died and have not been replaced, and their maintenance has not been the best during the last years... But it is still a place that retains a certain charm despite the obvious deterioration of everything here.
Estas son fotos entonces de esa corta caminata post almuerzo al centro del pueblo, específicamente a la "Plaza Bolívar"... Ahora no es un lugar tan hermoso como lo era hace unos 20 o 30 años atrás, pues muchos arboles han muerto y no han sido sustituidos, además su mantenimiento no ha sido el mejor durante los últimos años... Pero todavía es un lugar que conserva cierto encanto a pesar del deterioro evidente de todas las cosas aquí.
---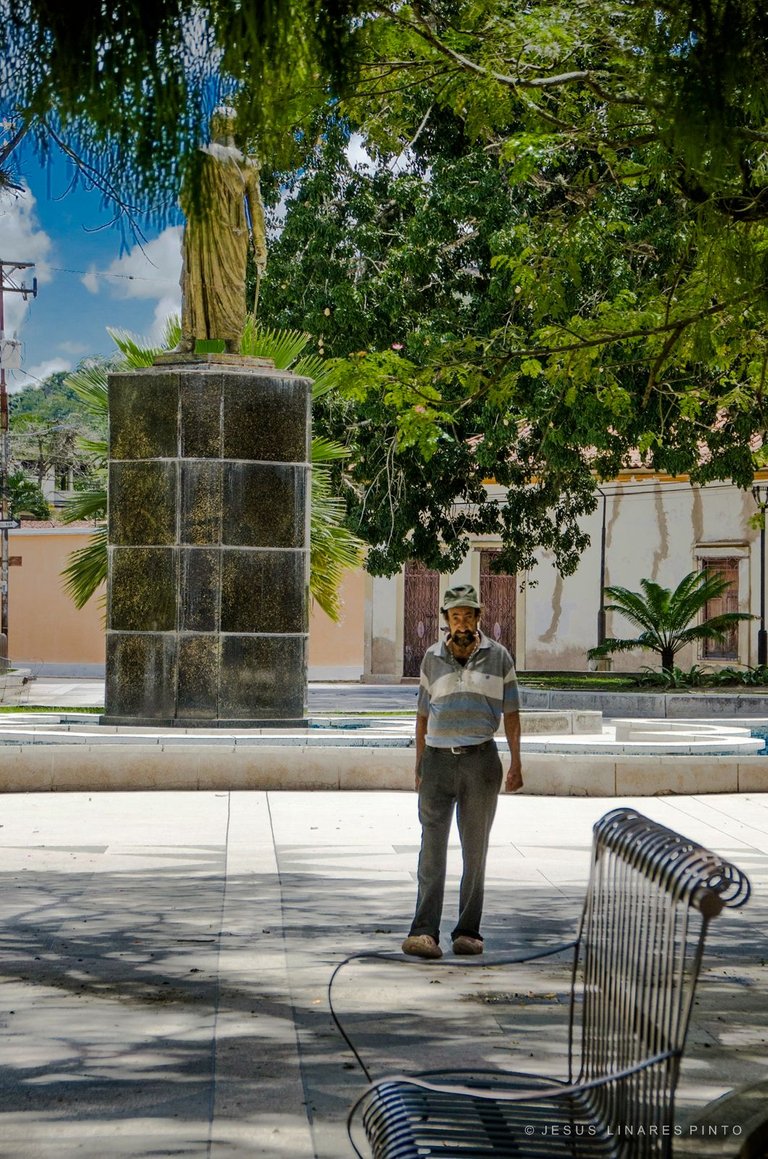 VIII
---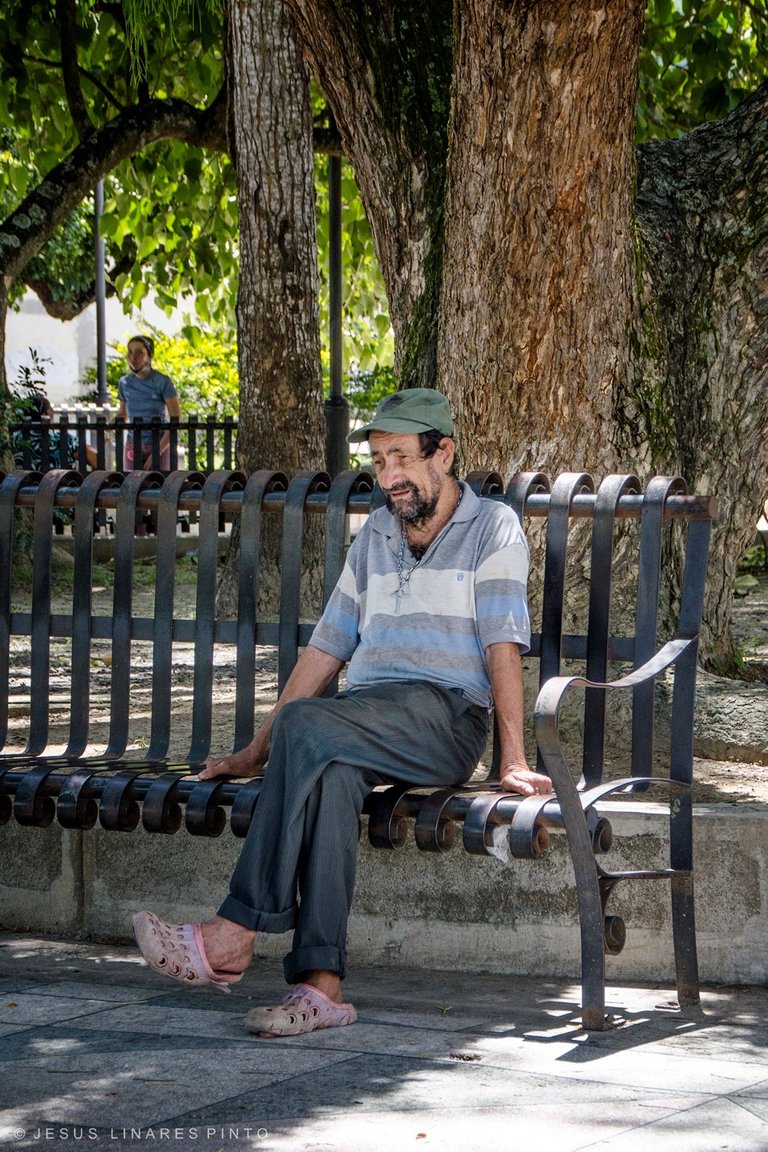 IX
---
These are photos taken in harsh conditions (midday and early afternoon sunlight, with incidence from the zenith, is one of the worst for taking photos in my opinion).... The contrasts are also really harsh, however, with a bit of light adjustments to the photos in RAW files, relatively decent results can be achieved.
Son fotos realizadas en condiciones dura (la luz solar de los mediodías y principios de tarde, con incidencia desde el cenit, es una de las peores para hacer fotos en mi opinión)... Los contrastes también son realmente duros, sin embargo, con un poco de ajustes lumínicos a las fotos en archivos RAW, se pueden lograr resultados relativamente decentes.
---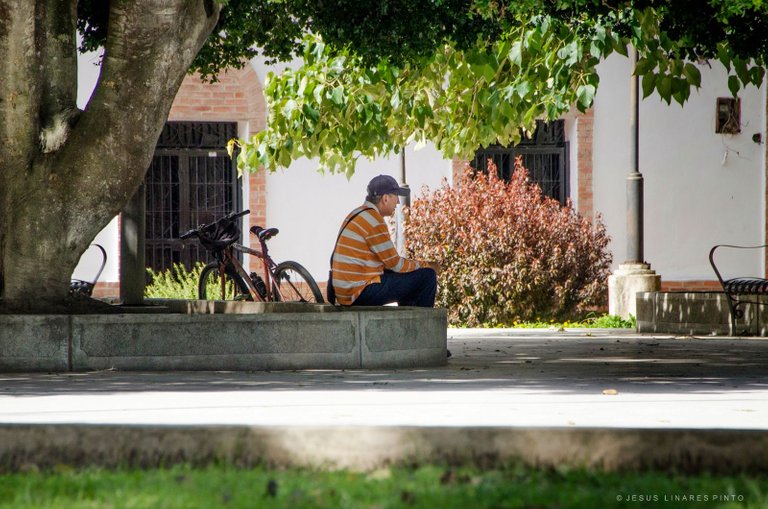 X
---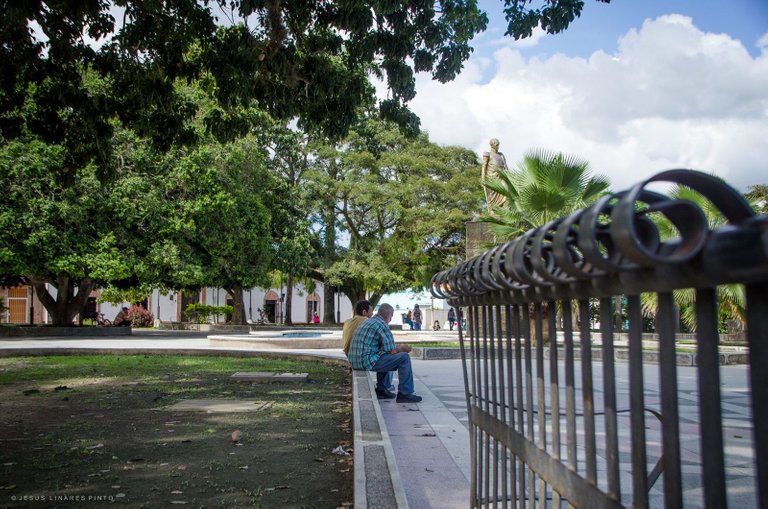 XI
---
Besides, I fulfilled the objective of "taking advantage of the sunny afternoon" to get out of the routine of rainy and cloudy days... Actually the photos were a nice additional thing and served me to get out of my usual photographic schedule (mornings).
Además, cumplí el objetivo de "aprovechar la tarde soleada" para salir de la rutina de lluvias y días nublados... En realidad las fotos fueron una agradable cosa adicional y me sirvieron para salirme un poco de mi horario fotográfico acostumbrado (las mañanas).
---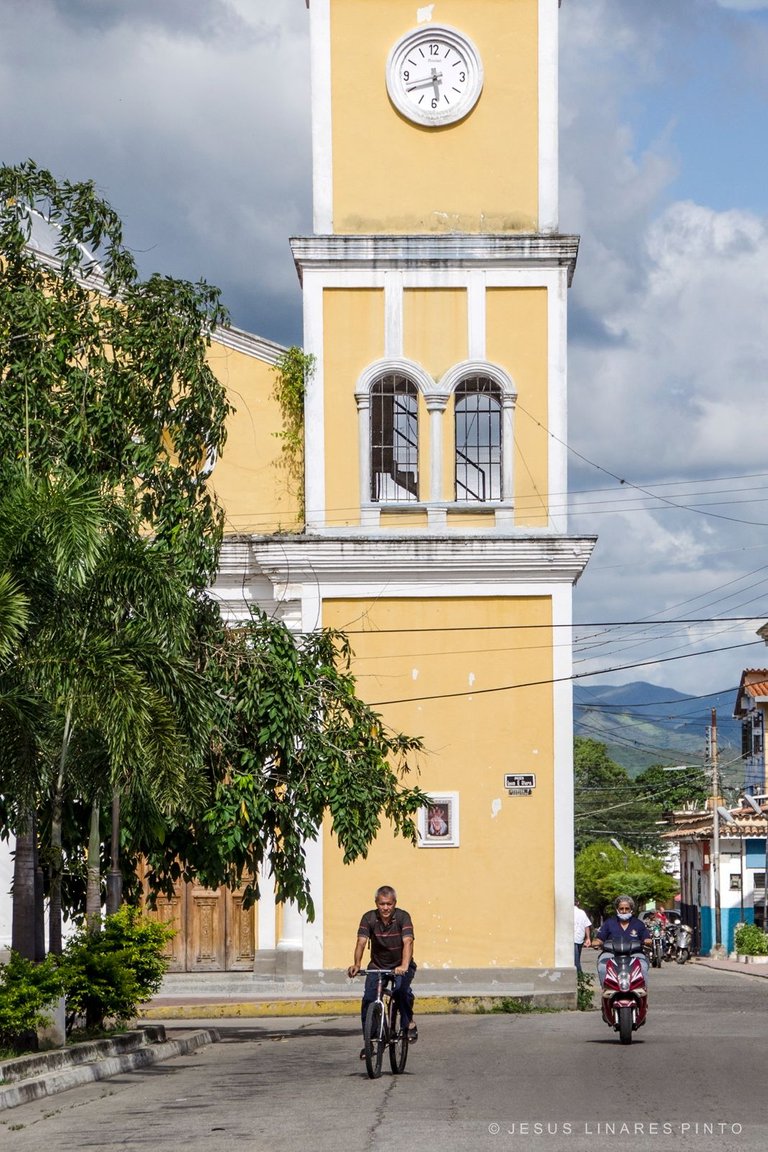 XII
---
Thank you very much for stopping by and appreciating, see you soon again in #Hive as always...
Muchas gracias por pasar por aquí y apreciar, nos veremos pronto de nuevo en #Hive como siempre...
---
END / FIN
---
"We make photographs to understand what our lives mean to ourselves." - Ralph Hattersley.
"Hacemos fotografías para comprender lo que nuestras vidas significan para nosotros mismos." - Ralph Hattersley.

Camera: Nikon D7000 | Lens: Sigma 18-200mm f3.5-6.3 II DC OS HSM
Cámara: Nikon D7000 | Objetivo: Sigma 18-200mm f3.5-6.3 II DC OS HSM
Montalbán, Carabobo, Venezuela.