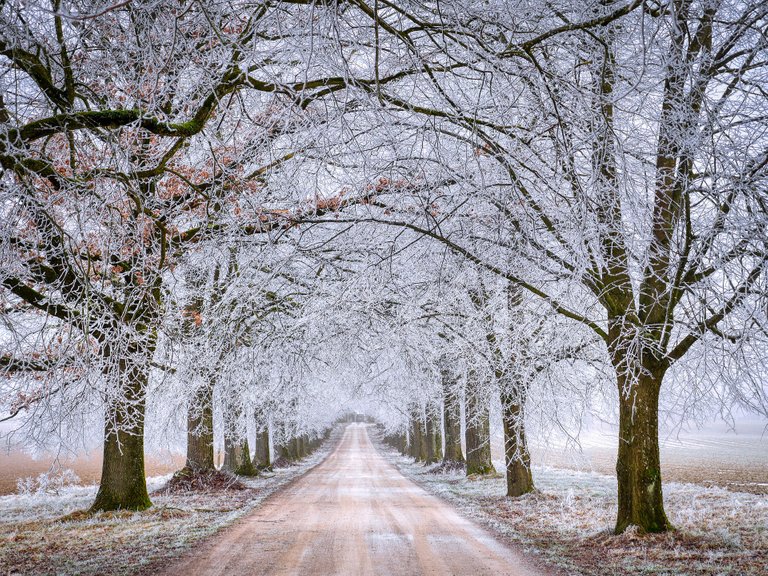 Image by Albrecht Fietz from Pixabay

Partiste por caminos de cristal sin mirar atrás,
"Me soltaste y dijiste "nos veremos mañana", un mañana que no volvió jamás. Hace solo algunos años llegamos por ese camino empedrado, lodo y polvo nos acompañaba en nuestro andar; caminamos sobre la templanza sin fijarnos en la infértil tierra sobre la que sembraríamos nuestro sucinto amor.
Juntos podamos las secas hojas que el otoño dejó en nuestro helecho de esperanza, ¡oh amor de mi vida, tú que das vida y me la arrebatas; devuélveme el sueño que dibujaste en mi corazón!.
Llegó el invierno y sus caminos de cristal, inerte agua en el lago, dibujando ondas maltrechas color púrpura. Maldita carroza dorada que en lujosas alhajas envuelve tu gélido cuerpo, me has robado la sonrisa del alma.
Lo confieso, desde que partiste me ha ido mejor, se acerca la primavera y de ti solo espero el olvido. En verano visitaré las playas y las huellas que me has dejado, para entender en un solo bocado que jamás fuiste para mí."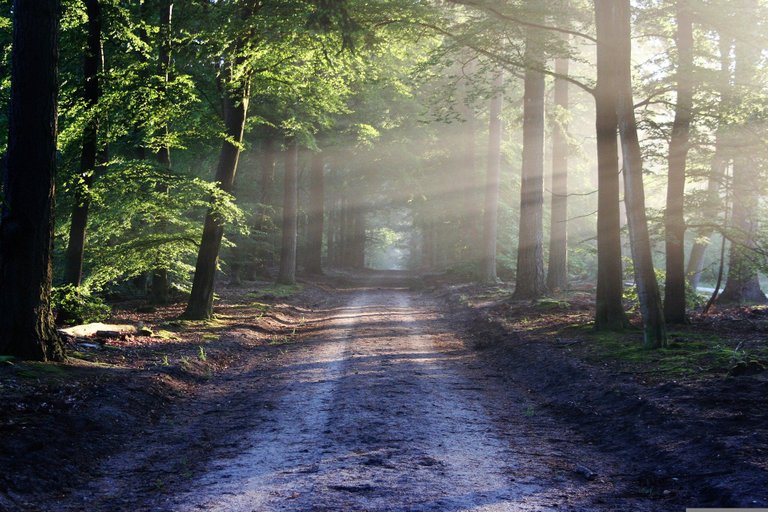 Image by bertvthul from Pixabay
You set off on glass roads without looking back,
"You let go of me and said "see you tomorrow", a tomorrow that never came back. Just a few years ago we came down that cobblestone road, mud and dust accompanied us on our walk; we walked on the temperance without looking at the infertile soil on which we would sow our succinct love.
Together we pruned the dry leaves that autumn left on our fern of hope, O love of my life, you who give life and take it from me; give me back the dream you drew in my heart!
Winter came and its crystal paths, inert water in the lake, drawing battered purple waves. Damned golden chariot that in luxurious jewels wraps your icy body, you have stolen the smile from my soul.
I confess, since you left I've been better off, spring is coming and from you I only hope for oblivion. In summer I'll visit the beaches and the traces you left me, to understand in a single bite that you were never for me".

ESPAÑOL
Quién no ha escuchado en alguna ocasión una bella historia de amor que termina como la peor experiencia, quizás te haya pasado o no. Quien se queda a tu lado en los momentos de sequía será quien esté a tu lado cuando coseches los frutos de la tierra, decían.
A veces la vanidad es más influyente que cualquier amor por muy fuerte o sólido que este pueda parecer, no cambies el amor por la comodidad, ya que te espera una vida de agonía. La facilidad siempre trae un precio a pagar, o cuéntenme una historia donde en la codicia haya un "felices por siempre" como en los cuentos de hadas.
A veces pienso en el amor, no termino de entender como funciona, no termino de comprender si en el sufrimiento también se puede encontrar. Acaso ¿se puede acariciar una rosa sin ser lastimados por sus acúleos, crees poder arrancarla de raíz sin sufrir en el intento?.
"... Un adiós a tiempo vale más que mil disculpas."
ENGLISH
Who hasn't heard a beautiful love story that ends up as the worst experience, maybe it has happened to you or not. Whoever stays by your side in times of drought will be by your side when you reap the fruits of the earth, they used to say.
Sometimes vanity is more influential than any love no matter how strong or solid it may seem, do not trade love for comfort, for a life of agony awaits you. Ease always brings a price to pay, or tell me a story where in greed there is a "happily ever after" like in fairy tales.
Sometimes I think about love, I don't quite understand how it works, I don't quite understand if it can also be found in suffering. Is it possible to caress a rose without being hurt by its aculeus, do you think you can pull it up by the roots without suffering in the attempt?
""... A goodbye in time is worth a thousand apologies.""

Los separadores usados y muchos otros están disponible haciendo clic aquí (YA NO DISPONIBLE) y su uso es de libre distribución, hay muchos que son realmente geniales se los recomiendo.
The separators used and many others are available by clicking here and their use is free for distribution, there are many that are really cool and I recommend them.

---

Banner made in Canva ||| Banner realizado en Canva