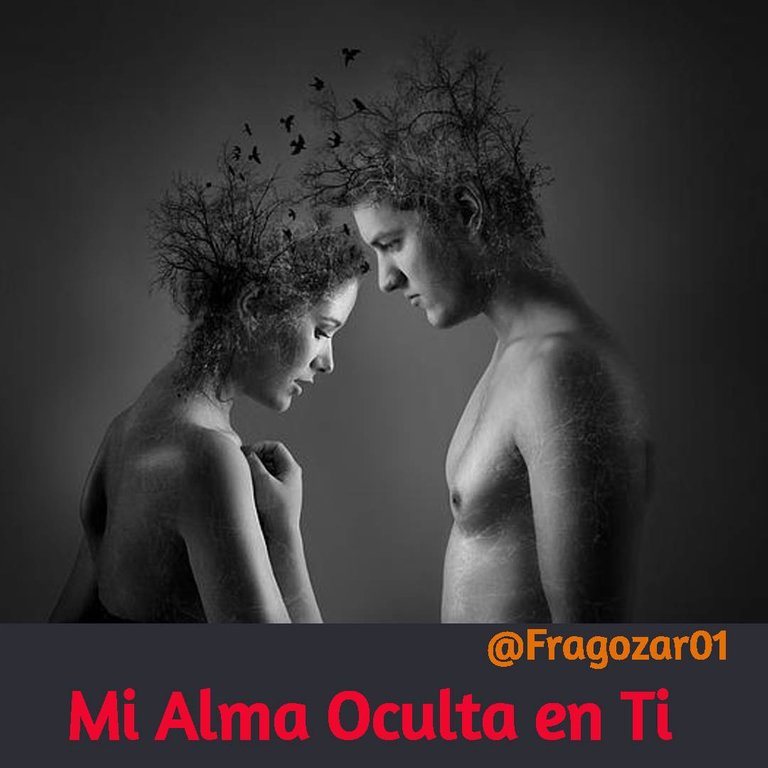 Foto Creada por/Created Photo by Deflyne Coppens en/in Pixabay.com

Mi Alma Oculta en Ti
En el sosiego de la noche serena
irrumpe tu amor en desvelo
sensual y como animal en celo
me entregas tu cuerpo sin pena
Abrazado a tu piel de terciopelo
la suave tibieza de tu esencia
me eleva, rendido en tu presencia
para llegar a las alturas de tu cielo
Impulsos en mi corazón entusiasmado
mi mente divaga en etéreos sueños
me hago de tu placer el único dueño
Y de tu dulzura termino enamorado
En cada rincón y en cada pliegue
quedan prendados tus labios, y mis besos
en olas vibrantes de espasmos intensos
la cascada del éxtasis, espero llegue
Me inundas, con la humedad de tu pasión
me ahogas, en el mar de tus anhelos
me revives con el aire de tus deseos
y repites el juego sin pedir perdón
Al terminar la noche y llegar el alba
escucho tu voz en un murmullo ardiente
pidiendo entre sabanas, no dejar pendientes
de deseos ocultos en lo profundo del alma
Y cuando el tiempo reclame, el de nosotros
se habrá cumplido la promesa secreta
de descubrir y conocer el alma perfecta
escondida de uno, en el cuerpo del otro

¿Qué hace a dos almas complementarse y convertirse en una? La respuesta puede estar muy adentro, donde muchos ni siquiera se atreven a ver. Descubrir y atreverse a conocer esa persona oculta que guarda lo mejor de su corazón, precisamente allí, donde el amor inicia y se hace parte de uno, solo es posible cuando se deja de lado aquello que nos limita y nos atrevemos a mirar a través de las ventanas del espíritu, a través de los ojos, que hablan sin decir palabras. Recuerda, que aún no nos conocemos, y es hermoso descubrirte en cada sonrisa, en cada beso y en cada caricia.

ENGLISH VERSION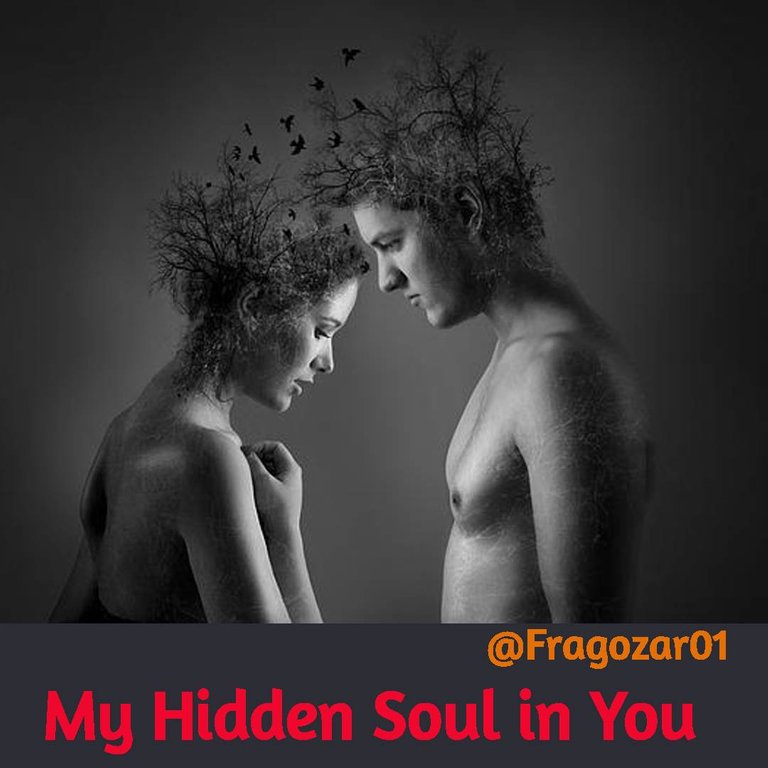 Foto Creada por/Created Photo by Deflyne Coppens en/in Pixabay.com

My Hidden Soul in You
In the quiet of the serene night
your love bursts into wakefulness
sensual and like an animal in heat
you give me your body without sorrow.
Embraced by your velvet skin
the soft warmth of your essence
lifts me surrendered in your presence
to reach the heights of your sky.
Impulses in my excited heart
my mind wanders in ethereal dreams
I make myself the only owner of your pleasure
And I end up in love with your sweetness.
In every nook and and in every fold
your lips and my kisses are engraved
in vibrant waves of intense spasms
the cascade of ecstasy I wait for it to arrive.
You flood me with the humidity of your passion
you drown me in the sea of your longings
you revive me with the air of your desires
and you repeat the game without asking for forgiveness.
The night ends and when the dawn breaks
I hear your voice in a ardent murmur
asking between the sheets not to leave pending
of hidden desires in the depths of the soul.
And when time claims our time
the secret promise will have been fulfilled
of discovering and knowing the perfect soul
hidden in each other's bodies.

What makes two souls complement each other and become one? The answer may lie deep inside, where many do not even dare to see. Discovering and daring to know that hidden person who keeps the best of your heart, precisely there, where love begins and becomes part of you, is only possible when you leave aside that which limits us and dare to look through the windows of the spirit, through the eyes, which speak without saying words. Remember, we do not know each other yet, and it is beautiful to discover you in every smile, in every kiss and in every caress.

Fuentes de las imagenes utilizadas / Sources of the images used:
Imagen de/Image by Deflyne Coppens en/in Pixabay

This post is of my authorship and I express in it, my experiences and learnings every day in this Blockchain. All images are edited by me and correspond to captures made on my PC and the sources are indicated in each case. If you like it, you can leave a comment or opinion and your favorable vote.


---
Edición de Imágenes con/Images Editing by Pixlr.com
Traducido con/Translate with DeepL Traductor
Ortografía y Gramática con/Spelling and Grammar with Corrector Castellano.com