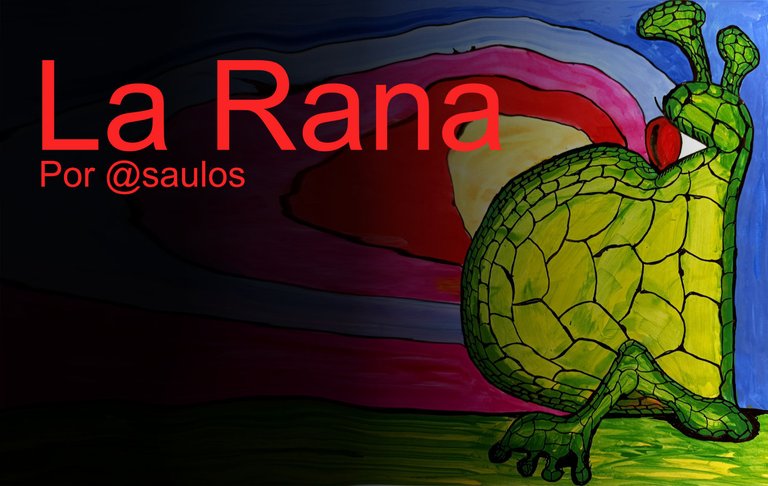 ---
Samuel llevaba mucho tiempo preocupado por su jubilación, donde quiera que iba le contaban historias de terror, casi nadie completaba con las mini pensiones, por lo que había una gran cantidad de personas mayores buscando trabajos de medio tiempo para poder sobrevivir. Había tenido toda su vida buenos sueldos, pero cómo la ley dice que la pensión se calculará con el promedio de los últimos cinco años, estaba realmente preocupado. Después de toda una vida trabajando, había sido despedido hace seis años y los únicos trabajos que les daban a las personas mayores de cincuenta años apenas eran de sobre vivencia. Exhausto de buscar un trabajo decente acudió a pedir asesoría.
-Está usted en lo correcto señor Samuel, su pensión apenas superará el mínimo-
-Pero eso me parece injusto. Toda mi vida me la pasé pagando buenos impuestos, lo correcto es que tomen en cuenta un promedio actualizado de toda mi vida laboral-
-Bueno, tal vez a usted eso le parezca lo correcto, la verdad es que no podemos hacer nada para ayudarlo-
Samuel se había estado sintiendo enfermo con toda esa situación. Las piernas le dolían todo el tiempo, cada vez las tenía mas hinchadas mientras que sus brazos se debilitaban y su estómago crecía por el exceso de carbohidratos y la falta de proteína, además de que le empezaban a salir unas extrañas manchas por todo el cuerpo
-Permítame explicarle mi situación. Toda mi vida tuve un buen trabajo, mi salario estaba alrededor de los mil dólares mensuales, si me jubilan tan bajo, no voy a tener mas remedio que seguir trabajando para poder sobrevivir-
-Lamento oír eso, pero como le expliqué, si no consigue un trabajo con al menos mil dólares mensuales y dura en él al menos cinco años, no hay nada que podamos hacer-
Aún más desanimado que antes, Samuel empezó a buscar trabajo, pero los salarios eran tan bajos que entro en depresión. Poco a poco su estómago iba creciendo y creciendo mientras su cuerpo se llenaba de manchas cada vez mas grandes y notorias. Al principio el color verde de su piel le molestaba mucho, pero poco a poco se fue acostumbrando hasta que se le hizo de lo mas normal
-Ya estoy arta de ti Samuel, con lo que me das no me alcanza y además estás envejeciendo muy rápido. Yo soy una mujer muy bella y me veo mucho más joven que tú a pesar de que tenemos la misma edad. Te lo advierto, si no encuentras trabajo rápido y te pones a hacer ejercicio, voy a tener que buscarme un hombre de verdad-
-No me trates así mujer, durante muchos años yo me encargue de todos los gastos de la casa, tal vez quieras esta vez apoyarme un poco-
-Nada de eso Samuel, yo merezco mucho mas que lo que tu me das, si no te parece, te puedes ir-
Samuel sintió como de improviso sus piernas se hacían mas anchas con el estrés y la punta de sus dedos empezaba a hincharse de una forma muy extraña. Los ojos se le querían salir de la preocupación al tiempo que empezó a ver cada vez más borroso. El calor le quemaba la piel y por mas que se ponía humectantes ya se empezaba a ver cuarteada
-Buenas tardes, me gustaría hablar con el señor Samuel-
-Si, él habla-
-Es para un trabajo que usted aplicó, cree que podría venir esta tarde para una entrevista-
-Por supuesto señorita, sería tan amable de darme la dirección-
Samuel estaba muy feliz, el color de su piel cambió de un momento a otro, ahora se veía color anaranjado con manchas rojas. Si bien no era el color más normal, al menos estaba dentro del espectro de una piel humana. Por otro lado su estómago era demasiado grande y sus piernas parecía que eran las de un buzo que había olvidado quitarse las aletas
Al llegar a la cita notó que había muchos candidatos, todos ellos bastante jóvenes. Unos minutos más tarde, una chica y un chico muy bien vestidos empezaron a hablar de las bondades del producto que los nuevos reclutas debían de vender. Los precios eran exageradamente altos y la calidad de los productos no era del todo buena. Rápidamente Samuel se dió cuenta de que se trataba de un fraude, pero estaba tan cansado que decidió quedarse a comer y a escuchar lo que los presentadores decían con tanto entusiasmo.
Al terminar la plática, los organizadores empezaron a repartir un paquete del producto novedoso que los reclutas debían de pagar para luego intentar vender aún más caro, para así tener la ganancia prometida, pero Samuel se dirigió a la puerta de salida.
-¿A dónde va amigo, aún no paga su caja de estos maravillosos productos. Que no quiere volverse rico?-
-No gracias, no me parece que esto sea en realidad un empleo, voy a buscar otra oportunidad en algún otro lado-
-Me temo que no puedo permitirlo. Nosotros ya invertimos en su capacitación y además, ¿Quién va a pagar lo que se comió?-
Samuel se puso furioso, el color anaranjado de su piel se empezó a confundir con sus manchas rojas, su estómago se hinchó como al doble al tiempo que los ojos le crecieron tanto que daba miedo verlo. El chico que le estaba cobrando se hizo hacia atrás del susto y no tuvo mas remedio que dejarlo ir
Samuel ya no tenía dinero para los pasajes por lo que tuvo que irse caminando hasta su casa, se sentía un poco más tranquilo con la caminata, pero casi al llegar a casa, sus recién adquiridos ánimos se fueron al suelo. Su esposa besaba a un tipo en la misma puerta de su casa.Ya no pudo mas, empezó a llorar como un niño y se fue a dormir a la casa de su madre.
Al siguiente día Samuel se despertó con mas ánimos, después de todo, ya no tenía nada que perder, pero a veces el destino parece burlarse de los que tienen mas problemas. En el suelo de la casa de su madre estaba la demanda de divorcio y de alimentos que su mujer había interpuesto. Samuel empezó a reír como desquiciado, se llevó instintivamente las manos a su enorme estómago, luego dobló sus piernas y sentó en el piso por temor a desmayarse. Cuando su madre, lo vió, le indignó la escena que estaba viendo.
-Samuel, en este mismo momento te levantas y te vas a trabajar de lo que sea. Si no encuentras trabajo de lo que estudiaste, agarra el trabajo que te den, no quiero excusas, de otra manera, vas buscando de una vez donde dormir-
Samuel salió a la calle con un semblante muy serio, pero de cierta forma se sentía en paz. La temperatura había descendido notablemente y una fresca lluvia ligera mojaba su rostro. La humedad empezó a cubrir su piel, pero no temblaba, al contrario, parecía estar disfrutando ese momento. Empezó a ver su reflejo en un charco de agua. El cabello se le había caído por completo, su estómago estaba mas grande que nunca y sus piernas se veían realmente fuertes comparadas con sus brazos, las manchas de su piel ahora eran más notorias. Se acercó un poco mas al charco para ver mas de cerca su reflejo, ya no se parecía en absoluto al que era apenas hace dos meses, pero contra toda suposición, se sintió muy feliz, salto de pronto al charco y luego a otro y a otro mas hasta perderse entre las sombras del monte.
---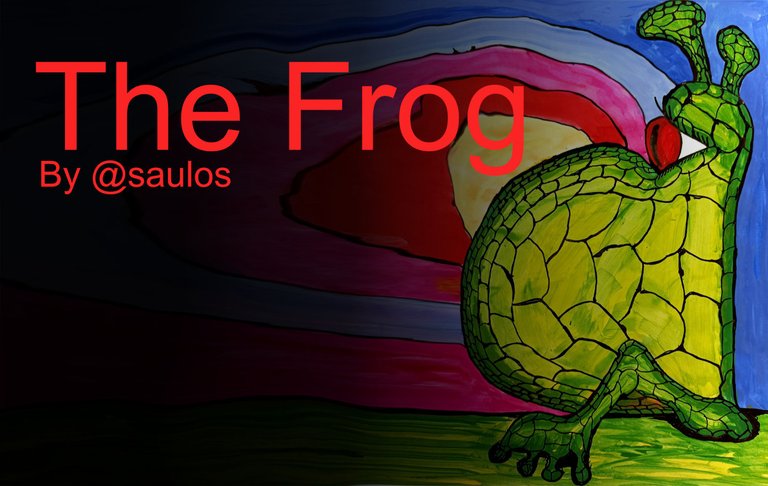 Samuel had been worried about his retirement for a long time, everywhere he went someone told him horror stories, almost no one paid good pensions, so there were a large number of older people looking for part-time jobs in order to survive. He had had good salaries all his life, but since the law says that the pension will be calculated with the average of the last five years, he was really worried. After a lifetime of working, he had been laid off six years ago and the only jobs they gave to oldpeople over fifty were barely getting by. Exhausted from looking for a decent job, he went to ask for advice.
-You are right, Mr. Samuel, your pension will barely exceed the minimum-
But that seems unfair to me. All my life I spent paying good taxes, the correct thing is that they take into account an updated average of my entire working life-
-Well, maybe that seems right to you, the truth is that we can't do anything to help you-
Samuel had been feeling sick with the whole situation. His legs ached all the time, they were getting more and more swollen while his arms were getting weaker and his stomach was growing from the excess of carbohydrates and the lack of protein, in addition to the fact that strange spots began to appear all over his body< /sub>

-Allow me to explain my situation. All my life I had a good job, my salary was around a thousand dollars a month, if they retire me so low, I will have no choice but to continue working to survive-

-I'm sorry to hear that, but as I explained to you, if you don't get a job with at least a thousand dollars a month and last at least for five years, there's nothing we can do-

Even more discouraged than before, Samuel started looking for a job, but the wages were so low that he went into depression. Little by little his stomach was growing and growing while his body was filled with bigger and more noticeable spots. At first the green color of his skin bothered him a lot, but little by little he got used to it until it became normal </ sub>

-I'm sick of you Samuel, what you give me isn't enough and you're aging very fast. I am a very beautiful woman and I look much younger than you even though we are the same age. I'm warning you, if you don't find a job fast and start working out, I'm going to have to find a real man-

-Don't treat me like that woman, for many years I took care of all the expenses of the house, maybe this time you want to support me a little-

-None of that Samuel, I deserve much more than what you give me, if you don't think so, you can go-

Samuel suddenly felt his legs widen with the stress and the tips of his fingers began to swell in a very strange way. His eyes widened with concern as he began to see more and more blur. The heat burned his skin and no matter how much he applied moisturizers, it already began to look cracked </ sub>

-Good afternoon, I would like to speak with Mr. Samuel-

-Yes, I am-

-It's for a job that you applied for, do you think you could come this afternoon for an interview-

-Of course Miss, would you be so kind as to give me the address-

Samuel was very happy, his skin color changed from one moment to another, now he looked orange with red spots. While it wasn't the most normal color, it was at least within the spectrum of human skin. On the other hand, his stomach was too big and his legs looked like they were those of a diver who had forgotten to remove his fins </ sub>

Arriving at the appointment, he noticed that there were many candidates, all of them quite young. A few minutes later, a very well dressed girl and boy began to talk about the benefits of the product that the new recruits had to sell. The prices were excessively high and the quality of the products was not at all good. Samuel quickly realized that it was a fraud, but he was so tired that he decided to stay to eat and listen to what the presenters were saying with such enthusiasm.

At the end of the talk, the organizers began to distribute a package of the new product that the recruits had to pay for and then try to sell even more expensive, in order to have the promised profit, but Samuel headed for the exit door.

-Where are you going friend, you still haven't paid for your box of these wonderful products. You doesn't want to get rich?

-No thanks, I don't think this is really a job, I'm going to look for another opportunity somewhere else-

I'm afraid I can't allow it. We already invested in your training and besides, who is going to pay for what you ate?-

Samuel became furious, the orange color of his skin began to be confused with his red spots, his stomach swelled like double while his eyes grew so much that it was scary to see. The boy who was charging him backed away in fright and had no choice but to let him go

Samuel no longer had money for the tickets so he had to walk to his house, he felt a little calmer with the walk, but almost when he got home, his newly acquired spirits went to the ground . His wife was kissing a guy at the door of his house. He couldn't take it anymore, he started crying like a child and went to sleep at his mother's house.

The next day Samuel woke up with more encouragement, after all, he no longer had anything to lose, but sometimes fate seems to make fun of those who have more problems. On the floor of his mother's house was the petition for divorce and alimony that his wife had filed. Samuel began to laugh like a madman, instinctively put his hands to his huge stomach, then bent his legs and sat on the floor for fear of fainting. When his mother saw it, she was outraged by the scene she was seeing.

-Samuel, right now you get up and go to work on whatever. If you can't find a job for what you studied, take the job they give you, I don't want excuses, otherwise, you go looking for anhother place where to sleep-

Samuel went out into the street with a very serious face, but somehow he felt at peace. The temperature had dropped remarkably and a cool light rain was wetting his face. Moisture began to cover his skin, but he wasn't trembling, on the contrary, he seemed to be enjoying that moment. He began to see his reflection in a pool of water. His hair had completely fallen out, his stomach was bigger than ever and his legs looked really strong compared to his arms, the spots on his skin now more noticeable. He got a little closer to the puddle to see his reflection more closely, he no longer looked at all like what he was just two months ago, but against all his assumptions, he felt very happy, he suddenly jumped into the puddle and then another and another until he lost in the shadows of the mountain.
---
Historia corta y pintura