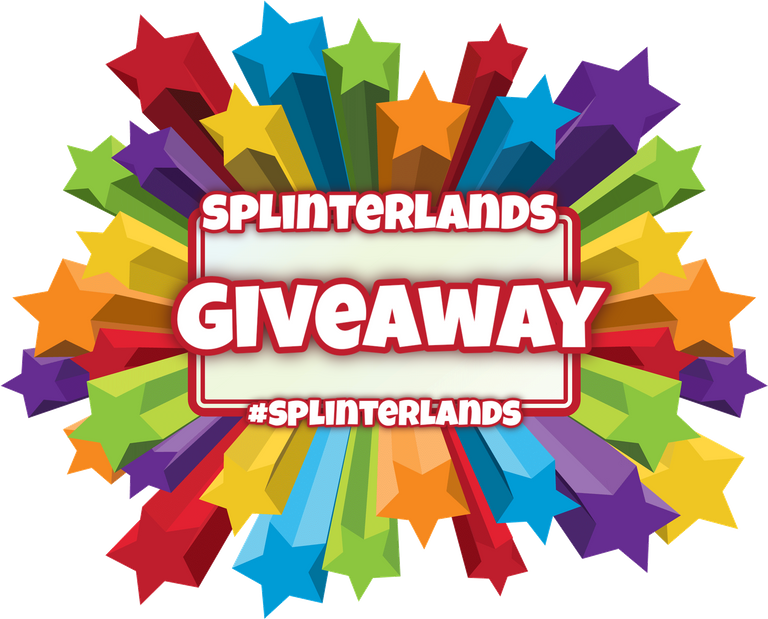 ---
Hello and welcome to "Splinterlands Giveaway"
---
🎁 The winner will win
1 RARE splinterlands NFT card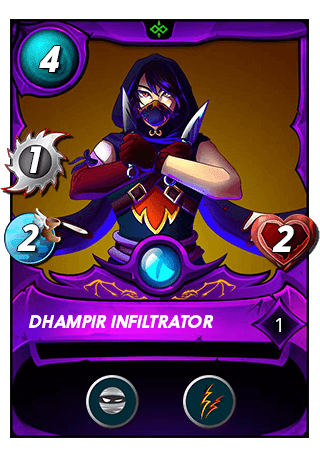 ---
Giveaway guidelines
Leave a comment with your splinterlands account name and this giveaway's monster MANA
Hive Random Picker will choose the winner in the next giveaway post¹
---
Thank you for reading and your support! Good luck!
---
Winner from the previous post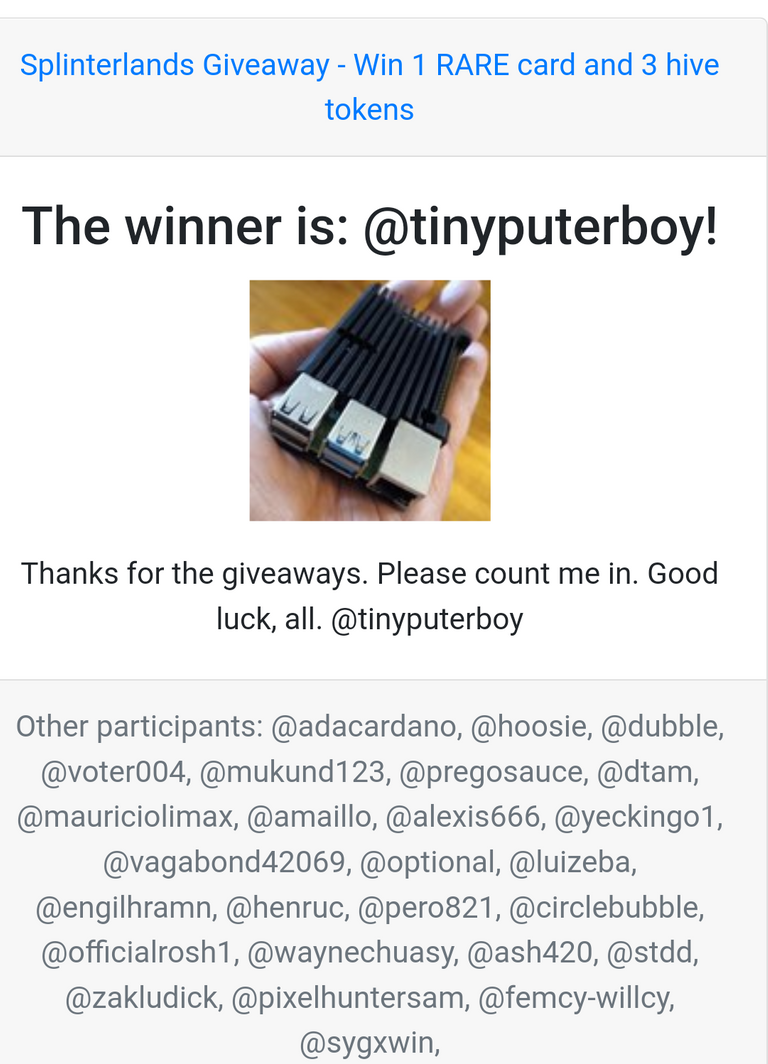 🎉 Congratulations 🎊
---
Tag list²

@new.things, @pregosauce, @twicejoy, @vedarg, @amaillo, @jfang003, @luizeba, @officialrosh1, @mariya36, @johnweed, @shiftrox, @elderdark, @voter004, @dubble, @subidu, @femcy-willcy, @upvotegifter, @hivebitsfaucet, @awah, @memess, @coquicoin, @twicejoy,@adacardano, @henruc, @yeckingo1, @lorddiablo, @pesigolovec, @stdd, @hoosie, @erikklok, @adacardano, @lootersofdec, @waynechuasy, @mauriciolimax, @pero821, @caimanx, @alexis666, @sygxwin, @dagger88, @cryptosnowball, @lottery-entry, @tinyputerboy, @dtam, @litrydow, @fitbee, @optional, @philipp87, @engilhramn, @zakludick, @serfapups2, @braaiboy, @sione, @pixelhuntersam, @mukund123, @ebastion, @vagabond42069, @circlebubble, @ash420

Thank you for participating
---
¹ Each raffle @sentipl will receive 0.1 PIZZA, 0.1 ALIVE, 1 LUV for creating and maintaining "Hive random comment picker"
² Leave a comment to be removed from the list