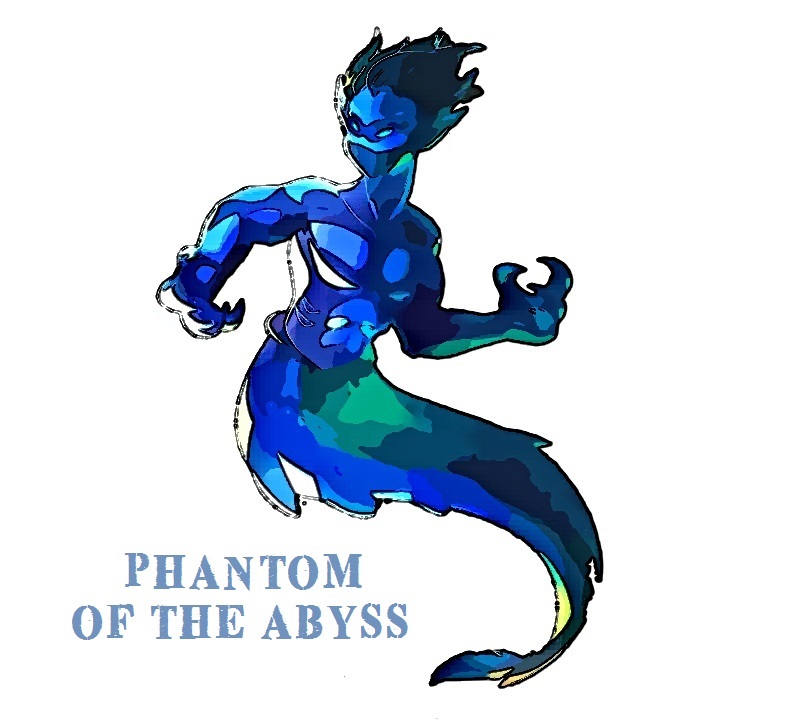 Hola amigos. Les traigo un TUTORIAL que de seguro les servirá para hacer realidad muchas de sus ideas. Y así no tengan una excusa para no participar en este tipo de actividad, que sirve para mantener motivada esta bonita comunidad, además de hacerla crecer.
Atención: coloco primero las imágenes y luego hago unos breves comentarios; pues considero que las imágenes se explican por sí mismas.

Hello friends. I bring you a TUTORIAL that will surely help you to make many of your ideas come true. And so they do not have an excuse for not participating in this type of activity, which serves to keep this beautiful community motivated, in addition to making it grow.
Attention: I put the images first and then I make a few brief comments; I consider that the images are self explanatory.
---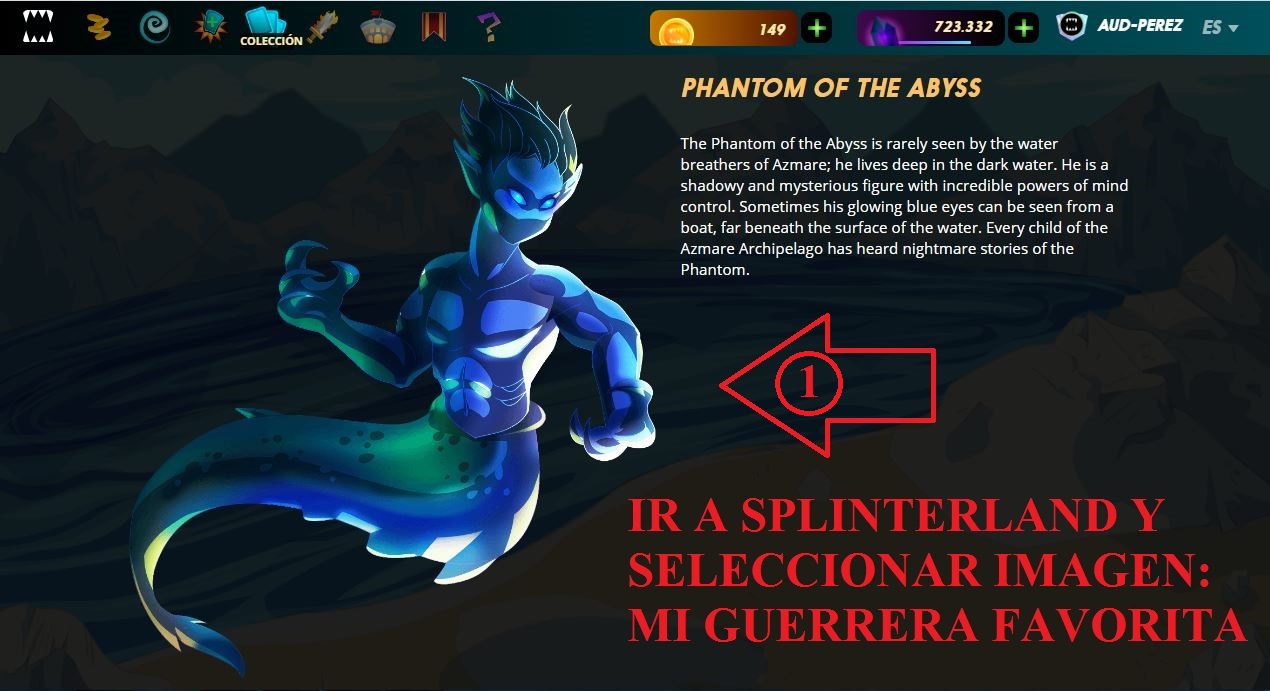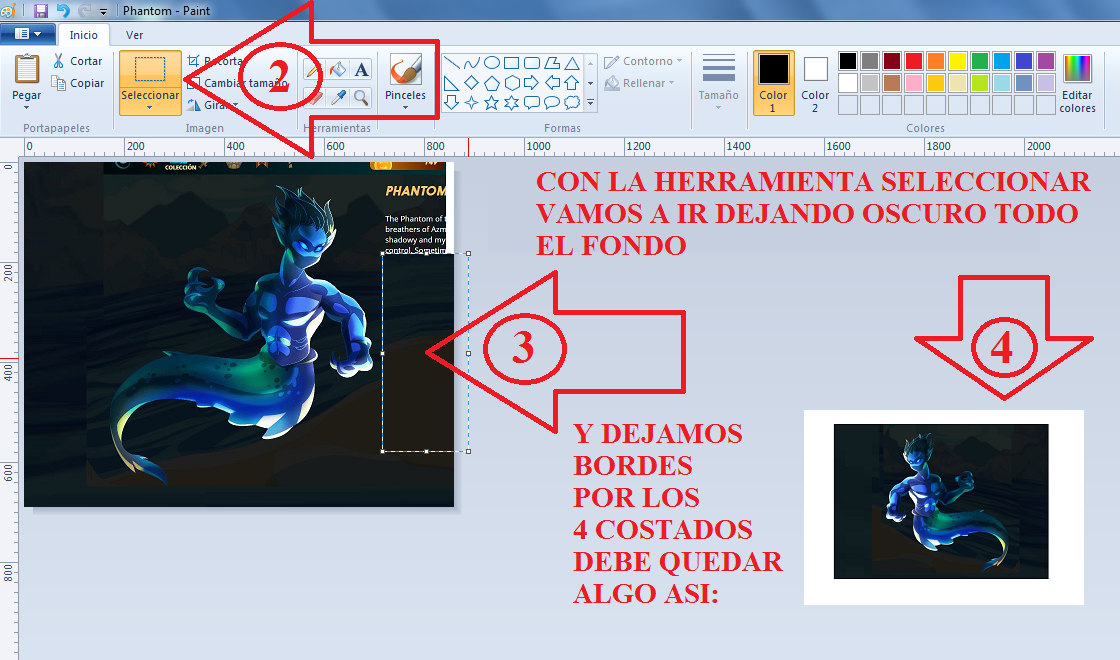 PAINT
Primero que nada, obviamente, seleccionamos la imagen de nuestro personaje favorito de Splinterlands. Yo escogí a mi guerrera favorita: Phantom of the Abyss.
Luego con PAINT debemos dejar todo el fondo oscuro (o por lo menos de un mismo color). Y, muy importante, dejar un buen borde a la imagen porque (en este caso) pienso rotarla: para que Phantom quede mas erguida.
PAINT
First of all, obviously, we select the image of our favorite Splinterlands character. I chose my favorite warrior: Phantom of the Abyss.
Then with PAINT we must leave the entire background dark (or at least the same color). And, very important, leave a good edge to the image because (in this case) I plan to rotate it: so that Phantom is more erect.
---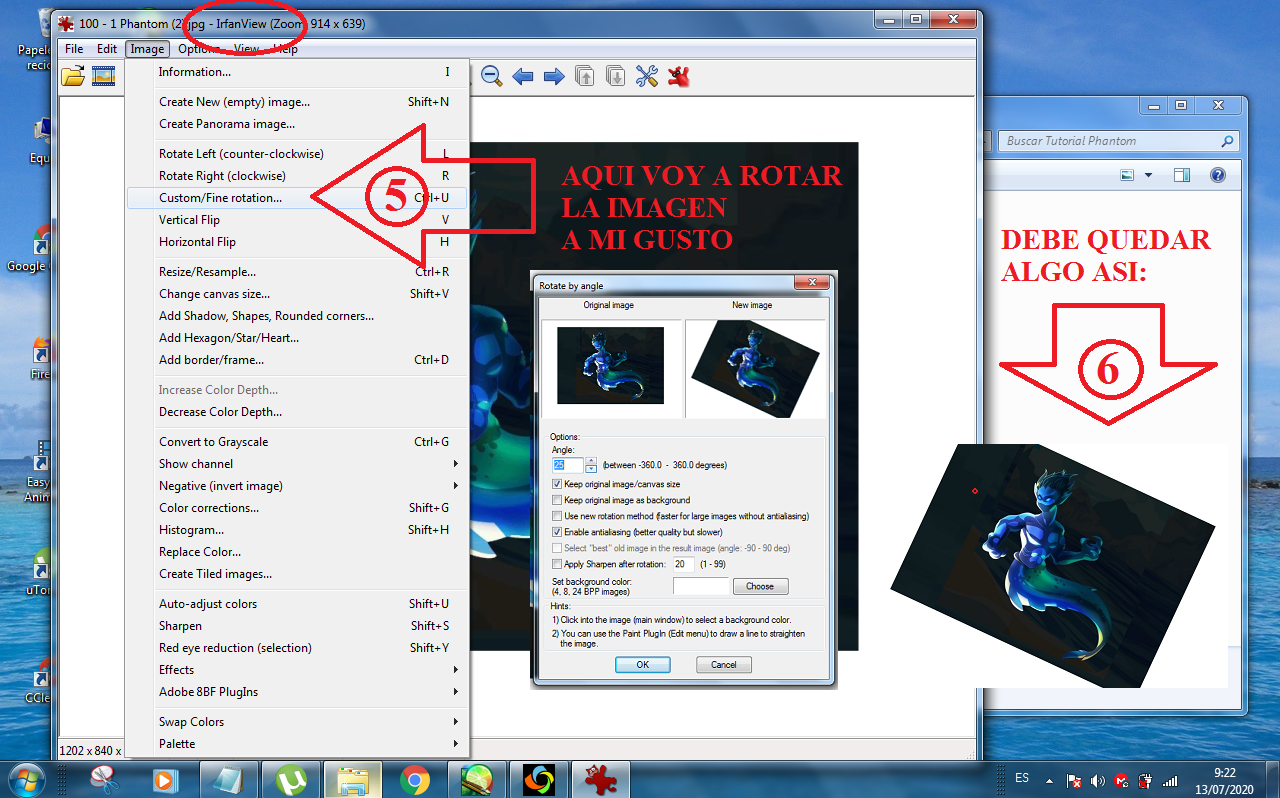 IrfanView
IrfanView es un editor de imagenes gratis que utilizo principalmente cuando quiero ROTAR imagenes.
Y ademas, es muy sencillo de usar.
IrfanView
IrfanView is a free image editor that I mainly use when I want to ROTATE images.
And also, it is very easy to use.
---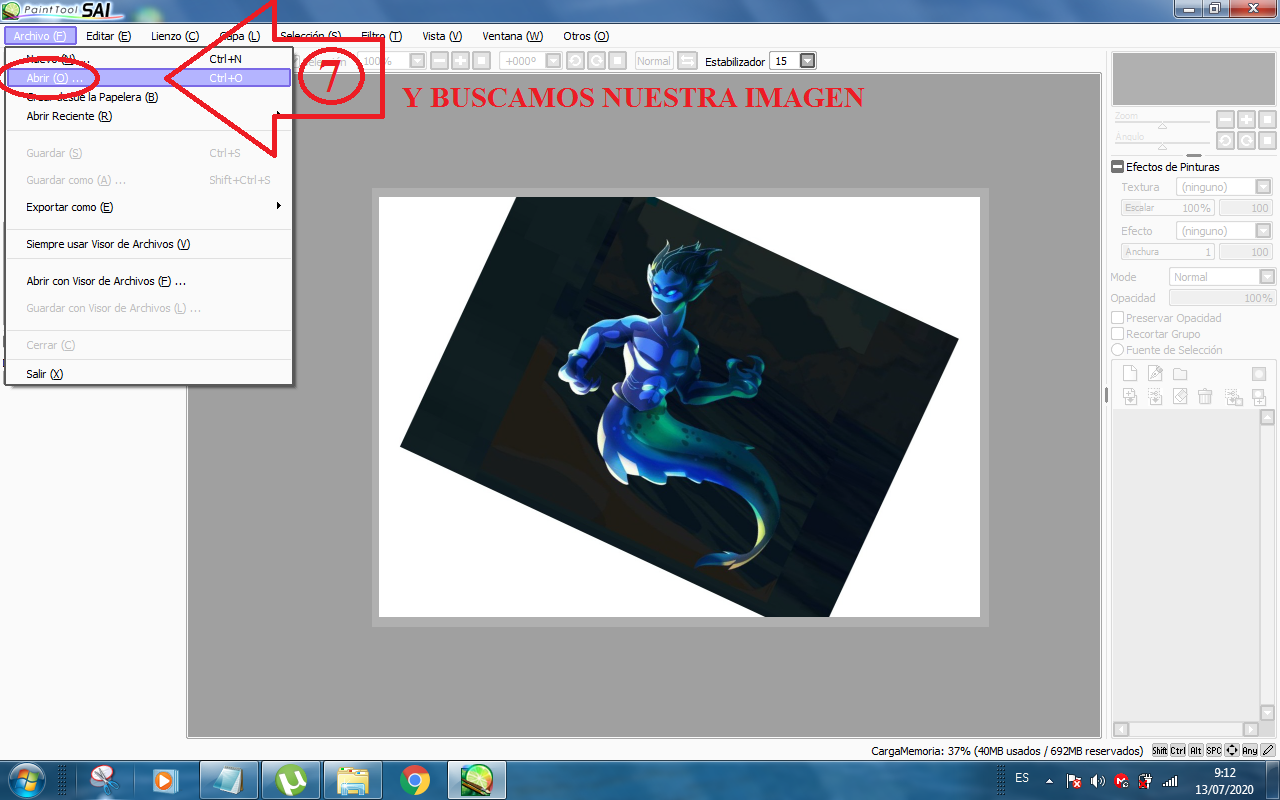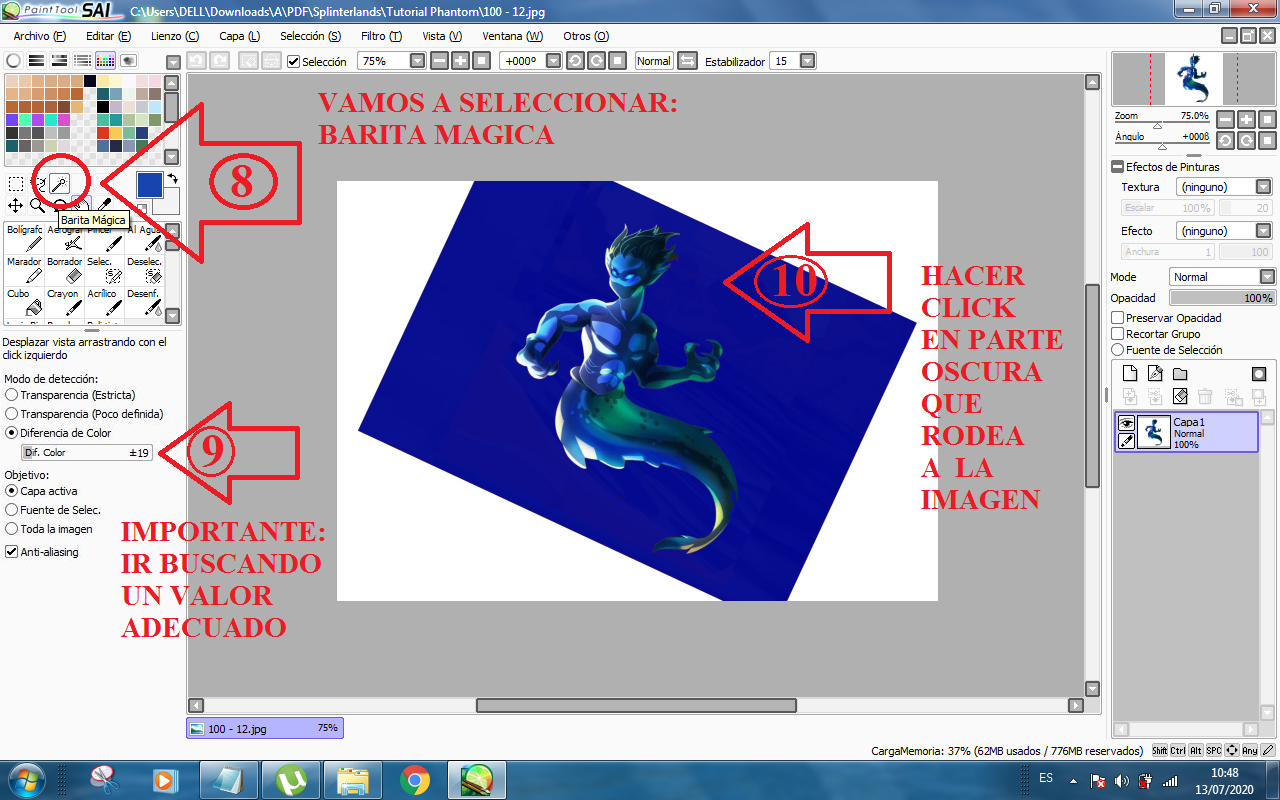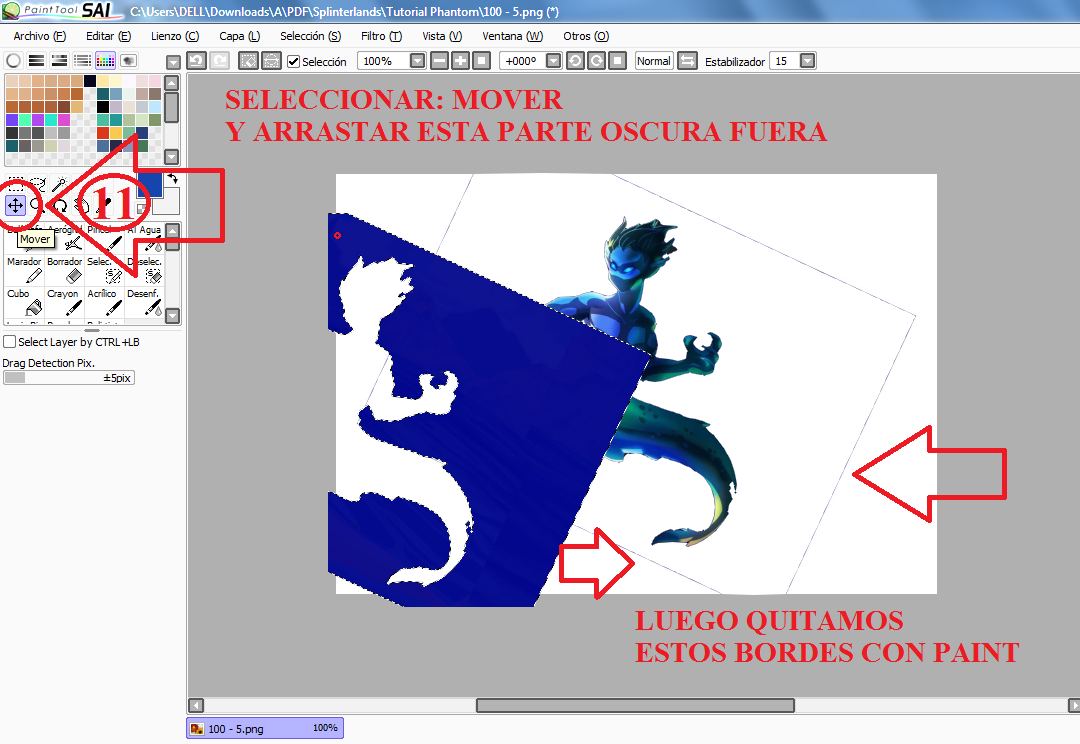 Paint Tool SAI
Paint Tool SAI es el corazón de toda esta operación. Esta es la herramienta que nos va a permitir eliminar el fondo de la imagen para posteriormente hacer con ella lo que originalmente teníamos planificado. Y es gratis.
No se asusten al usarla por primera vez: en realidad es tan fácil como lo ven en las imágenes (por lo menos para esta tarea).
Esta imagen debemos guardarla en PNG; pues así será más fácil copiarla sobre diversos fondos, lo que puede llegar a ser muy divertido con un poco de creatividad.
Paint Tool SAI
Paint Tool SAI is the heart of all this operation. This is the tool that will allow us to eliminate the background of the image to later do with it what we originally had planned. And it's free.
Don't panic when using it for the first time - it's actually as easy as you see in the pictures (at least for this task).
This image must be saved in PNG; well, it will be easier to copy it on different backgrounds, which can be very fun with a little creativity.
---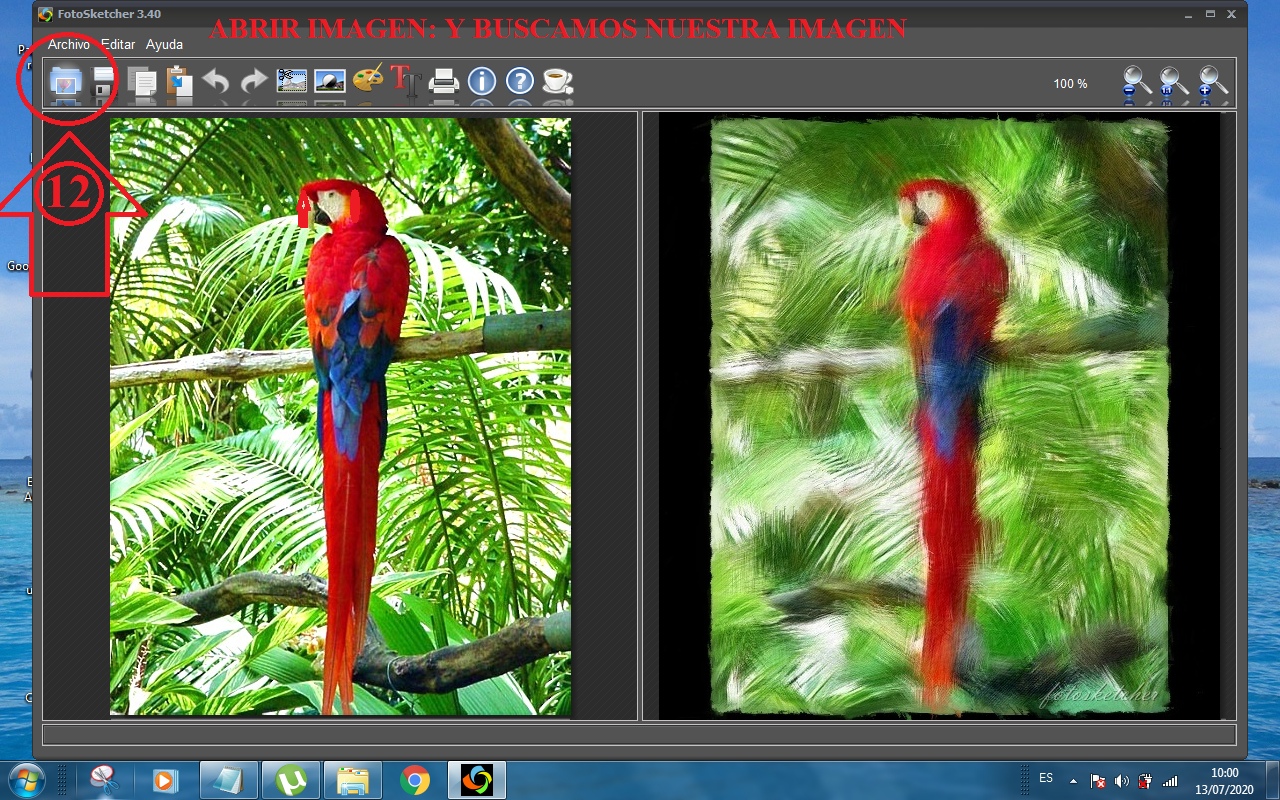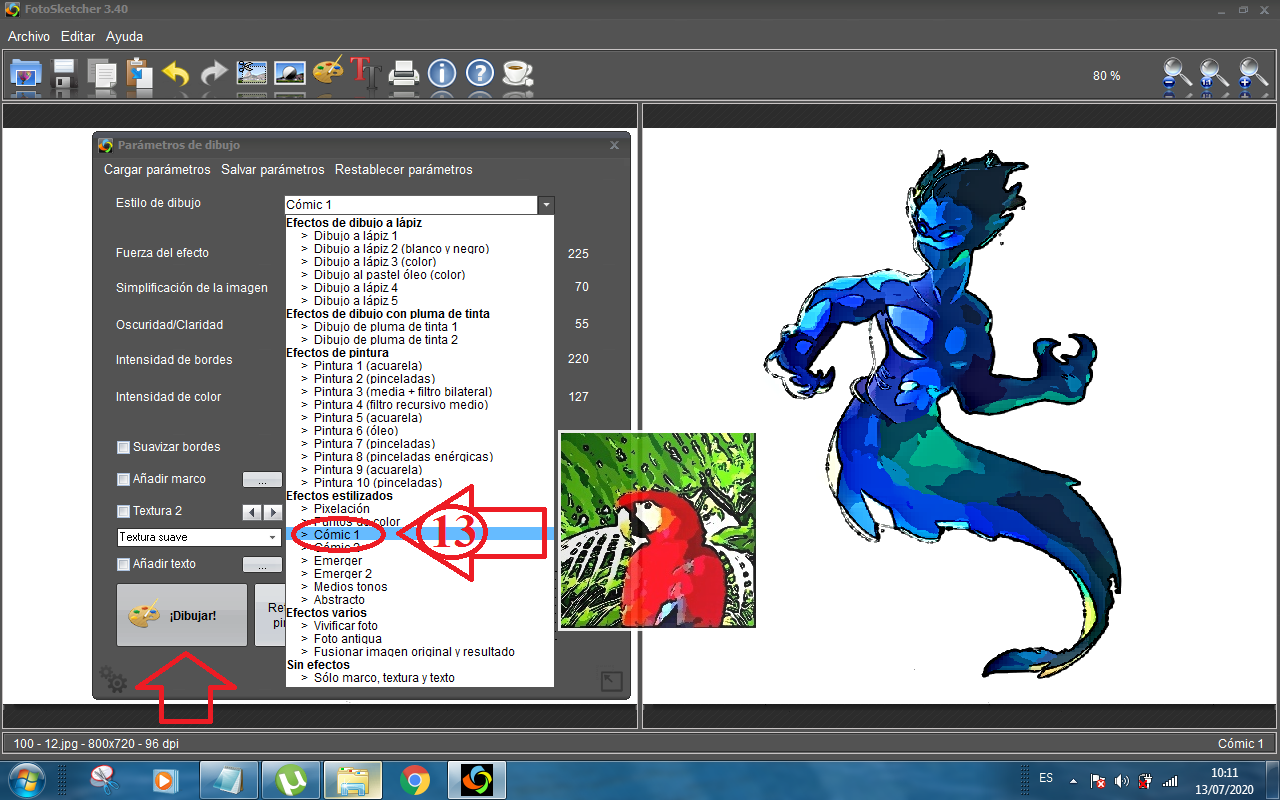 FotoSketcher
FotoSketcher es otro programa de edición de imágenes gratis. Con él podemos darle el acabado COMIC que tenía pensado originalmente (además de otros acabados artísticos posibles).
FotoSketcher
FotoSketcher is another free image editing program. With it we can give you the COMIC finish that you had originally planned (in addition to other possible artistic finishes).
---
Es muy fácil realmente
Así que ya NO tienen excusas para no participar en el Splinterlands Art Contest, que nos brinda una buena oportunidad para dar rienda suelta a nuestra creatividad.
Bye amigos y gracias por su tiempo.
It is very easy really
So they NO longer have excuses for not participating in the Splinterlands Art Contest, which gives us a good opportunity to unleash our creativity.
Bye friends and thanks for your time.
---