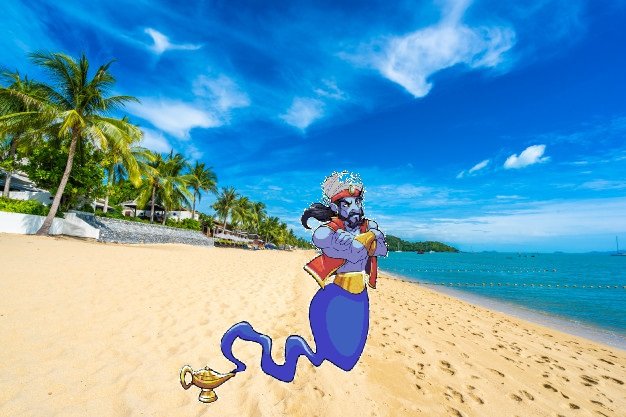 Nuestro Sea Genie fue capturado en una fotografía a las orillas de una playa caribeña. Pero parece dudar antes de entrar al agua.
¿Será que el agua esta demasiado fría?

Our Sea Genie was captured in a photograph on the shores of a Caribbean beach. But he seems to hesitate before entering the water.
Is the water too cold?
---