Splinterlands is more than a game, is a cryptocurrency ecosystem and a movement that leads the way for others to follow over the HIVE blockchain and beyond. A well established game which always listens to the community and improving the game and its dynamics in order to be fair and to ensure its sustainability years to come. The players are enjoying the game and play it for fun, but also as a cryptocurrency investment game. It is like learning blockchain and cryptocurrency through gamification.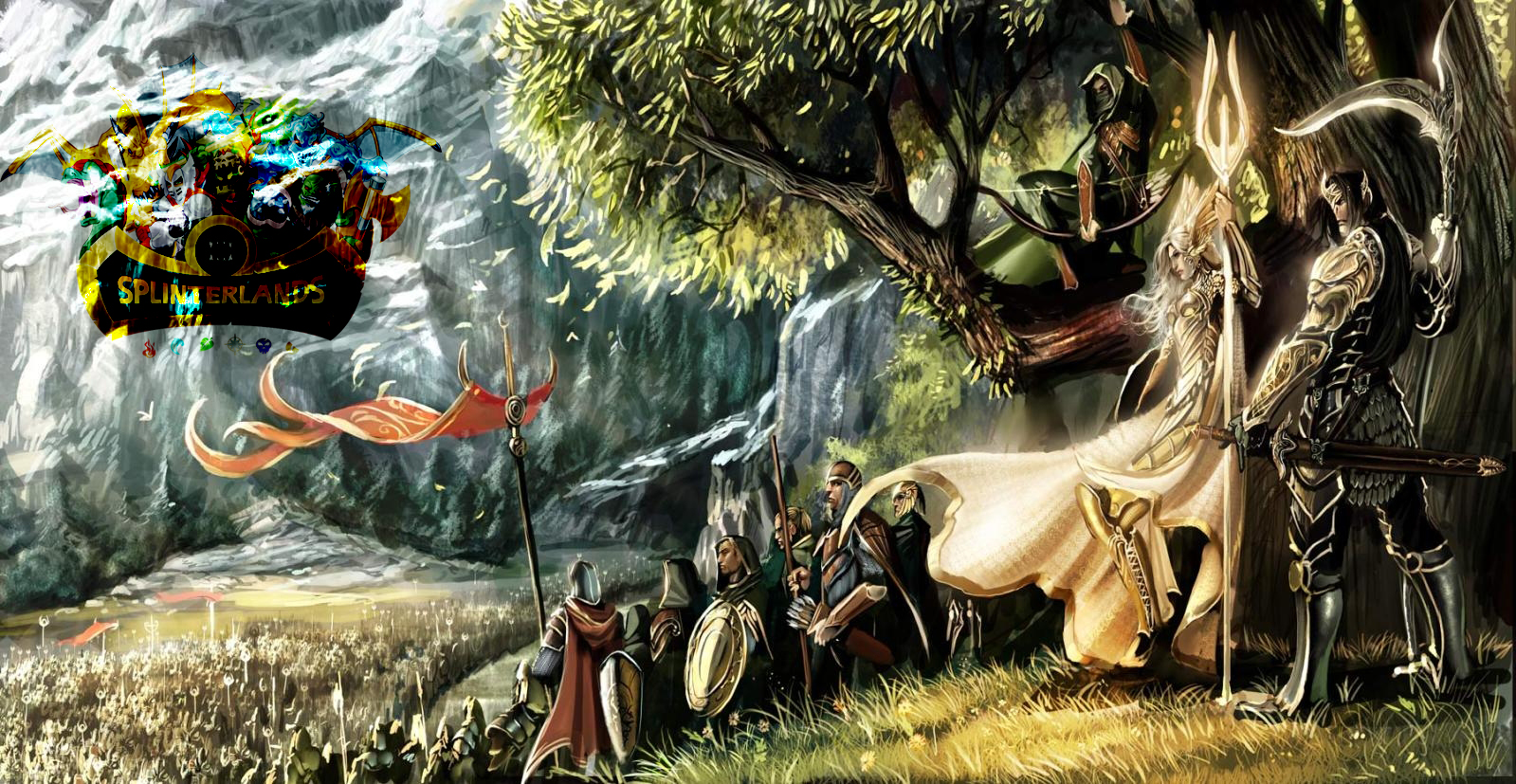 And those that look at Splinterlands also as an investment game, they need the right tools in order to know if they are doing good or bad in the game. And one tool that I discovered not long ago even if I play Splinterlands from its inception, is the one from MonsterMarket and it is entitled Analyze Rewards.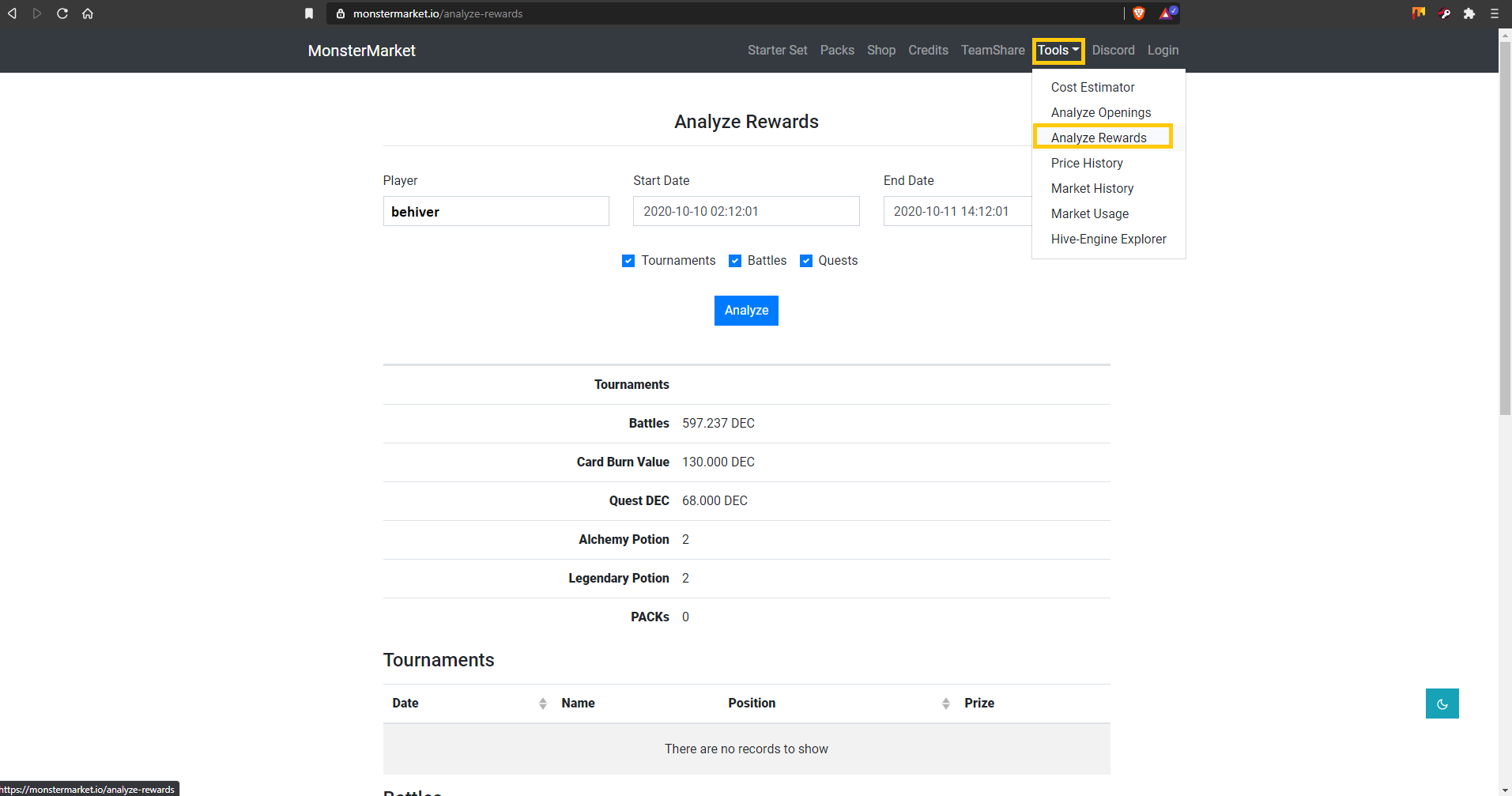 Exploring the Analyze Rewards tool, we find some great functionalities that help us keep track of how we are doing over the day or over a longer period of time, depending on how we want to analyze the data - daily, weekly or monthly. You need to have in mind that the tool can analyze only last 30 days and only last 1000 battles.

First of all we need to ender the Player name and than we can set some other different filters.
Start date / End date - Defines the interval in which to retrieve the rewards, I use it mostly Daily
Include Rewards from: Tournaments, Battles and Quests - I usually check all of them as I want to see the cumulative results on the day.
Once that is defined it remains just to push the "Analyze" button and the magic happens - rewards are retrieved and their value translated to DEC is shown per Battles, Cards Value (if burned) and Quests rewards.

This too will keep you grounded about your finances and economics in the game and it might drive your future actions and behavior based on the results. Improving our approach and doing things to maximize the returned (if seen only as an investment) requires some tools to help us understand where we are standing and what we need to do to get better. And I think that the "Analyze Rewards" tool show us a clear image on how we are doing in a season and helps us with the provided insight.
Join and fight the good fight and win for you army!

Only the strong survive in the Splinterlands!