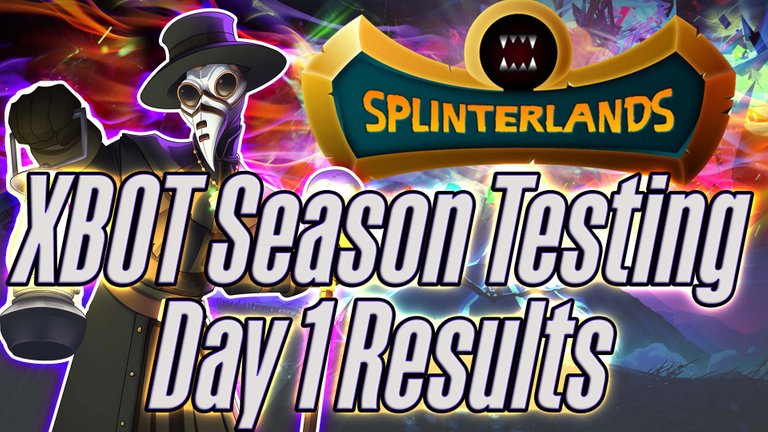 We've got a new botting service in town! Bots such as Archmage and Splintermate have been gaining a lot of attention lately, and it appears a new competitor has entered the scene. XBOT has entered public beta testing and is currently free to use. Once the beta phase is complete they will require a token to use, similar to Archmage, but unlike Archmage there will be no additional fee taken from any rewards earned by using the bot.
Since there is no cost, and I'd like to be able to focus more on playing my rental account this season, I've decided to give XBOT an extended trial and let it play every battle on my account for an entire season! I gave it a brief trial over a small number of battles last season to see if it was capable of winning in Champion league, and the bot performed reasonably well, winning just over 50% of it's battles. I'm actually the first one to try using XBOT at this high a level, so I'm going to be documenting the bots performance all season long to see if this is really capable of being a competitor to Archmage.
Let's take a look at how XBOT performed on it's first day of the season! I did play a few battles yesterday on stream to test out Lux Vega and lost 46 rating, so XBOT is actually starting out the season in Diamond 3 with a 3,093 rating.

XBOT went 22-25 in the first session of the season, good enough for a +39 overall rating. We all know how difficult it is to play on Day 1 of the season, so the fact that XBOT managed a positive net rating, despite having a winning percent below .500, is still fairly impressive. It left me #49 on the modern leaderboard when the battles were complete. That actually included 2 surrenders where the bot submitted invalid teams, shown below.


After the bot generates it's initial team, it will then try to upgrade the team further by filling in remaining mana/slots. Turns out it was trying to fill out the team with ineligible cards. I reported this and it's already been patched, so hopefully we see fewer surrenders moving forward. This is why the bot if free for the moment, so errors like this can be discovered and corrected. If you remove those 2 surrenders (but leave the win streaks snapped), XBOT had a 49% winning percentage and a +78 rating gain for the session.
In addition to simply measuring the win/loss results I also was monitoring the battles to see the teams that were being played. Would the bot play some crazy teams that were clearly inferior and made no sense? I honestly didn't see any. Everything made sense and most wouldn't look out of place in my own battle history. Seemingly anytime I did see a somewhat unusual battle, it was actually winning! For example, I'm not sure I would have had the guts to go with Venari Heatsmith as my primary tank in a 28 mana battle! But XBOT went with it and it worked out great!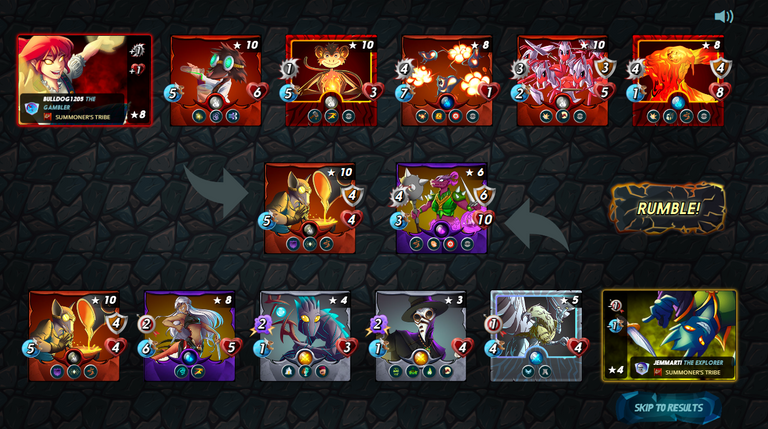 I think it's also important to note that Lux Vega was also just released on Day 1 of the season. As the first ever neutral summoner, Lux Vega is a significant game changer, and I'm not sure if she is really factoring into the equation for the bot yet. My opponents used Lux Vega several times but XBOT understandably did not play her at all. I do wonder if bots across the board might need some time to gather data as they adjust to a slightly different game. I wish I had an accurate win/loss record against Lux Vega, but all of the sites I've previously used to look at battle history beyond 20 battles are currently unavailable (if anyone knows of a working site that shows last 50 battles please comment below!).
While this is only a small sample size and way too early to start drawing conclusions, this would almost certainly fall within the expected range of what one of my own play sessions might look like. I'm not sure I would trust XBOT yet to run my account fully if I'm simply trying to perform better for extra rewards, but I don't expect I would have any problems trusting XBOT to run in my place if I simply couldn't find the time or just wanted to take a little time off from playing. I think we are off to a good start to this experiment.

Join Splinterlands | Youtube | My Discord Server | Twitter | Twitch