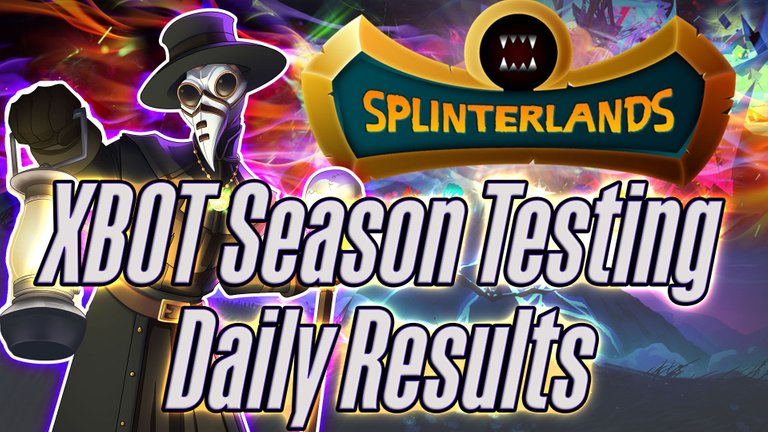 It's been a rough couple of days for XBOT on my champion league account. Technically the streak of positive rating gain sessions is over, as day 10 ran into some trouble. The Xbot system got an update, but it came with a few bugs, which resulted in the session being stopped early for emergency maintenance. Only 16 battles got played, with 6 of them resulting in surrenders. XBOT did win 60% of the battles that actually got played, but those surrenders were simply devastating. There was no daily report issued for the abbreviated session.
That left XBOT with some ground to make up, but it was unable to really do so on day 11, posting it's worst session to date. It got a lot of opportunities due to the short session the day before, but managed only a 40% win rate.

Luckily the outcome was still a net rating gain, but XBOT really has it's back up against the wall now in the bid to make Champion II. What looked like a probable outcome is now very much in doubt after the surrenders from day 10. It should be noted that there were 0 surrenders on day 11, and therefore no reason to be alarmed long term about the temporary glitch (this is a free beta test after all). But for this season XBOT now has to try and gain 262 rating in 2 days. It's certainly accomplished that before, but this is a tough stretch in the season to gain rating.
One thing the update did bring though is a brand new setting that could help the push for Champion II. XBOT now allows you to customize your session breaks! Previously XBOT would play one session and then take a 24 hour break. Now this can be changed to 6, 12, 24, or 48 hours. In my previous post I had debated if I should attempt to manipulate the bot to get an extra session in before the season ends. This will no longer be necessary. I'm changing the bot to play every 6 hours in an attempt to get as many battles in as possible and maximize the chance of hitting the Champion II target! Can XBOT bounce back with a strong finish to the season? We will find out soon!

Join Splinterlands | Youtube | My Discord Server | Twitter | Twitch