Hello splinterlands gaming fan!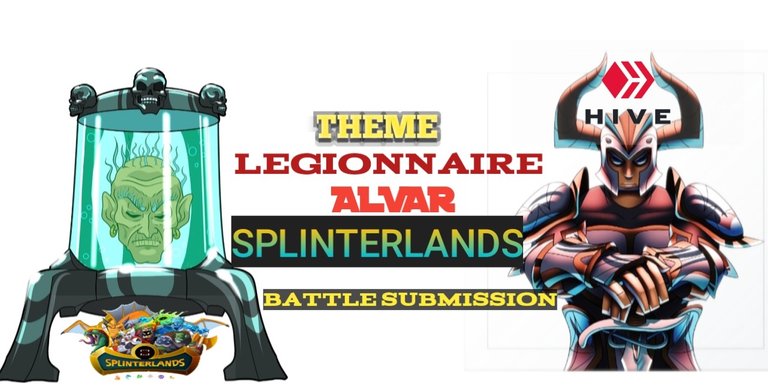 https://splinterlands.com/?p=battle&id=sl_c63ca3f5028c70cd3e08f9fffed11f4d

This is my weekly battle share challenge submission with Theme.. Legionnaire Alvar
Recently I started to battling with Conqueror the Jacek, Ilthan, Skargore and Obsidian, so despite being Melee Mythem battle ruleset I like to use different abilities monster instead of Melee Monsters.
It is not just about me. Mostly players trying these methods. I wanted to make a post with Legionnaire Alvar so I decided to use at least two Demoralize Monster in Melee Mythem battle ruleset .
Recently splinterlands announced taking Soulbound cards and there is all around notification about soulbound reward card. I too started to seeking possibilities to claim these cards from season focus chest. Stepped down into Rent World so that I can manage more season just.
It was a traditional battling that I did in Melee Mythem battle ruleset. Front position secured with Shield/Void and last position secured with Taunt/ Dodge. To support these two Monsters placed two Demoralize in Middle.

MY SUMMONER

For this battle I was using Chaos Legion Edition summoner Thaddius Brood, Magic Reducing summoner. There was no any other option for me because there is a single summoner in my Death unit. This summoner comes with double blessing reducing health and reducing Magic attack.
BATTLE RULESET AND MANA
It was 58 Mana Battle ruleset game with two special ability. Only Death splinter was available for battle. In Melee Mythem my opponent was using Zintar Mortalis as his summoner with Melee attack reduc ability.
There was no option for me I was also using a single Thaddius Brood. My priority was using less monster with Melee attack Yet I placed two Demoralize Monster and one Taunt ability monster with Melee attack.


MELEE MYTHEM
This is my favourite one battle ruleset. I enjoy a lot playing with this ruleset by using two or three demoralize Monsters.
According to this battle ruleset Melee monsters can attack from any position.
ODD ONES OUT
It means only the Monsters with odd Mana cost may be the part of this battle ruleset.

●THEME LEGIONNAIRE ALVAR
●Edition- Chaos Legion
●Splinter -Death
●Rarity - Legendary
●Price - $5.55
■Abilities - Void Shield, Giant killer and Demoralize
This is *Chaos Legion, Edition Legendary Monster with Void Armor, Giant killer and Demoralize ability. It pretty good armor always helps alot to resist opponent with Void Shield ability. It's Mana cost is nine with 9 Armor and 6 health at level 3.
MY TEAM SELECTION AND CARD PLACING
■ LORD ARIANTHUS
■ LEGIONNAIRE ALVAR
■ DISINTEGRATOR
■ CABALIST
■ DHAMPIR STALKER
■ COEURLLURKER
It was a perfect team combination which I chosen for this battle. It was my thinking that it is Melee Mythem battle rule set so there was possibility to use Melee Monsters. For it there was two Demoralize Monster in battle squad.
It also come to see that people often use Magic or Range monster in Melee Mythem, so I placed Lord Arianthus at first position. I was too using a Taunt monster to drag the attention of enemy Monsters.
You can see while opponent's card busy with Coeurl LURKER meanwhile rest of the Monsters damaged to opponent's Legionnaire Alvar.
Overall it can be say that we cannot imagine a perfect team without Neutral Monsters. I was using four Monsters from Neutral splinter.
Three Melee monster and one without attack. I was also using a single Magic monster Cabalist with Ampifire for Magic Reflect and Thorn from Lord Arianthus. Thus my team was ready to step down in battle field.


LORD ARIANTHUS

I was using two Demoralize monsters in Melee Mythem battle ruleset so, first place I reserved for Lord Arianthus. This is my most favourite one traditional Neutral legendary monster that I use often in any mana battle game. In others world you can say that it is most durable monster due to its Void, Shield, Magic Reflect and Thorn ability..
This monster comes without attack but its utility is great. I placed it at first position so that I can resist opponent and Thorn them. I was not using any Tank Heal but I was happy to see the opponent frustrated due to exceeding resistance with Shield by this Legendary monster.
LEGIONNAIRE ALVAR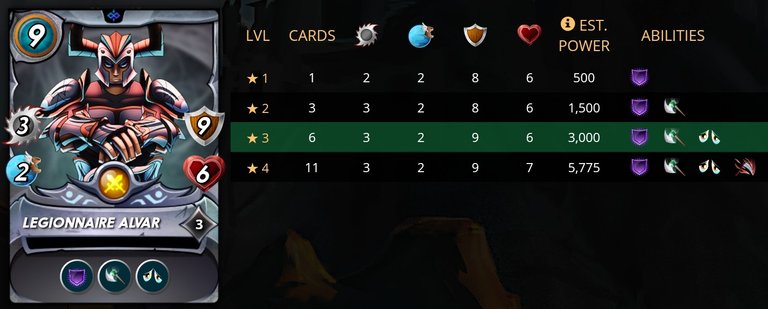 It is one of the most useful Neutral Legendary monster from Chaos Legion unit. I wanted to use it's Void Armor that is why I placed this monster at second position. This monster comes with 9 armour and Void Armor that always help this monster for long lasting.
I was ready for Melee attack of opponent. It's DEMORALIZE ability provide extra protection for the fellow Monsters from Melee Monsters. Really it is wonderful monster from Chaos Legion Edition.. Out of many abilities I like its Giant Killer ability very much. Overall this is the perfect monster with maximum ability.
DISINTEGRATOR

This Neutral Common monster comes from Chaos Legion edition known for Demoralize ability from the first level. I put this monster deliberately at second position to reduce the impact of opponent's Melee attack and also to use it's armor.
Like above monster this is also provide maximum ability like DEMORALIZE Trample, Knock out and Retaliate.
The main profit of this monster is that one can use it with any splinter. You can see in this battle that the role of this monster was great for this battle. Every opponent monster was helpless in front of LORD ARIANTHUS. My plan was perfect taking this battle and I able to won this battle by using Demoralize ability.
CABALIST

It was the single Monster that I was using in the form of Magic attacks and also with Ampifire ability. This is a product of Rift watcher Edition. This monster comes with three magic attack, Ampifire, Giant killer and Demoralize at level 6.
It's health is little pathetic especially against magic reflect. Mostly time I use this Rare Death monster to support magic and Thorn reflect. I was using Lord Arianthus at first position so it's important grade for this battle.
DHAMPIR STALKER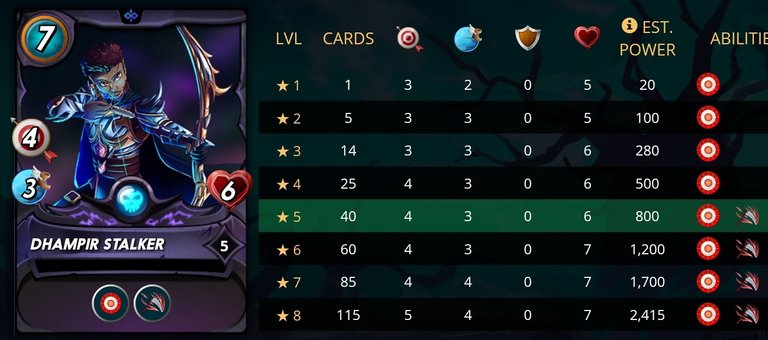 It was the single Monster that I was using in the form of Range attack. It is also Range Monster from Death unit with pretty good four Range attack.
I always like this monster due to its True Strike and Deathblow ability. It's health is also low but it's utility is great. I placed this Monster at the number of 5 to use its True Strike ability. This Range Monster comes with four Range attack 3 speed and 6 health at the level of four.
COEURLLURKER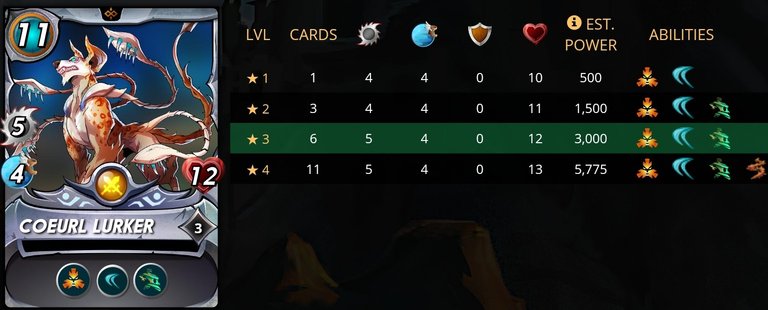 This is my favourite Neutral Legendary monster. This is a Taunt ability Monster that drag the attention of all opposite Monsters except of Scattereshot battle ruleset.
I purchased this monster with the beginning of Riftwatcher at high cost. Till now I am enjoying it's Taunt, Dodge and Phase ability. It's Mana cost is little high but its utility is great due to pretty good Melee attack. No doubt it is in my favourite list.


HERE IS THE VIDEO LINK OF THE BATTLE

HERE IS THE SOME FOOTAGE OF THE BATTLE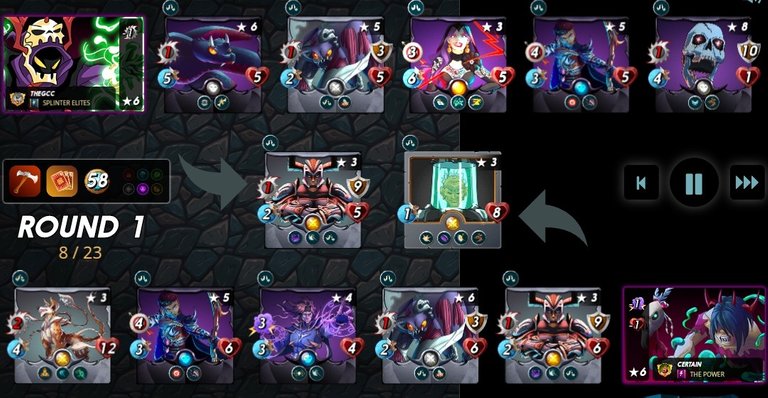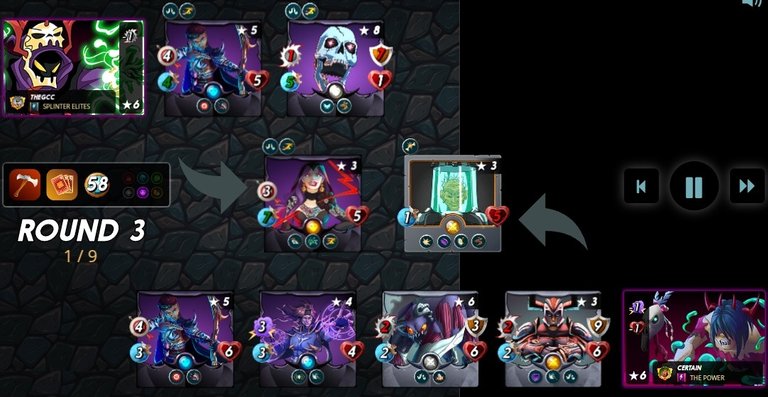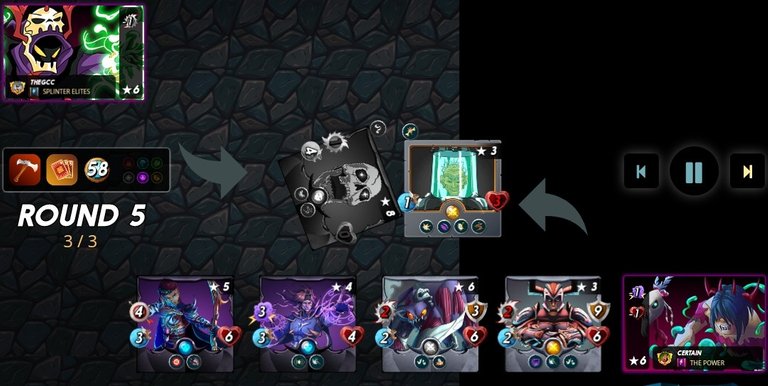 DO I BATTLE WITH LEGIONNAIRE ALVAR OFTEN? WHY OR WHY NOT?
This is one of the most useful Legendaries Neutral monster with Giant Killer, Demolize and Void Shield ability. Having such a unique ability would like to play with this monster. I was too addicted, especially in Melee Mythem battle rule set. Mostly I like to use 3 Demoralize monster in Melee Mythem battle rule set but recently player started to use different ability Monster instead Melee monster in such battle rule set. Now and days I rarely use Legionnaire Alvar. Recently you have noticed that now we are getting three battle rule set in single battle so the role of such monster increases significantly. So I can say that often I do not use this Monster but whenever I get chance to use it surely I like to go with it.
DID MY STRATEGY WORKED WELL? WILL I TRY DIFFERENTLY IN NEXT TIME?
I was going to use Legionnaire Alvar so I decided to use one more card with demolize ability. For the first position I chosen Lord Arianthus and last position for recently revealed Riftwatcher Neutral Legendary monster Coeurl LURKER with Taunt ability.
Both team using almost similar team. I was ready for every kinds of team, so selected 3 Melee Monsters one Range Monster and one Magic monster to make a balanced team. Two Demoralize from opponent and two Demoralize Monster from my side.
I was happy to see the battle squad of opponent. All Melee monster of opposite team ineffective in front of Lord Arianthus due to it's Shield ability. So I can say that my strategy work well and using two Demoralize Monster was a perfect idea. I won this battle getting damage only single card in the form of Coeurl LURKER.

LOOKING FOR OPPORTUNITY? to participate in this wonderful gaming platform, then check out the original post from splinterlands**-
https://peakd.com/hive-13323/@splinterlands/share-your-battle-weekly-challenge-legionnairealvar
DECLAIMER
All images, gif, photographs are not mine, it is taken from creator's post and games website Here-
PS- images edited with pixelLab app
And all images are taken from Here
It is taken just for post purpose..
Thanks for your valuable time..
Keep On Battling
Have a nice day..