Hello Friends,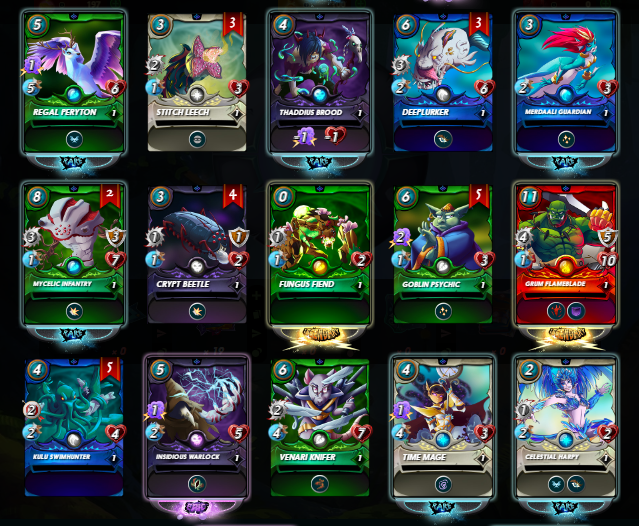 How is your Sunday going on?
I am sure people who had traveled to Splinterfest had great fun and have all come back and settled back in their respective locations.
Life has become too busy for me off late with less time even to play Splinterlands battles and there is more of rain all around India and I am sure it's the same in places where you live? :)
It's always special when we get a Legendary monster however less value it bears, but, each of those monsters will be unique and contribute in their own way in those battle wins, isn't it?
Sunday means a lot to me to have a break from 5 days of work and Sunday also means the time for me to write a Hive blog on some Splinterlands things.
This time, it's about few Chaos Legion packs I opened (Nineteen to be precise) to have some nice cards and increase my chance of getting more cards from the next airdrop!!!
OK, without further delay, here I am going to showcase the cards I got from those 19 packs.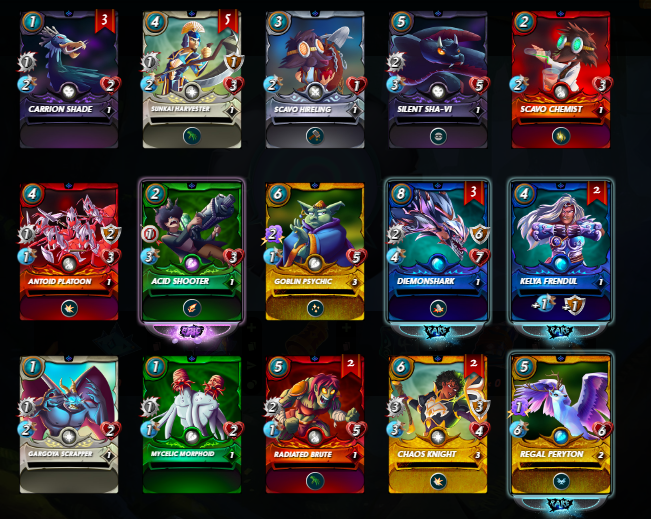 As I explained in the title, I was fortunate to get a Grum Flameblade and couple of other legendaries.
But, in this set, there were 3 gold foiled cards and an epic Acid Shooter.
The gold foiled ones as we see includes, Goblin Psychic, Chaos Knight and a rare Regal Peryton.
This set also includes couple of Kelya Frendul summoner as well!!!
Here comes one of those 3 legendaries in this set with Iza The Fanged as main attraction!!!
This also includes epic Igor Darkspear and Gruund and there is that General Sloan summoner as well.
Apart from these, there is that gold foiled Deeplurker.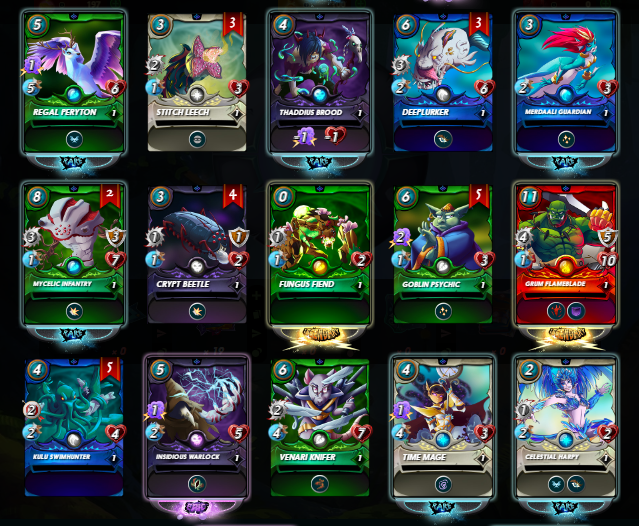 The Third set of cards includes 2 legendary monsters in Fungus Fiend and Grum Flameblade and then there is an epic Insidious Warlock.
Not to forget the death splinter summoner of Thaddius Brood with few other rare and common cards there.

The last set of cards from those 19 packs I opened, includes an epic Prismologist and another one is the theme monster of this week's SHARE YOUR BATTLE challenge, i.e. Djinn Apprentice as main attractions.


Not a bad set of cards although I would have loved to get a Gold Foiled Legendary, but, it's a too much of an ask for just 19 packs, right ;)?
No worries, the hunt for those GFL's will always be on and I keep purchasing more and more packs as and when there will be some $ to spend for me :)
Time for me to go back to my work place from my native and I hope you are enjoying your weekend :)
Wishing you all great Sunday and a nice week ahead :)
Thanks and Have a good day :)

Join the new Official Telegram for Splinterlands via link given below to participate in contests and have fun.
---
Not yet signed up for Splinterlands?
You can join using my referral link: splinterlands.io and get some monsters from me :)