Hello Friends,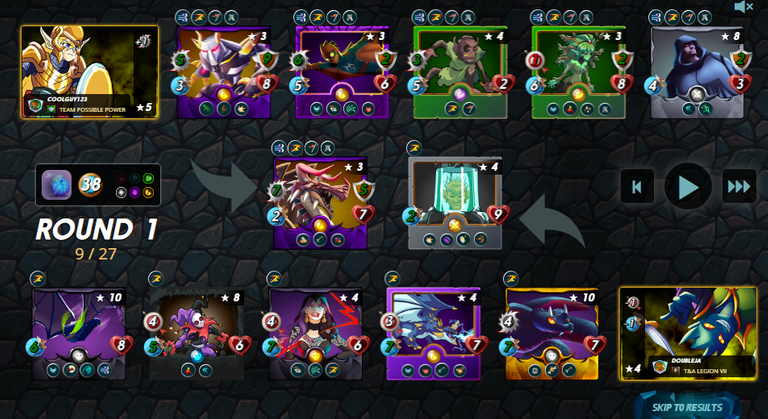 How's your Saturday going on? I am sure most of you will be away from work and enjoying the weekend :)
It is an off day for me as well being in IT field and I got time for another blog and would like to showcase a battle involving Desert Dragon, the powerful Chaos Legion edition monster in this blog as part of Social Media Challenge.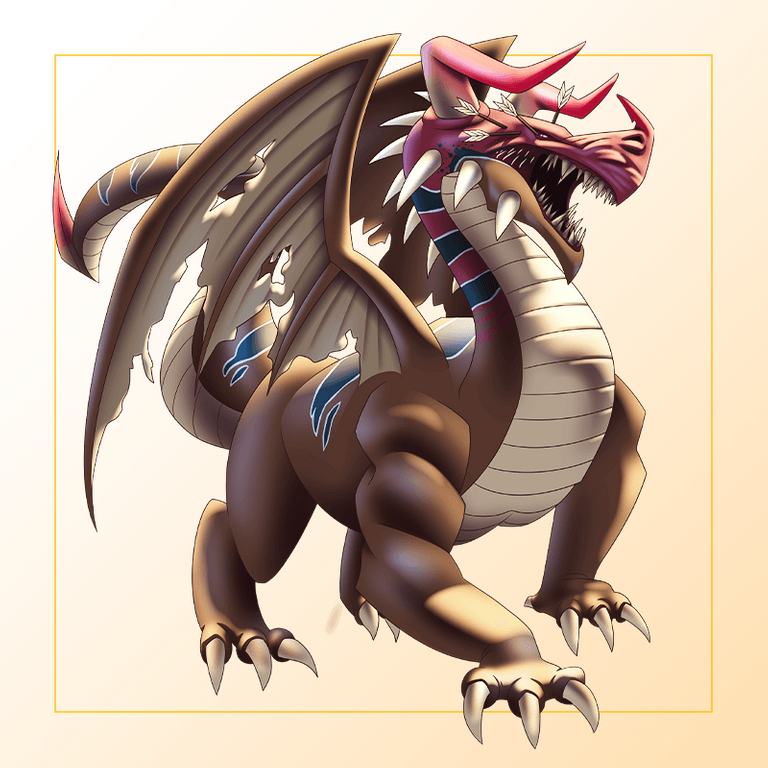 Desert Dragon is a Dragon monster with huge attack and very highly rated abilities such as Trample, Pierce, Retaliate and Giant Killer and when it is used in a lost magic rule set battle, it can be even more dangerous as it can be tamed thru magic monsters but those won't be available in a lost magic battle!!!

Stats: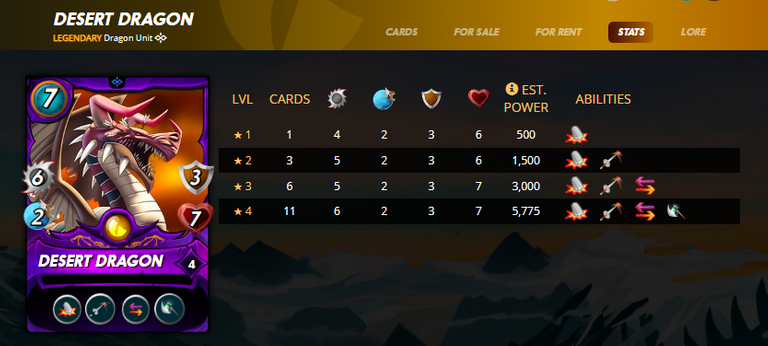 The stats as I mentioned above are highly commendable for this monster and it can be a dangerous customer when there is no magic attack against it!!!
The minimum melee attack it can have is 4 (that is without any demoralize monsters/summoners on opposite side) and that attack can increase up to 6 when it leveled it up to level 4.
The speed is a bit on lesser side at 2 throughout, but the other stats and abilities makes up for that, don't you think so?
It has 3 armors which are added security for this monster against the attack from melee and ranged attack monsters and the retaliate ability makes it even more dangerous as it can almost attack back every melee attack it gets.
The health part is good as well with 6 or 7 health based on the level this monster is.
The abilities as we discussed already, the trample, pierce, retaliate and giant killer just makes it the most active member in any lineup!!!!

Battle and Lineup: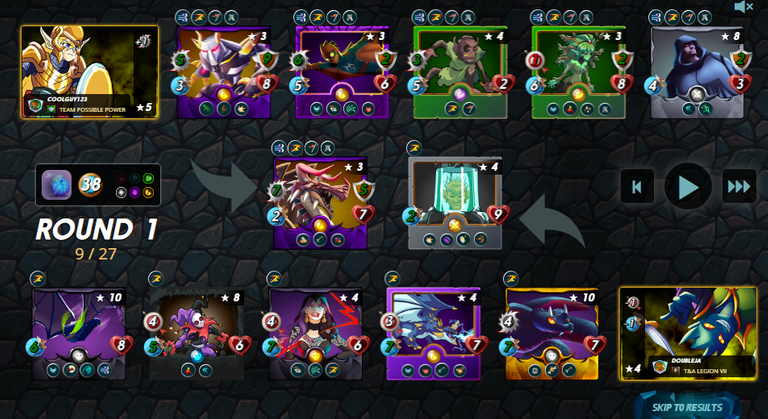 https://splinterlands.com?p=battle&id=sl_21c91e5e6743a23a7924e0a36a093fcb&ref=coolguy123
The battle had a good 38 MANA cap and the lone rule set of lost magic made my choice of monsters easy including the One I am discussing, i.e. The Desert Dragon and the lineup I used was as below:
Lineup:
1. Desert Dragon: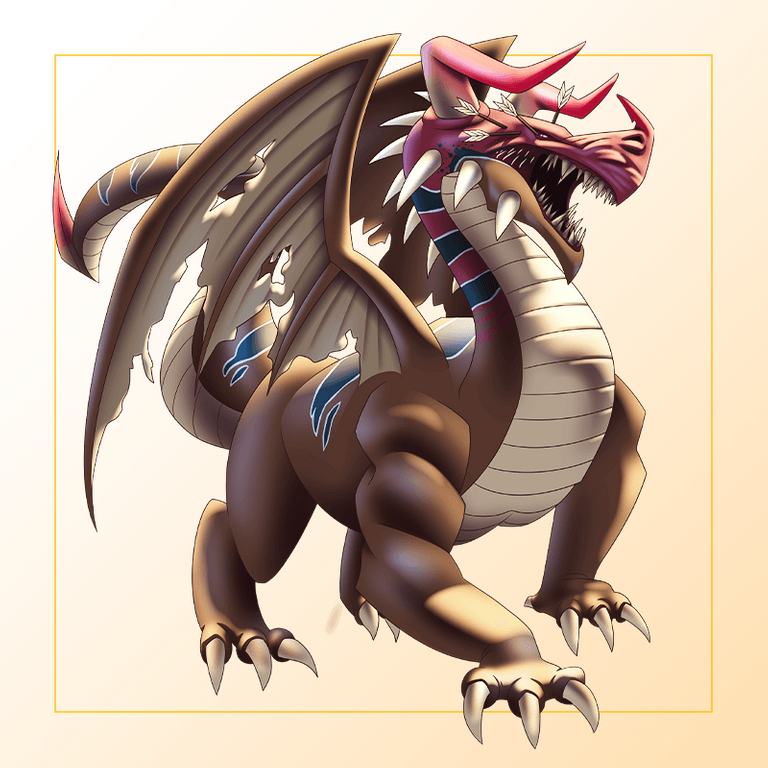 The main monster in my lineup was this giant monster which was accountable for most of the damage in those rounds of battle I had.
The retaliate and trample abilities made it attack more than One monster in some of the rounds and that means, it was there everywhere :)
---
2. Carnage Titan: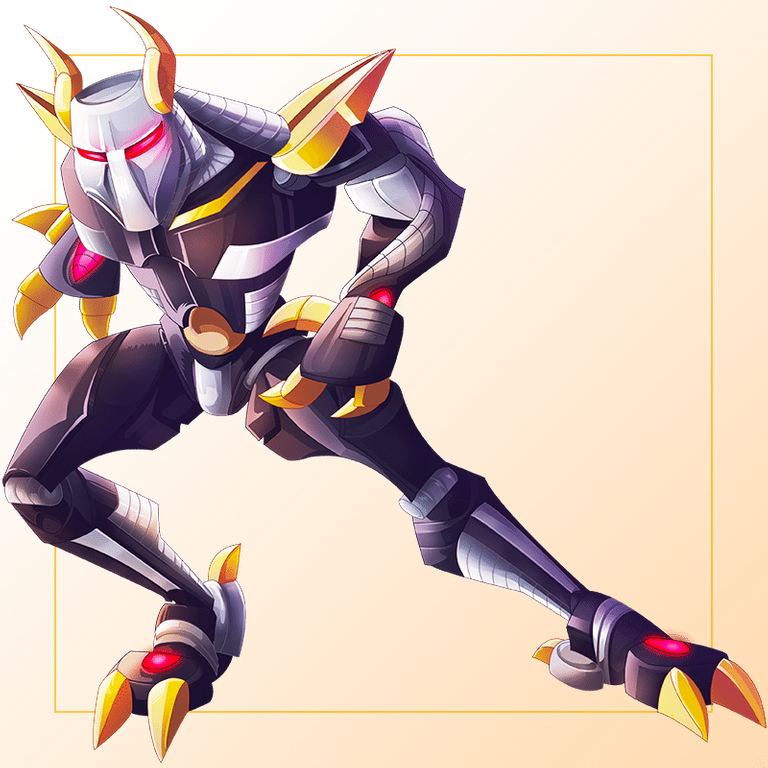 Lost magic made me to select few more monsters with armors and who else will be a better option for Second position than Carnage Titan?
It's double strike and shield abilities makes it more useful reach ability monster among all the monsters which are having reach ability.
---
3. Dragon Jumper: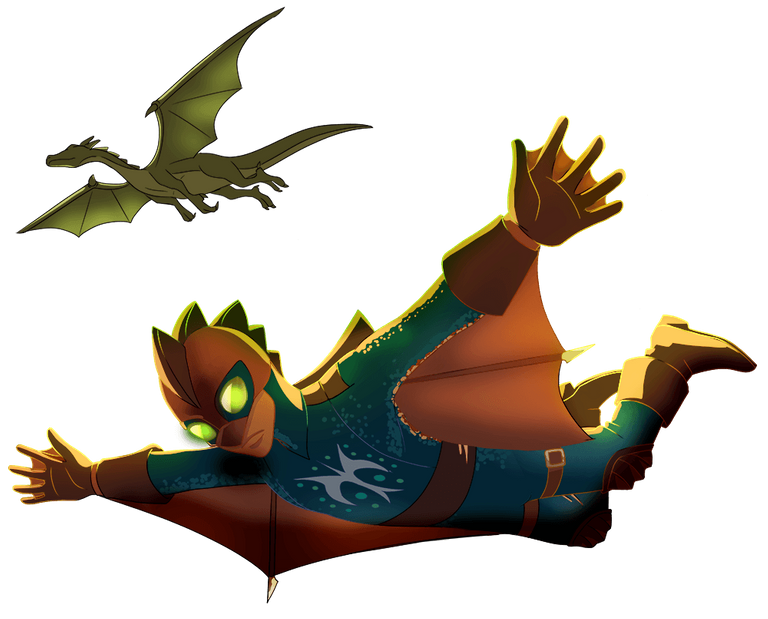 Dragon Jumper is another useful monster to get rid of those low MANA cost yet highly effective monsters and this guy does the job very fast being with high speed.
---
4. Brownie: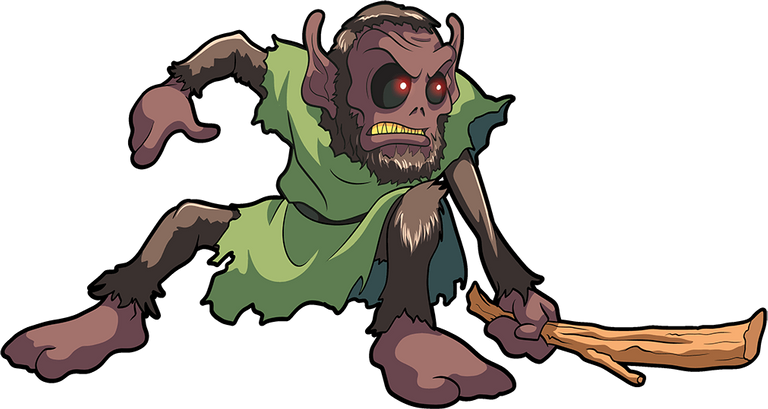 Used Brownie to increase the speed and melee attack of the monsters I used as 3 major monsters in my lineup were of melee attack ones.
---
5. Spirit Of The Forest: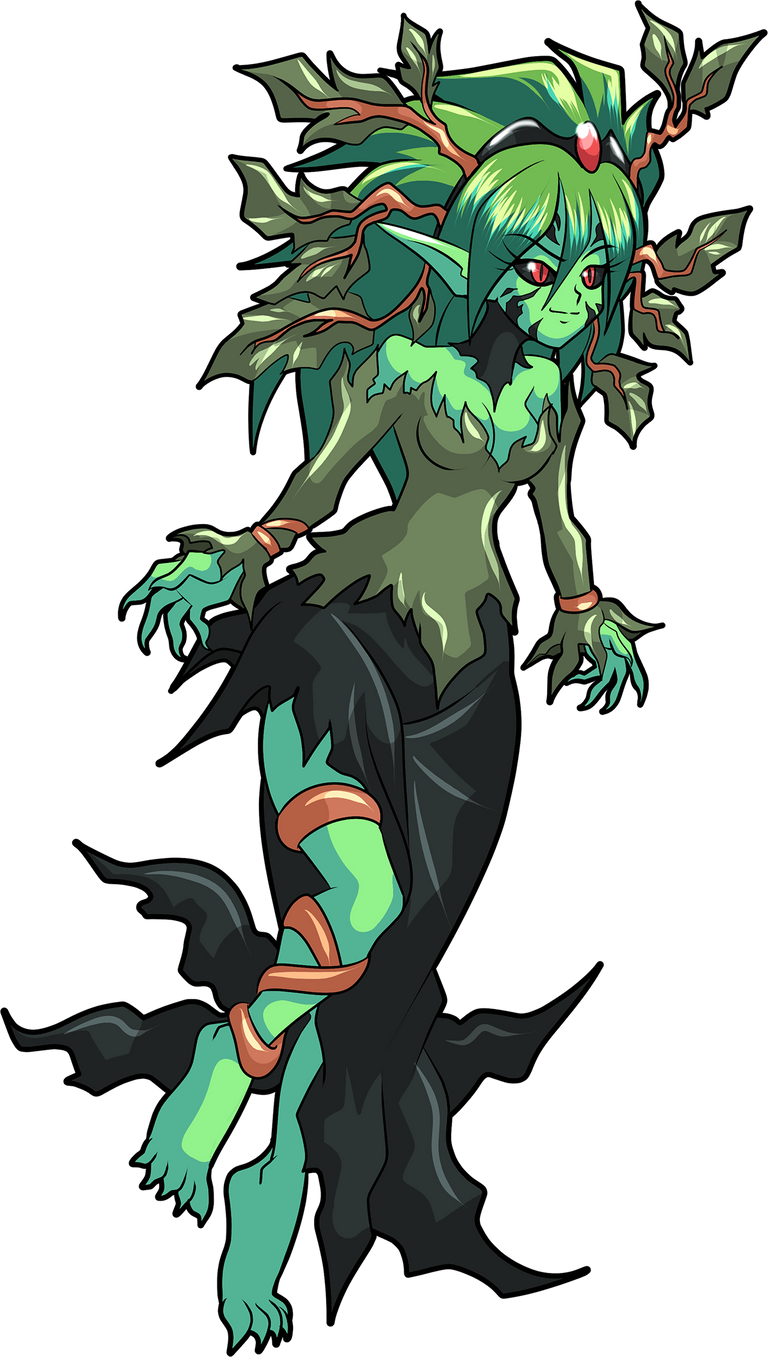 The lone tank healer in my lineup and this monster also gives couple of armors to add to that.
---
6. Chaos Agent:
The single MANA left to cover after selecting those 5 monsters made me to select this Chaos Agent to evade few sneak attacks if any :)
---
Opponent seems to have expected me to use more of ranged attack monsters considering the battle was with rule set lost magic and he himself used more of ranged attack monsters with his lineup having Lord Arianthus, Silent Sha-Vi, Lightning Dragon, Lira The Dark, Twisted Jester and Riftwing.

Battle:
Round 1:
The battle started with opponent losing 2 monsters in round 1 and Desert Dragon had it's contribution as it accounted for Lord Arianthus, but, before that Dragon Jumper removed the stun ability monster Lightning Dragon.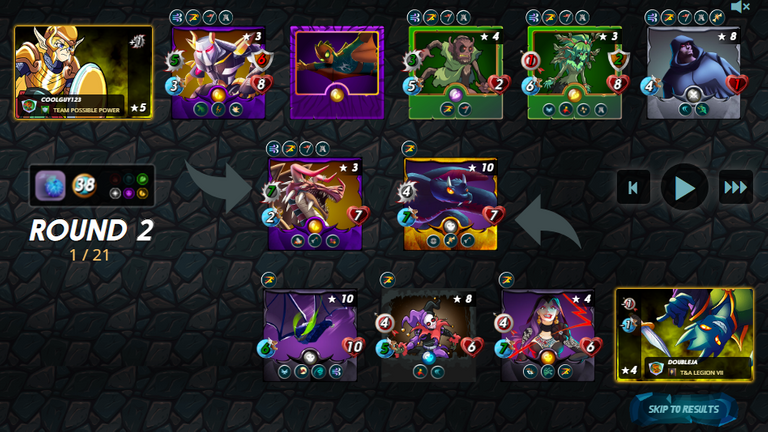 ---
Round 2:
Desert Dragon was again at the front in this round in taking out monsters as it removed Silent Sha-Vi and trampled Lira The Dark and in the end, Twisted Jester also got removed from opponent's lineup and he was left with non attacking Riftwing.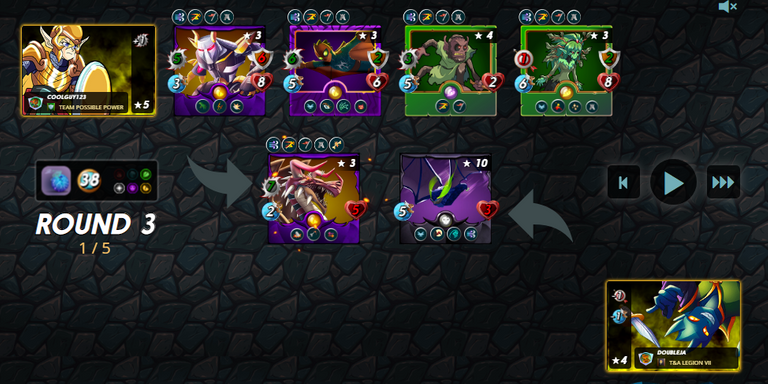 ---
Round 3:
Just couple of hits in this round and Riftwing faded away and the battle was won by me!!!
The main point of attraction for this battle is, the Desert Dragon and it's impact on this battle was huge as it helped remove 3 monsters thru trample and other abilities it has and I hope you too acknowledge that!!!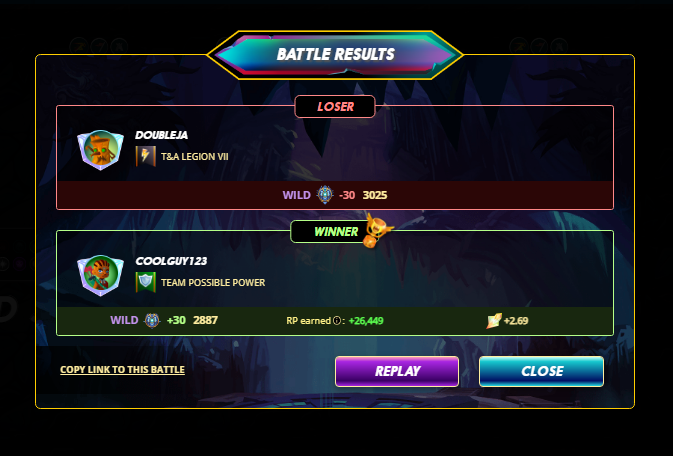 I hope you too enjoyed this battle and this writing by me and more importantly enjoyed the mightiness of Desert Dragon.
I think I haven't used it much before, but, whenever I see lost magic*, I think I will keep using it more from now onwards :)
Thanks for reading this and supporting me as always, have a great Sunday and rest of the weekend :)
Thanks and Have a good day :)

Join the new Official Telegram for Splinterlands via link given below to participate in contests and have fun.
---
Not yet signed up for Splinterlands?
You can join using my referral link: splinterlands.io and get some monsters from me :)